The Three Bitcoin Triangles
An in-depth look in Bitcoin's recurring historical price tendencies
Welcome to the Rekt Capital Newsletter!
Monday editions are dedicated to my macro research on Bitcoin and the Crypto market.
I share complex, cutting-edge research insights about the crypto market in a simple, easy to understand format.
Whether that's insights about Bitcoin's historically recurring price tendencies or Market Cycle analysis on Ethereum - the goal is to offer you a unique perspective and incredible value.
If you like the newsletter, it would mean a lot if you spread the word and tell your friends about it:
---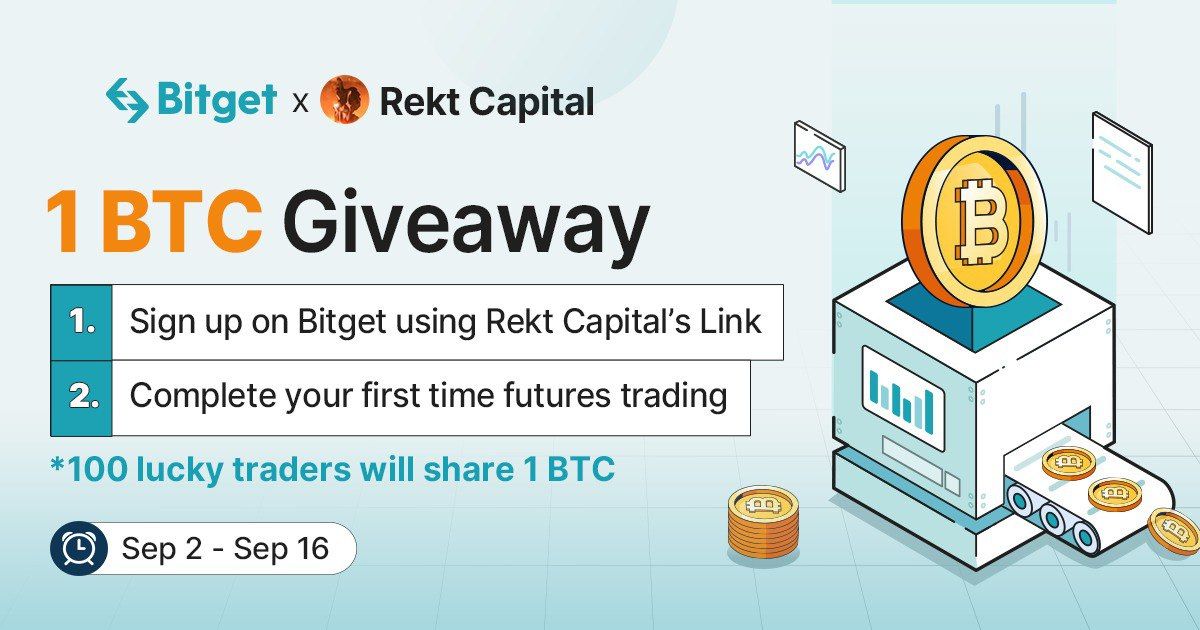 I'm excited to announce my partnership with Bitget crypto exchange! 🔥
Bitget is the world's largest crypto copy trading platform, official partner of Juventus Football Club and top 5 crypto derivatives exchange in volume as listed on CoinMarketCap!
To celebrate, Bitget have arranged a very special promo for valued readers of the Rekt Capital Newsletter.
Sign up using my link to Bitget and you will get:
• Up to $8000 sign up bonus & 15% OFF trading fees lifetime
AND
• Open your first trade on Bitget between 2 September to 16 September and 100 lucky traders will share 1 BTC!
Sign up to Bitget using my link and make the most of this special promo:
---
The Three Macro Triangles
Back in June, I spoke about three historically recurring triangles in Bitcoin's price action: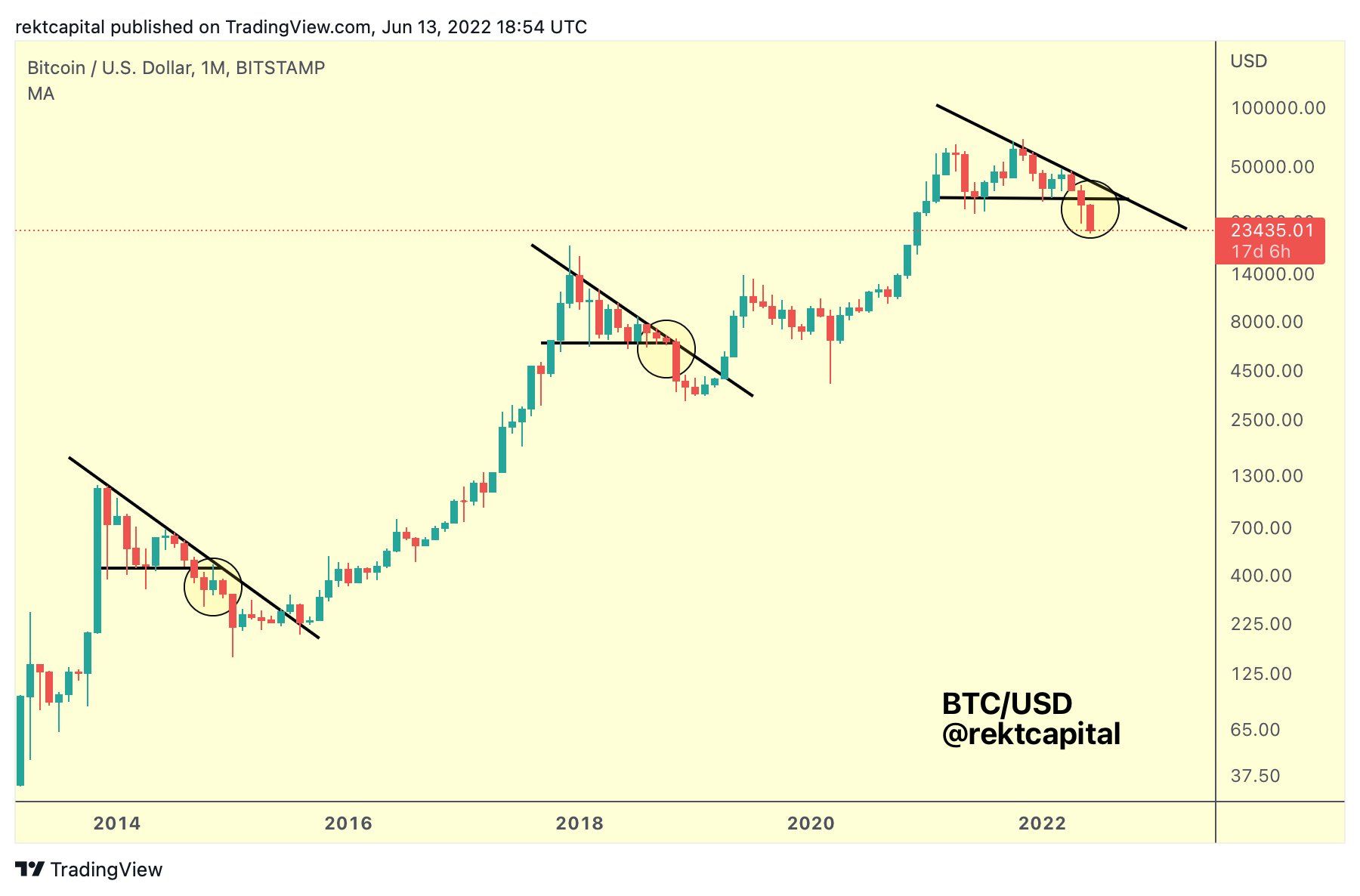 Back then, Bitcoin appeared to be in the "Downtrend Acceleration" phase of its macro downtrend.
Since then, BTC plummeted to the ~$17500 level.
Here is an update: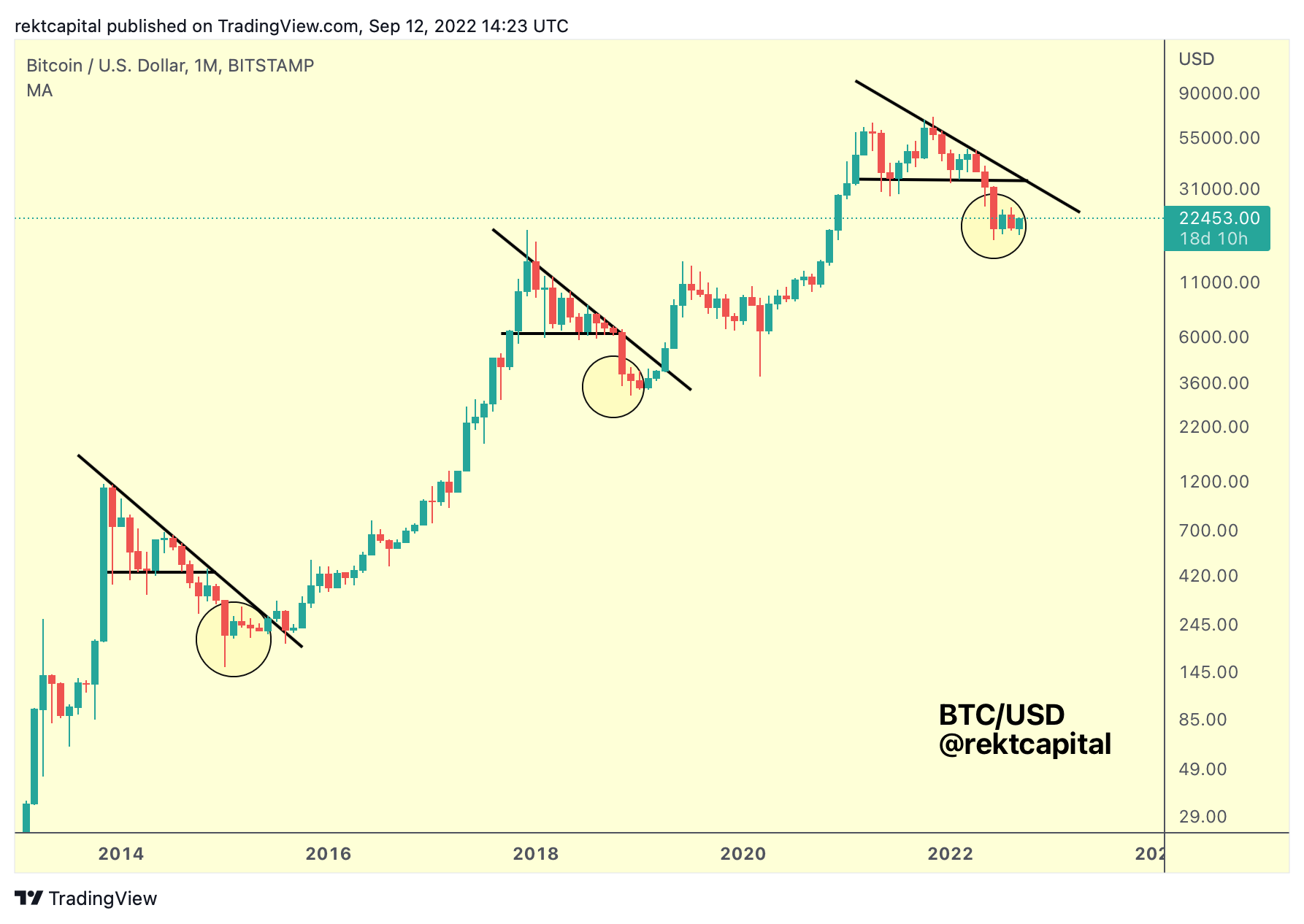 I believe that BTC may now be transitioning to a "Downtrend Deceleration" phase where - though downside is still possible in the form of a volatile downside capitulation wick to hammer out that absolute bottom - BTC is slowly preparing to form its final Accumulation Range at the Market Cycle Low.
And in today's newsletter I'll share some arguments as to why that may be the case.
This post is for paying subscribers only
Already have an account? Sign in.