Is Bitcoin Heading For New Lows Amidst Weakness?
A realistic perspective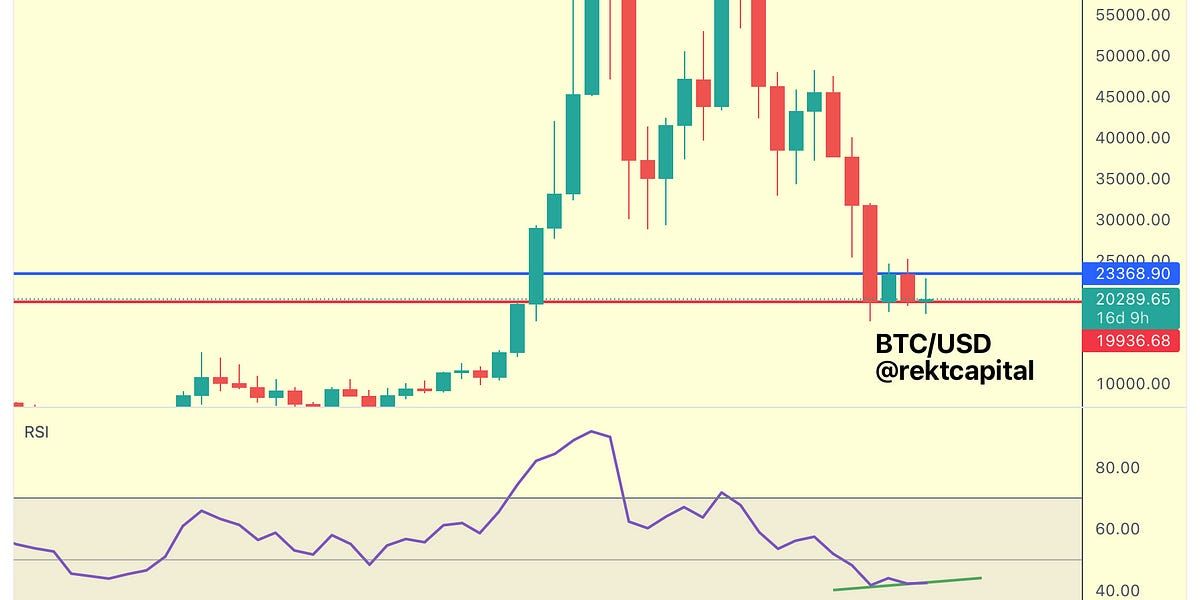 Welcome to the Rekt Capital Newsletter!
In today's newsletter, I'll share an update on BTC's price action as well as talk more about what is going on with Ethereum and what we could expect going forward.
If you like the newsletter, it would mean a lot if you spread the word and tell your friends about it:
---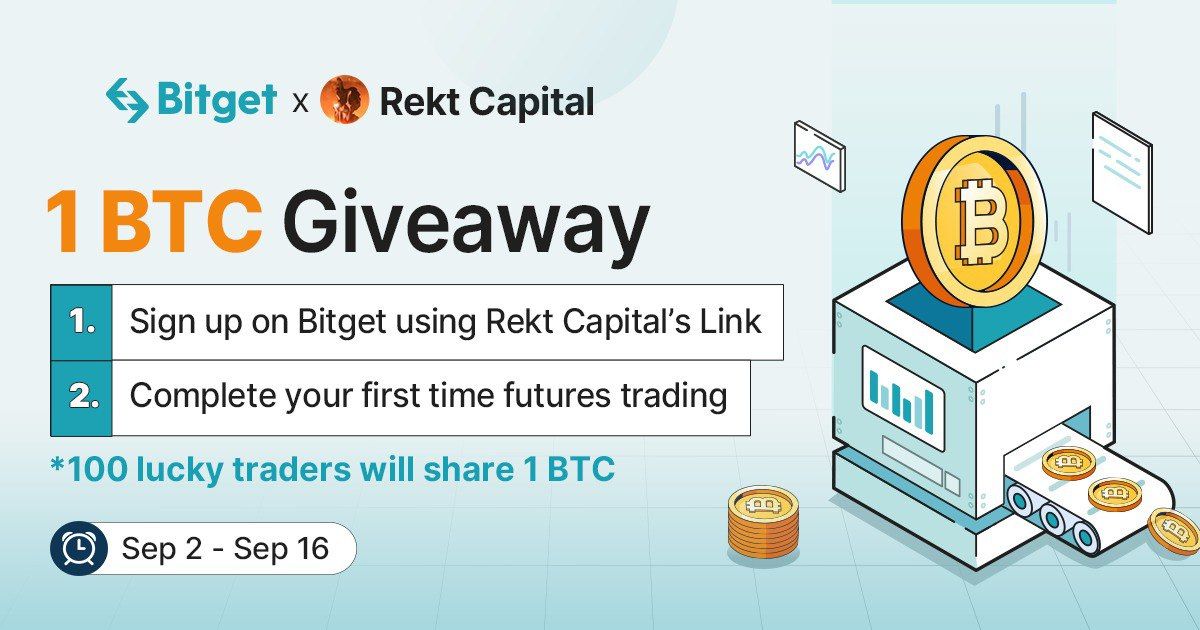 I'm excited to announce my partnership with Bitget crypto exchange! 🔥
Bitget is the world's largest crypto copy trading platform, official partner of Juventus Football Club and top 5 crypto derivatives exchange in volume as listed on CoinMarketCap!
To celebrate, Bitget have arranged a very special promo for valued readers of the Rekt Capital Newsletter.
Sign up using my link to Bitget and you will get:
• Up to $8000 sign up bonus & 15% OFF trading fees lifetime
AND
• Open your first trade on Bitget between 2 September to 16 September and 100 lucky traders will share 1 BTC!
Sign up to Bitget using my link and make the most of this special promo:
---
Is Bitcoin Heading For New Lows Amidst Weakness?
On the Monthly timeframe, BTC is inside a red-blue range.
In June, BTC found support at the red Range Low support.
Which enabled a move to the blue Range High resistance in the following month of July.
After which a rejection took place to send BTC back to the red Range Low in August.
Which then enabled a move back to the blue Range High this September.
The reason I enumerate this sideways movements is to demonstrate that price, has been consolidating up one month, down the next, up the next, down the next, inside a clearly defined range.
That's the first takeaway; the second takeaway is that this range-bound behaviour, though occurring in a "up one month, down the next, up one month, down the next" fashion, this month we have already seen the entirety of the upside move take place.
This leads to a the following question and conclusion:
Why has the entire upside move come and gone so quickly, in half the time as before?
The answer to that, should the Monthly Candle close like this, is that the red Range Low support has only as much strength so as to propel price up to the Range High resistance to fill seller bids and accumulate sell-side pressure and build upon the existing seller momentum.
This is demonstrated in the swift rejection and in the fact that this current September candle has been almost entirely cancelled out, showcasing a weakening support in the red Range Low, the psychological ~$20000 support.
If the Monthly Closes just like this, this will be the psychological reading of this price action.
Because this price action is also invalidating a young, early-stage Monthly Higher Low which figured prominently only days ago.
This post is for paying subscribers only
Already have an account? Sign in.