How Much Could Bitcoin Retrace?
The next buying opportunity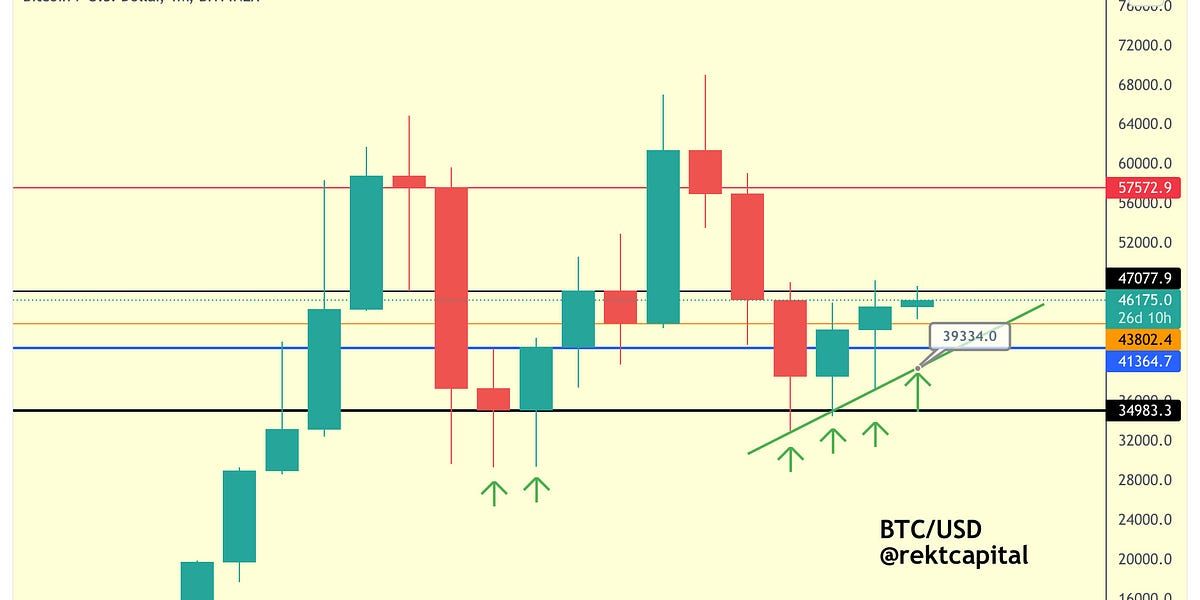 Welcome to the Rekt Capital newsletter, a place for people who want to better navigate the crypto markets with the help of cutting-edge crypto research and unbiased market analysis.
---
Bitcoin - The Weekly Range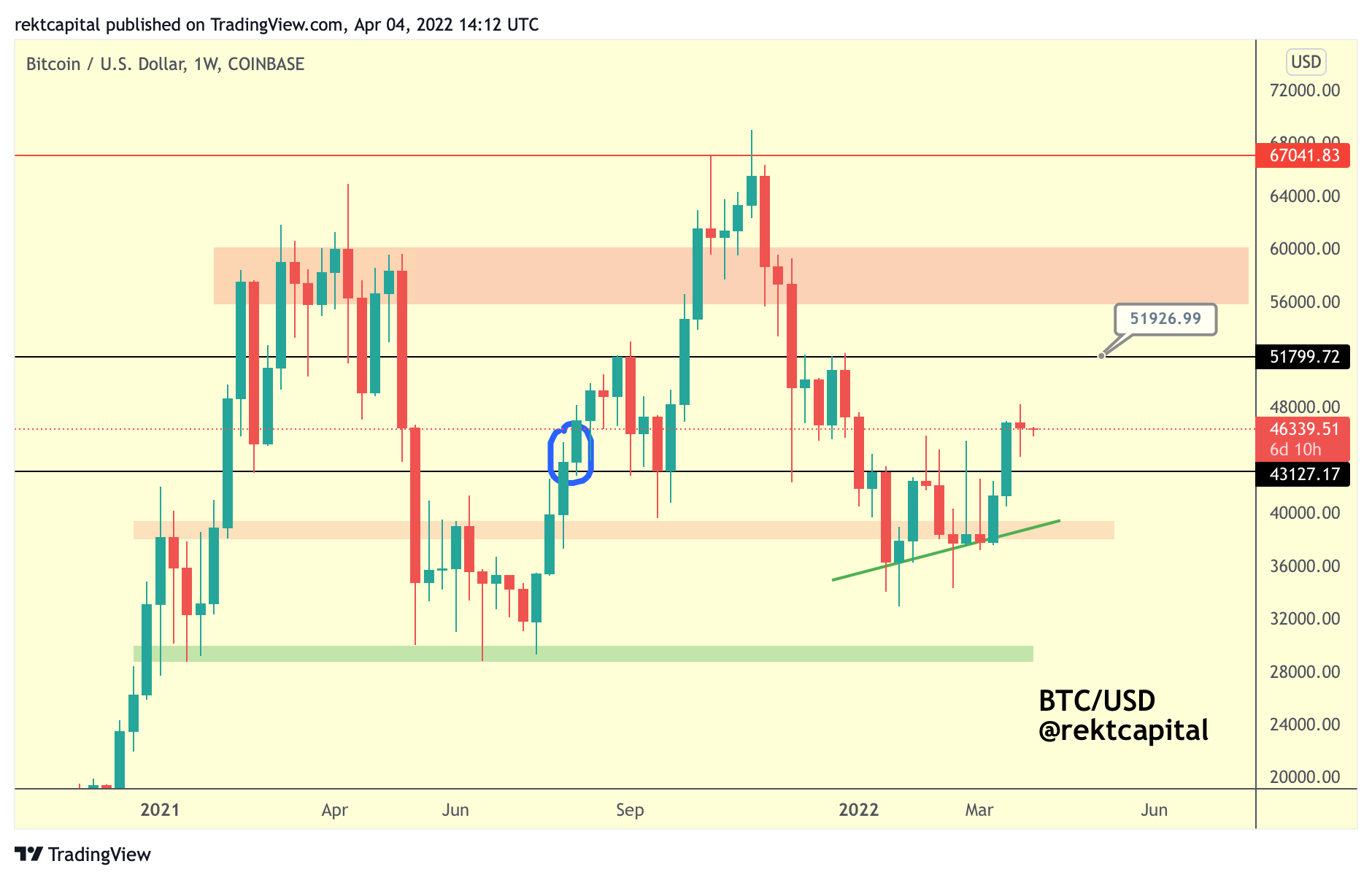 Bitcoin has broken back into its $43100-$52000 range.
In fact, one could argue that price recently rejected from the mid-point of said range and is now dipping.
Technically, previous Weekly Candle Closes above the black $43100 Range Low (blue circle) has preceded a dip into the Range Low for a retest.
Therefore a dip into the top of that $43100 level could indeed take place; it would be a healthy retrace.
Bitcoin - The Volume Gap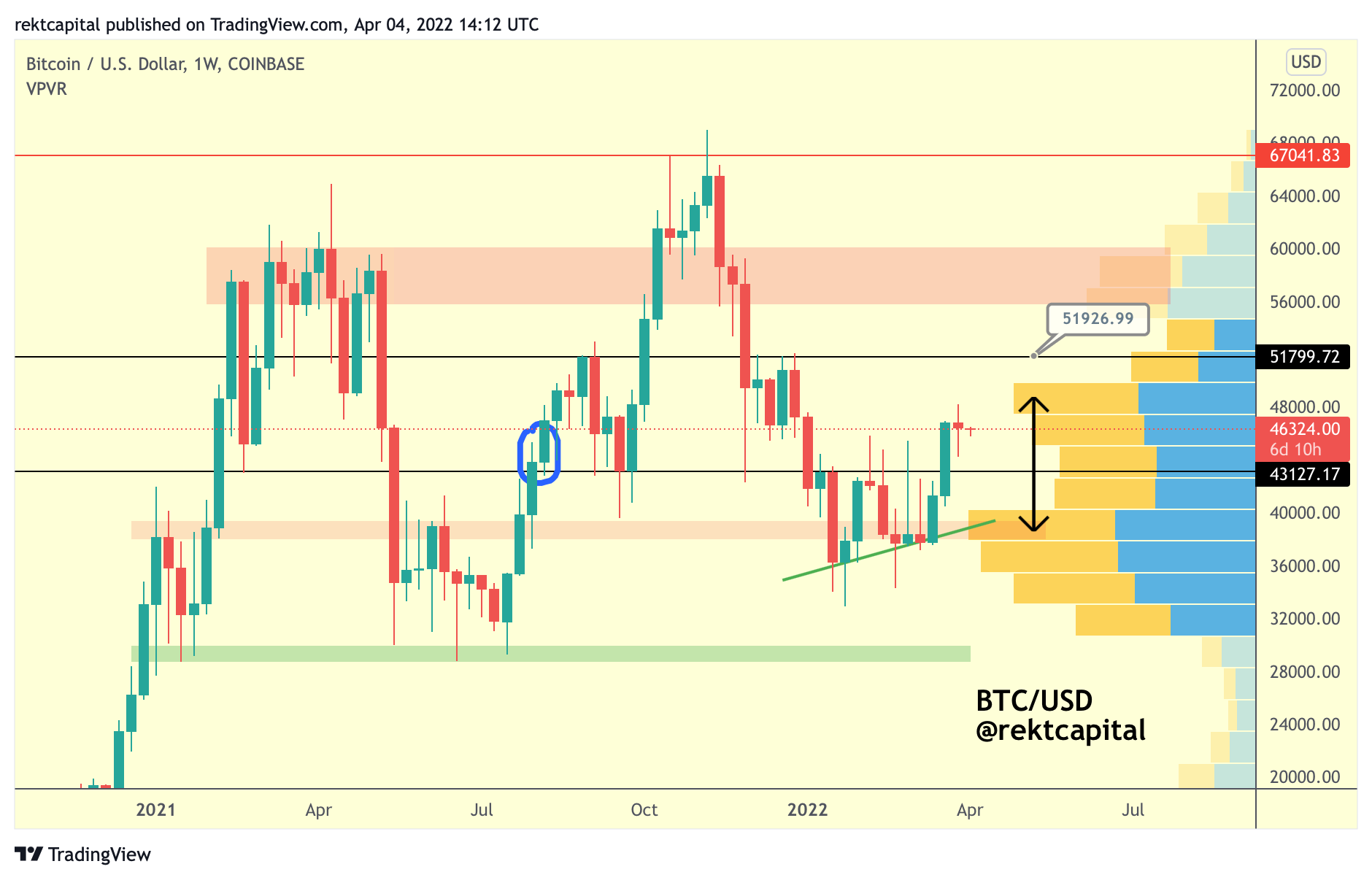 BTC is inside the $43100-$52000 range, recently rejecting from the mid-point of said range but what's interesting about that mid-point is that that was the Volume Gap resistance.
According to the Volume Gap, price could continue bouncing between the two Volume Gap supports and resistances forever (i.e. $38000-$46000) until one of those regions breaks.
However I'd only expect that if the $43100 retest fails, as price would need to test the green Higher Low once again, which is confluent support with the bottom of the Volume Gap.
This post is for paying subscribers only
Already have an account? Sign in.