Altcoin Newsletter #72
My exclusive commentary on 8 Altcoins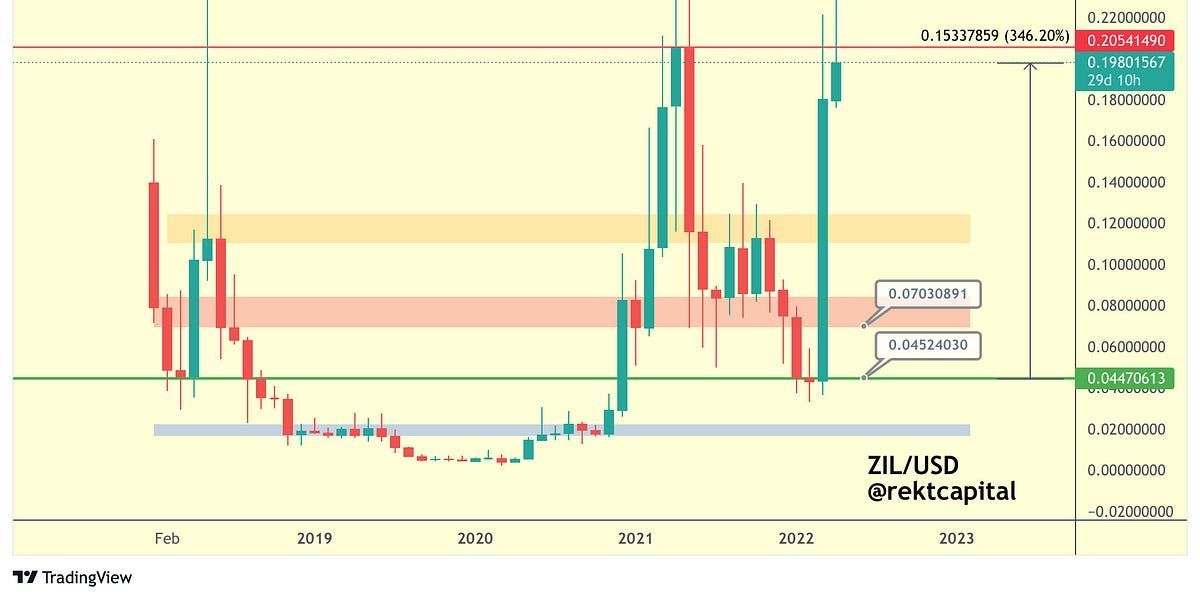 Welcome to the Rekt Capital newsletter, a resource for people who want to better navigate the crypto markets with the help of cutting-edge crypto research and unbiased market analysis.
Every Friday, I host an Altcoin TA session where I share my exclusive commentary on the price action of a wide variety of coins.
I share charts on 8 coins today.
---
In today's Altcoin newsletter, I cover 8 different Altcoins, specifically:
Zilliqa (ZIL/USD)
VeChain (VET/USDT)
Verasity (VRA/USDT)
Power Ledger (POWR/USD)
Solana (SOL/USDT)
Band Protocol (BAND/USD)
Hedera Hashgraph (HBAR/USDT)
Cartesi (CTSI/BTC)
---
Zilliqa - ZIL/USD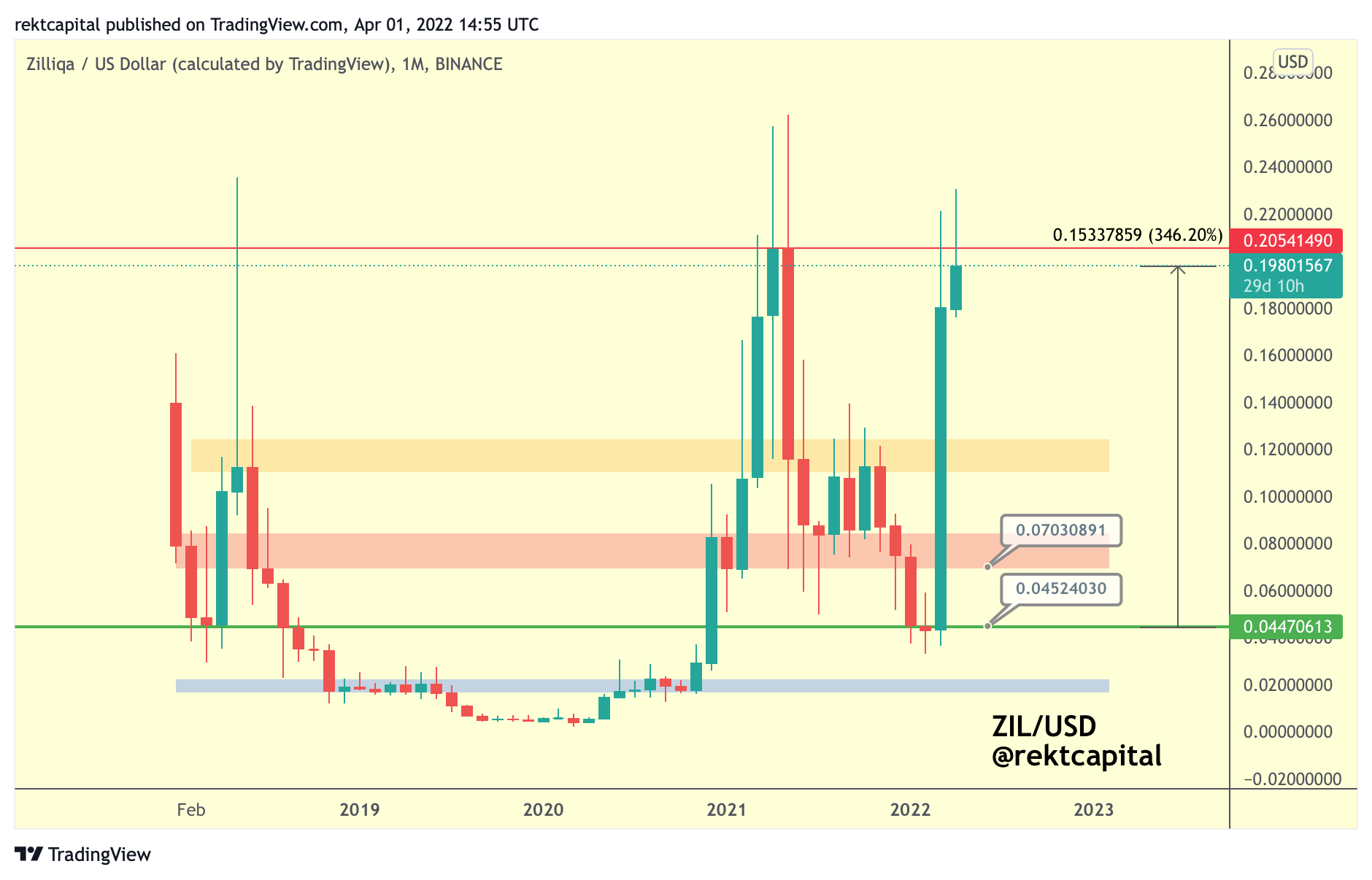 Strong rally to the final Monthly resistance (red).
ZIL has seen overextension beyond this level, ultimately failing to Monthly Close above it.
Generally, the red level needs to flip into support for price to rally to new All Time Highs.
ZIL is in a precarious position because it hadn't really dipped on its +350% move.
A dip to orange would be healthy because it's the next available support area, but that would mean that ZIL could see an up to -43% discount upon confirmed rejection from the red resistance.
VeChain - VET/USDT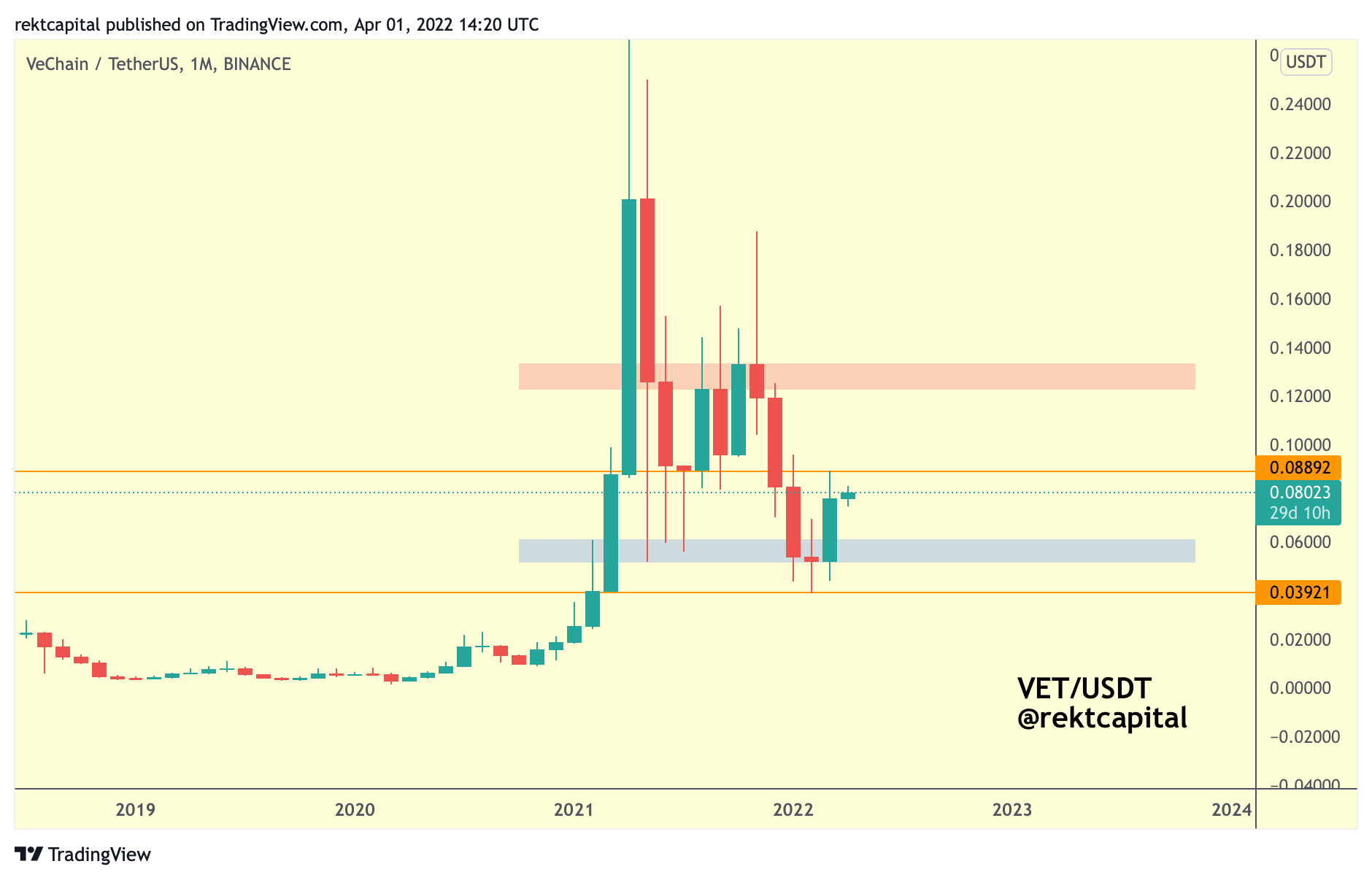 VET is still consolidating inside the orange-blue range.
VET would need to flip the orange level into support for a move to red to be on the cards.
Last month, VET broke back into the orange-blue range, but never flipped the blue Range Low into support.
There is certainly scope for consolidation for VET if it isn't able to flip the orange level into support, with dipping to as low as the blue level being possible as part of consolidation.
This post is for paying subscribers only
Already have an account? Sign in.