Full Bitcoin Dominance Analysis
How does the current BTC.D trend tie in with Bitcoin's Market Cycle?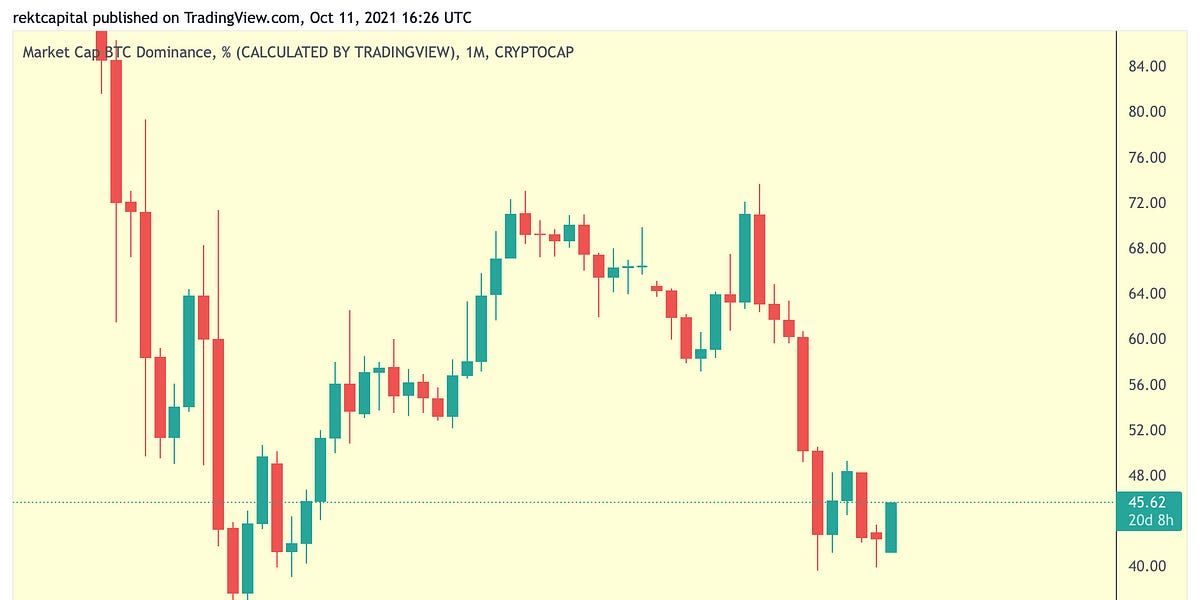 Welcome to the Rekt Capital newsletter, a place for people who want to better navigate the crypto markets with the help of cutting-edge crypto research and unbiased market analysis.
---
Introduction
In today's edition of the Rekt Capital Newsletter, we'll be diving into Bitcoin's market cycle through the lens of its logarithmic Growth Curve channel.
In addition, an entire analysis of Bitcoin Dominance will be shared as well.
Bitcoin Dominance trends will be analysed through the lens of Bitcoin market cycle analysis in an effort to understand how much room for growth do Altcoins potentially have before "Bitcoin Season" truly takes off in full-force.
Let's dive right in.
This post is for paying subscribers only
Already have an account? Sign in.