Altcoin Newsletter #50
My exclusive commentary on 10 Altcoins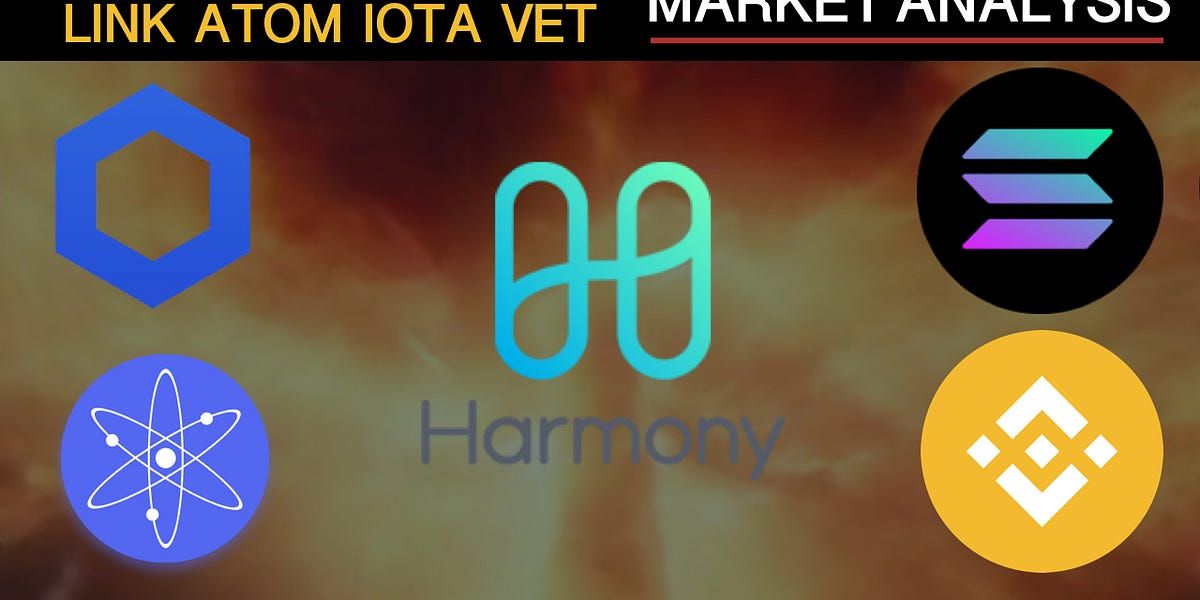 Welcome to the Rekt Capital newsletter, a resource for people who want to better navigate the crypto markets with the help of cutting-edge crypto research and unbiased market analysis.
Every Friday, I host an Altcoin TA session where I share my exclusive commentary on the price action of a wide variety of coins requested by all of you - valued supporters of the newsletter.
I share charts on the 10 most requested coins by you.
---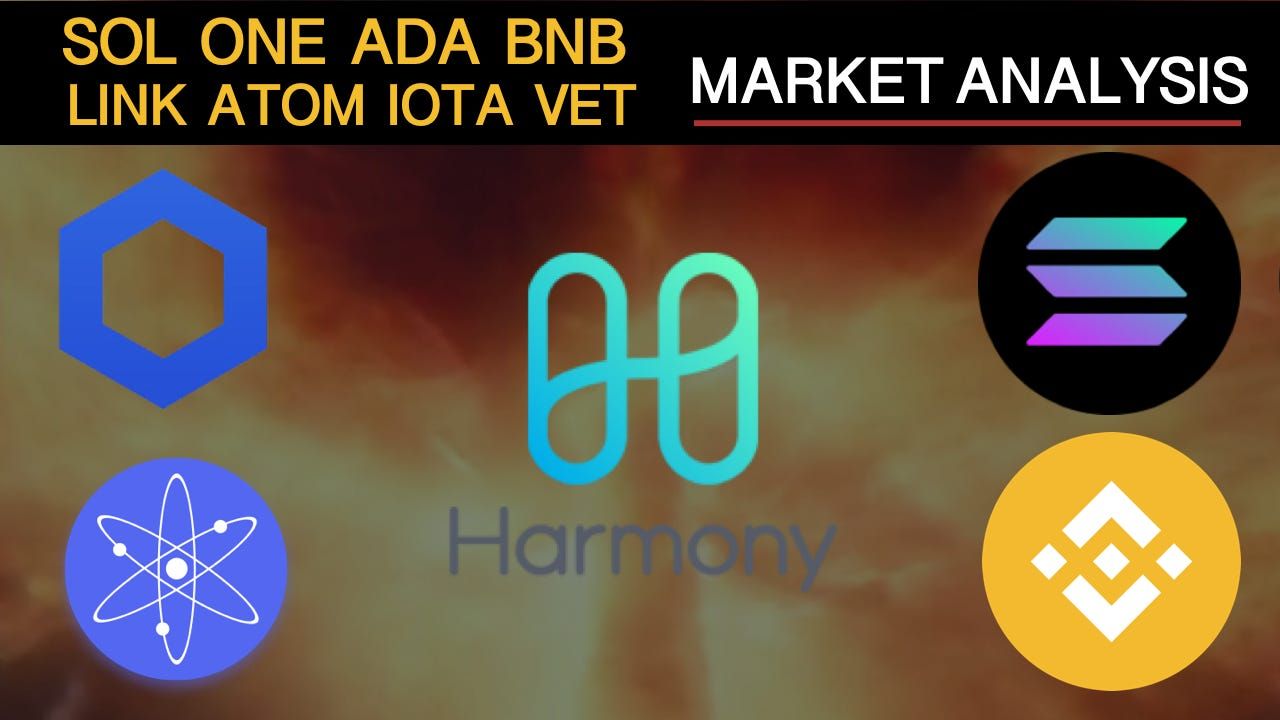 In today's Altcoin newsletter, I cover 10 different Altcoins, specifically:
Harmony (ONE/BTC)
Cosmos (ATOM/BTC)
Solana (SOL/BTC)
VeChain (VET/BTC)
Chainlink (LINK/USD)
Cardano (ADA/USD)
Curve (CRV/BTC)
Iota (IOTA/USDT)
Binance Chain (BNB/BTC)
Polygon (MATIC/USDT)
---
Harmony - ONE/BTC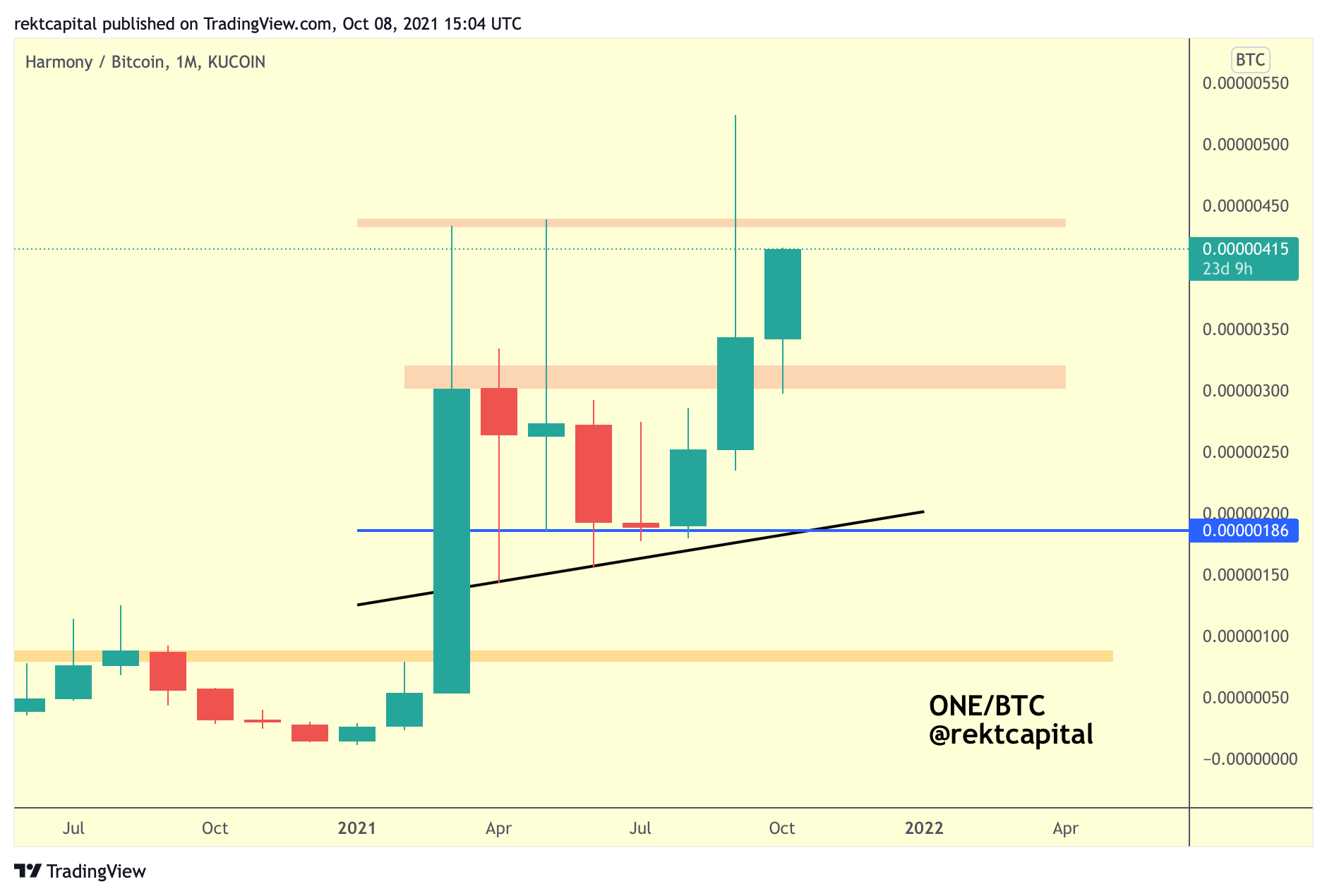 When ONE rejected from the bigger red resistance area, it entered a multi-month downtrend before curling up into a recovery, ultimately breaking that same resistance.
In breaking it, last month ONE skyrocketed to new All Time Highs.
This month, ONE pulled back to that aforementioned resistance, clearly turning it into support.
ONE is on its way to challenge the thin red resistance layer above, likely to break it given how last month's long upside wick cleared the sell-side order book.
Cosmos - ATOM/BTC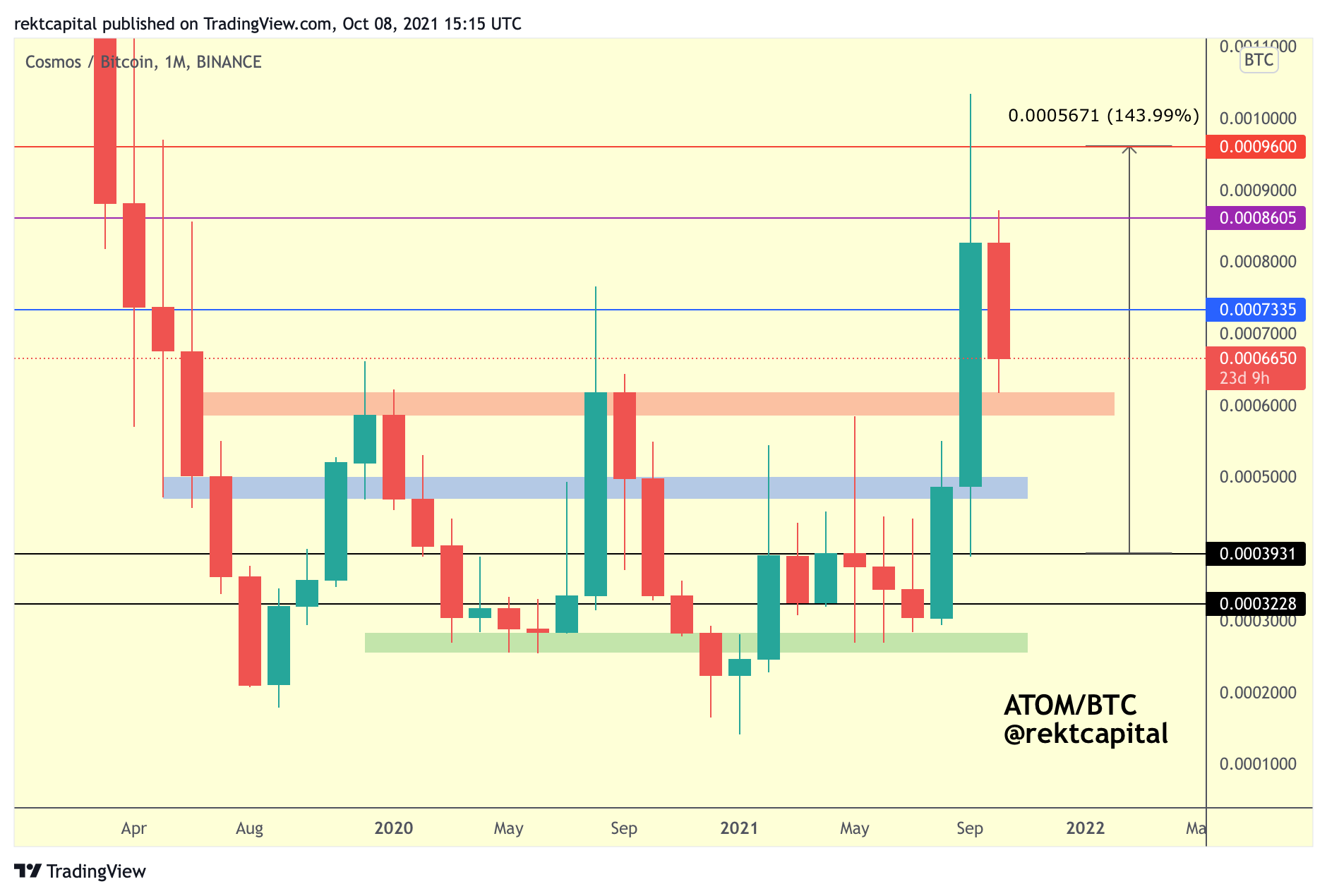 Last month, ATOM enjoyed a historic breakout.
Why?
Because it broke a multi-year resistance area (red).
This month, ATOM has retraced the majority of the gains ATOM had made beyond this red resistance area.
However, ATOM has retraced to retest this old multi-year resistance into a region of new support.
Thus far, the retest has been successful.
Successful retest is needed to fully confirm the macro ATOM breakout.
This post is for paying subscribers only
Already have an account? Sign in.