Deep Dive: Accumulation & Re-Accumulation Points for the Pre-Halving Period
Weekly premium videos. Hall of Fame Exclusive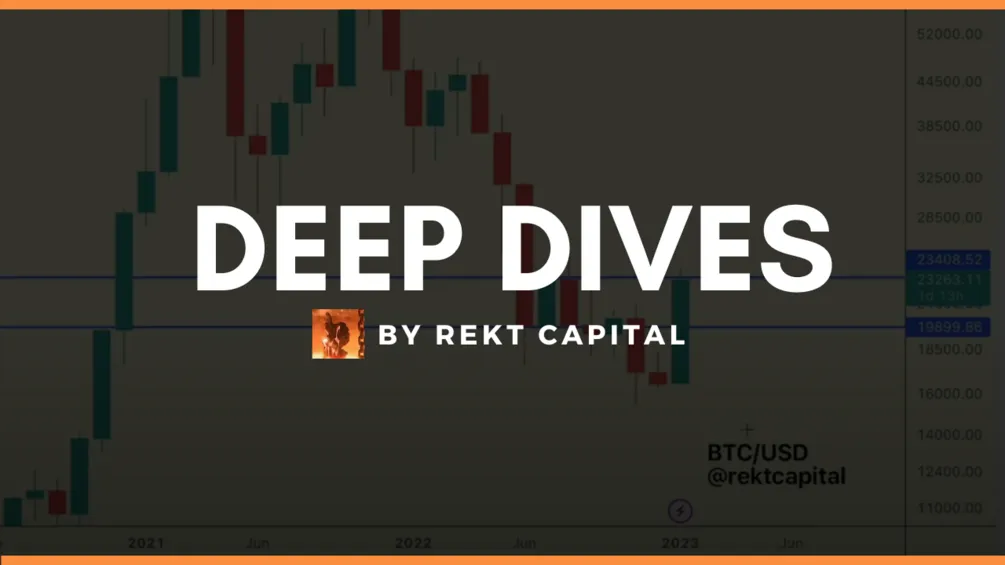 Hello and welcome back to the Hall of Fame!
As a reminder, I'm excited to announce that as a valued early-bird member of the Hall of Fame...
You will now receive the Rekt Capital Deep Dives at no extra cost to you.
"Deep Dives" are weekly premium videos on Bitcoin and Altcoins with deep dive analysis of TA indicators, my personal investing strategies and price projections - published every Tuesday.
In this episode, I'll be discussing ideal Accumulation and Re-Accumulation points over the coming 200 days or so.
We'll also talk about the future Bear Market bottom, what these prices mean in the context of future market cycles, and also how to structure your crypto portfolio as we get closer to the Bull Market peak.
If you have any questions, feel free to share a comment below!
Let's dive right in.
Watch the brand new Bitcoin Deep Dive here:
Already have an account? Sign in.