Bitcoin: Pre-Halving Analysis (Part 3)
A comprehensive look at Pre-Halving years
Welcome to the Rekt Capital newsletter, a place for people who want to better navigate the crypto markets with the help of cutting-edge crypto research and unbiased market analysis.
Monthly Timeframe
Last week, we discussed how upside volatility beyond a key Monthly level has been a price tendency over the past year or so: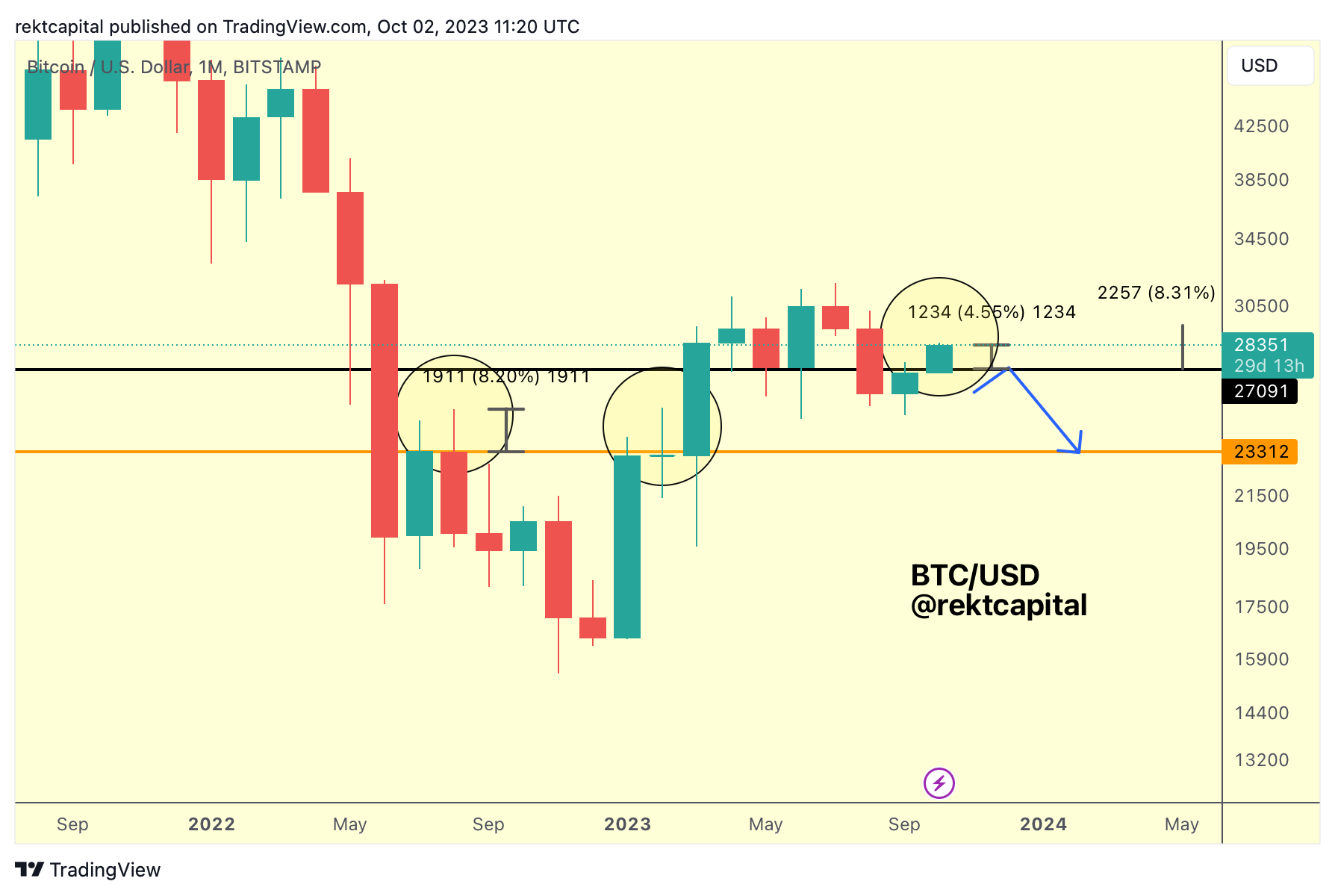 And here is today's update: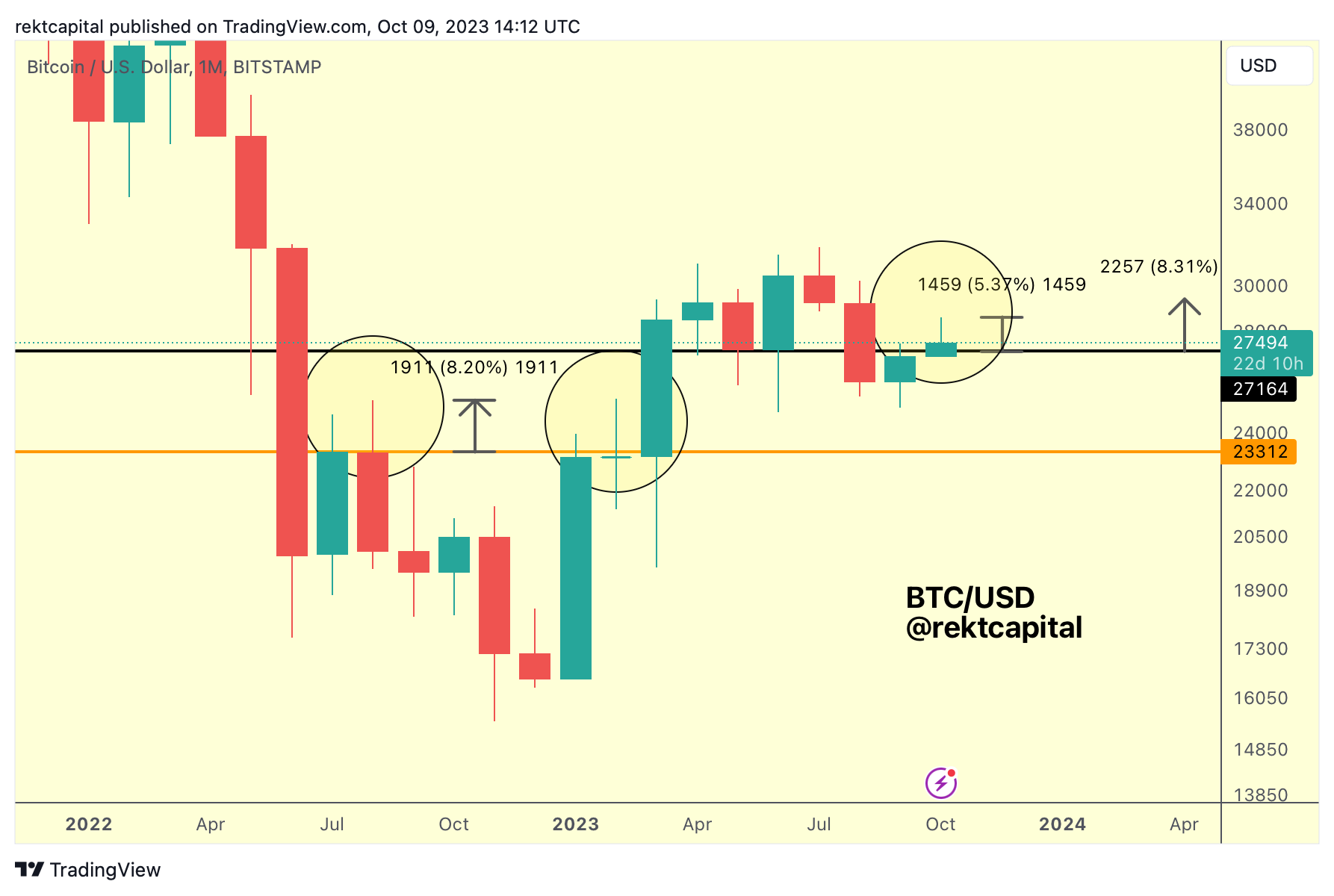 Generally, we are around 1/3 of the way through October and BTC has rallied some +5% on the month, having retraced a fair amount of the move already.
An upside wick has formed once again and while the monthly candle isn't in yet with still many weeks to go, it's important to realise that this upside wicking scenario remains a possibility nonetheless.
Technically, BTC could still retest black (~$27150) as support this October.
But it would be bearish if price fails to retest it as support and Monthly Closes below it.
At the moment, one could make the argument for this dip being part of a retest.
And as long as black holds as support, that may be true.
But Bitcoin has recently made a new Lower High and that complicates things when it comes to a bullish bias.
The Lower High
Back in mid-August, I shared this tweet, emphasising a new Lower High developing: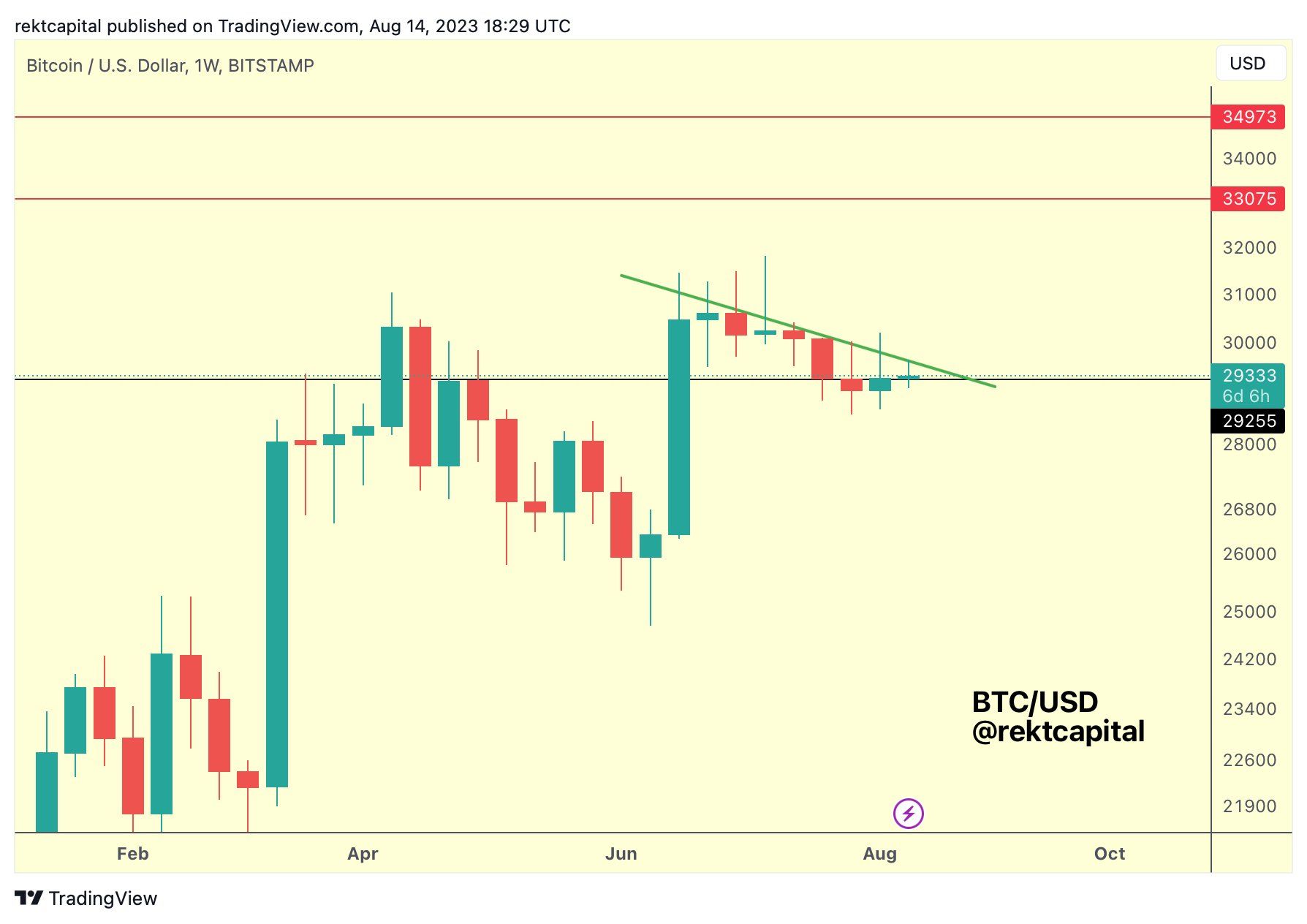 That Lower High has since become a formidable for Bitcoin: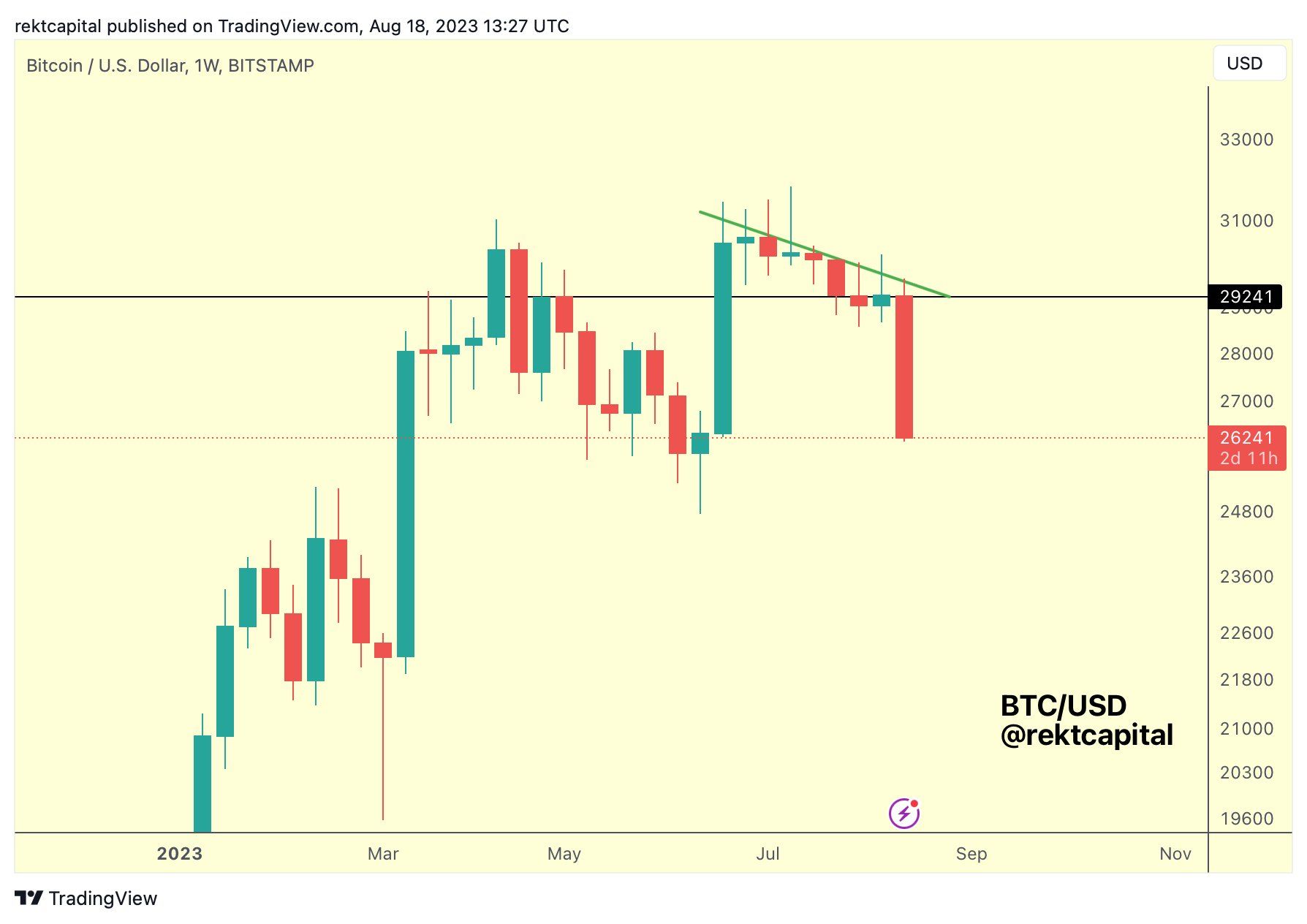 And then: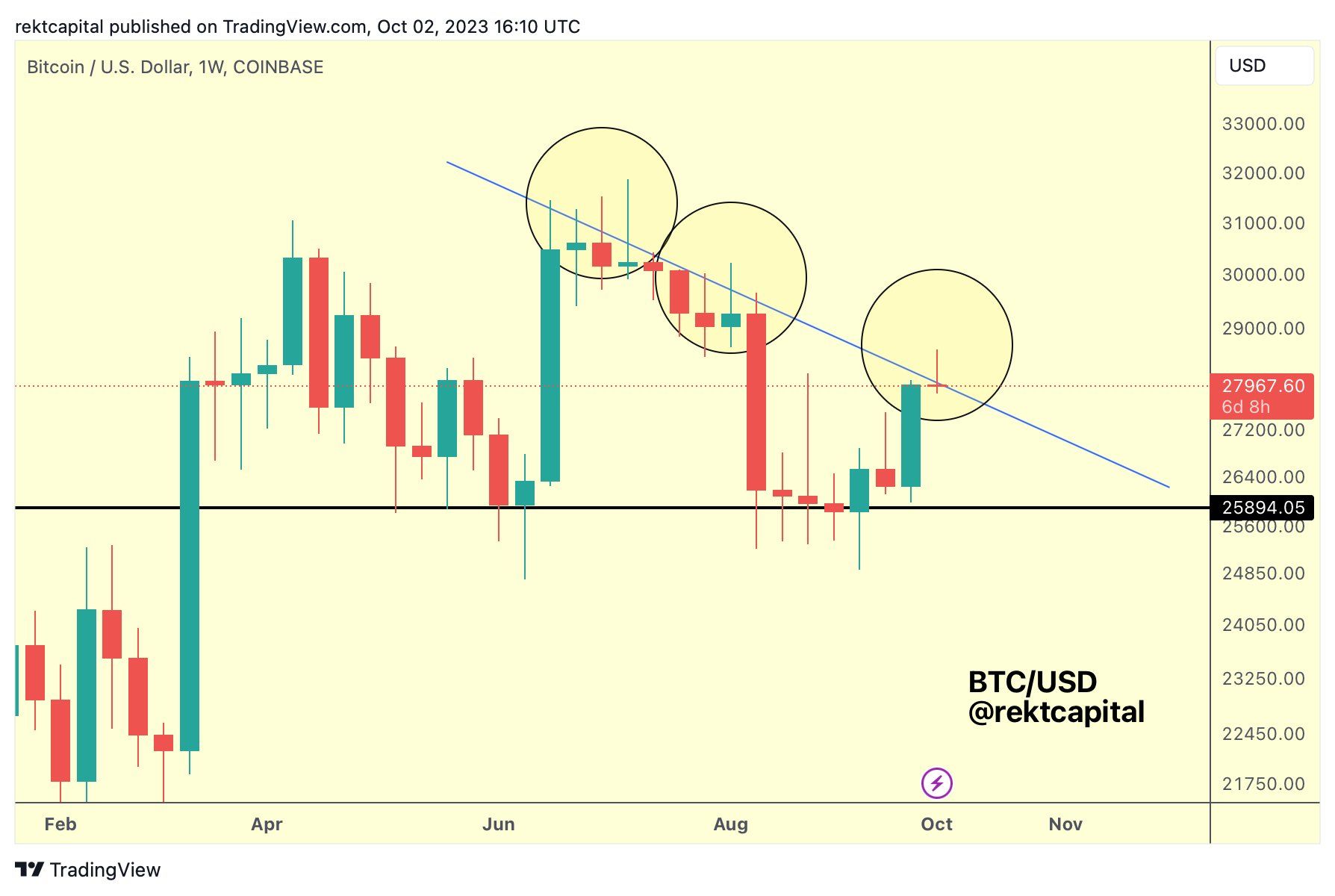 And most recently: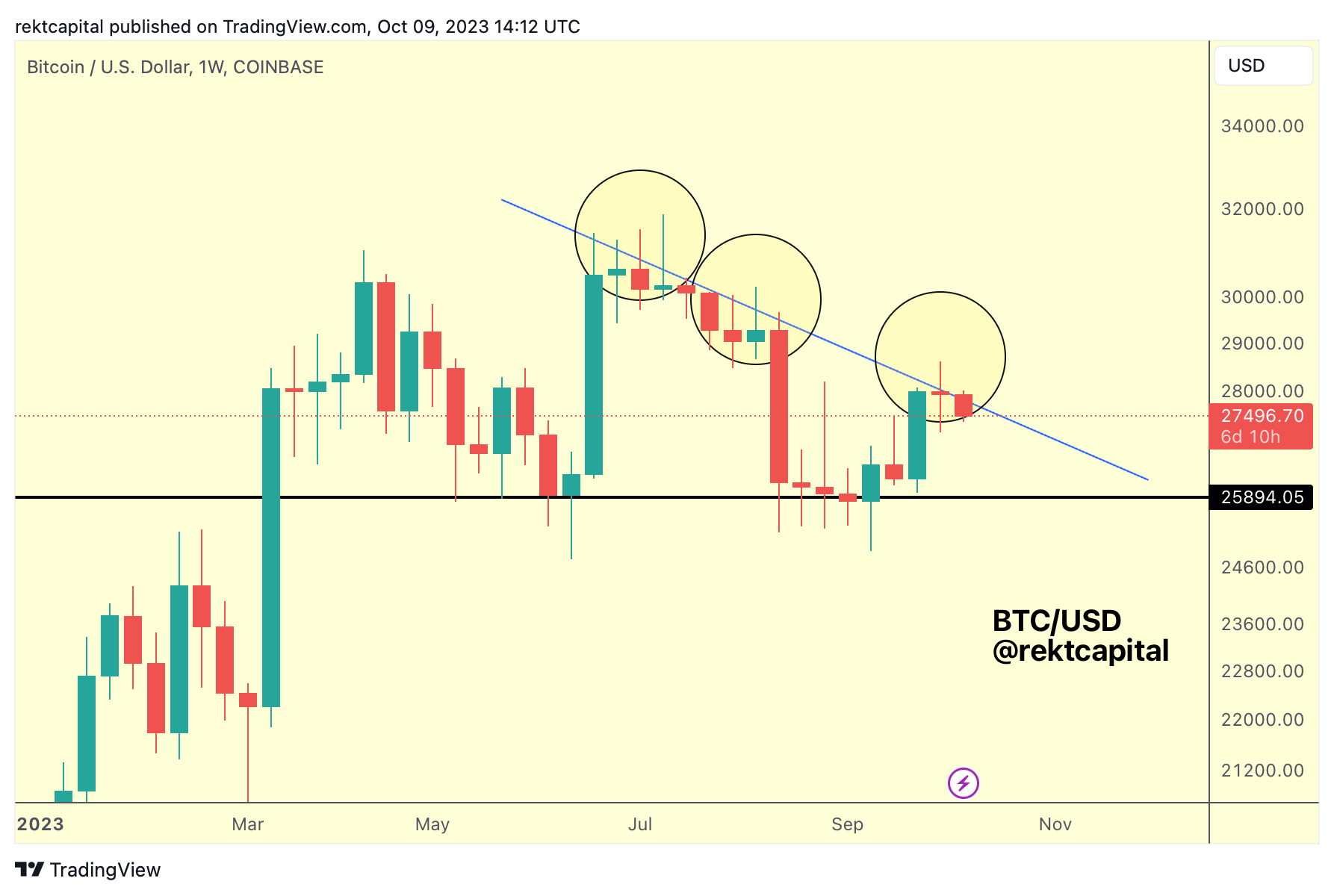 Bitcoin has formed yet another Lower High and until this Lower High is broken, we cannot expect further upside.
And if this rejection persists, then BTC dropping back where it came from ($25k-$26k) could be on the cards.
Bearish Bitcoin Fractal Still Technically Intact
Last month, I shared this bearish fractal BTC: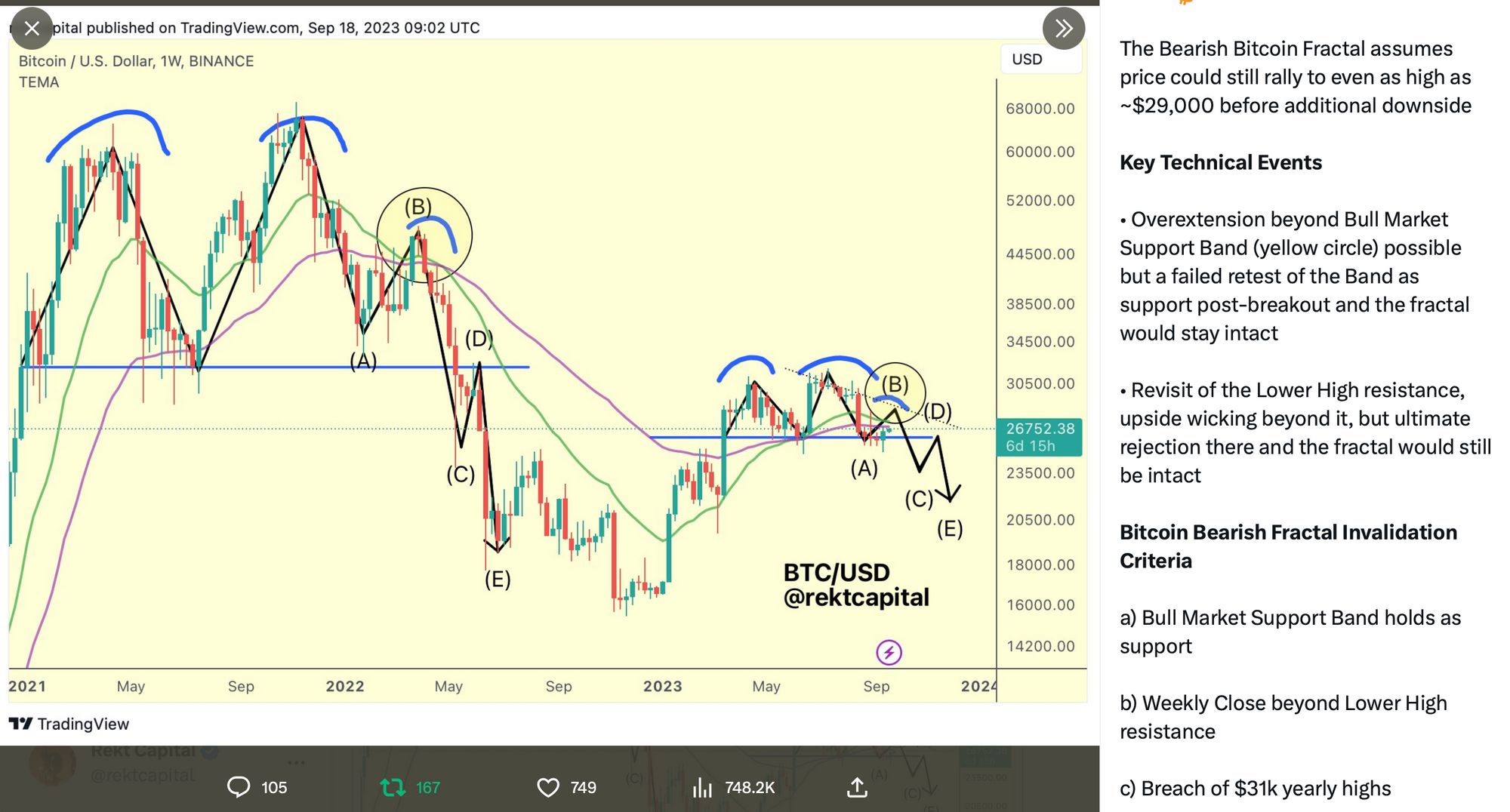 Here was last week's update: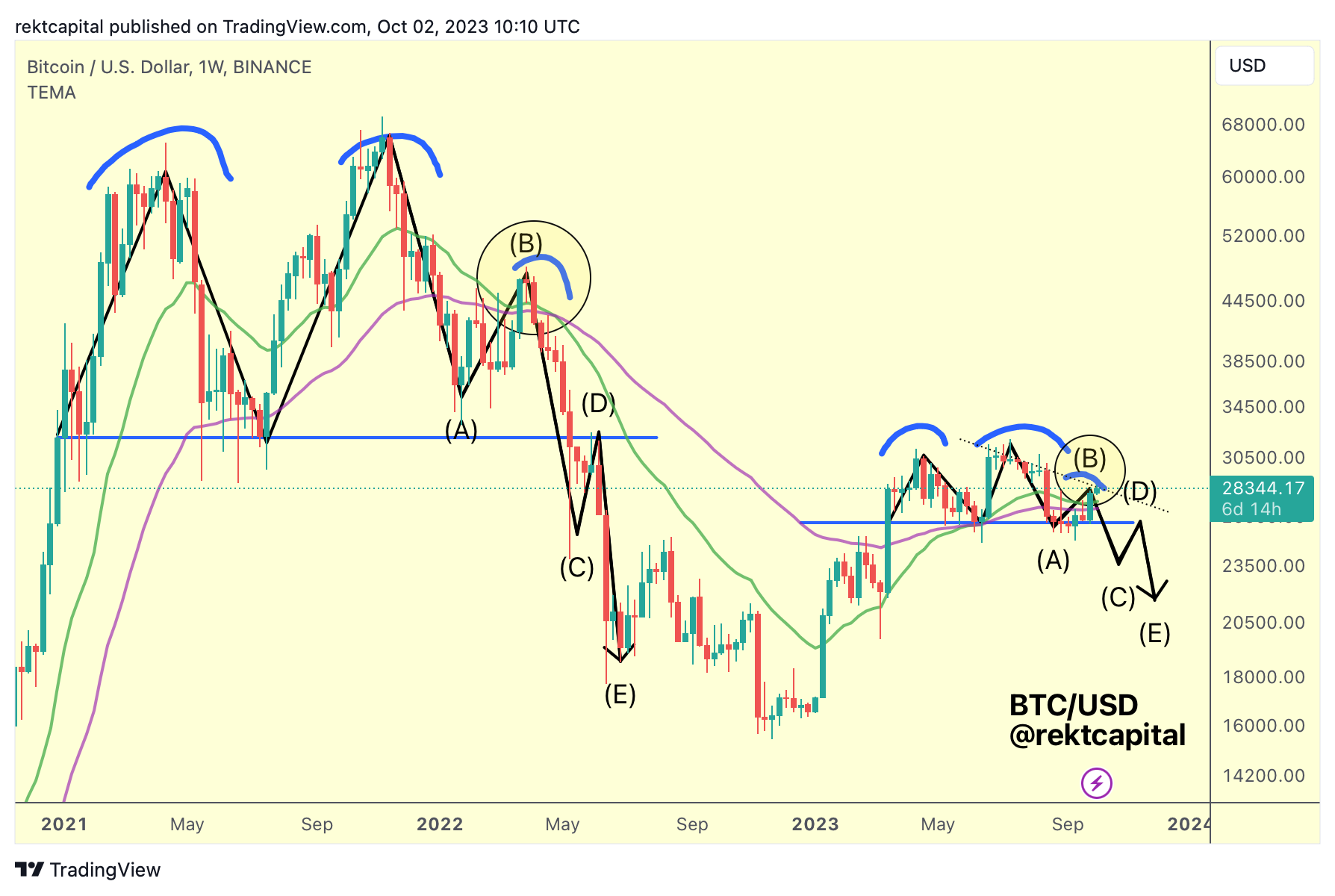 And here is today's update: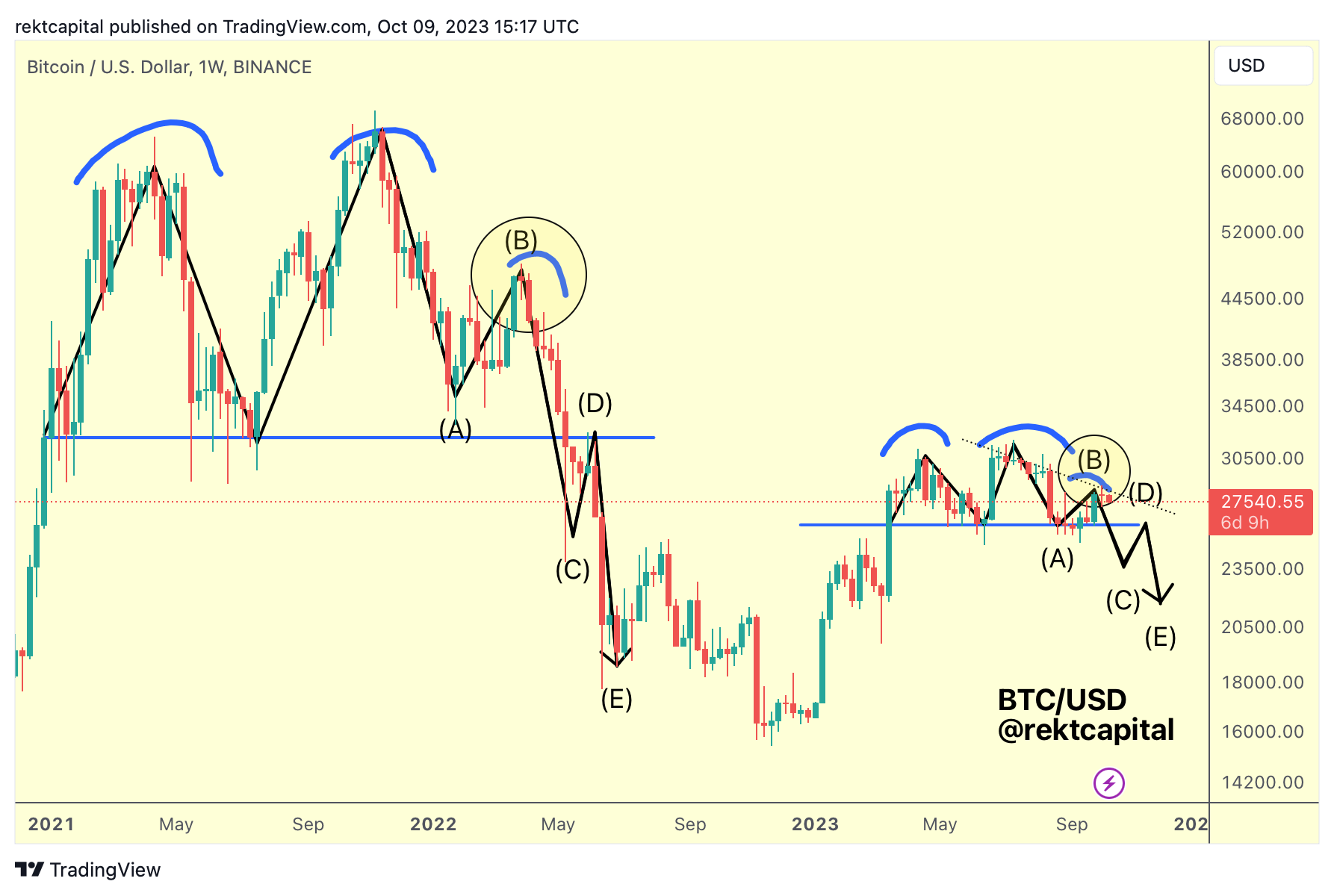 Maybe there's something to this Bearish Bitcoin Fractal.
It appears Phase A-B is nearing completion and a drop into the $25k-$26k region would be BTC's negotiation for a breakdown into Phase B-C.
Here's the thing - Bitcoin is forming Lower Highs while maintaining a base around the ~$25k-$26k region.
And a weakening base will produce lesser and lesser rallies, in the same way a bouncing ball would bounce from the floor less and less before finally settling on the ground.
Is $25k-$26k experiencing a weakening base?
There are three components to that:
This post is for paying subscribers only
Already have an account? Sign in.