Bitcoin - My Price Targets
Levels I'm watching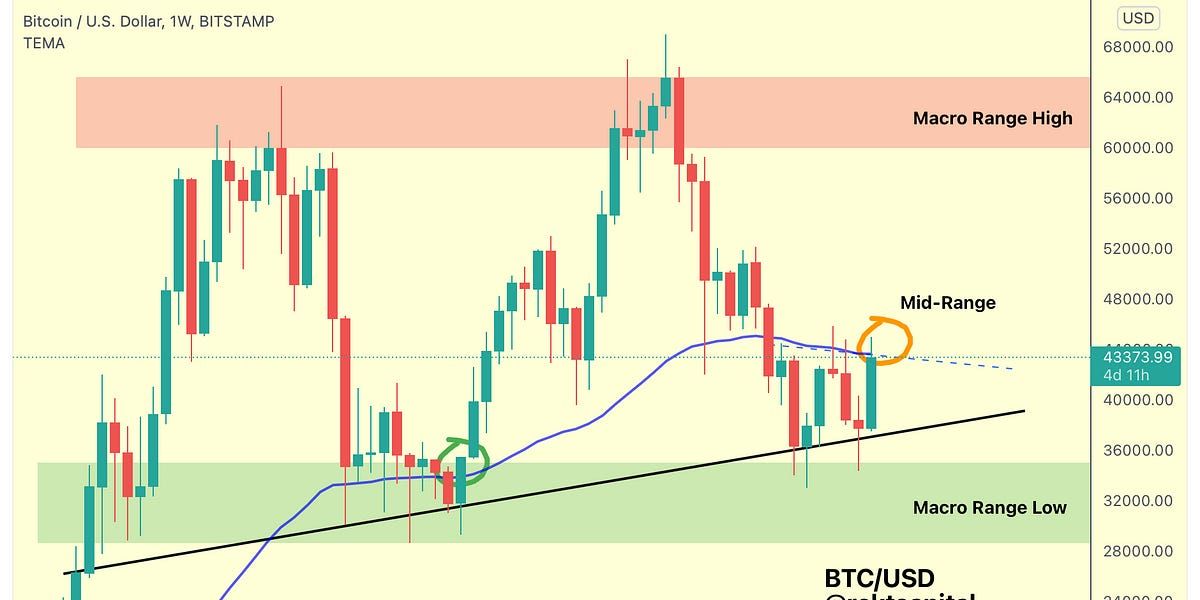 Welcome to the Rekt Capital newsletter, a resource for investors who want to better navigate the crypto markets with the help of cutting-edge crypto research and unbiased market analysis.
This Friday, I'll chart your Altcoin picks in an exclusive subscriber-only TA newsletter and will cover as many as I can. So if you'd like to have an Altcoin charted, feel free to share max. two TA requests each in the comments below.
I'll chart the Altcoins that get mentioned and 'Liked' the most. Let's dive straight into today's market analysis.
---
Bitcoin - Price Action Analysis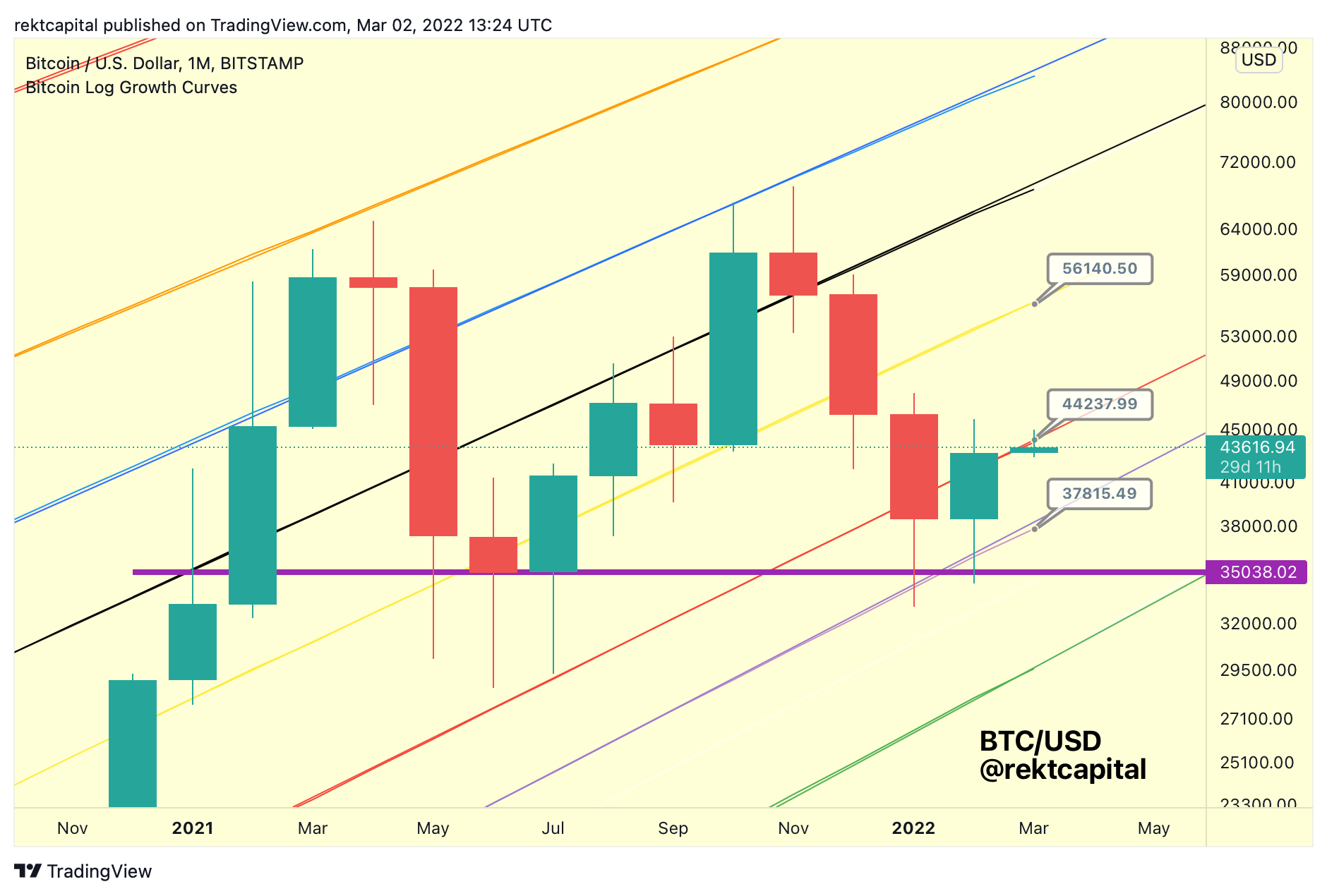 Now that the Monthly Candle Close is in, we have confirmation of a few key things.
Firstly, Bitcoin is distorting the Double Top formation.
Double Tops are M-Shaped bearish reversal formations which validate when the base of the M-Shaped pattern gives way and breaks.
Secondly, this distortion is occurring at a Higher Low relative to the January low.
Thirdly, this new Higher Low is yet another in a series of Higher Lows dating back to July 2021.
And finally - Bitcoin has Monthly Closed above the red 0.236 Fib Curve, which is a bullish price development.
Because this red 0.236 Fib needs to be reclaimed as support to promote further upside.
Given the ascending nature of logarithmic Fib Curves, this red 0.236 Fib Curve will represent the price point of ~$44200 this month as opposed to representing the ~$42000 price level.
And with that successful Monthly Close above the red 0.236 Fib Curve, BTC is positioning itself for a retest attempt of said Fib.
Therefore we now have parameters for bullish momentum - Bitcoin needs to confirm a Monthly Close above the $44200 level to ensure further upside.
What's interesting about this price point is that it is
This post is for paying subscribers only
Already have an account? Sign in.