Altcoin Newsletter #68
My exclusive commentary on 8 Altcoins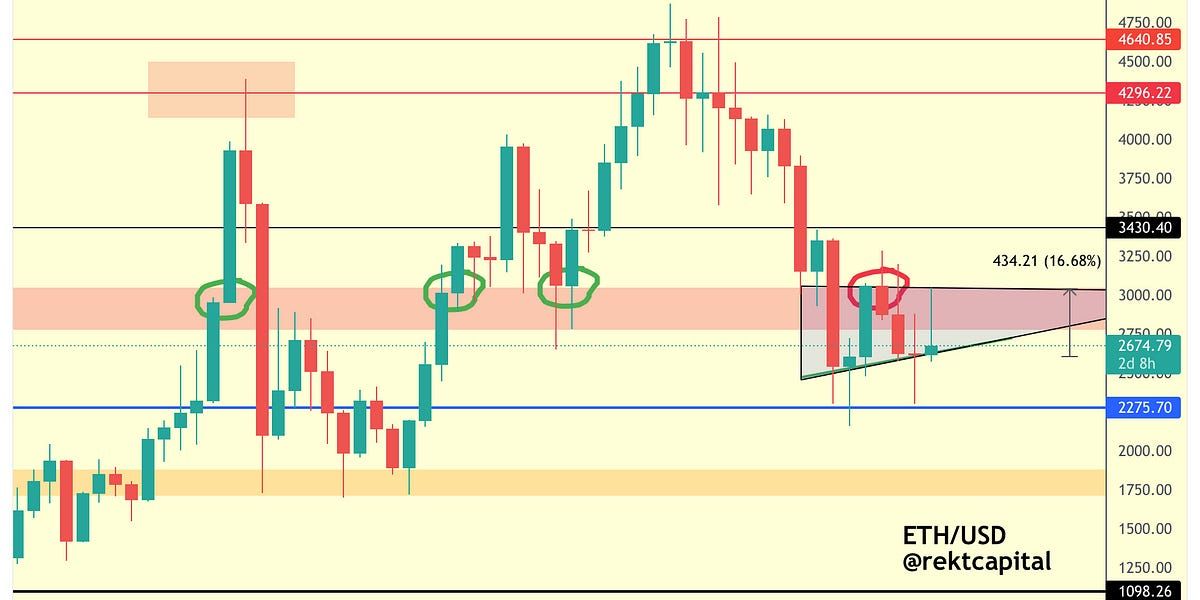 Welcome to the Rekt Capital newsletter, a resource for people who want to better navigate the crypto markets with the help of cutting-edge crypto research and unbiased market analysis.
Every Friday, I host an Altcoin TA session where I share my exclusive commentary on the price action of a wide variety of coins.
I share charts on 8 coins today.
---
In today's Altcoin newsletter, I cover 8 different Altcoins, specifically:
Ethereum - (ETH/USD)
Avalanche - (AVAX/USDT)
Litecoin - (LTC/USD)
Power Ledger - (POWR/USD)
Band Protocol - (BAND/USD)
Thorchain - (RUNE/USDT)
Polkadot - (DOT/USDT)
Elrond - (EGLD/USDT)
---
Ethereum - ETH/USD
Here's what I mentioned about ETH's price action last week: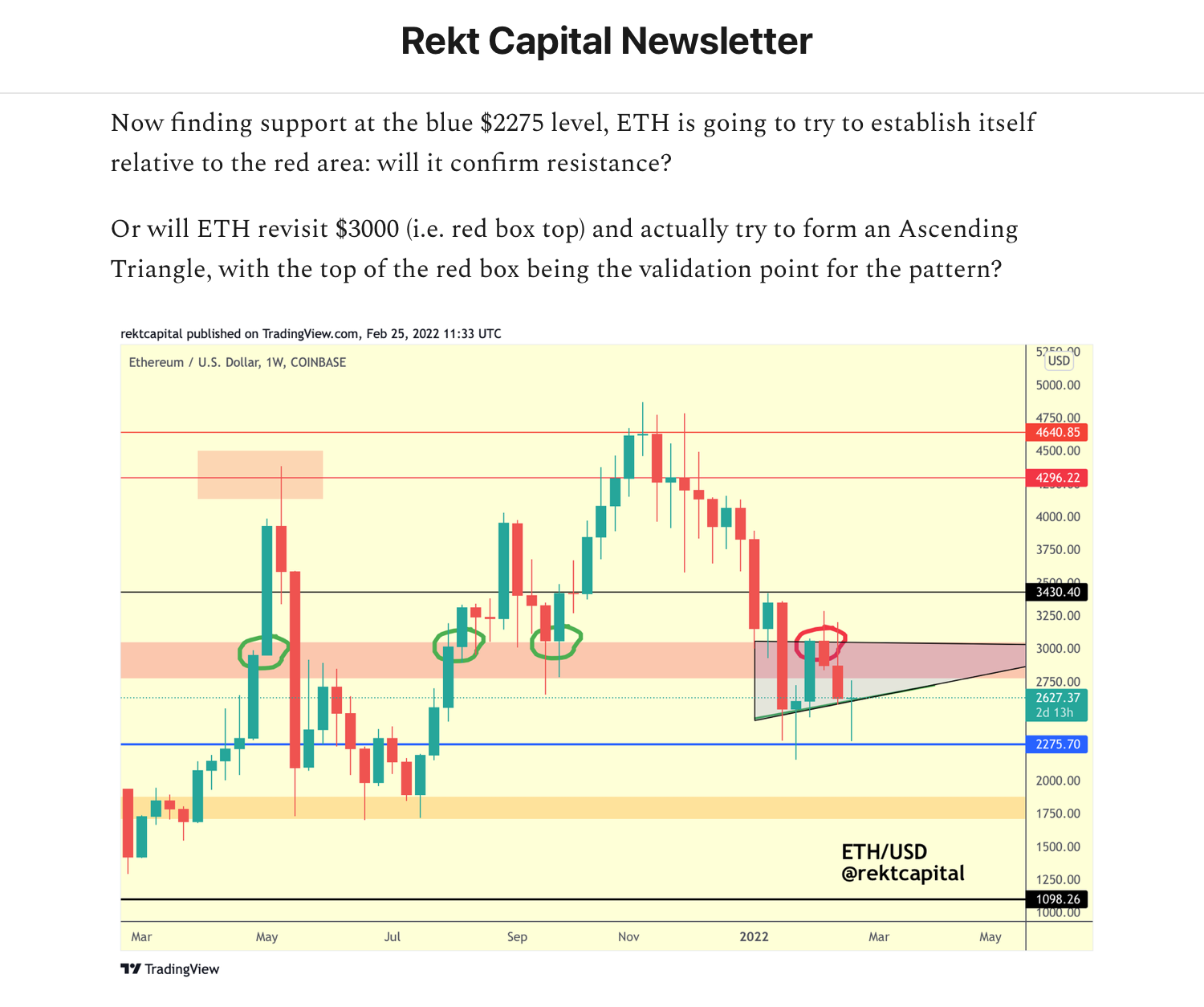 Here is an update: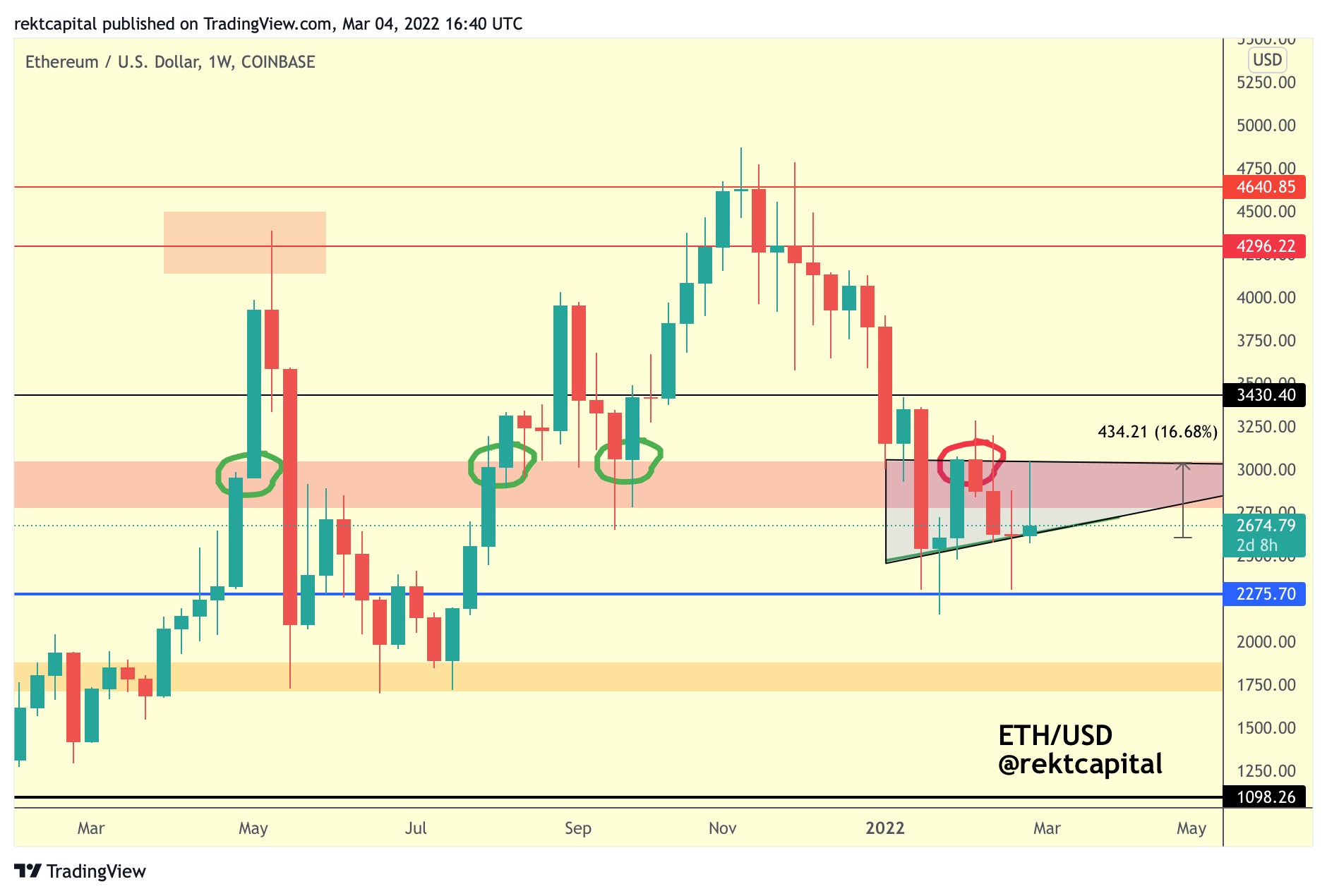 ETH was able to rebound from the Higher Low of the new Ascending Triangle, enabling a +16% move to the top of said pattern.
Of course, ETH failed to breakout from the structure.
However, the structure still exists.
In fact, ETH is right back at the Higher Low - right back to where it was last week.
Continued price stability here at the Higher Low will see further consolidation inside this Ascending Triangle.
This Higher Low is what supports a potential bullish bias for ETH for the moment, so losing it would signal bearish continuation to the lower $2000s.
This post is for paying subscribers only
Already have an account? Sign in.