Bitcoin MUST Hold These Levels...
How Much Could Bitcoin Retrace?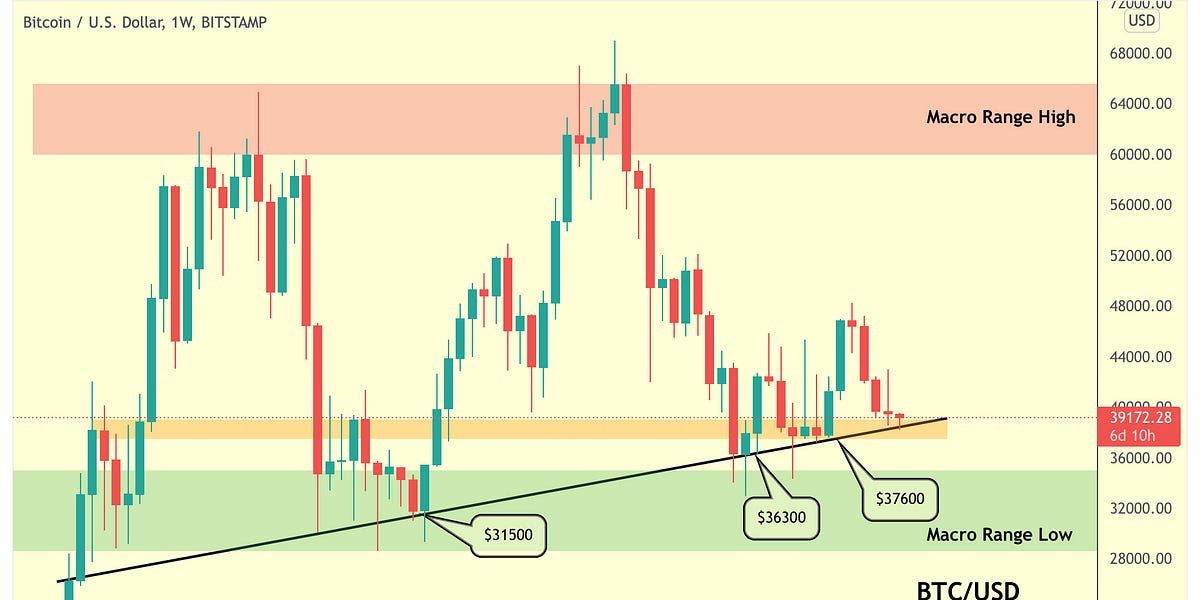 Welcome to the Rekt Capital newsletter, a place for people who want to better navigate the crypto markets with the help of cutting-edge crypto research and unbiased market analysis.
---
Bitcoin - The Macro Higher Low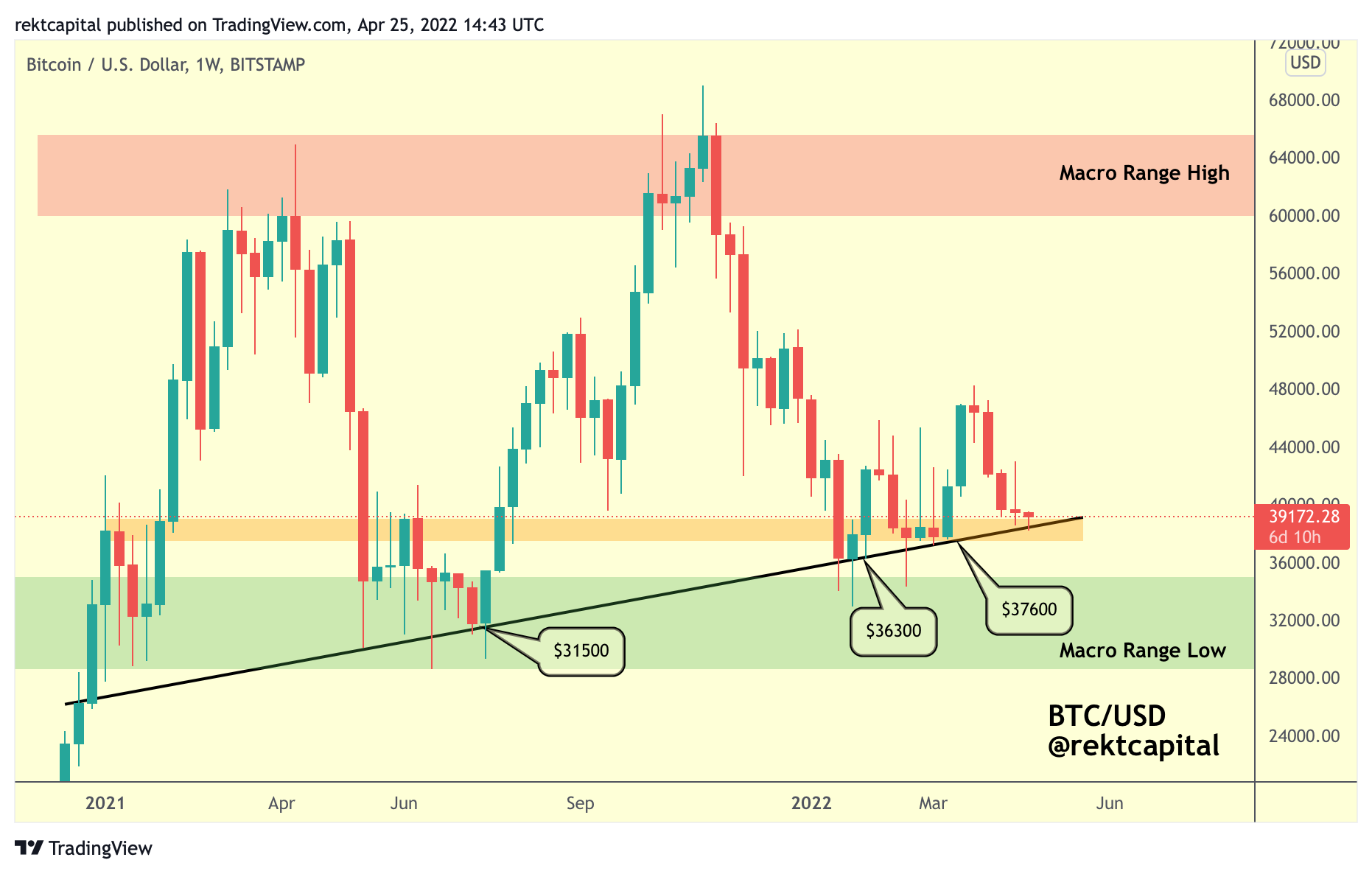 Bitcoin is still holding the Macro Higher Low - an uptrend line that has been figuring as support since 2021.
The Volume Gap
This Higher Low is a confluent support with the bottom of the Weekly Volume Gap: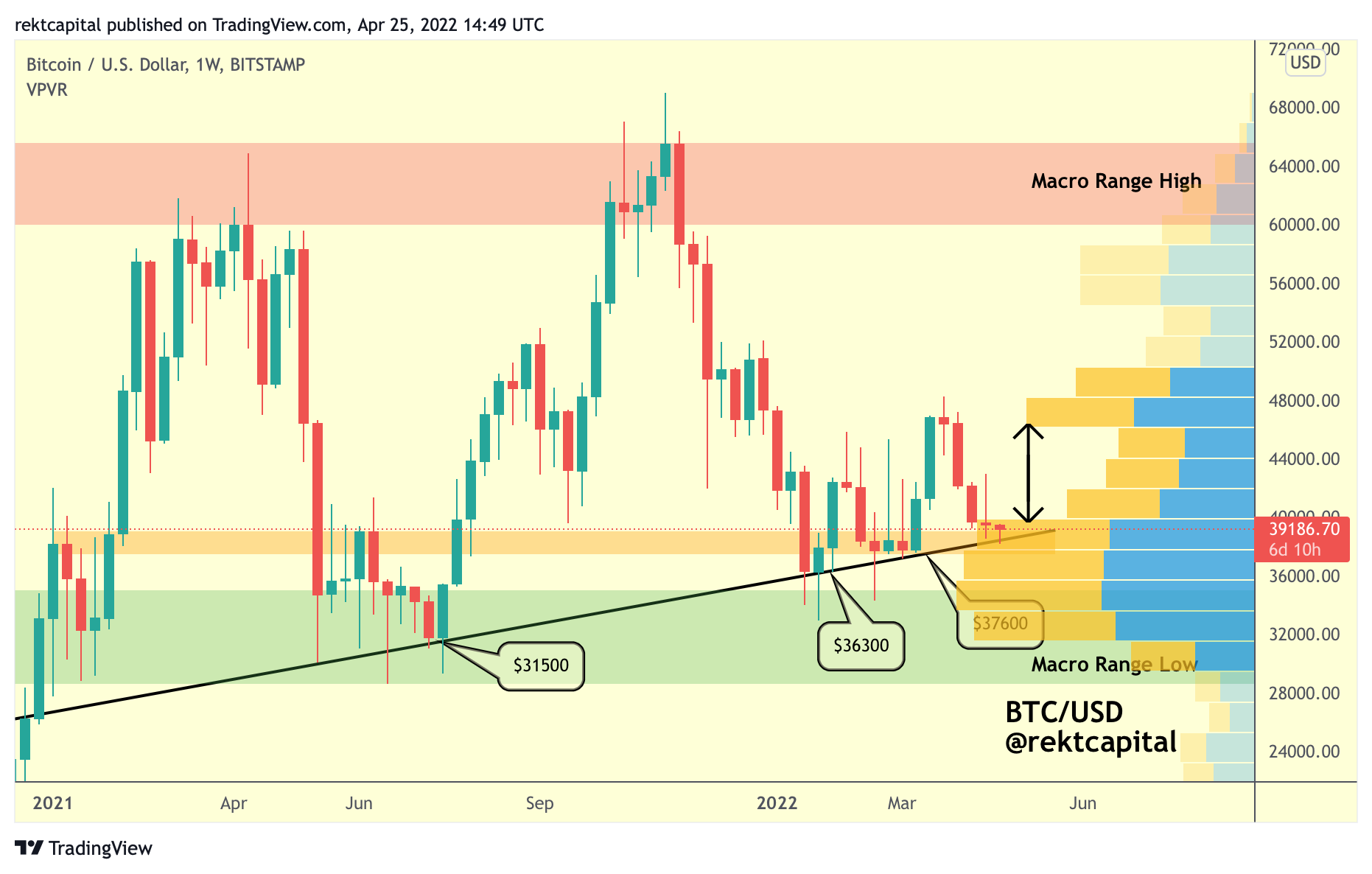 After all, Bitcoin is entering a densely-populated area of historical buy-side interest, as per the Volume Profile indicator.
Bitcoin needs to continue showcasing price strength confirmation here to enable a move within the Volume Gap (denoted by black arrows).
The Q1/Q2 2021 Range
This Higher Low/Volume Gap Bottom area is also confluent support with the previous Range High of a well-known consolidation range: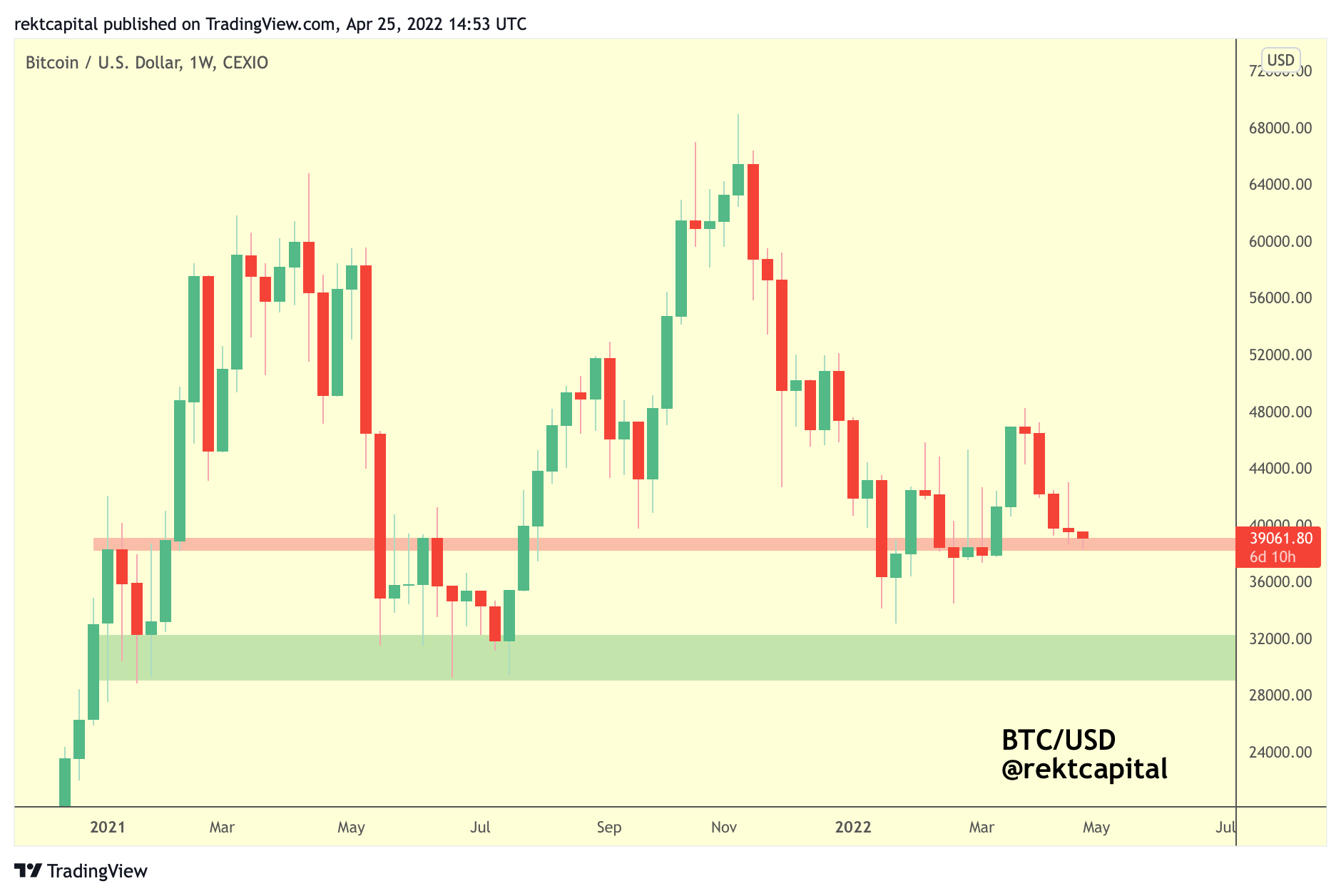 This consolidation range is the ~$28000-~$38000 range wherein BTC consolidated in Q1 and Q2 of 2021, and throughout Q1 of 2022, though at increasingly higher levels inside the range.
Right now, BTC is retesting the top of this range as support.
Overall, the macro Higher Low, bottom of the Volume Gap, and Range High of the 2021/2022 Re-Accumulation Range are being retested.
The Monthly View
At the same time, Bitcoin is also resting at a key Monthly support: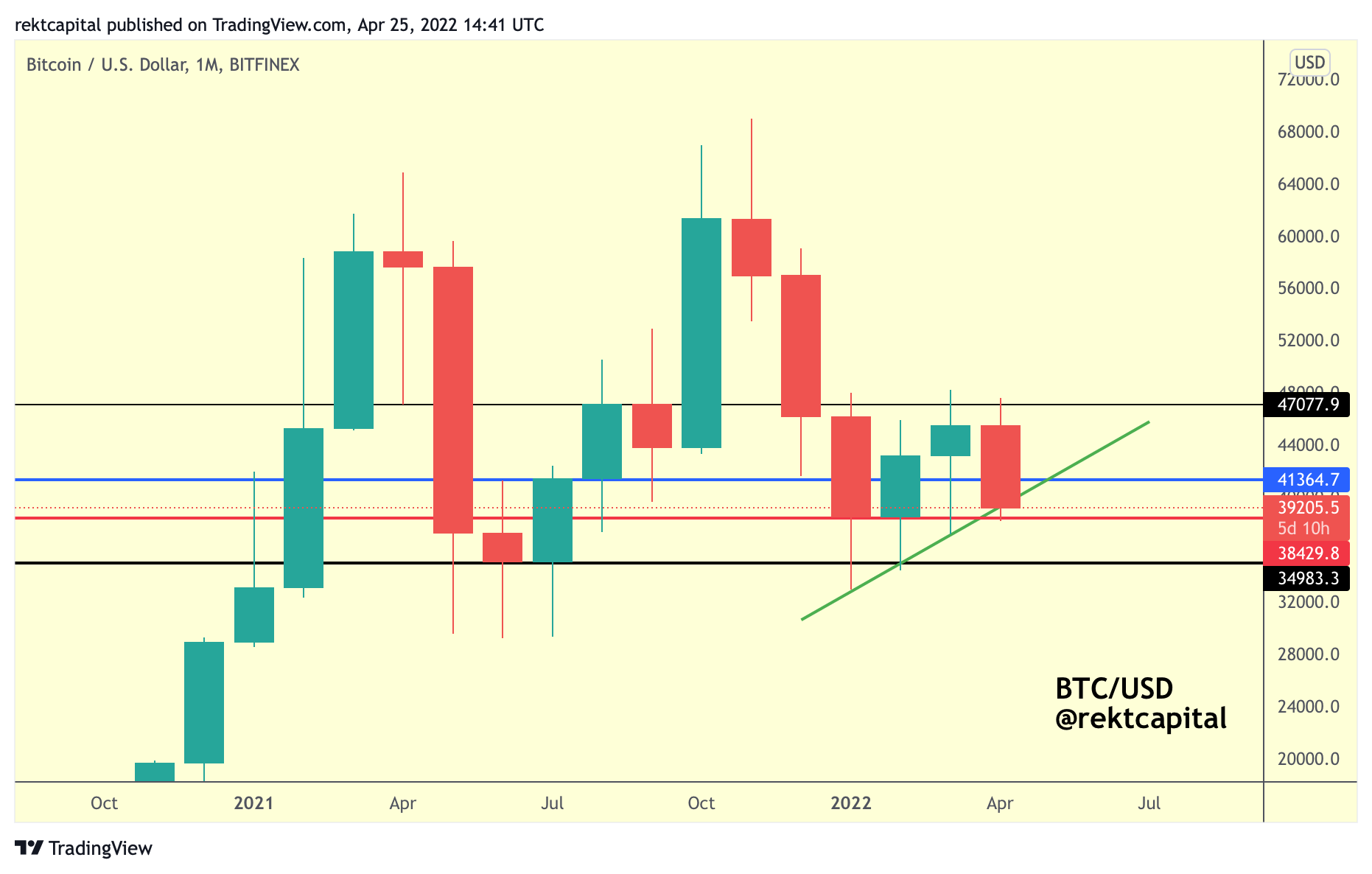 Monthly timeframe shows that BTC is holding support (red) at January and February 2022 lows, while also holding the 2022 downside wicking Higher Low (green).
A Monthly Close above red would be fine as that would mean that price has closed above Monthly support and the Higher Low.
So it's clear: the ~$38000-$39000 support area is enjoying a lot of confluence and is the key higher timeframe to hold right now, heading into the Monthly Close.
So how does this all tie into with the Ichimoku Cloud?
This post is for paying subscribers only
Already have an account? Sign in.