Altcoin Newsletter #74
My exclusive commentary on 8 Altcoins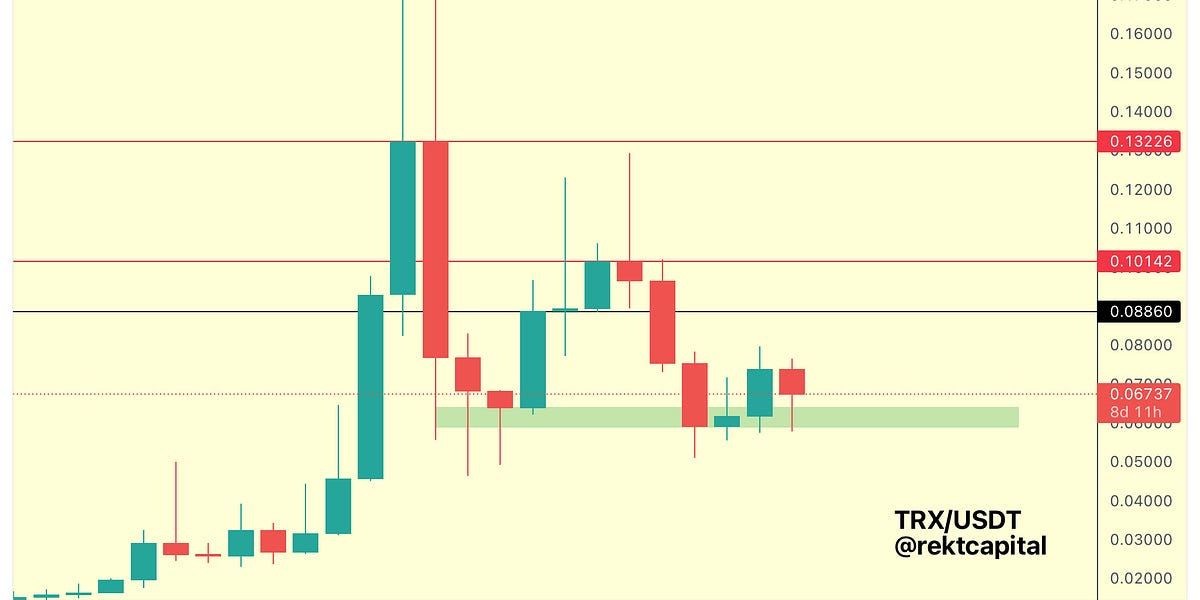 Welcome to the Rekt Capital newsletter, a resource for people who want to better navigate the crypto markets with the help of cutting-edge crypto research and unbiased market analysis.
Every Friday, I host an Altcoin TA session where I share my exclusive commentary on the price action of a wide variety of coins.
I share charts on 8 coins today.
---
In today's Altcoin newsletter, I cover 8 different Altcoins, specifically:
Tron (TRX/USDT)
Polygon (MATIC/USDT)
Cardano (ADA/USD)
Theta Token (THETA/USDT)
Axie Infinity (AXS/USDT)
Alpha Finance (ALPHA/USDT)
Nervos Network (CKB/USDT)
Ripple (XRP/USD)
---
Tron - TRX/USDT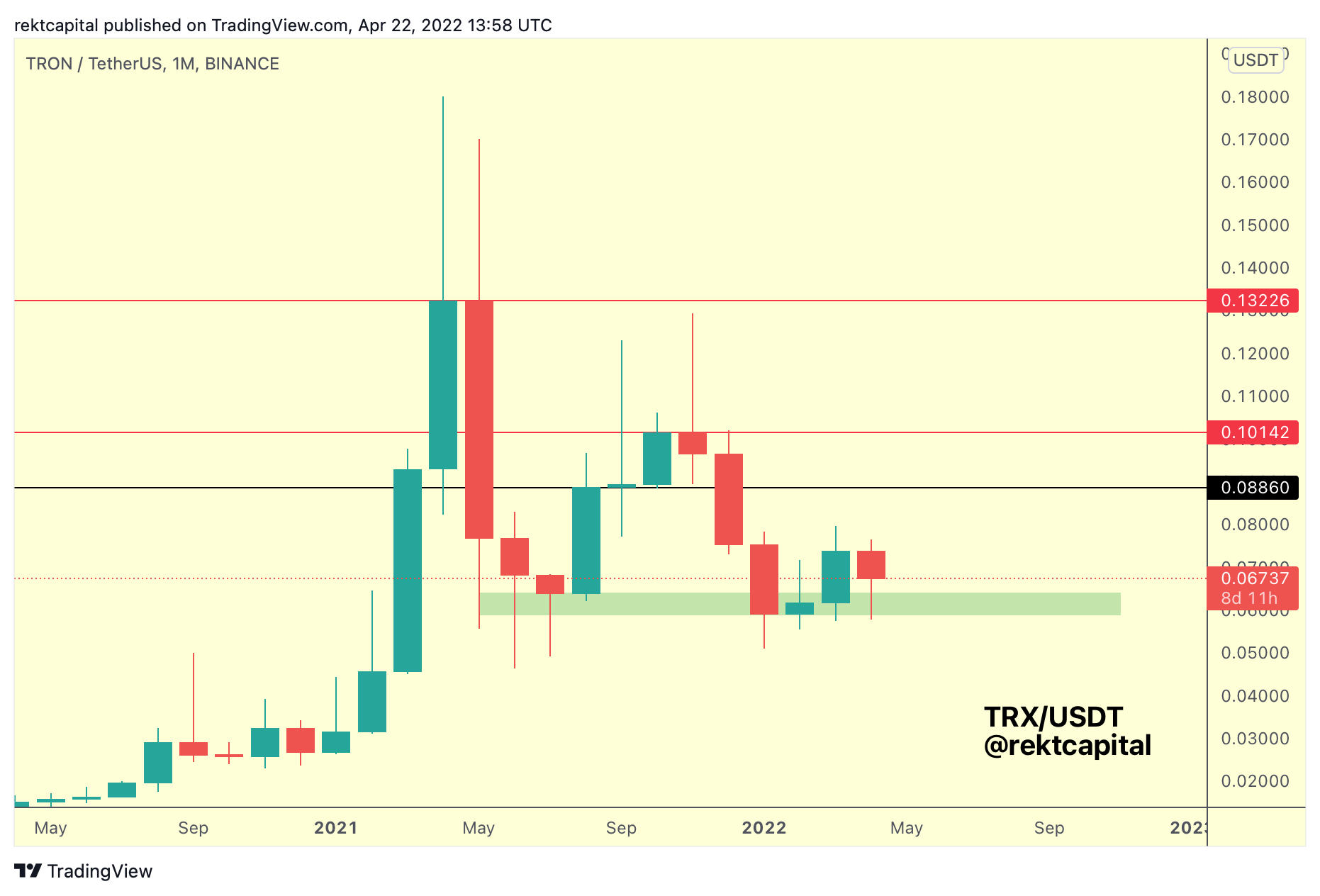 TRX has been finding support at the historical demand area, first established in mid-2021 (green).
TRX has been holding here all 2022.
In the first three months of the year, TRX performed a U-Shaped reversal from this area, all the while maintaining a macro Higher Low.
This U-Shaped reversal enabled TRX to break above the green area and now this month TRX is retesting this area as support again.
Bullish as long as price stays above green.
Monthly Close above green and TRX could challenge the March highs in an effort to break them and revisit the black resistance above at ~$0.088.
This post is for paying subscribers only
Already have an account? Sign in.