Bitcoin and the S&P 500
A historical comparison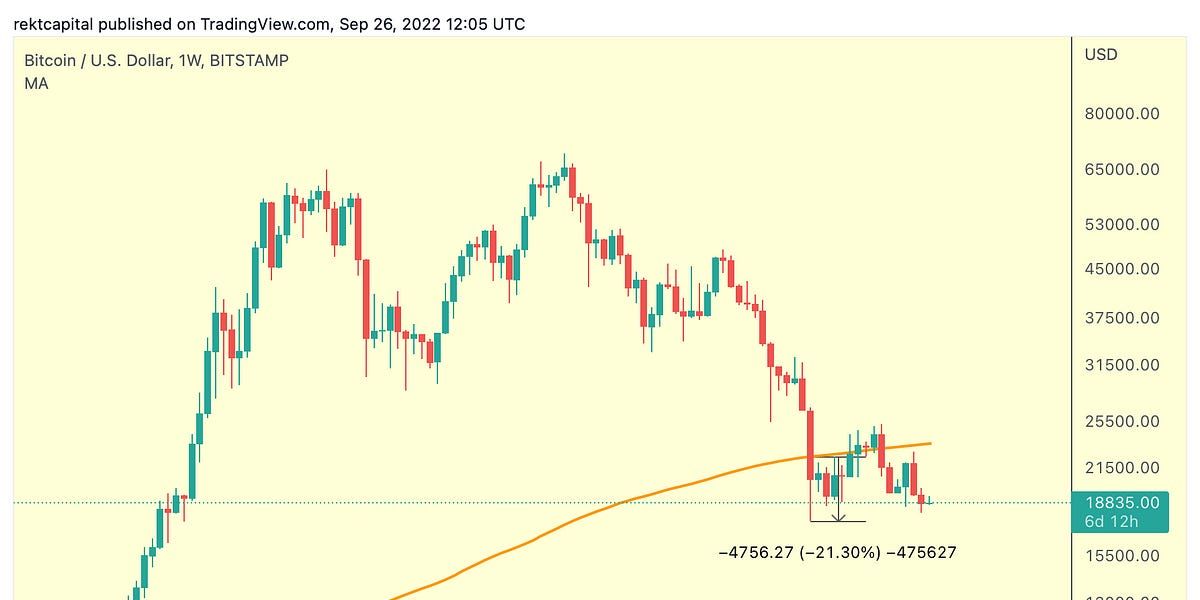 Welcome to the Rekt Capital Newsletter!
Monday editions are dedicated to my macro research on Bitcoin and the Crypto market.
I share complex, cutting-edge research insights about the crypto market in a simple, easy to understand format.
Whether that's insights about Bitcoin's historically recurring price tendencies or Market Cycle analysis on Ethereum - the goal is to offer you a unique perspective and incredible value.
If you like the newsletter, it would mean a lot if you spread the word and tell your friends about it:
---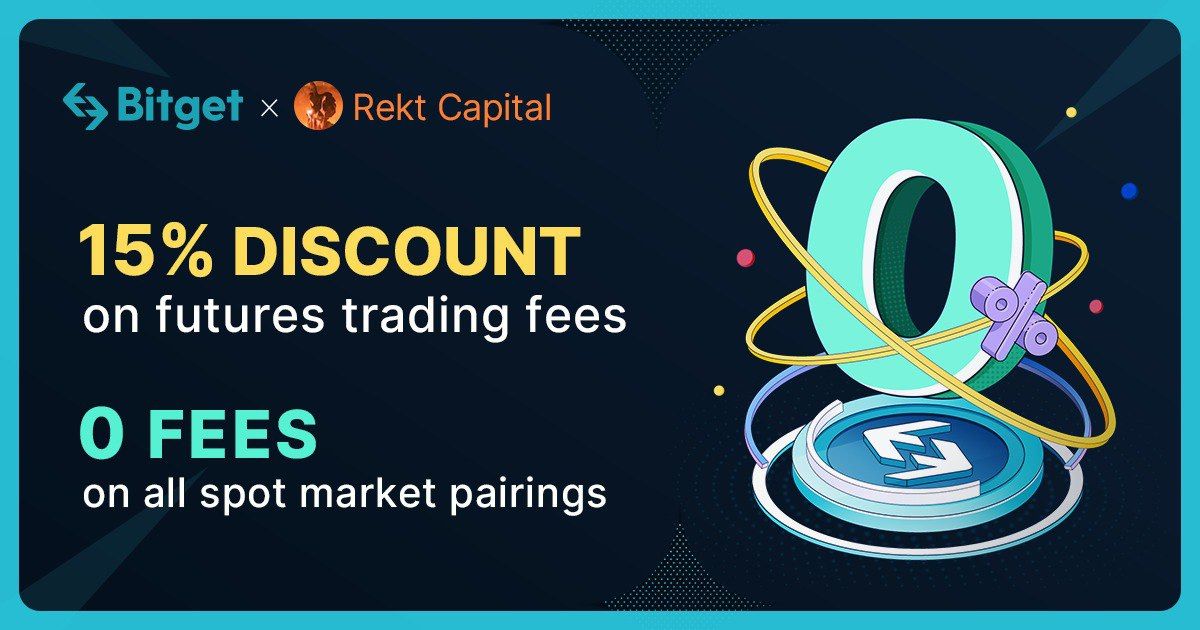 I'm excited to announce my partnership with Bitget crypto exchange! 🔥
Bitget is the world's largest crypto copy trading platform, official partner of Juventus Football Club and top 5 crypto derivatives exchange in volume as listed on CoinMarketCap!
To celebrate, Bitget has been very kind to arrange another special promo for valued readers of the Rekt Capital Newsletter.
Sign up using my link to Bitget and you will get:
• Up to $8000 sign up bonus 🔥
• 15% discount on ALL futures trading fees 🔥
• 0 fees on ALL spot market pairs 🔥
Sign up to Bitget using my link and make the most of this special promo:
---
Bitcoin - The 200 Week MA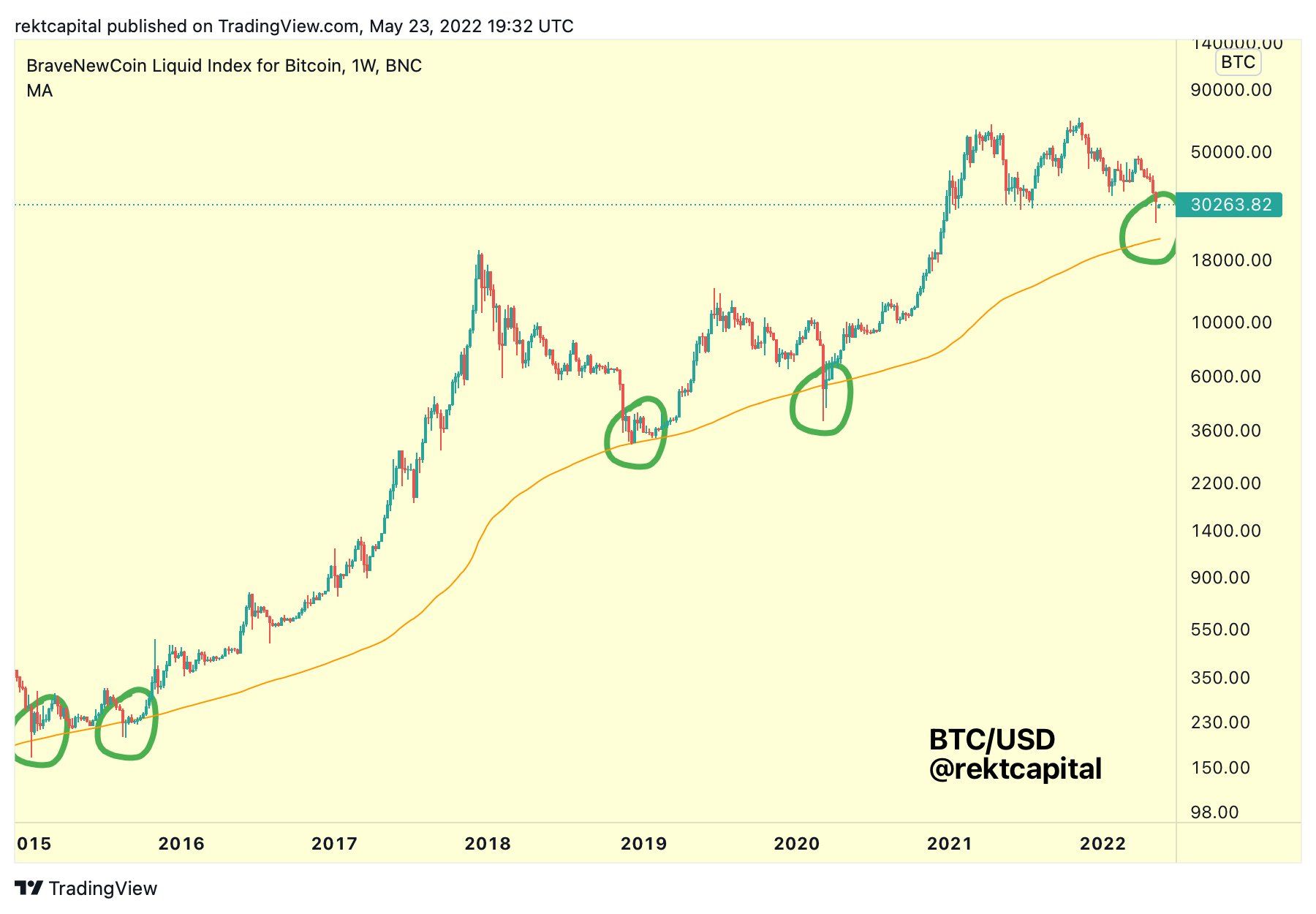 In late May 2022, I shared a thread on the 200-week MA and downside deviations below it.
Historically, these downside wicks have represented peak financial opportunity for long-term investors.
These wicks tend to be -14% to -28% deep.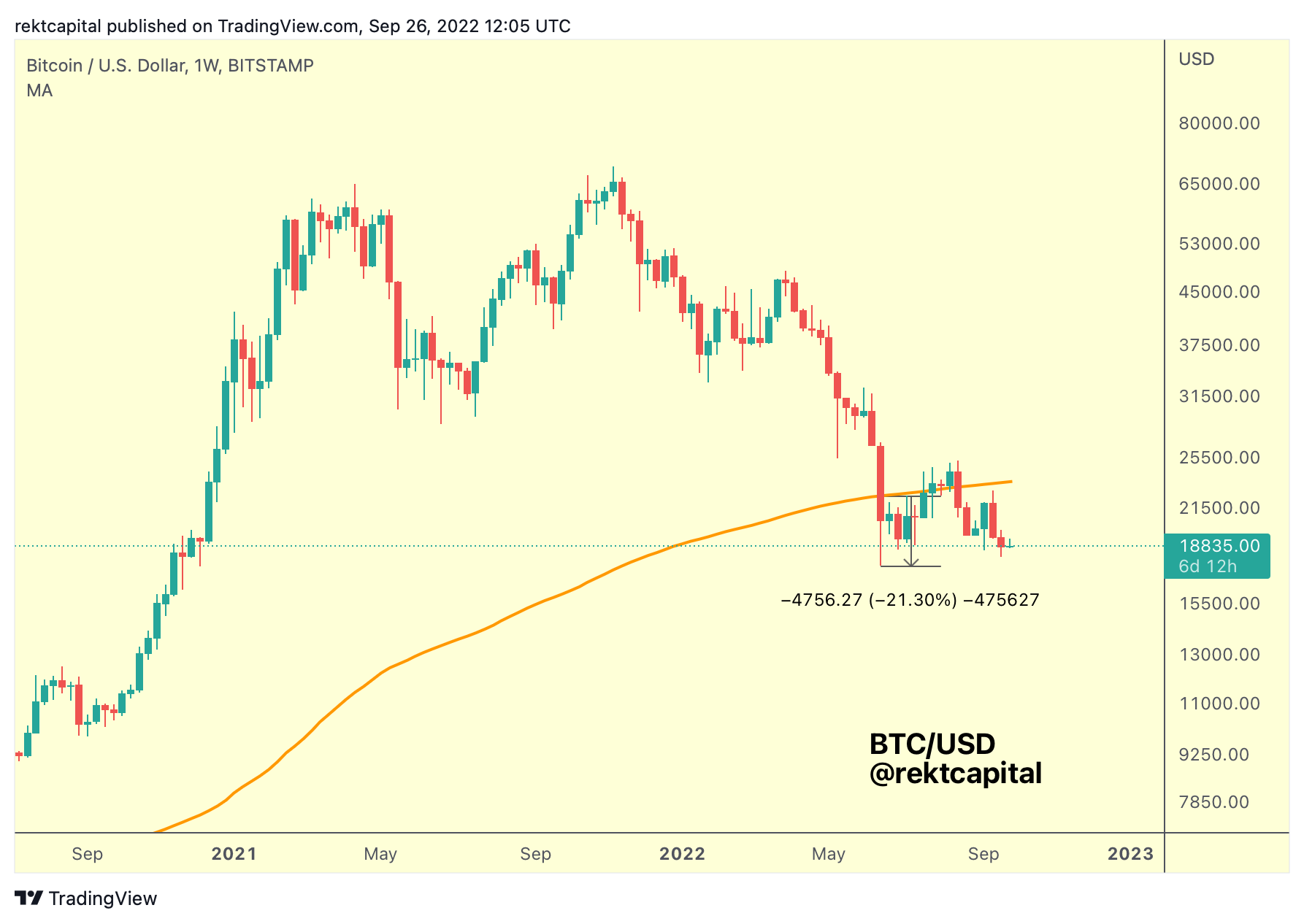 Fast-forward months later after May 2022 and BTC has deviated below the 200-week MA -21%.
Therefore BTC is still very much within the historical range of -14% to -28%.
In fact, the downside deviation isn't out of the ordinary or extreme in any fashion.
But it would be worth comparing the 200-week MA situation for BTC with the S&P 500.
This post is for paying subscribers only
Already have an account? Sign in.