Altcoin Newsletter #96
My exclusive commentary on 8 Altcoins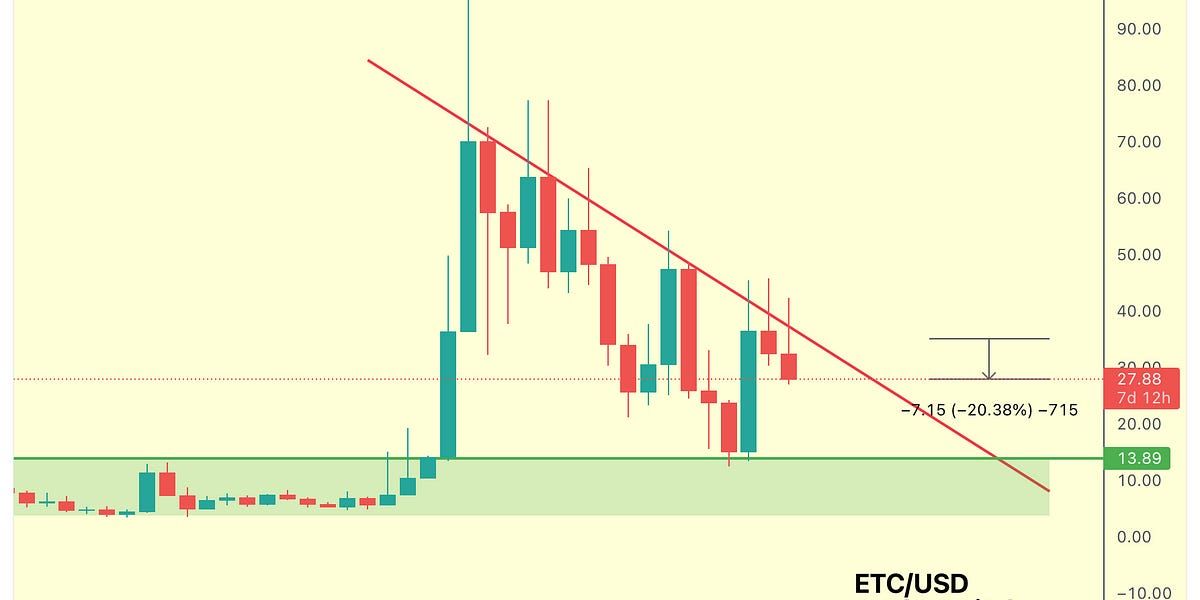 Welcome to the Rekt Capital newsletter, a resource for people who want to better navigate the crypto markets with the help of cutting-edge crypto research and unbiased market analysis.
Every Friday, I host an Altcoin TA session where I share my exclusive commentary on the price action of a wide variety of coins, requested by valued premium members of the Rekt Capital Newsletter.
I share charts on 8 coins today.
---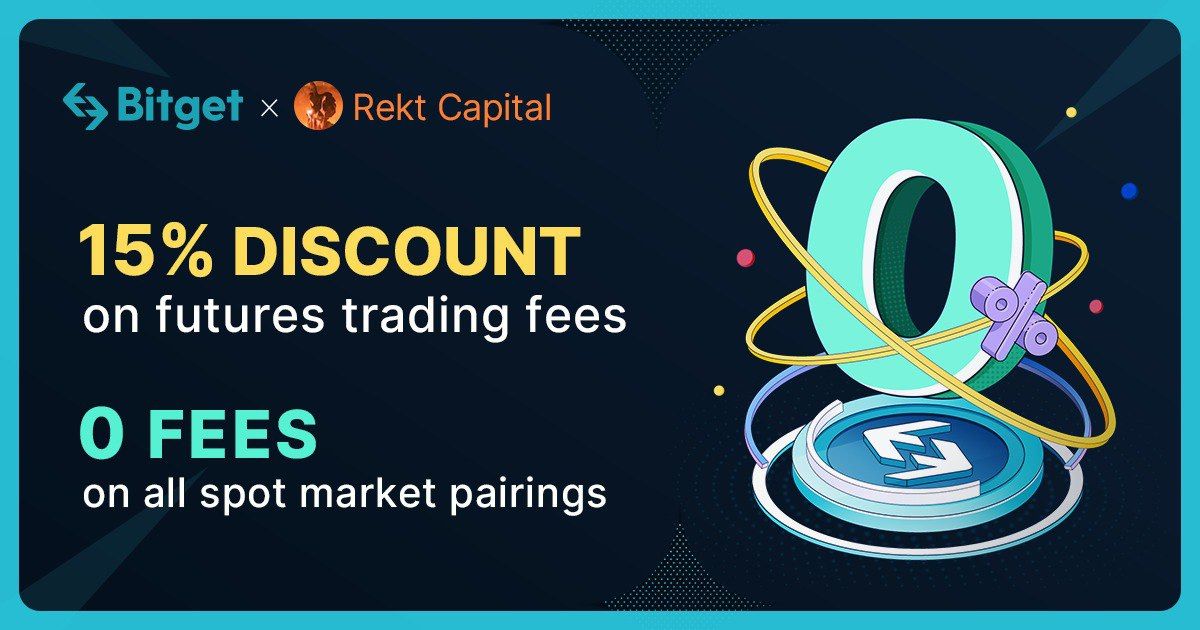 I'm excited to announce my partnership with Bitget crypto exchange! 🔥
Bitget is the world's largest crypto copy trading platform, official partner of Juventus Football Club and top 5 crypto derivatives exchange in volume as listed on CoinMarketCap!
To celebrate, Bitget has been very kind to arrange another special promo for valued readers of the Rekt Capital Newsletter.
Sign up using my link to Bitget and you will get:
• Up to $8000 sign up bonus 🔥
• 15% discount on ALL futures trading fees 🔥
• 0 fees on ALL spot market pairs 🔥
Sign up to Bitget using my link and make the most of this special promo:
---
In today's Altcoin newsletter, I cover 8 different Altcoins, specifically:
Chiliz (CHZ/USDT)
Binance Coin (BNB/USDT)
Avalanche (AVAX/USDT)
Thorchain (RUNE/USDT)
Cosmos (ATOM/BTC)
Tezos (XTZ/BTC)
Basic Attention Token (BAT/USD)
Ripple (XRP/BTC)
Let's dive in.
---
Chiliz - CHZ/USDT
Let's preface the analysis of CHZ with an analysis of ETC from a few week's back, due to striking similarities in the price action which will soon become apparent: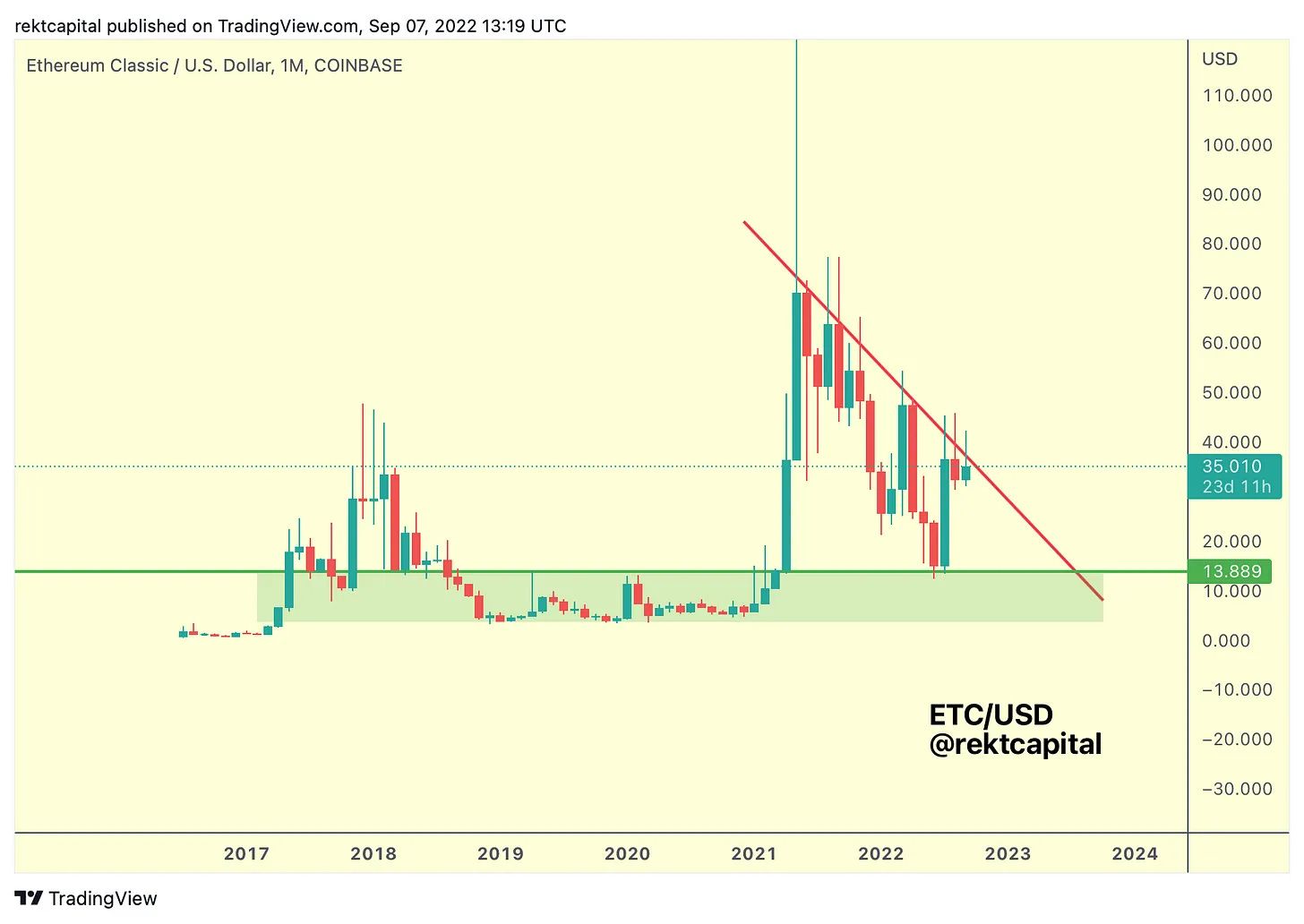 After a tremendous rally, ETC reached a macro downtrending resistance.
Below are my thoughts on ETC at that stage in the move:

Here is an update to ETC since then: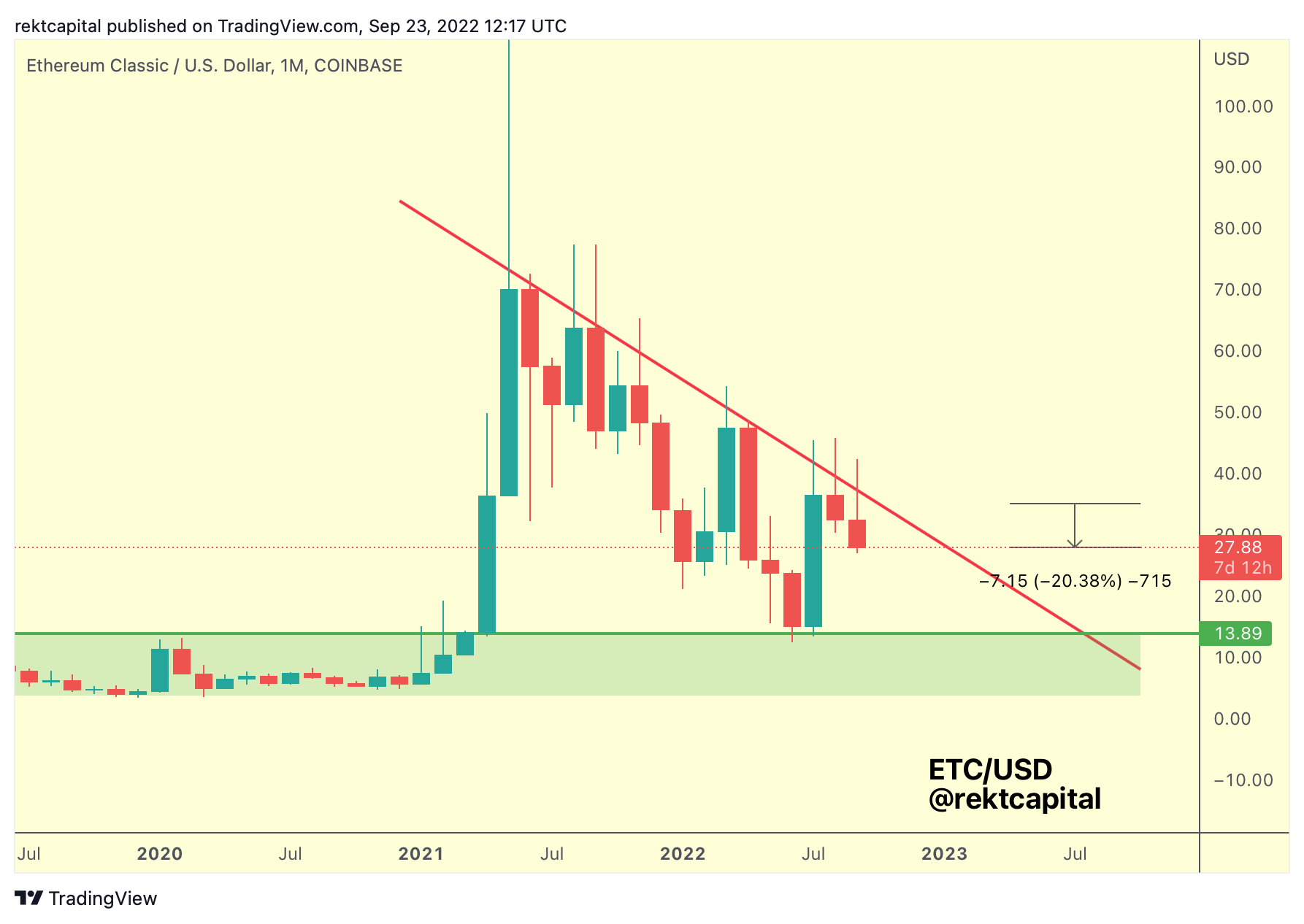 ETC indeed rejected from the Macro Downtrend and is now down -20% since then.
Now here's my TA on CHZ: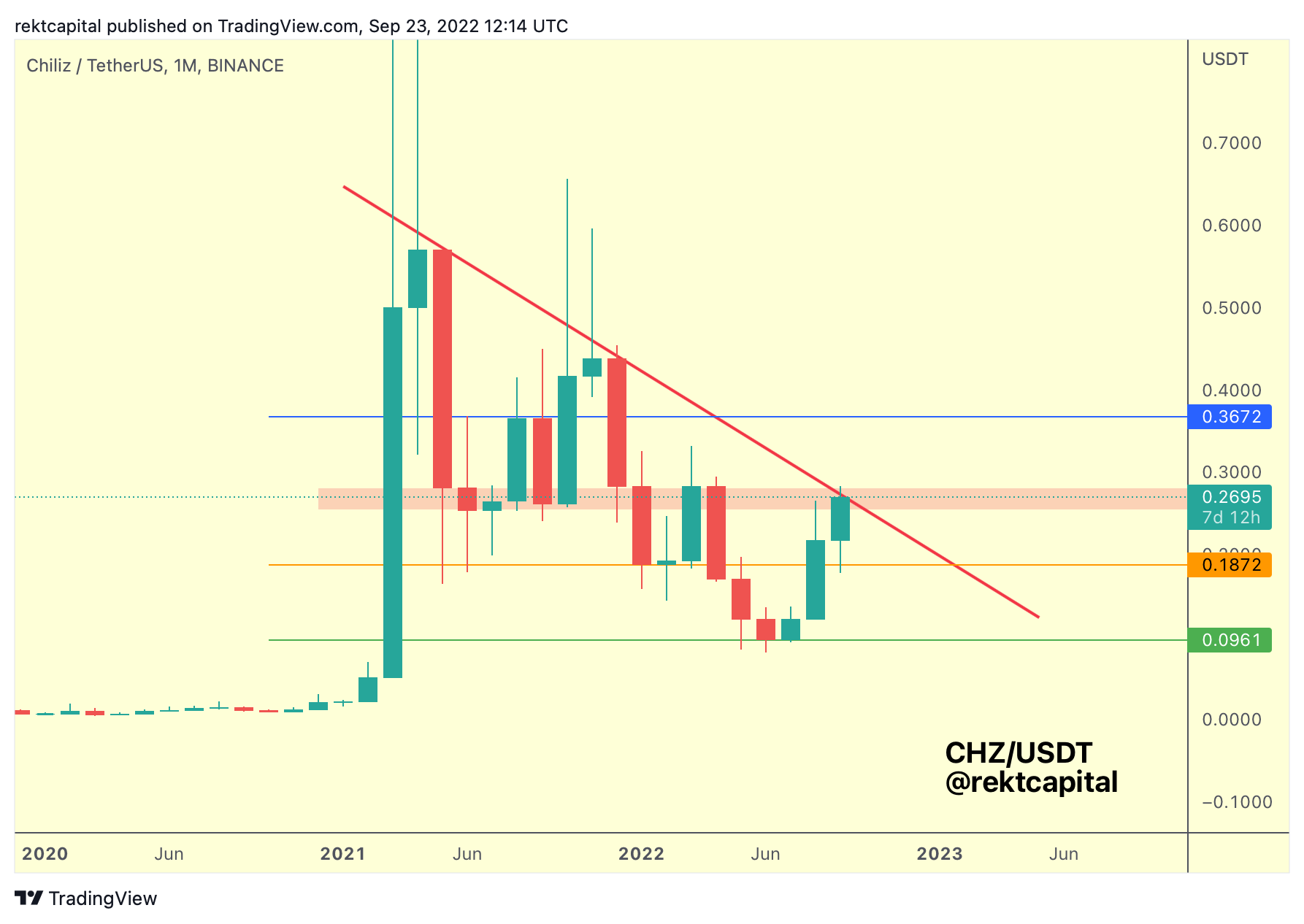 After a tremendous rally, CHZ reached a macro downtrending resistance.
Upside wicking beyond the resistance is possible, much like ETC enjoyed, but generally the upside may very well be limited for CHZ beyond this point for much of the same reasons as it was for ETC.
Reject here and CHZ may need to dip into orange for another retest attempt. Lose orange as support and CHZ will drop into the green-orange range to find support somewhere in there.
Of course, break the macro downtrend and a new macro uptrend will begin, with CHZ likely to revisit the blue resistance above.
However, much like ETC, CHZ could easily suffer the same fate of rejection in an effort to find support at lower levels first.
Binance Coin - BNB/USDT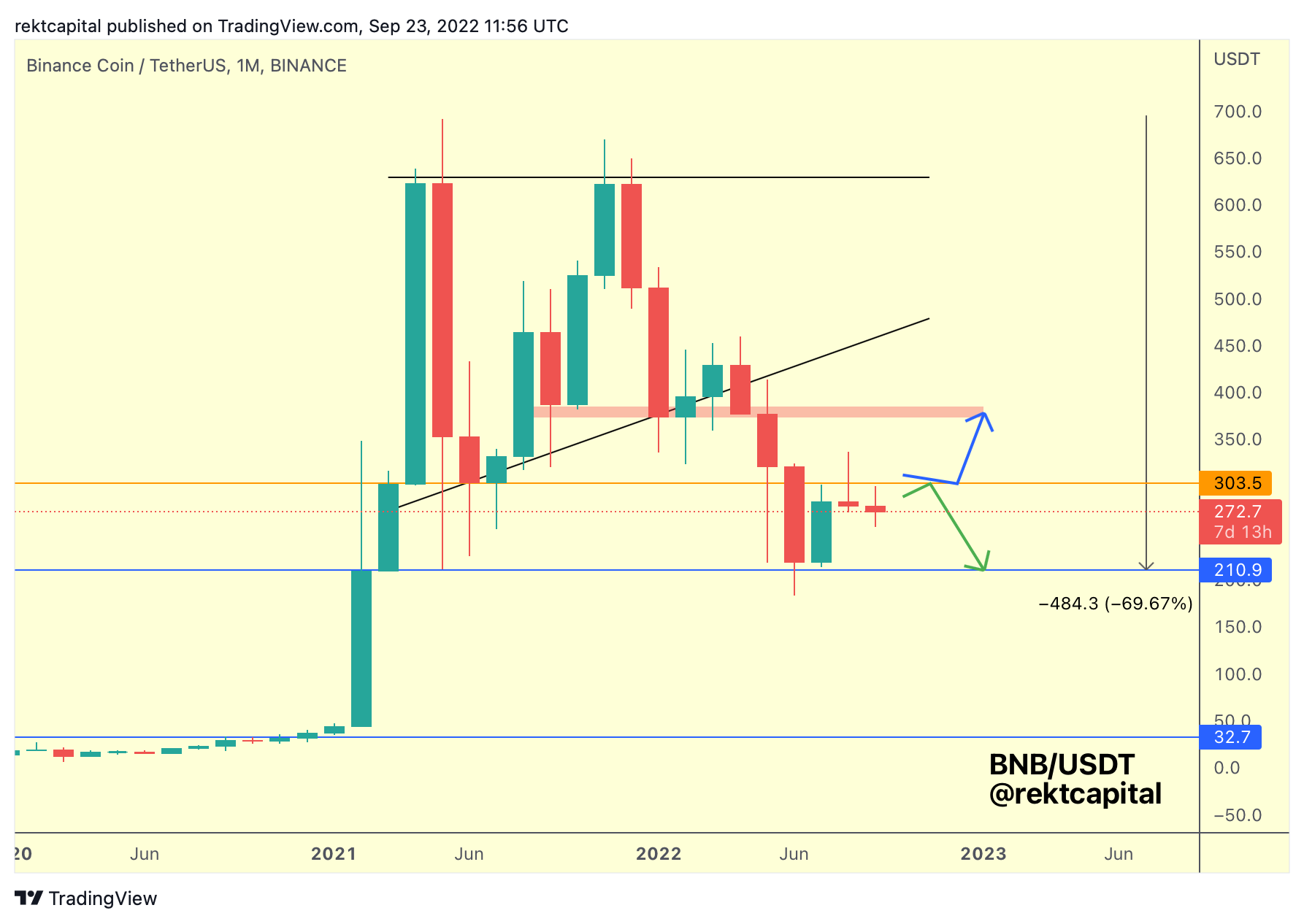 Very simply, BNB is at orange resistance.
And until it is able to flip it into support, orange resistance will continue to weigh down on price and reject it.
And so as a result, BNB will be more primed for a bearish bias where price could follow the green path.
For the past three months now, BNB has hovered just below the orange resistance, sometimes even upside wicking beyond it, but ultimately failing to Monthly Close above it and establish support at orange.
In fact, this current September Monthly Candle is forming a new Lower High relative to the upside wicking high of last August, which contributes to the weighing down on price.
This post is for paying subscribers only
Already have an account? Sign in.