Ethereum After The Merge
A Detailed Analysis on ETH/USD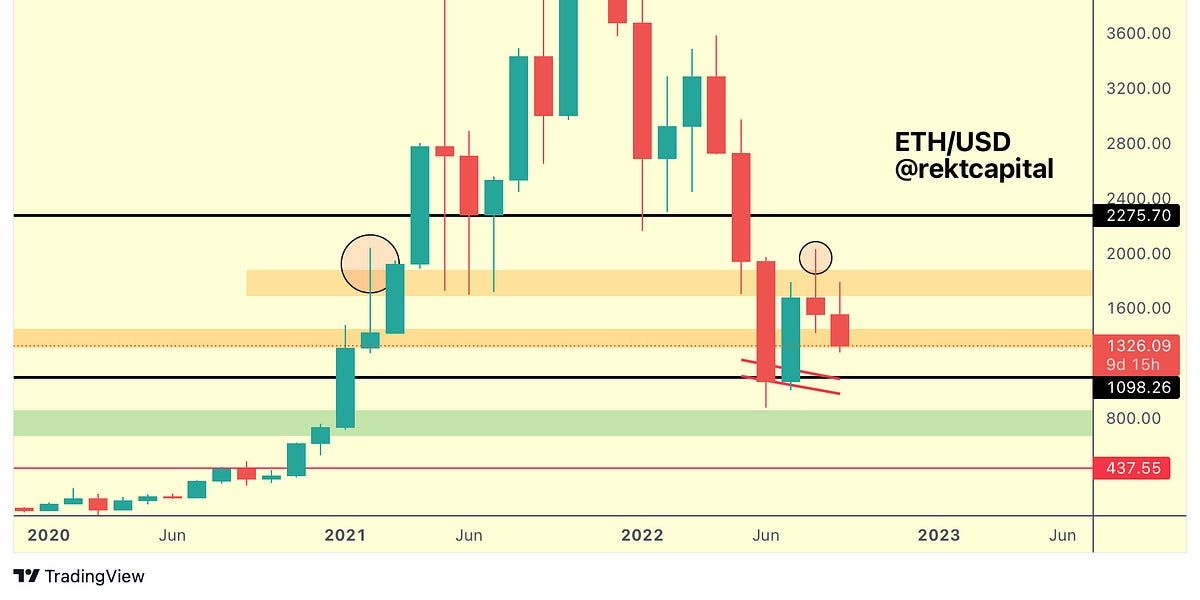 Welcome to the Rekt Capital Newsletter!
In today's newsletter, I'll share a detailed review of Ethereum's price action after the Merge and what we need to focus on going forward.
If you like the newsletter, it would mean a lot if you spread the word and tell your friends about it:
---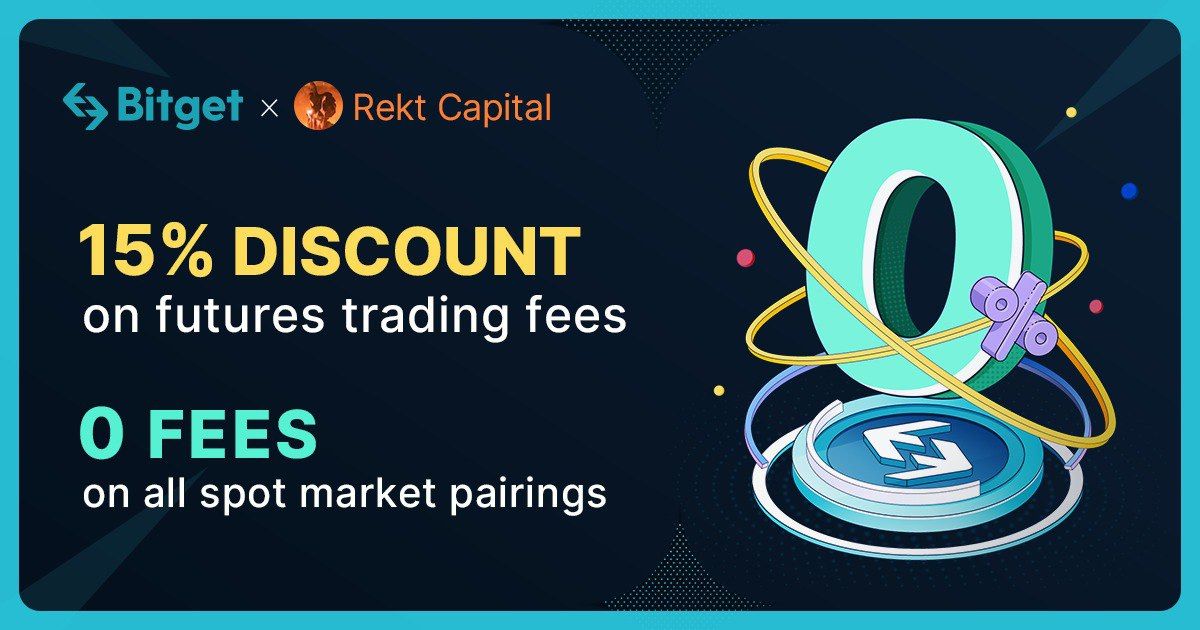 I'm excited to announce my partnership with Bitget crypto exchange! 🔥
Bitget is the world's largest crypto copy trading platform, official partner of Juventus Football Club and top 5 crypto derivatives exchange in volume as listed on CoinMarketCap!
To celebrate, Bitget has been very kind to arrange another special promo for valued readers of the Rekt Capital Newsletter.
Sign up using my link to Bitget and you will get:
• Up to $8000 sign up bonus 🔥
• 15% discount on ALL futures trading fees 🔥
• 0 fees on ALL spot market pairs 🔥
Sign up to Bitget using my link and make the most of this special promo:
---
Ethereum - The Weekly View
Let's preface today's analysis with last week's RSI prediction: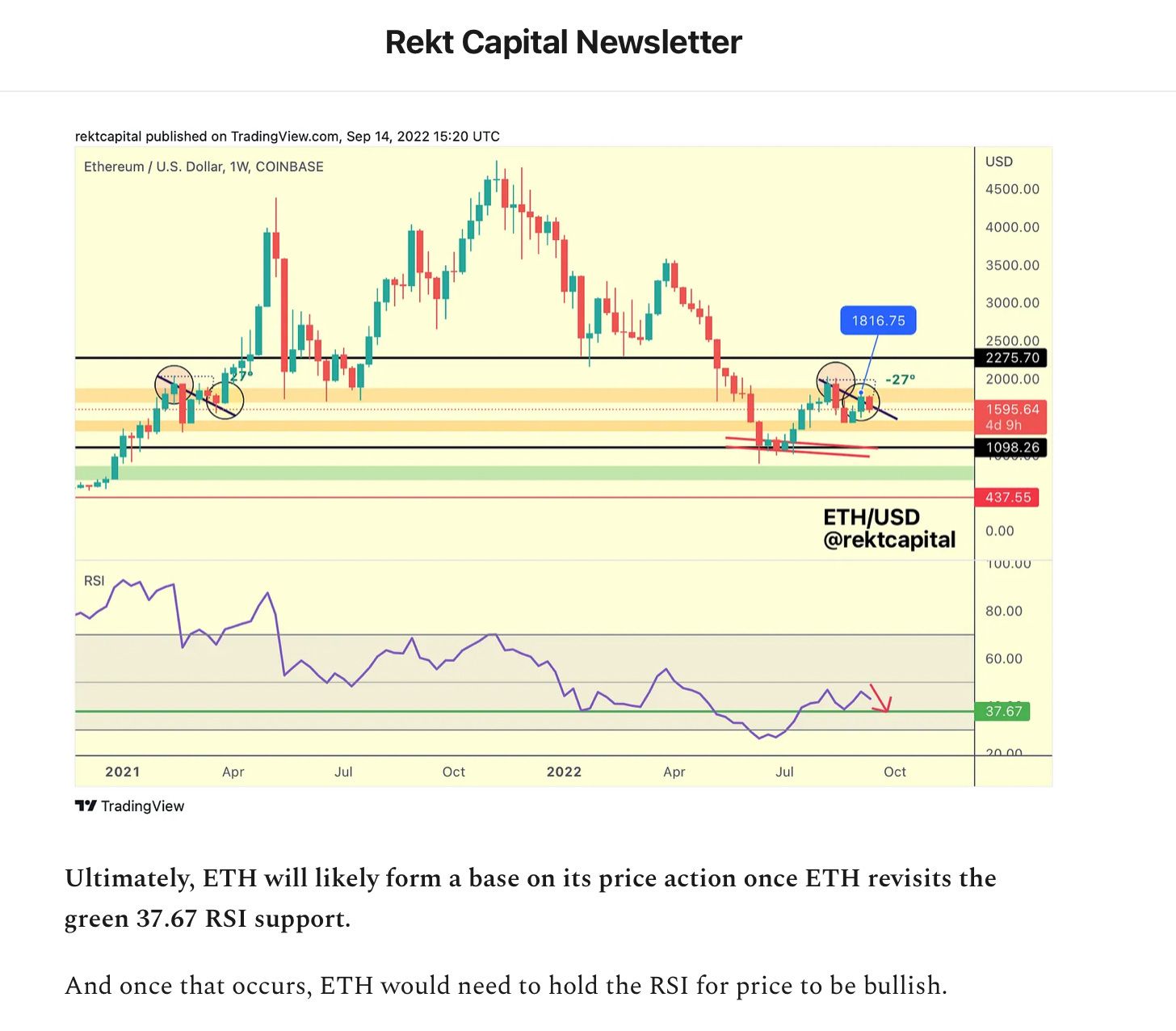 Here's an update today: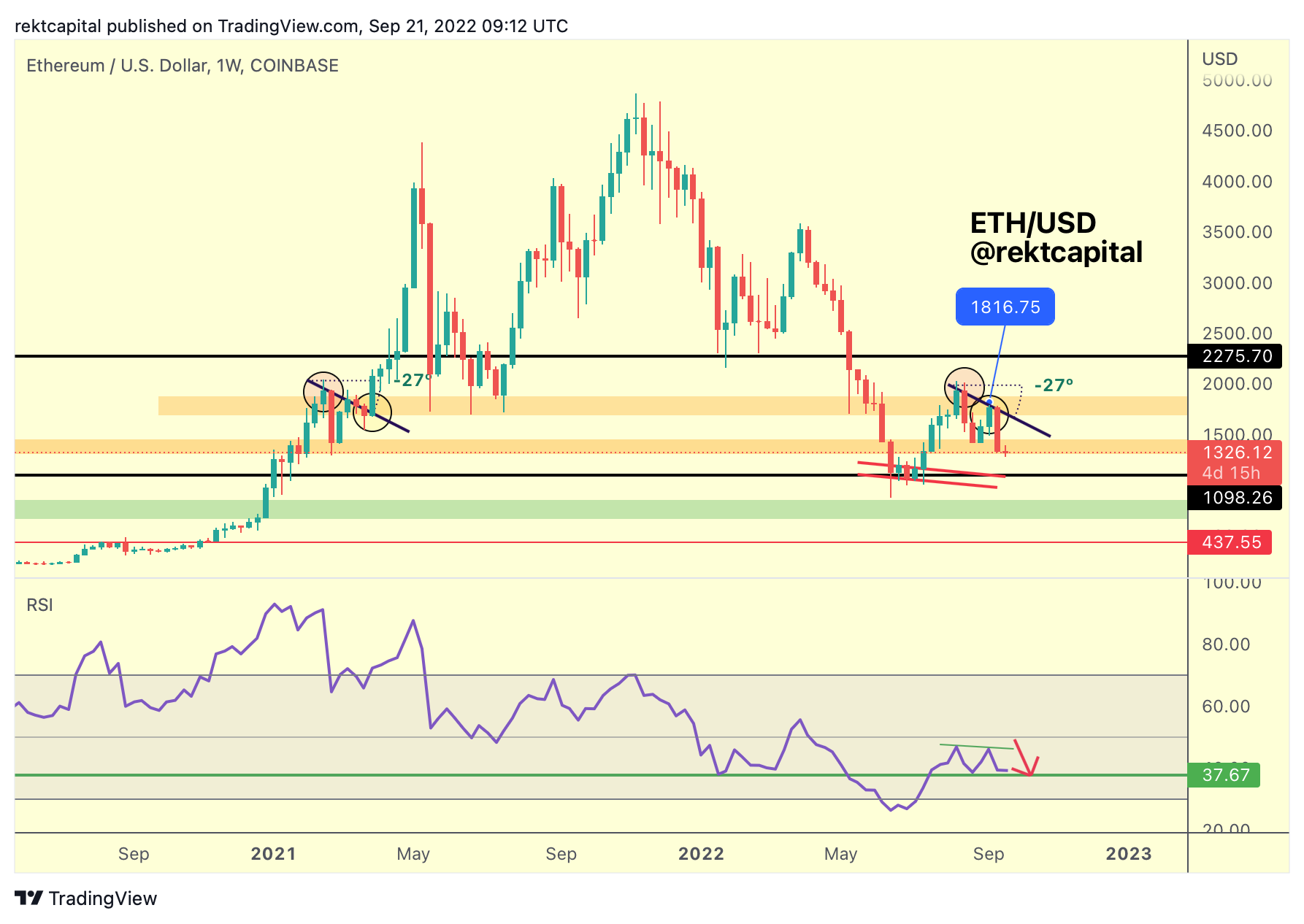 ETH dropped in price as the RSI dropped towards the green 37.67 level, in line with the analysis from a week ago.
And this past Monday we discussed the Weekly RSI in conjunction with ETH being at key support at the lower orange area.
And that the RSI may need to dip into the green 37.67 RSI support to check if:
a) this support will breakdown to validate the Double Top on the RSI or
b) if the RSI will actually rebound, to invalidate the Double Top, but instead enable a relief rally to reach the green diagonal trendline resistance forming a third rejection in the series of Lower Highs on the RSI to further develop the Descending Triangle on the RSI.
If price holds this current orange support area, then RSI may even be able to form a Higher Low relative to the green 37.67 support, in which case the RSI will get closer to invalidating the Double Top idea and a relief rally of some sort would be on the horizon.
Up next:
We'll look at the Monthly timeframe and analyse it in much detail.
On top of that, we'll look at two additional technical elements that are contributing to a more bearish outlook on ETH/USD.
This post is for paying subscribers only
Already have an account? Sign in.