Altcoin Newsletter #73
My exclusive commentary on 8 Altcoins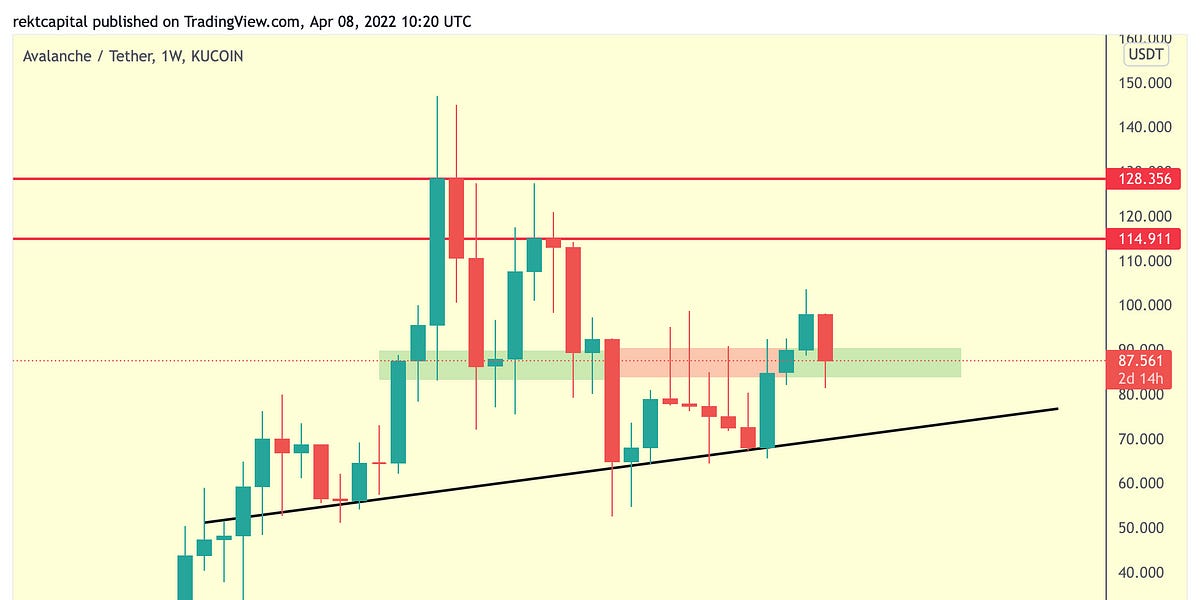 Welcome to the Rekt Capital newsletter, a resource for people who want to better navigate the crypto markets with the help of cutting-edge crypto research and unbiased market analysis.
Every Friday, I host an Altcoin TA session where I share my exclusive commentary on the price action of a wide variety of coins.
I share charts on 8 coins today.
---
In today's Altcoin newsletter, I cover 8 different Altcoins, specifically:
Hedera Hashgraph (HBAR/USDT)
Avalanche (AVAX/USDT)
FTX Token (FTT/USDT)
Binance Coin (BNB/BTC)
Orion Protocol (ORN/USDT)
Dusk Network (DUSK/USDT)
Power Ledger (POWR/USD)
OMG Network (OMG/USD)
---
Hedera Hashgraph - HBAR/USDT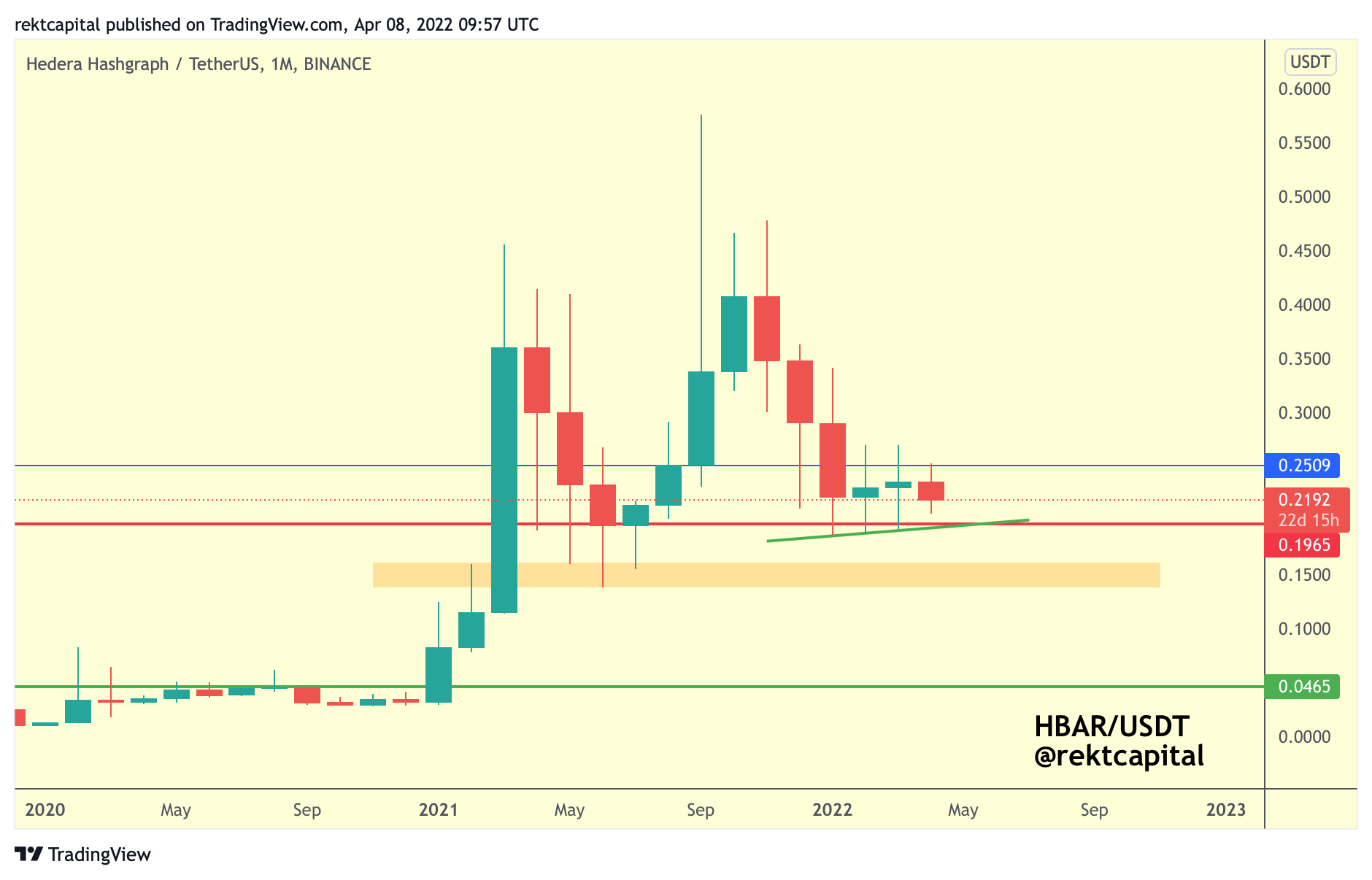 The blue $0.25 resistance continues to hamper the evolution of a new uptrend, price still consolidating inside the $0.19-$0.25 range (red-blue).
That said, this consolidation is occurring at a Higher Low (green).
Of course, HBAR can tag the red Range Low which is confluent with this green Higher Low support; doing so at yet a new Higher Low would be a good sign for developing bullish momentum.
Until blue is broken to the upside for a new macro uptrend, HBAR will continue to consolidate here. However, lose the current support region and HBAR would drop into the orange demand area.
Avalanche - AVAX/USDT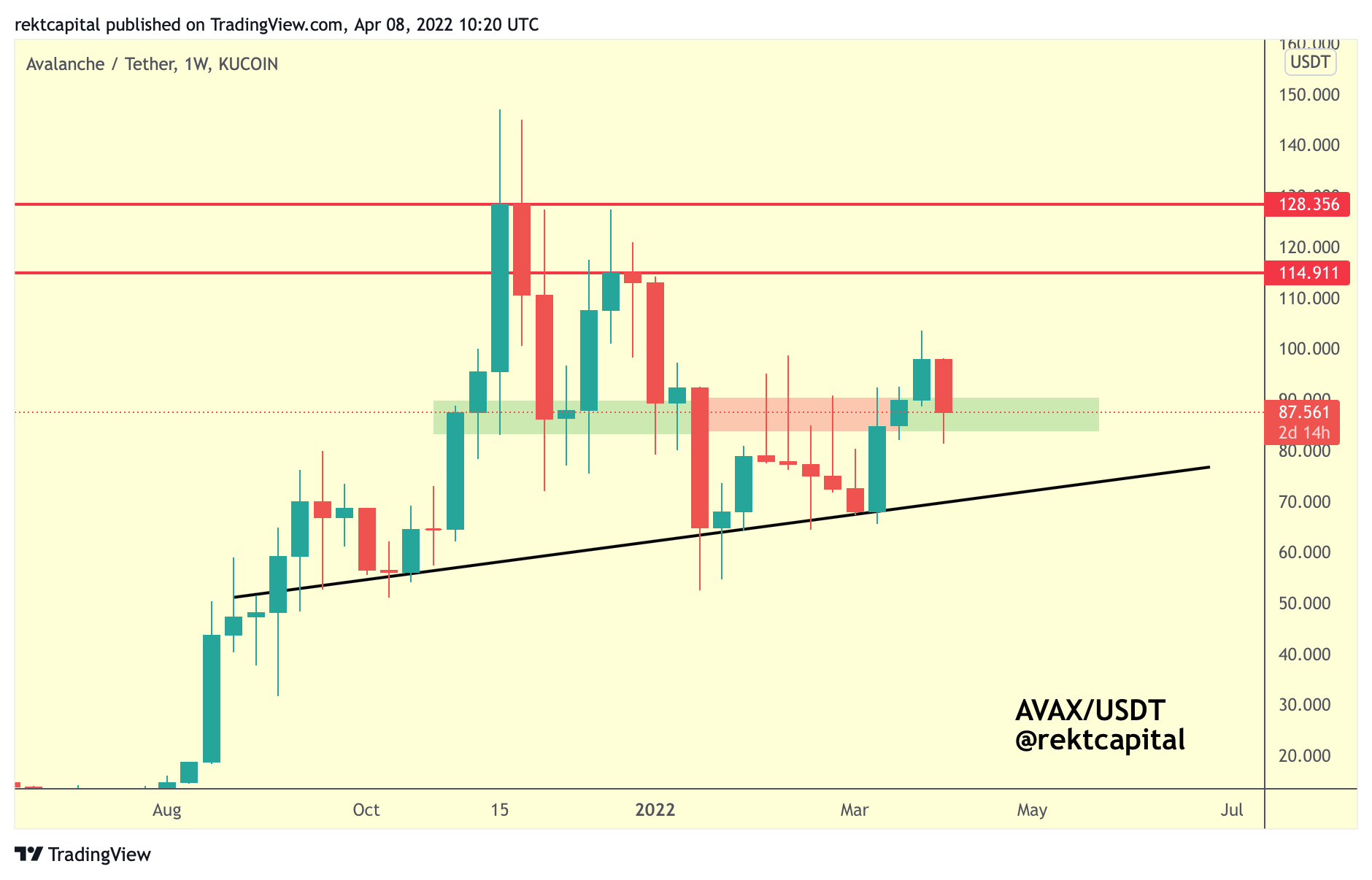 The red boxed $86 resistance area used to reject price for much of early 2022.
But now, AVAX is in the process of turning this same area into new support.
Retest is in progress.
Successful retest here and AVAX will attempt a move towards the red $114 level.
Because after all, AVAX is trying to establish itself inside the $86-$114 via this current retest.
FTX Token - FTT/USDT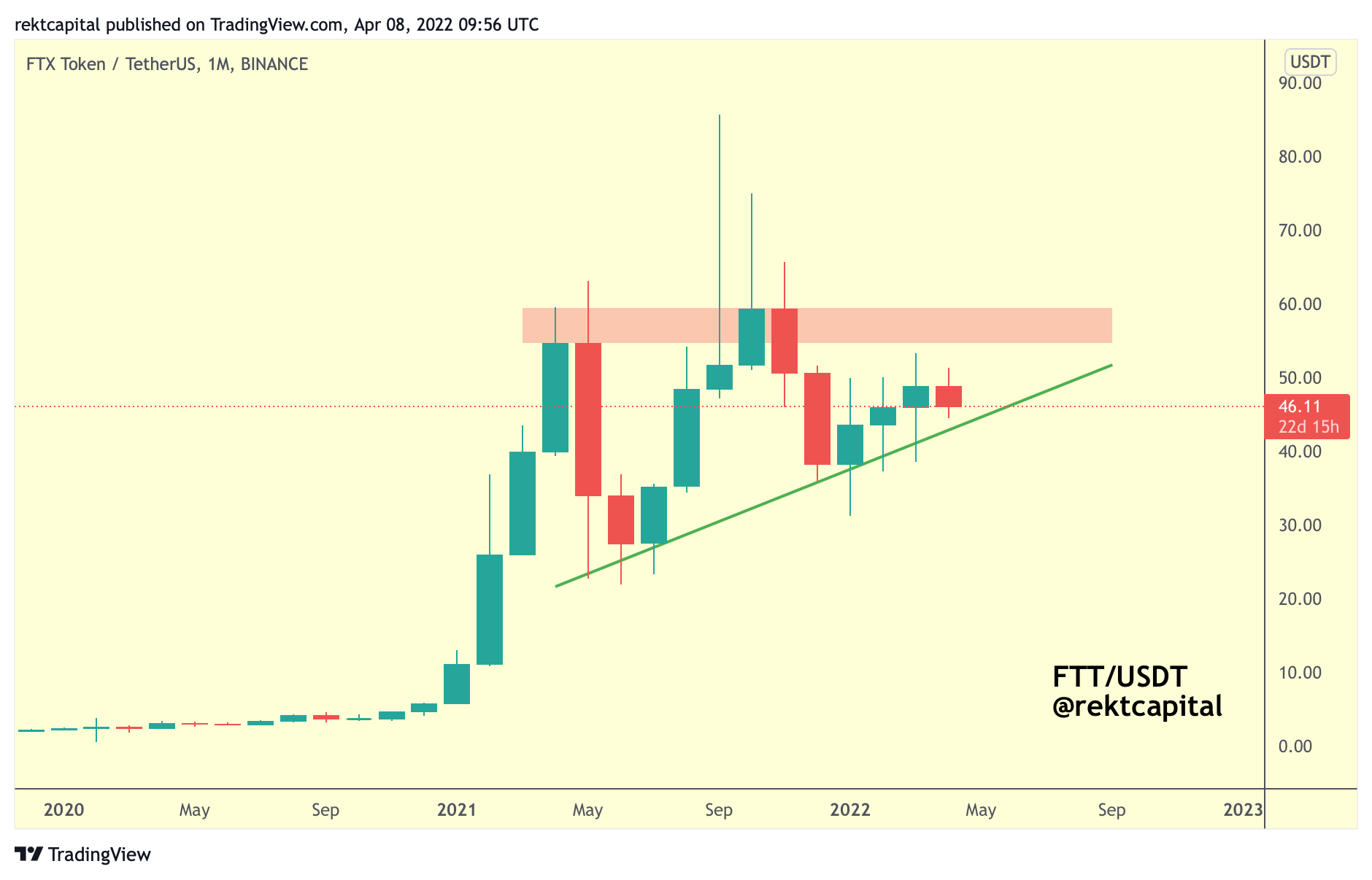 FTT resembles the Monthly Ascending Triangle that we can see on Bitcoin.
Red resistance is the validation point of the triangle, with a green Higher Low being the supporting base.
FTT tends to wick into and/or below the Higher Low so that's always going to be a possibility, however generally as long as BTC continues to maintain its market structure - so will FTT.
Generally, FTT should be able to revisit the red resistance for a macro breakout attempt over time.
This post is for paying subscribers only
Already have an account? Sign in.