The Bitcoin Bull Market Resumes
Welcome to the second part of the Bitcoin Bull Run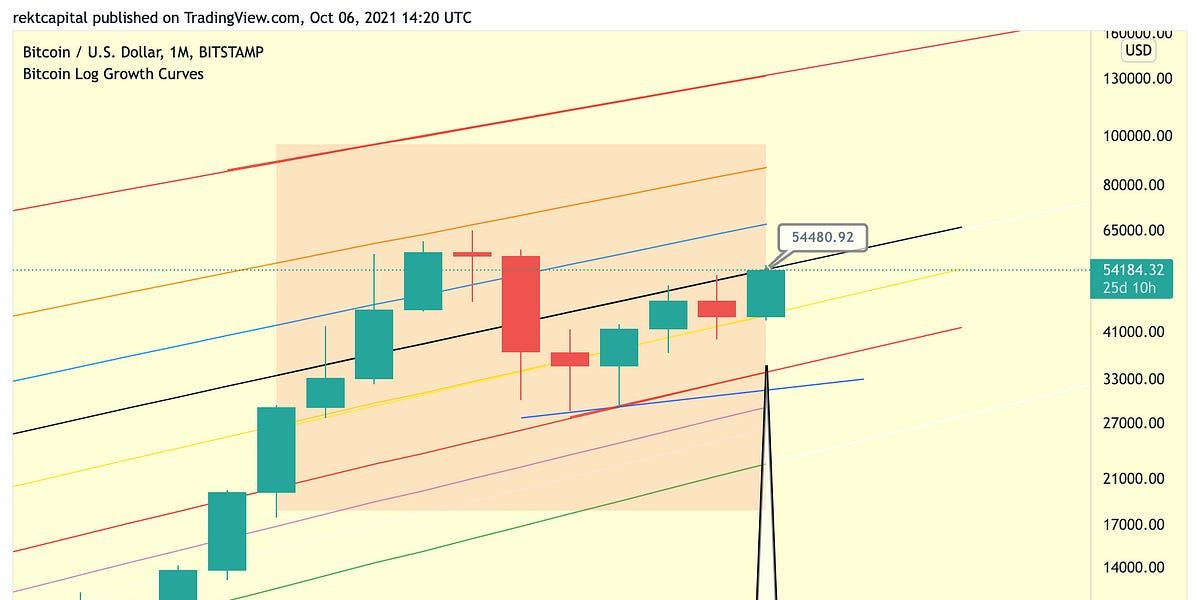 Welcome to the Rekt Capital newsletter, a resource for investors who want to better navigate the crypto markets with the help of cutting-edge crypto research and unbiased market analysis.
This Friday, I'll chart your Altcoin picks in a private TA session and will cover approximately 10 Altcoins. So if you'd like to have an Altcoin charted, feel free to share max. two TA requests each in the comments below.
I'll chart the Altcoins that get mentioned and 'Liked' the most. Let's dive straight into today's market analysis.
---
Bitcoin Has Reached The 0.5 Fib Resistance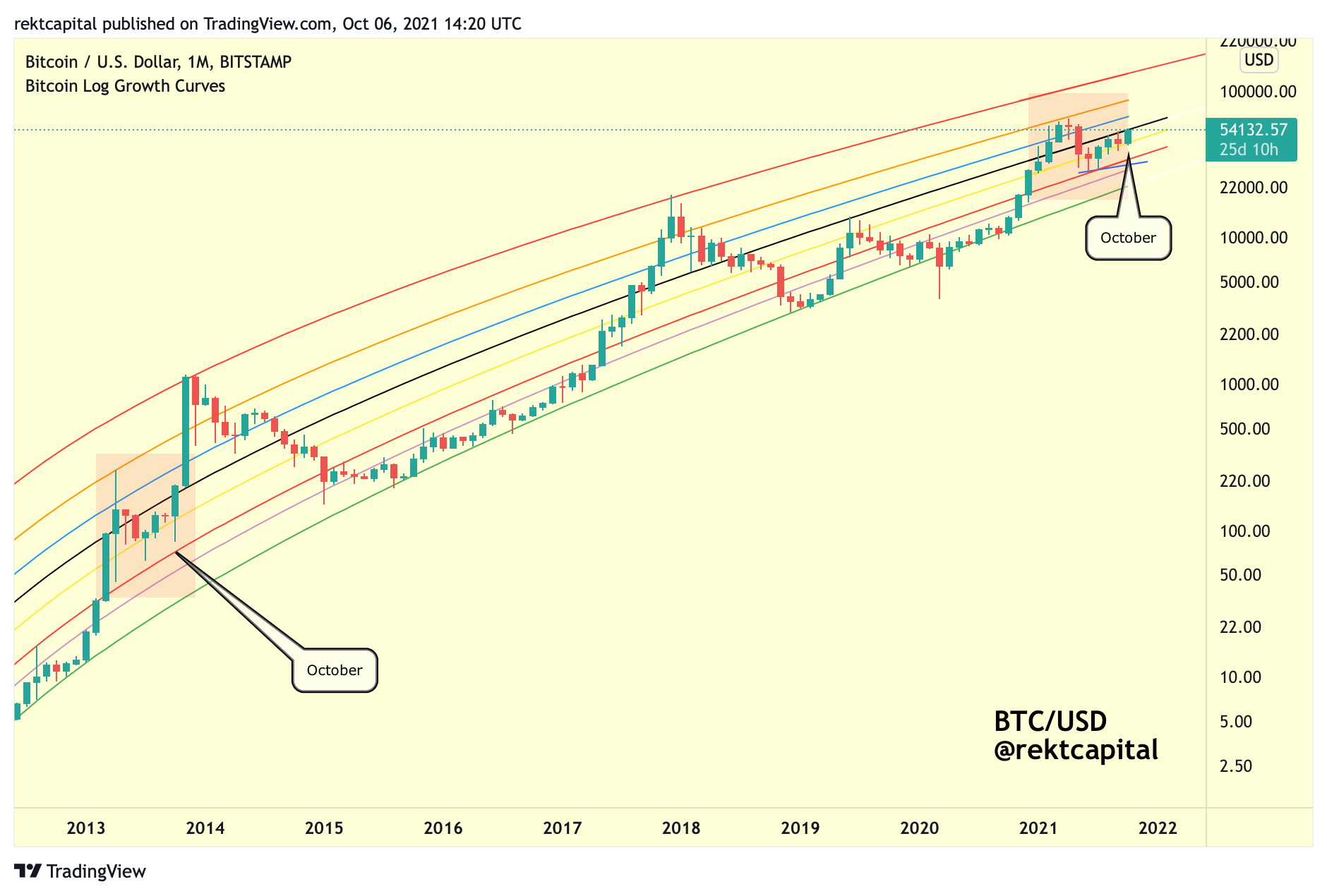 It's phenomenal to see Bitcoin repeating the 2013 Mid-Cycle recovery so closely.
History is truly repeating itself.
And also - history is in the making, as Bitcoin is gearing itself up to take off into the second part of the market cycle.
Right now, Bitcoin has reached the black 0.5 Fib Curve resistance: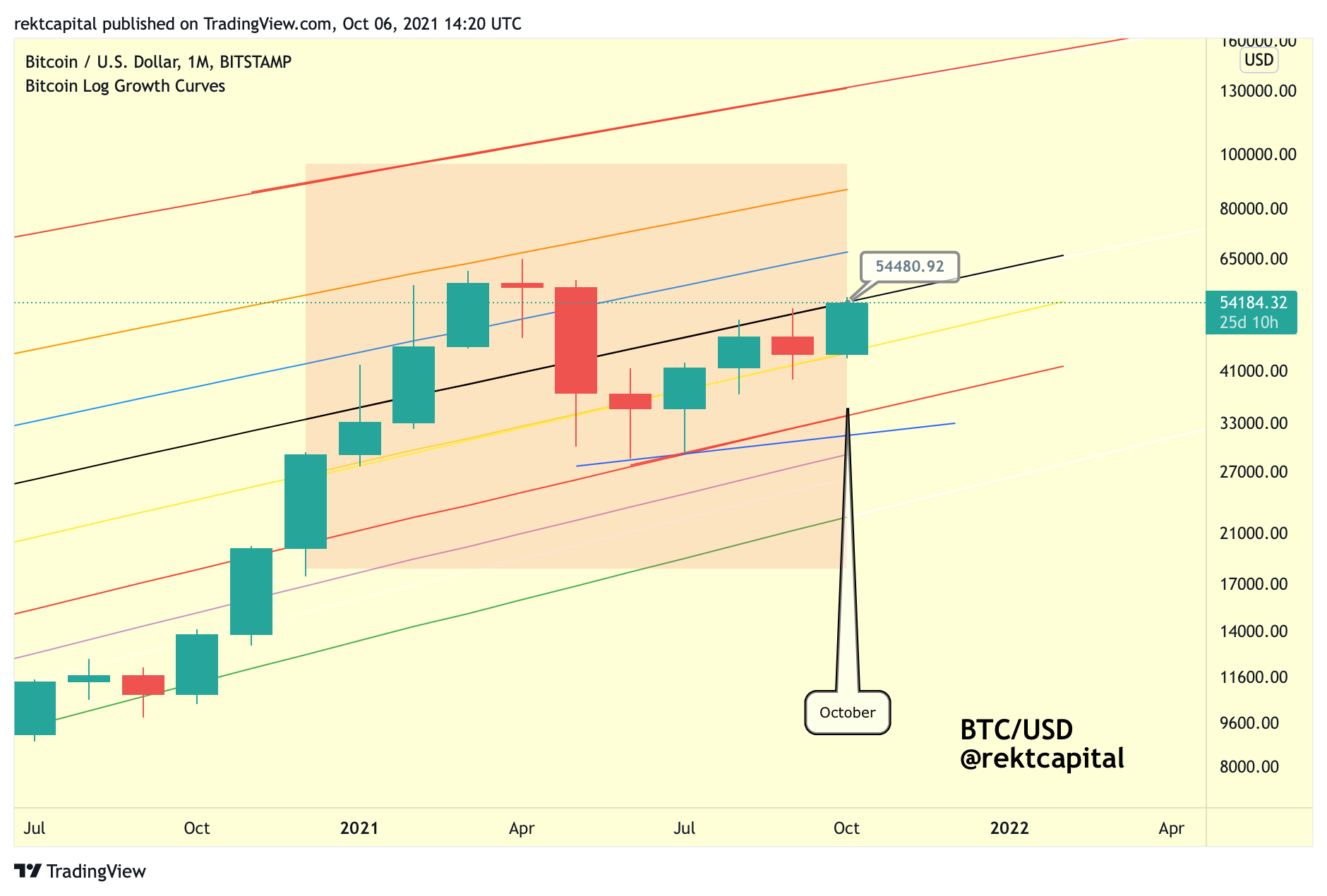 The Fib Curve represents a price point of ~$54000.
And this is the level Bitcoin needs to break convincingly beyond this October to confirm the second part of the cycle.
But why is this 0.5 Fib Curve so important?
Because it represents the mid-point of this overall Bitcoin log Growth Curve Channel.
Essentially, it is the point that highlights a middle point of the cycle for BTC (i.e. mid-cycle).
And for Bitcoin to progress beyond the mid-cycle, it needs to break this 0.5 Fib Curve resistance.
So let's talk about what needs to be done going forward.
But first, let's look at previous cycles to set the stage to understand some of the recurring technical events that need to be replicated over the coming weeks and months.
This post is for paying subscribers only
Already have an account? Sign in.