Altcoin Market Update
Features analysis on 6 Altcoins: LINK WOO XLM UNI SOL OCEAN
This Friday, I'll chart your Altcoin picks in an exclusive subscriber-only TA newsletter and will cover as many as I can.
So if you'd like to have an Altcoin charted, feel free to share max. two TA requests each in the comments below.
I'll chart the Altcoins that get mentioned and 'Liked' the most.
Click the buttom below to leave a comment with your TA request!
In today's edition of the Rekt Capital Newsletter, the following cryptocurrencies will be analysed and discussed:
Chainlink (LINK)
Woo Network (WOO)
Stellar (XLM)
UniSwap (UNI)
Solana (SOL)
Ocean Protocol (OCEAN)
Let's dive in.
---
Chainlink - LINK/USDT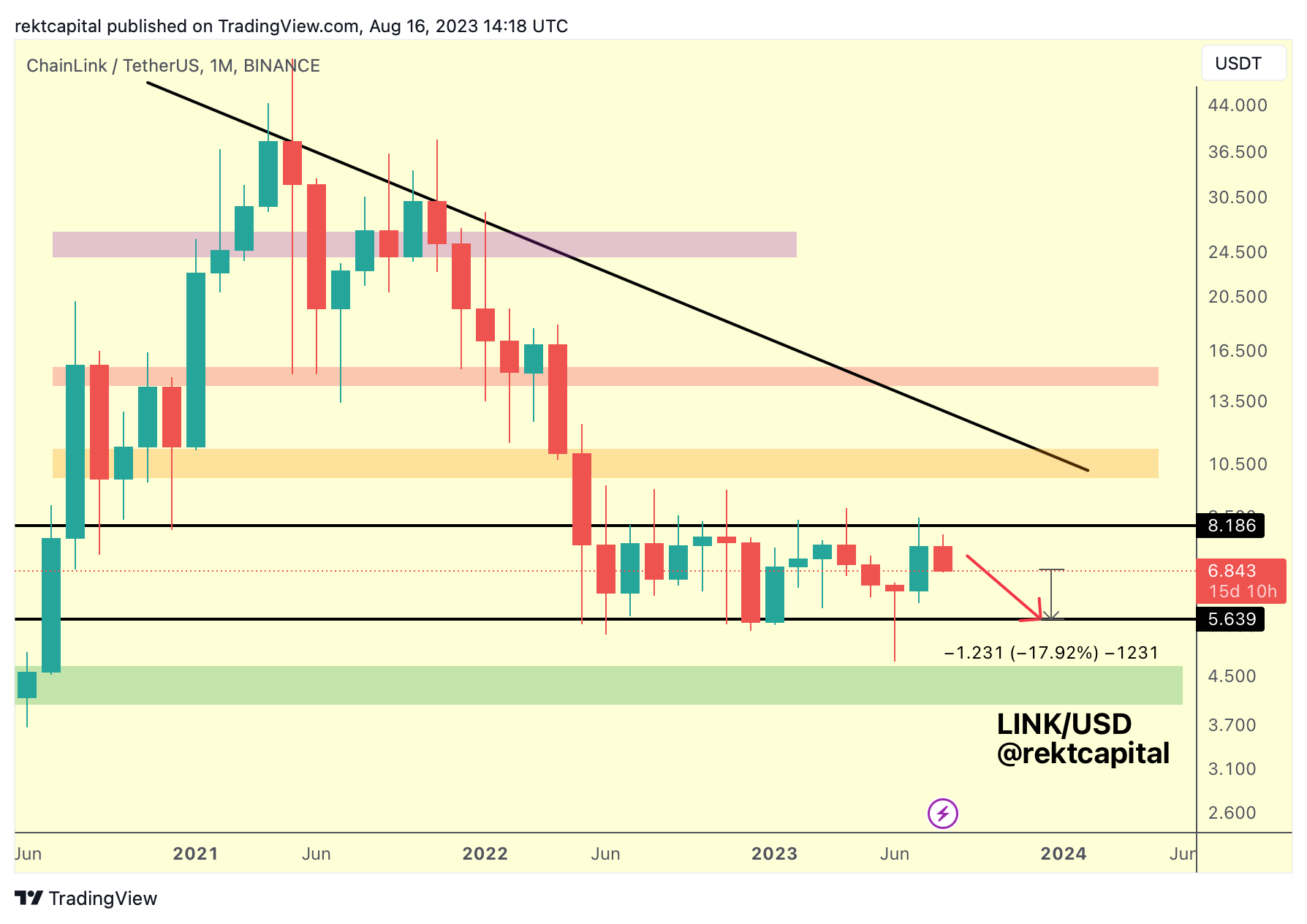 After rejecting from Range High resistnace last month, it was anticipated that LINK could drop into its Range Low support for a retest.
This would simply be part of normal price consolidation, normal range-bound behaviour.
Here is an update: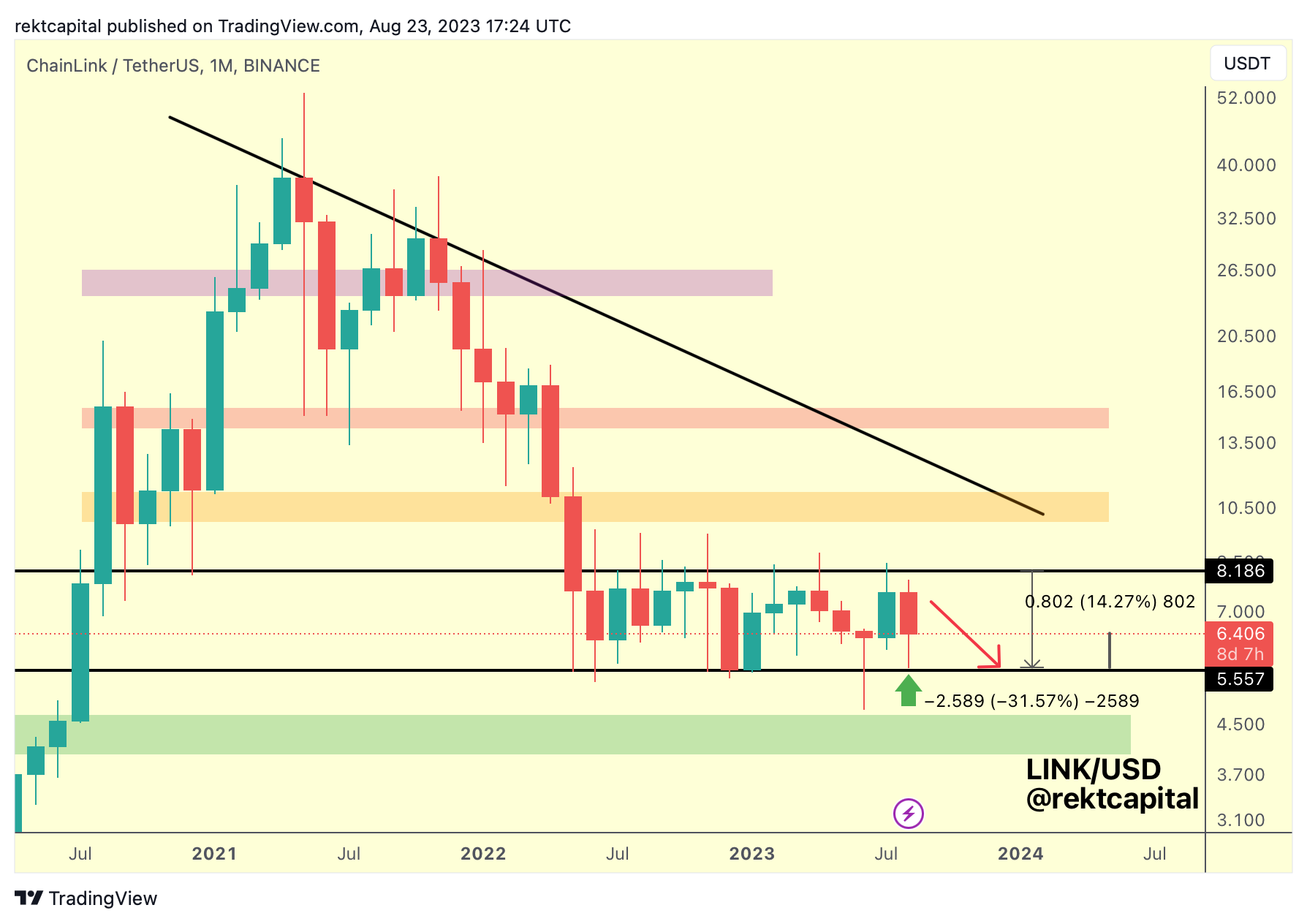 LINK dropped into the Range Low support for a picture-perfect rebound of +14%.
Since rejecting from the Range High resistance, LINK dropped -31% into the Range Low and has now rebounded +14%.
Technically, LINK should be able to revisit the Range High resistance over time, as part of its normal range-bound consolidatory behaviour.
Woo Network - WOO/USDT
Last week, we spoke about the triangular market structure and history possibly repeating in the form of a downside wick below the base of the pattern like so: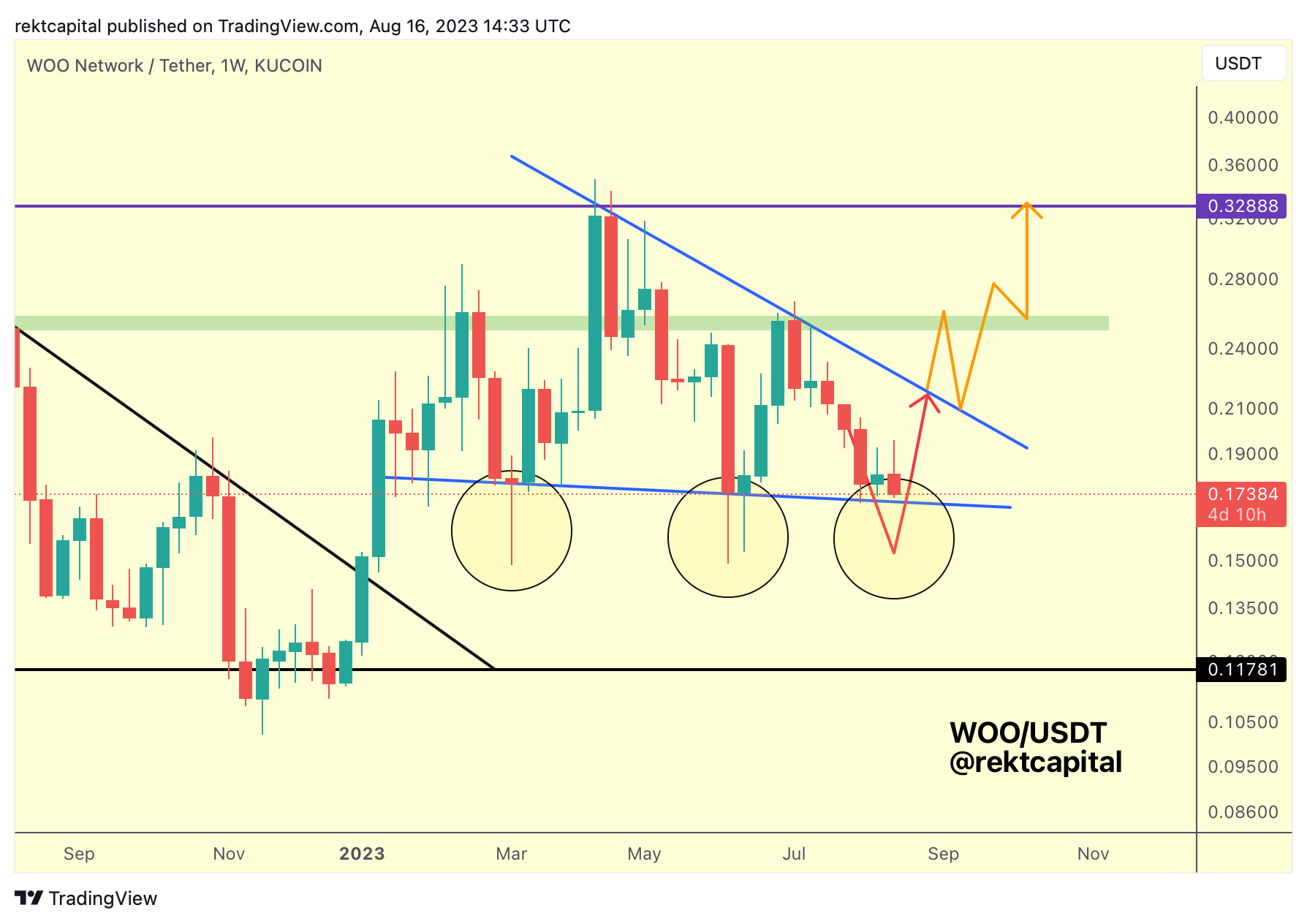 And here is an update: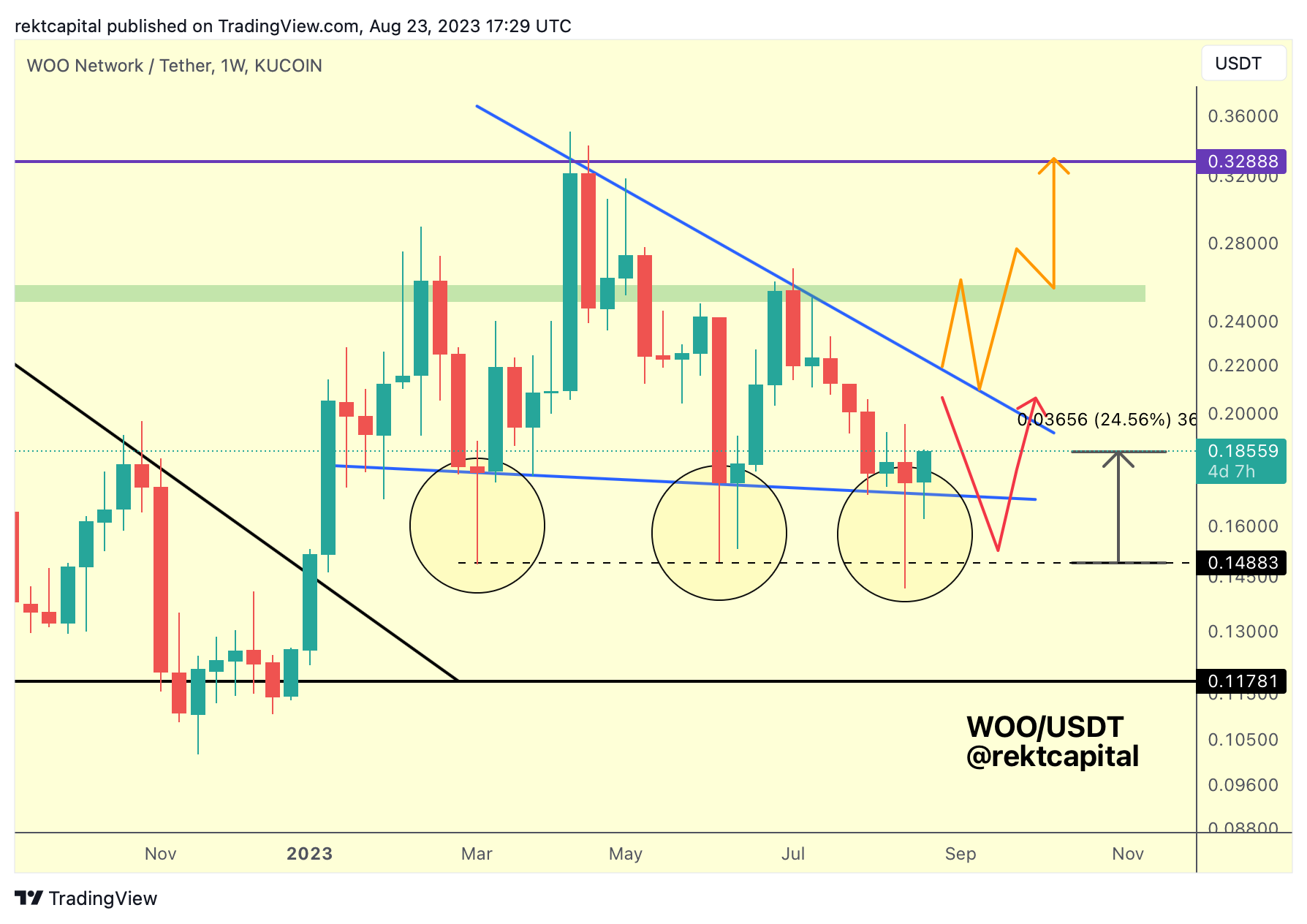 WOO downside wick considerably below the pattern, equalling the downside wicking lows of previous price reversals.
And since equalling those downside wicking lows, WOO has rallied +24% to the upside and is now comfortably situating itself within the lower region of its current market structure.
Right now, WOO's goal is to continued to exhibit price stability at these lows in the current market structure; last week WOO downside wicked considerably whereas this week WOO has already formed a Higher Low by retesting the bottom of the pattern successfully.
This is exactly what WOO needs to do to continue to reaffirm itself at the base of the structure and hammer out a firm support here so as to ascend with the goal of revisiting the Wedge Top for a breakout attempt over time.
Stellar - XLM/USDT
This post is for paying subscribers only
Already have an account? Sign in.