Bitcoin - Anticipating The Next Few Moves
In-depth volume analysis on Bitcoin to better understand its potential next few moves
Welcome to the Rekt Capital newsletter, a place for people who want to better navigate the crypto markets with the help of cutting-edge crypto research and unbiased market analysis.
Bitcoin Double Top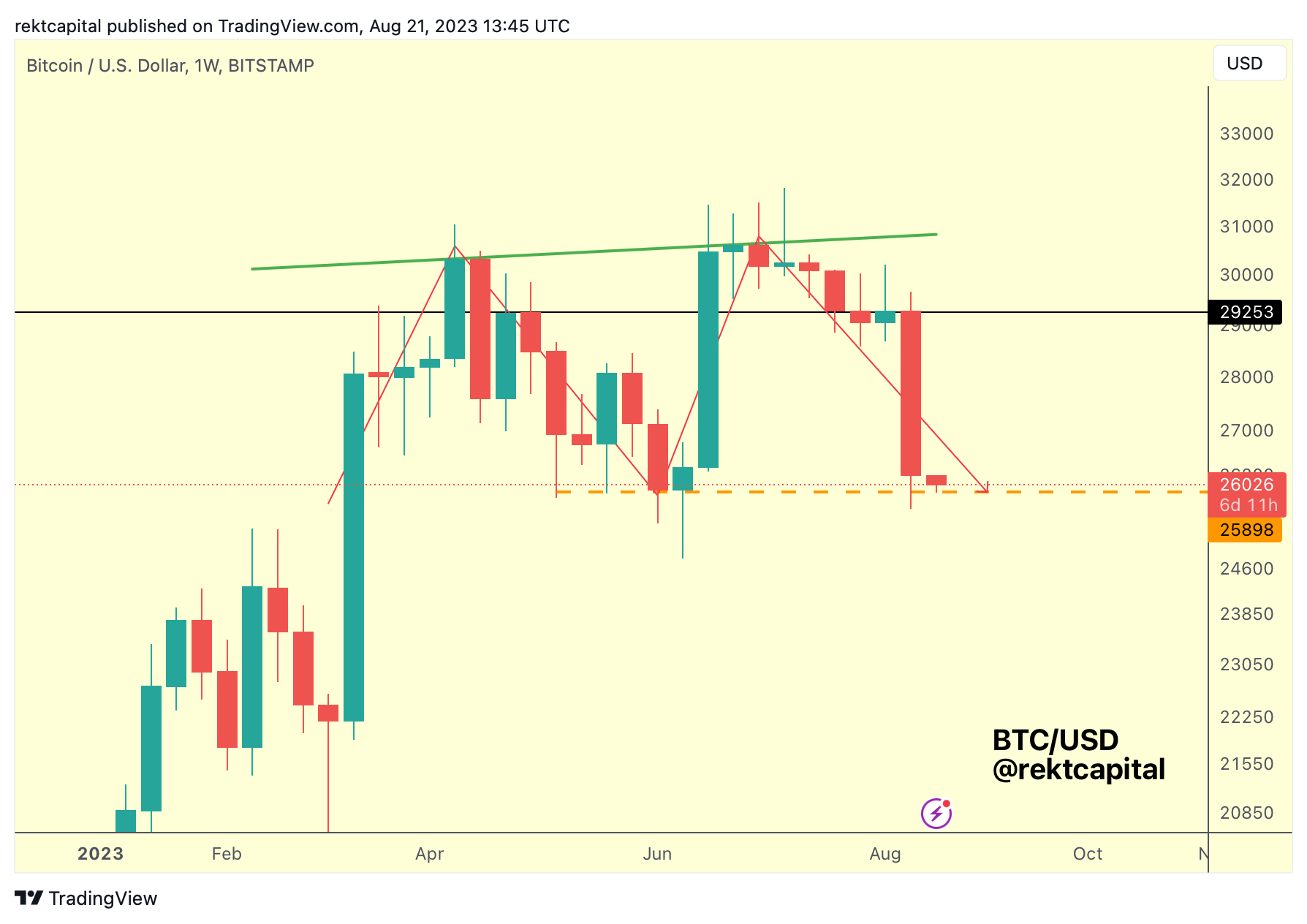 Bitcoin is forming a clear Double Top on the weekly timeframe.
However Bitcoin did not perform a Weekly Close below the $26,000 to kickstart the breakdown confirmation process as part of the validation of the Double Top.
Therefore technically the Double Top has not been validated and so additional downside continuation has not been confirmed.
Actually, price is trying to find support at $26,000 - the very base of the Double Top.
That being said, Bitcoin has performed a Weekly Close below key bullish momentum indicators instead: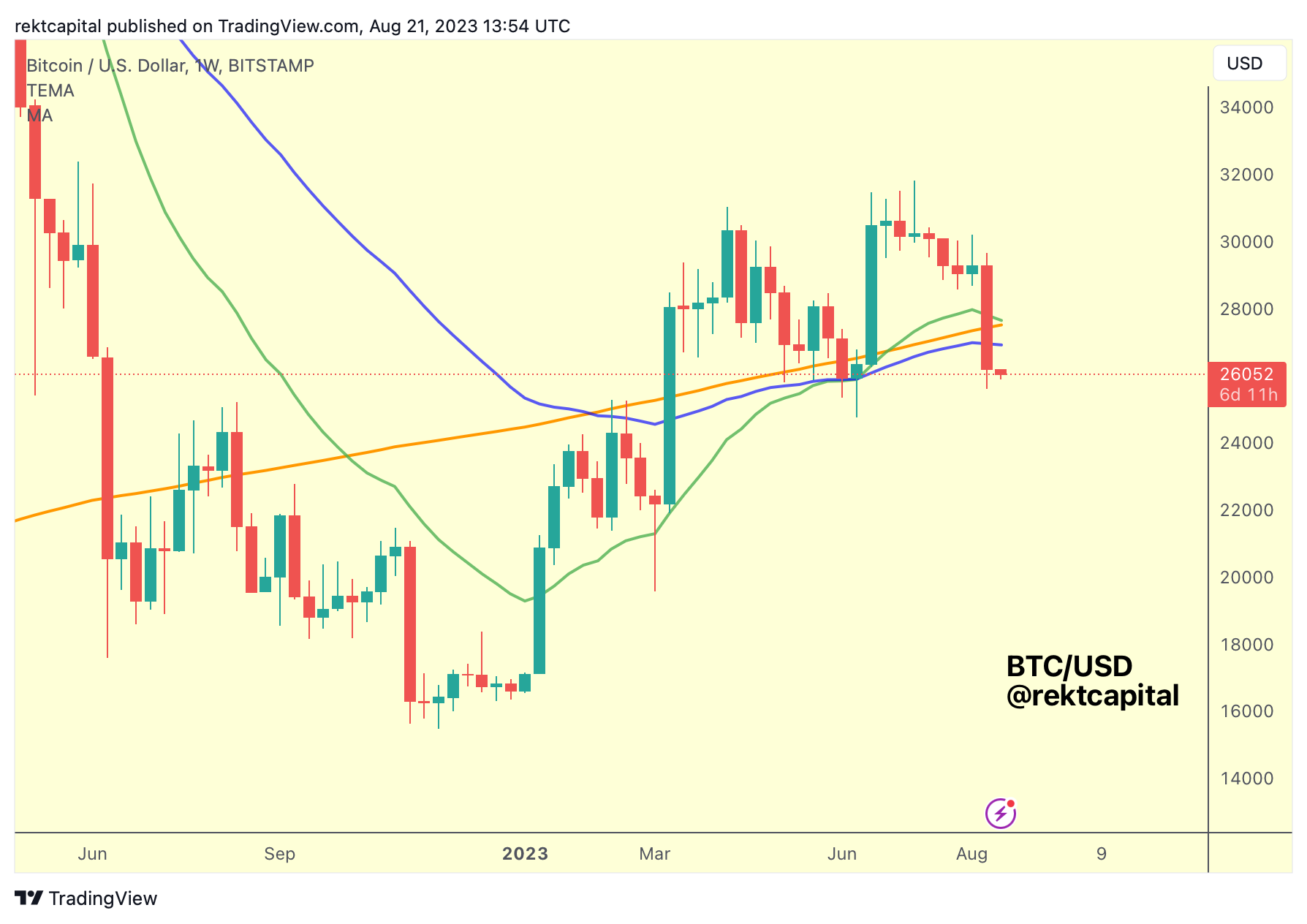 Bitcoin has Weekly Closed below the green 21-week EMA, blue 50-week EMA and orange 200-week MA and as a result the breakdown process from the moving averages has been started.
Therefore it's possible that if BTC continues to hold $26,000 as support then a rebound to the moving average area could occur to potentially turn these into new resistance: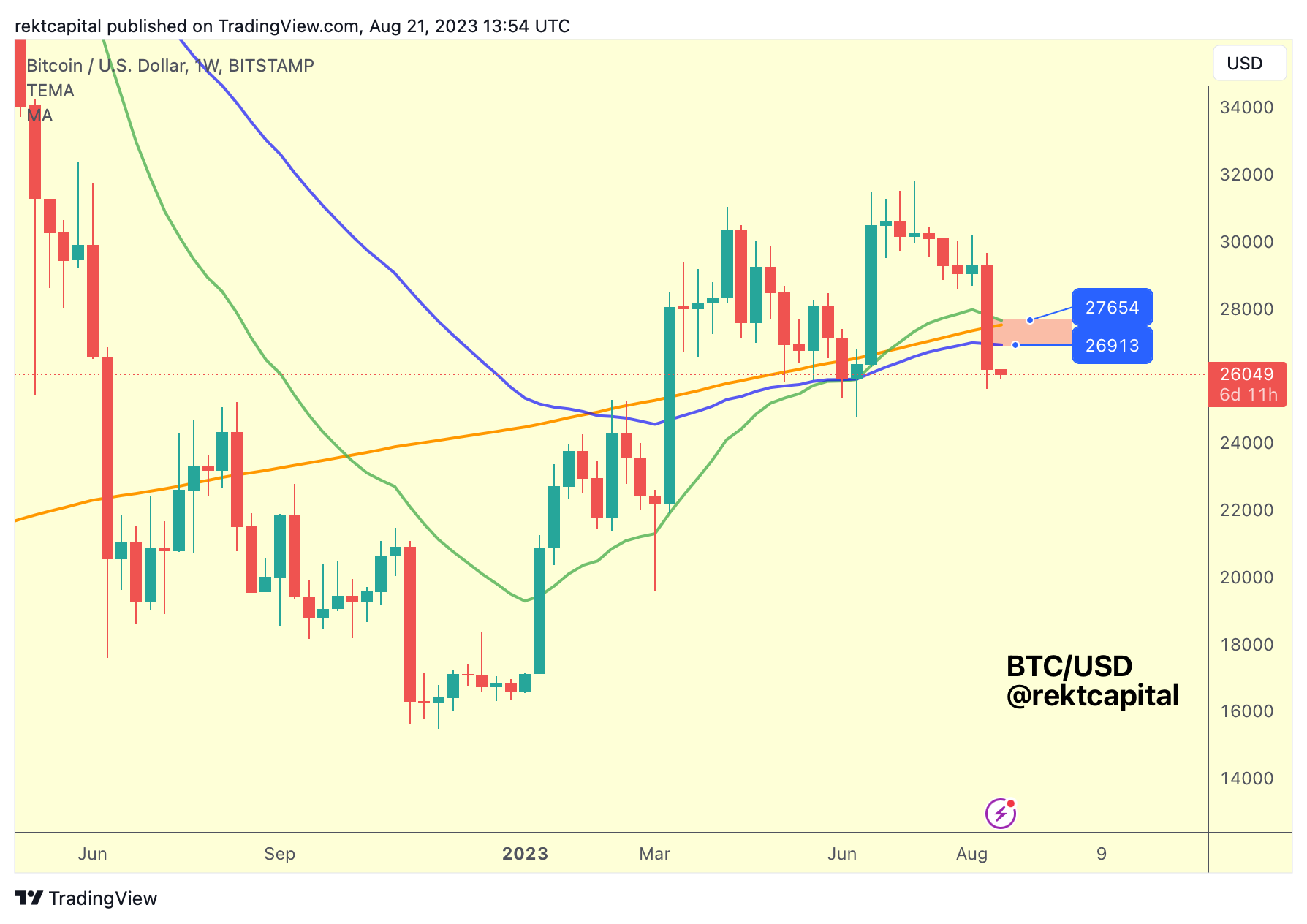 The cluster of resistance resides in the ~$26900-$27700 area (red box).
This post is for paying subscribers only
Already have an account? Sign in.