Altcoin Market Update
Features TOMO, AVAX, SOL, AAVE, LTC, DUSK
This Friday, I'll chart your Altcoin picks in an exclusive subscriber-only TA newsletter and will cover as many as I can.
So if you'd like to have an Altcoin charted, feel free to share max. two TA requests each in the comments below.
I'll chart the Altcoins that get mentioned and 'Liked' the most.
In today's edition of the Rekt Capital Newsletter, the following cryptocurrencies will be analysed and discussed:
TomoChain (TOMO)
Avalanche (AVAX)
Solana (SOL)
Aave (AAVE)
Litecoin (LTC)
Dusk Network (DUSK)
Let's dive in.
---
TomoChain - TOMO/USD
As a preface to today's TOMO analysis, let's recount some of the analysis that got us to this point:
Back in late February, we first mentioned TOMO and how it was gearing up for a new macro uptrend which lead to my next analysis months later: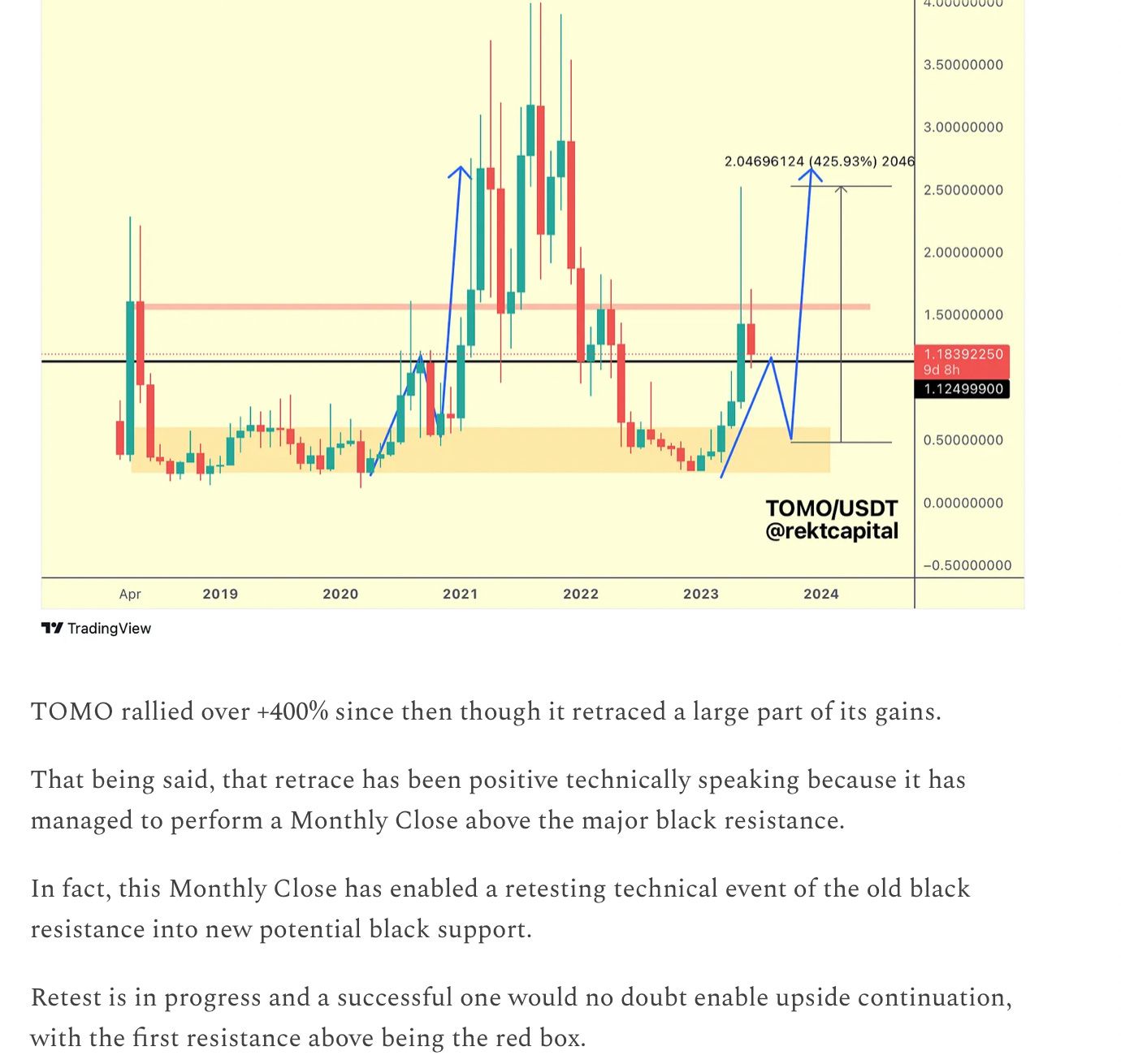 And indeed, TOMO rallied +36% to the upside, rallying to the red resistance: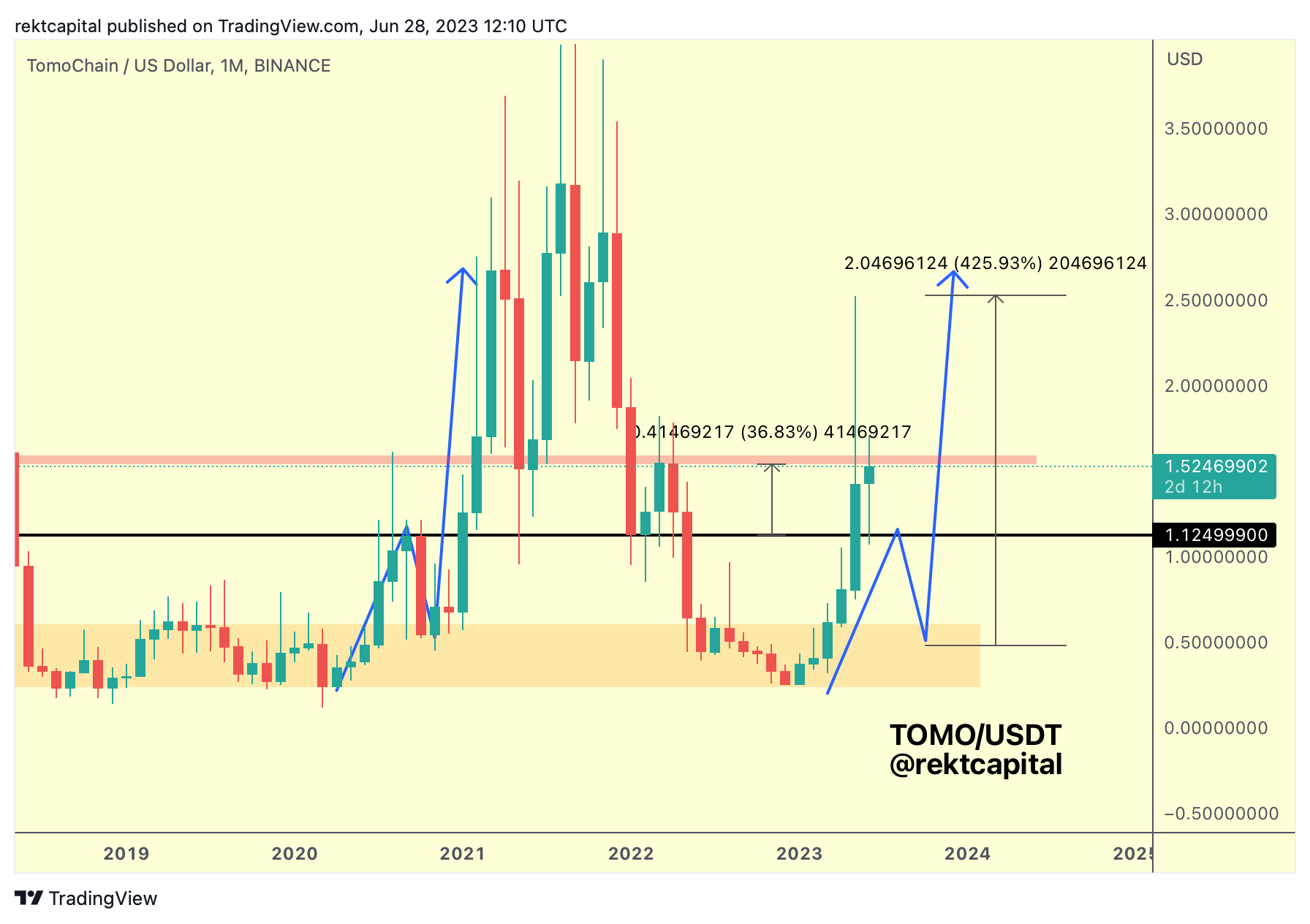 If TOMO were able to Monthly Close above the red resistance, we'd be able to witness exponential trend continuation from TOMO.
However this is where TOMO rejected: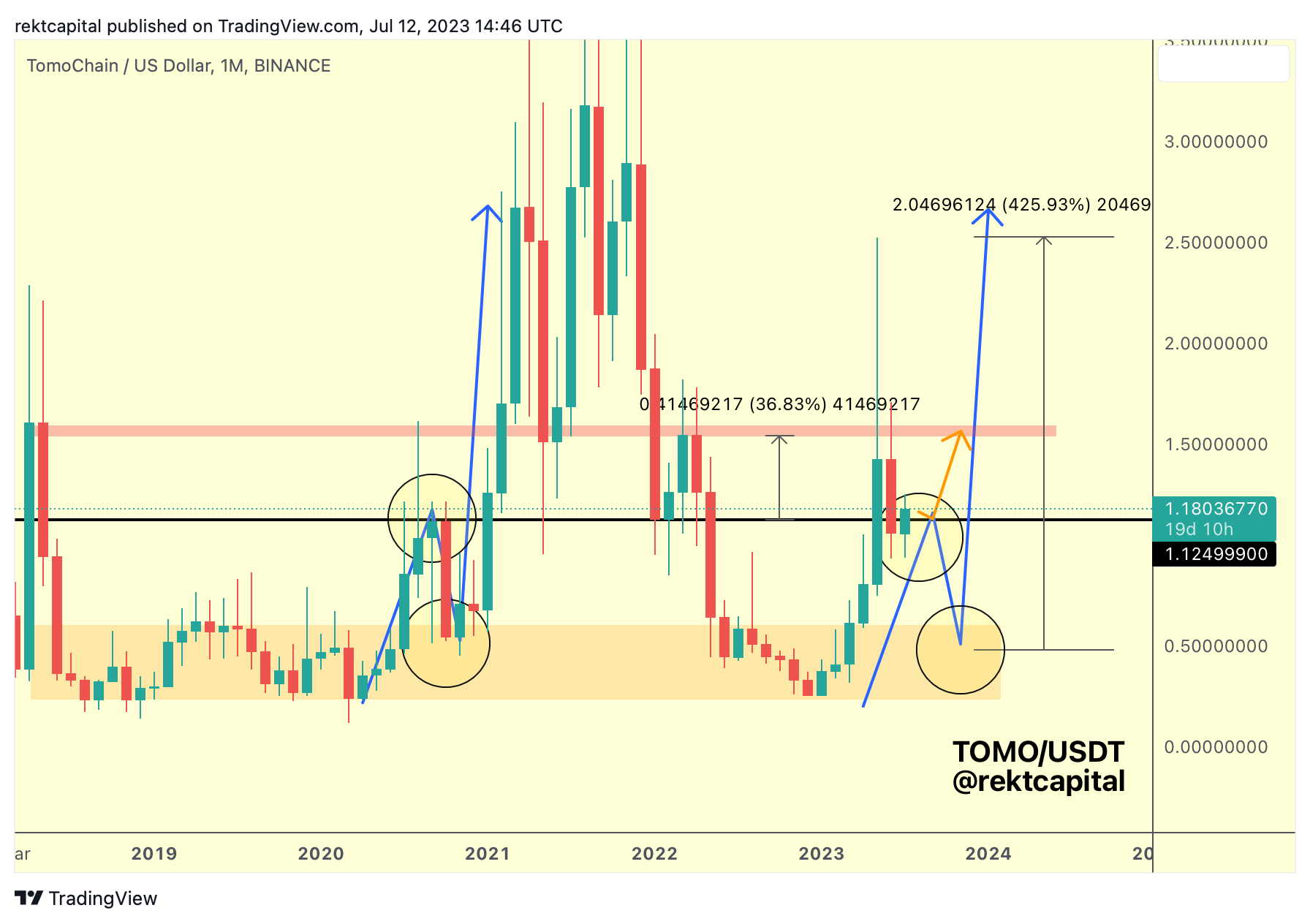 That being said however, last month we saw volatile consolidation between the black Range Low support and the red Range High resistance; and if TOMO is able to reclaim the black Range Low as support once again, it could follow the orange path to revisit the red Range High resistance above.
For TOMO to successfully retest black as support, it needs to stay above black for the rest of July and if need be, perform a successful dip in August on good market reaction from black.
This post is for paying subscribers only
Already have an account? Sign in.