New Bitcoin 2023 Highs More Likely As Time Goes On?
A rational take on why the chances for new yearly highs increase as time goes on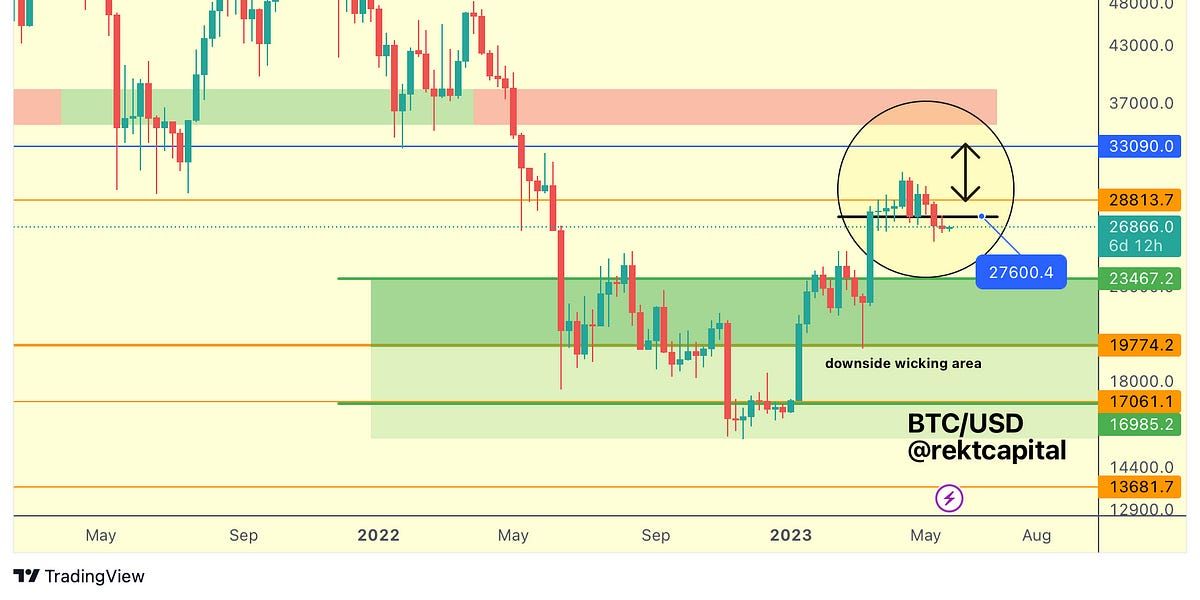 Welcome to the Rekt Capital newsletter, a place for people who want to better navigate the crypto markets with the help of cutting-edge crypto research and unbiased market analysis.
---
The ~$27600 level for Bitcoin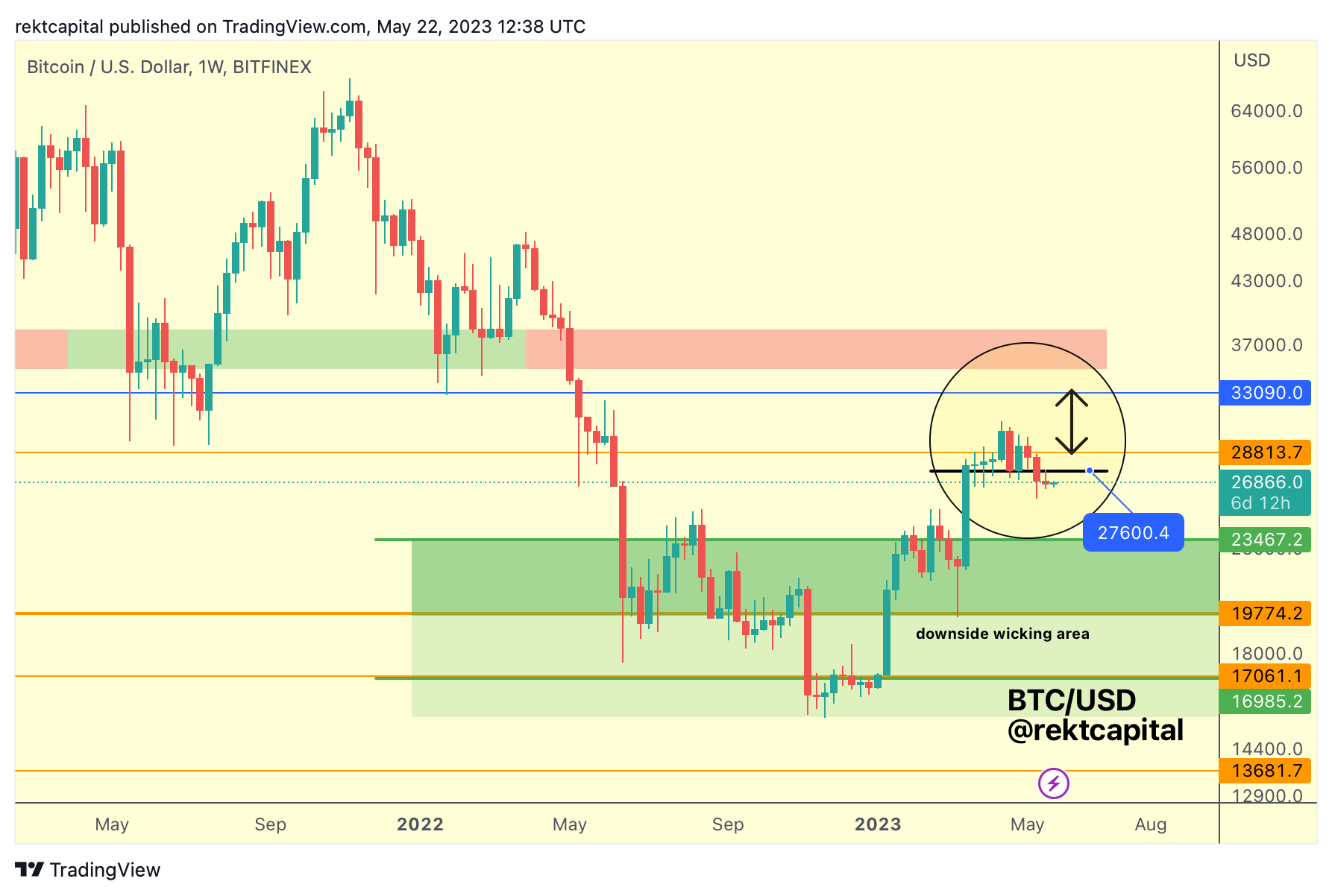 Last week we spoke about how the ~$27600 level was lost as support via a Weekly Close below it.
And this week, we now have a second consecutive Weekly Close below the black ~$27600 level.
Essentially, we got the first part of bearish confirmation whereby the Weekly Close occurred below black and now we also got the second part of bearish confirmation whereby said level has flipped into new resistance.
Technically, BTC is now positioned for downside continuation.
All that is needed is a stronger rejection followed by an influx of sell-side volume.
It would be better for this downside continuation to happen sooner rather than later however.
In my experience, price action that sets itself up perfectly for downside continuation needs resolution in the form of confirmed actual downside because otherwise skepticism begins to creep in and ideas of a fake-breakdown start to appear.
After all - if everything is aligned perfectly for a confirmed breakdown and the downside continuation isn't occurring and price is just hanging about and maintaining itself, is there really weakness in the charts?
By now, we all know that the ~$27600 level is the one to watch and if it gets reclaimed as support, that would confirm the fake-breakdown scenario.
However until then, BTC is technically positioned for downside.
This post is for paying subscribers only
Already have an account? Sign in.