Altcoin Market Update
Chart Analysis on 6 Altcoins: LINK, STX, SOL, ATOM, ROSE, POWR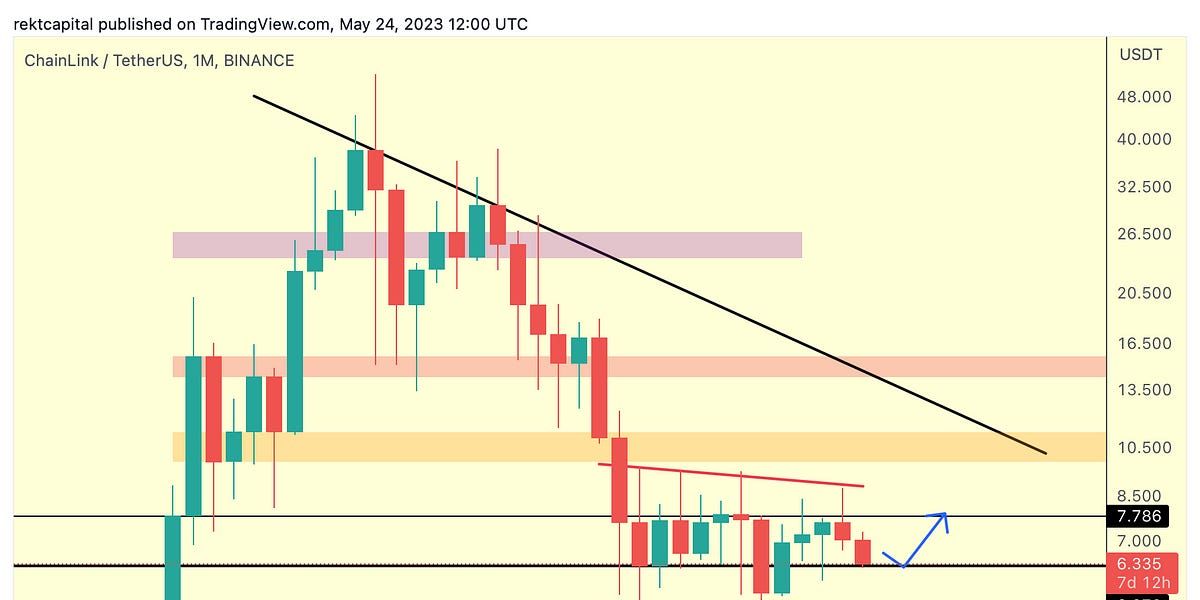 This Friday, I'll chart your Altcoin picks in an exclusive subscriber-only TA newsletter and will cover as many as I can.
So if you'd like to have an Altcoin charted, feel free to share max. two TA requests each in the comments below.
I'll chart the Altcoins that get mentioned and 'Liked' the most.
---
In today's edition of the Rekt Capital Newsletter, the following cryptocurrencies will be analysed and discussed:
Chainlink (LINK)
Stacks (STX)
Cosmos (ATOM)
Solana (SOL)
Oasis Protocol (ROSE)
Power Ledger (POWR)
Let's dive in.
---
Chainlink - LINK/USD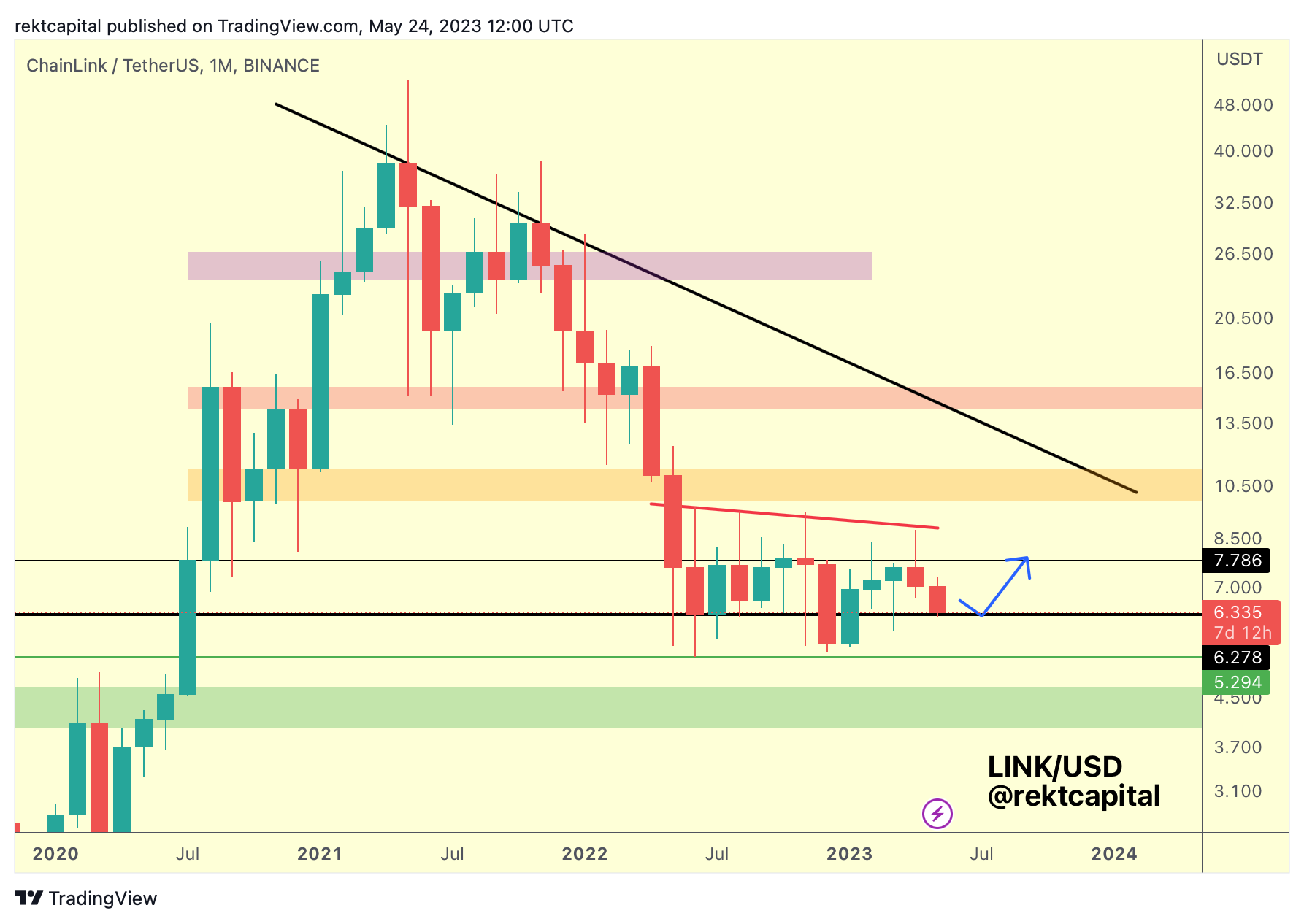 Chainlink has been moving sideways for several months now and price is now tagging the Range Low support once again.
Many times over the past several months, LINK has tagged the Range Low and rallied to the Range High and then price would drop back to the Range Low and then back to the Range High etc.
This is the intra-range bound behaviour that LINK has displayed in what is almost certainly its Accumulation Range in anticipation for the next, new macro uptrend for LINK.
Of course, LINK has a history of downside wicking below the Range Low (even fake-breaking down below it, in fact).
Those deviation periods have offered the best ROI opportunity for bargain buyers.
So technically, LINK is now at support and any downside volatility below the Range Low is price's way of searching for price stability here.
Monthly Close above the Range Low would be a good sign for a reversal to the Range High over time.
Of course, one may ask: at which point will this intra-range behaviour stop?
Having played this range multiple times publicly for reliable gains over the past several months, for me it works until it doesn't.
This post is for paying subscribers only
Already have an account? Sign in.