New Altcoin Market Update
Features analysis on 6 Altcoins: SHIB XLM LINK SOL WOO UNI
This Friday, I'll chart your Altcoin picks in an exclusive subscriber-only TA newsletter and will cover as many as I can.
So if you'd like to have an Altcoin charted, feel free to share max. two TA requests each in the comments below.
I'll chart the Altcoins that get mentioned and 'Liked' the most.
In today's edition of the Rekt Capital Newsletter, the following cryptocurrencies will be analysed and discussed:
Shiba Inu (SHIB)
Stellar (XLM)
Chainlink (LINK)
Solana (SOL)
Woo Network (WOO)
UniSwap (UNI)
Let's dive in.
---
Shiba Inu - SHIB/USDT
Let's recap the analysis from earlier this August: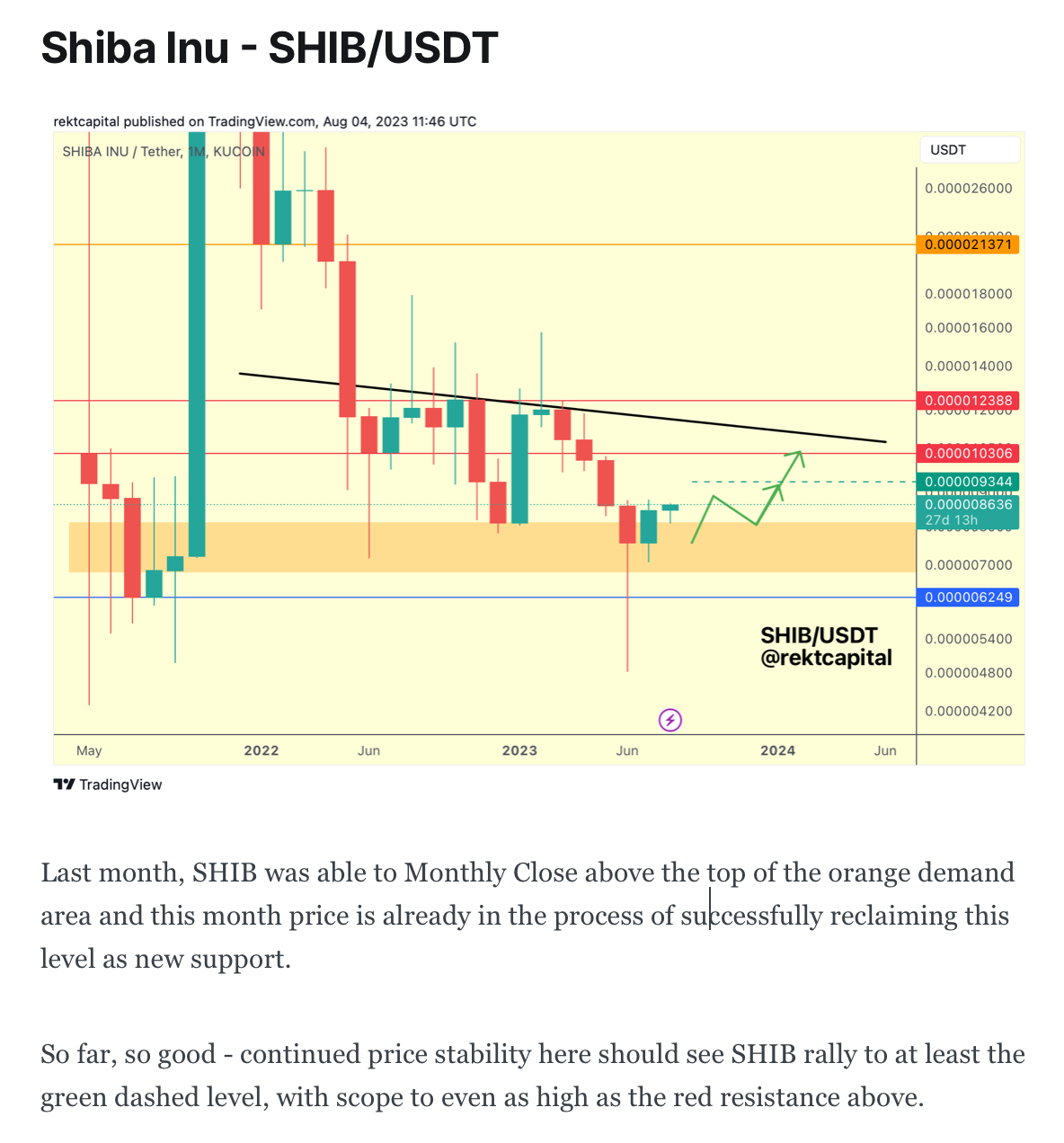 Followed by an update last week: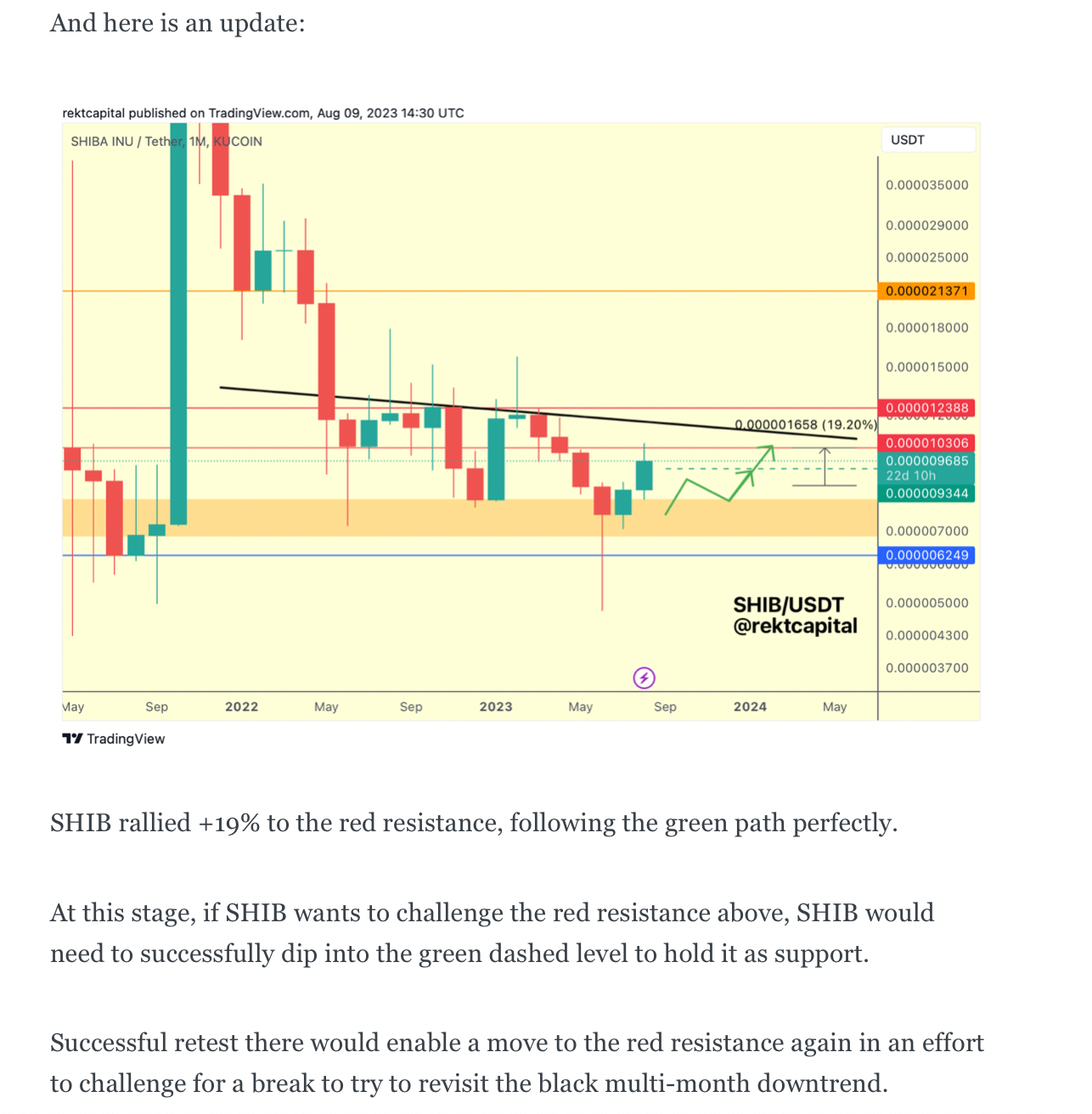 And here is today's update: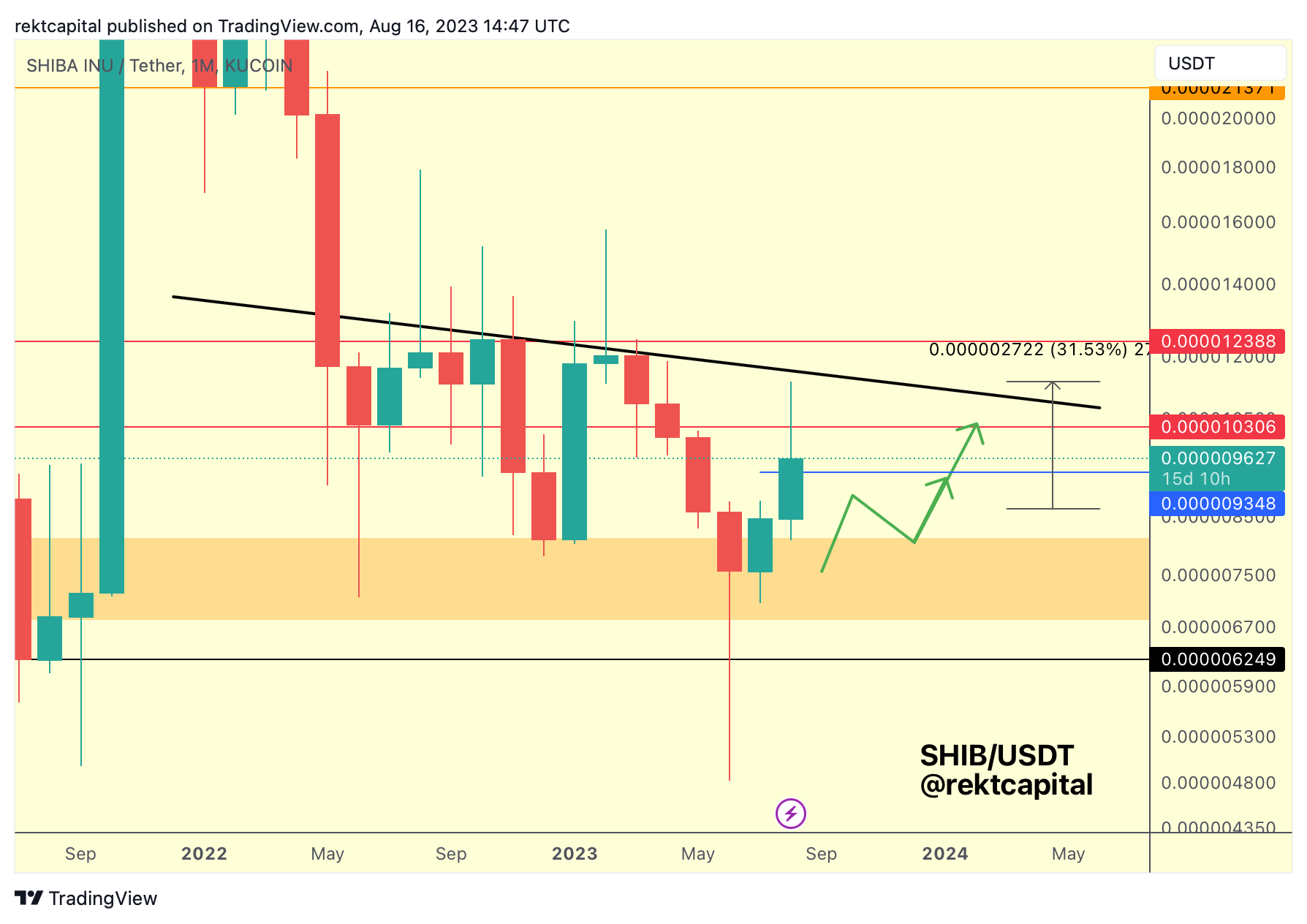 SHIB has rallied over +30% since successfully retesting the top of the orange demand area as new support.
That said, the majority of this move has likely already taken place, rallying even very closely to the year-long downtrend (black).
However, if SHIB is able to hold the blue level as support, perhaps price would be able to once again revisit the red highs.
But overall, it feels like SHIB rallied only to set a new Lower High in the series of Lower Highs in this black downtrend.
Stellar - XLM/USDT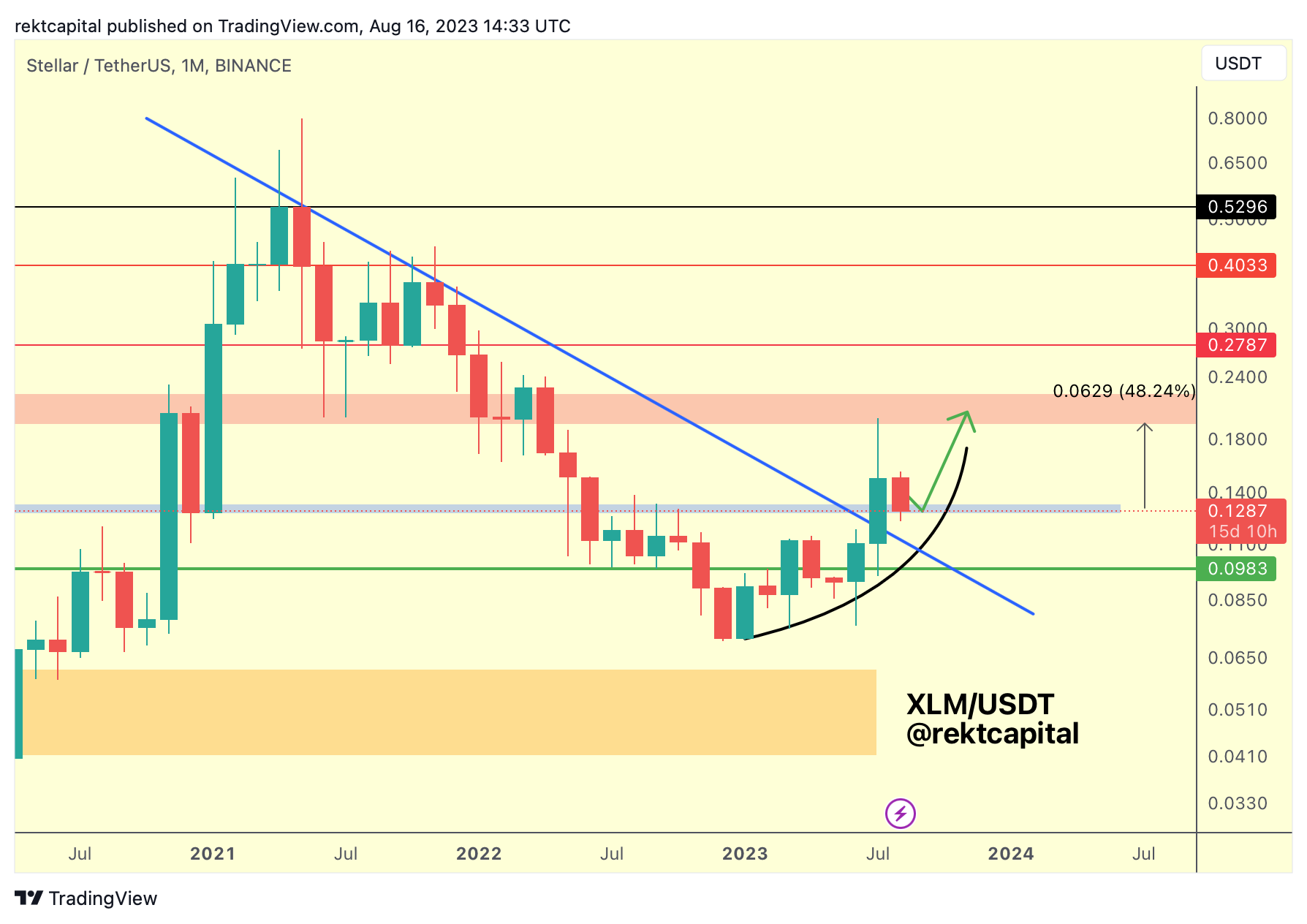 Over the past few weeks, we've been talking about a pullback from XLM back into the blue area..
Blue has acted as a crucial trend-shifter; in late 2020/early 2021, this area figured as support.
Through 2022 however, this area acted as resistance.
XLM is now in the process of a retest, trying to flip this old resistance into a new support.
Retest is in progress and price stability is essential for the retest to be successful.
Chainlink - LINK/USDT
This post is for paying subscribers only
Already have an account? Sign in.