Bitcoin & Price Points of Interest
Understanding the major areas of interest once the trend confirms
Welcome to the Rekt Capital newsletter, a place for people who want to better navigate the crypto markets with the help of cutting-edge crypto research and unbiased market analysis.
Bitcoin - August Monthly Close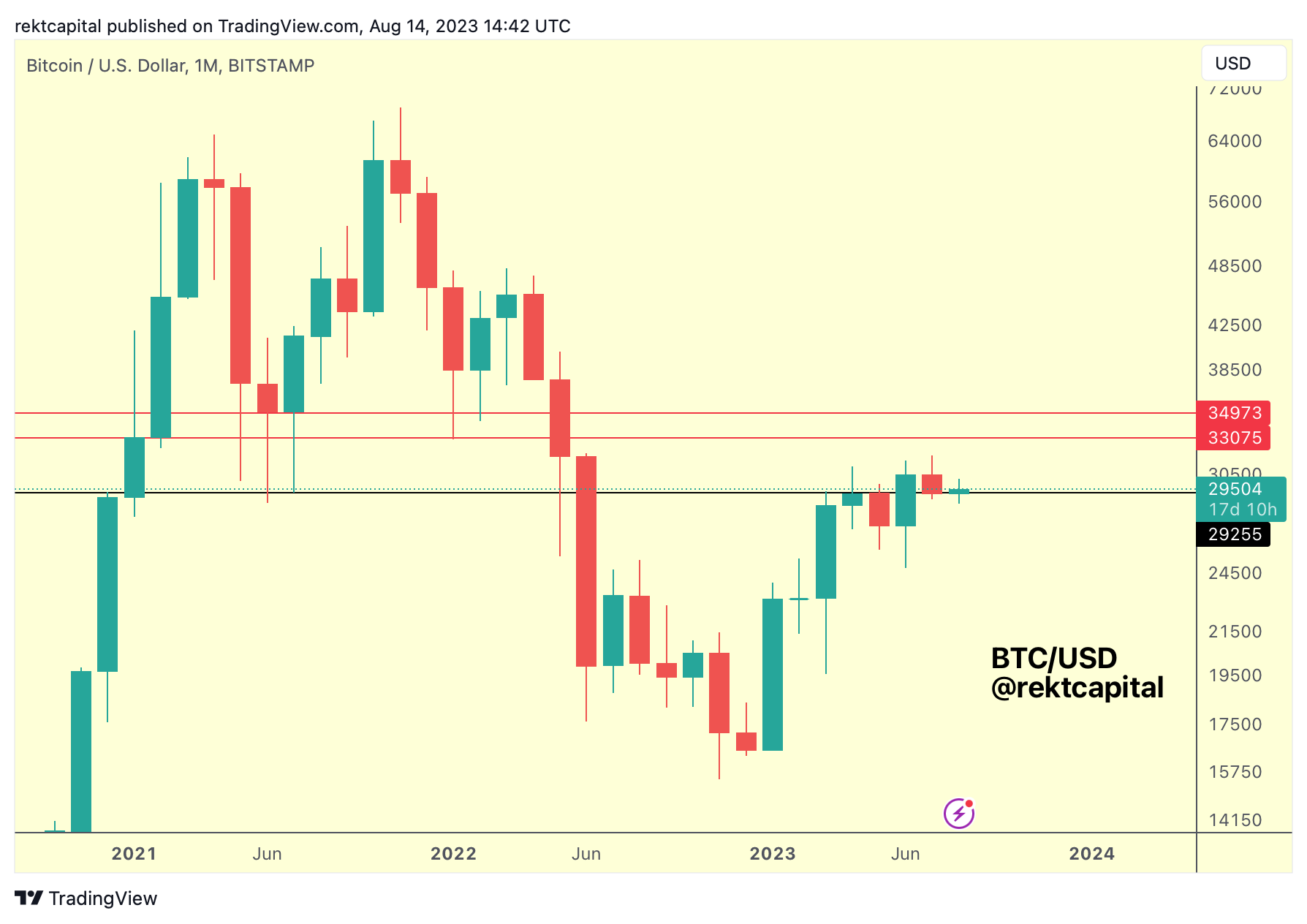 The ~$29250 level (black) has played an important role for BTC throughout 2023.
It acted as resistance through March, April, and May.
Then become a broken resistance in June.
And in July it held as support during a pullback and retest.
And now this August - BTC is still holding here as support.
Technically, as long as price continues to enjoy price-strength confirmation at ~$29250 support then trend continuation should occur.
The Monthly timeframe looks promising as long as ~$29250 holds but things could get considerably bearish if price fails to hold, as the Weekly timeframe shows.
For example, the Weekly Bearish Divergence persists: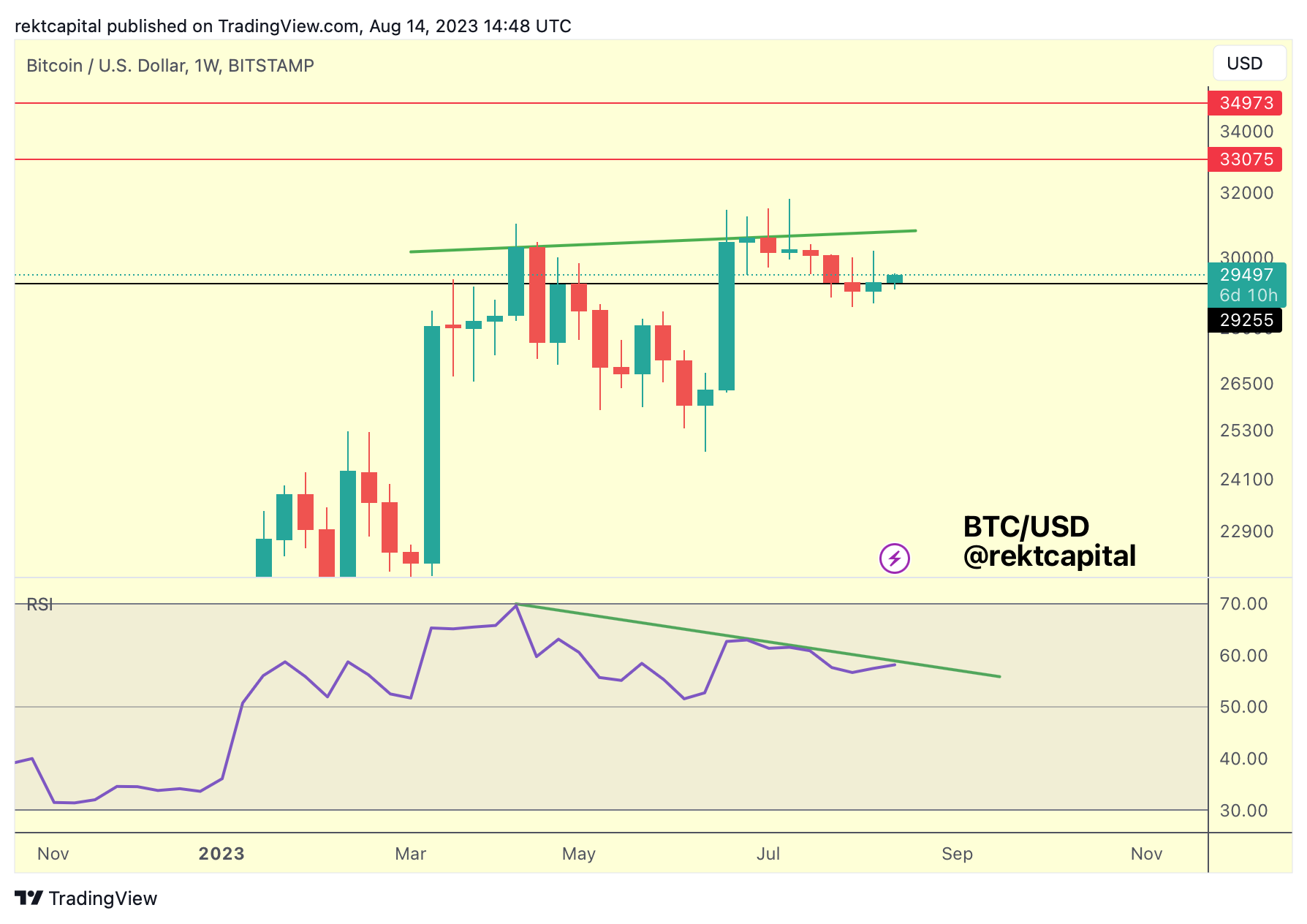 To invalidate the Bear Div, the RSI would need to break its downtrend of price would need to break beyond its Higher High.
To challenge the Higher High however, BTC needs to first break beyond its multi-week series of Lower Highs (green):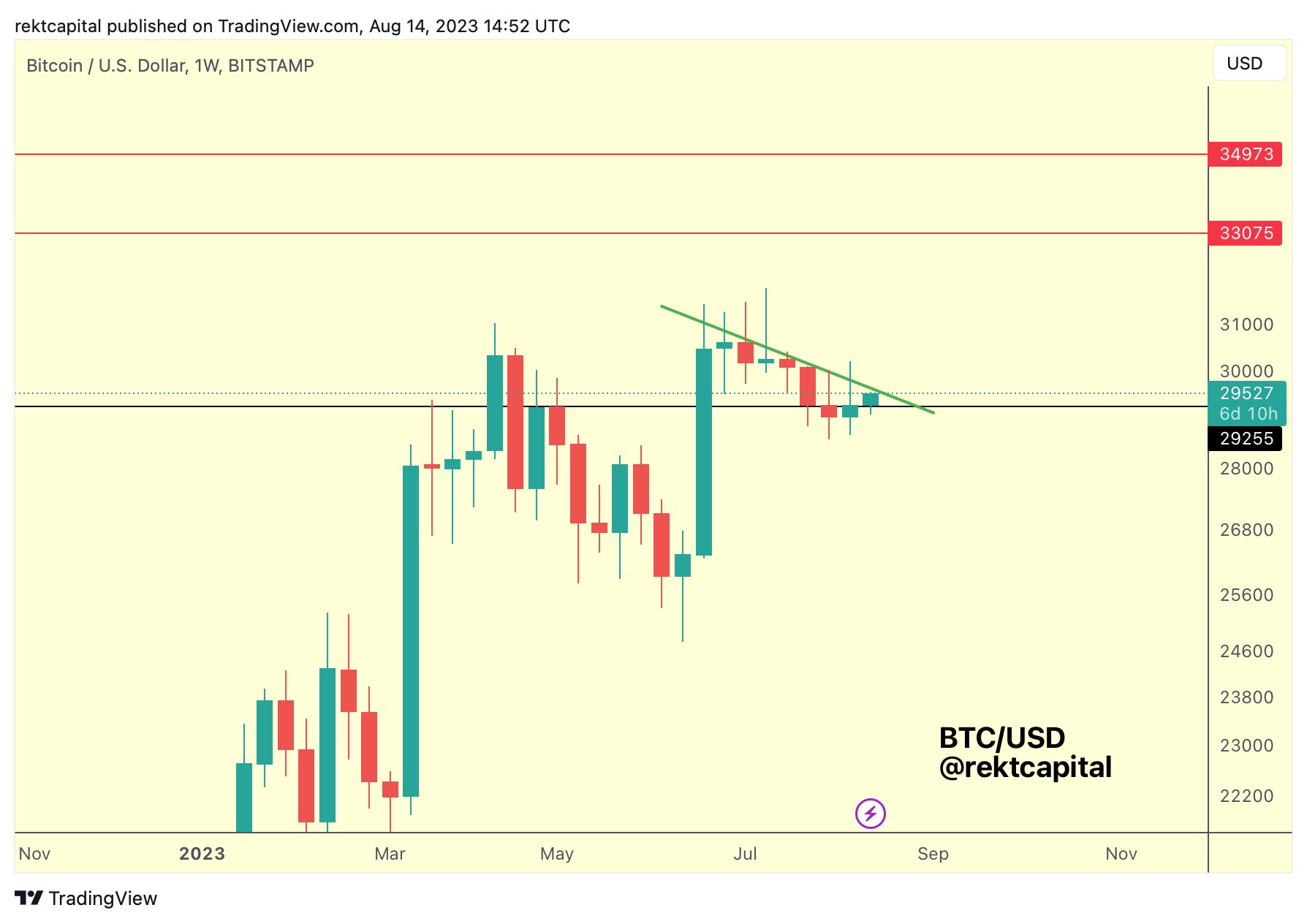 BTC has produced upside wicks beyond this green Lower High resistance a few times over the past few weeks, which is why reclaiming the LH as support would be a positive contrib
But if ~$29250 fails to hold as support, there will always be the possibility of a Weekly Double Top potentially playing out: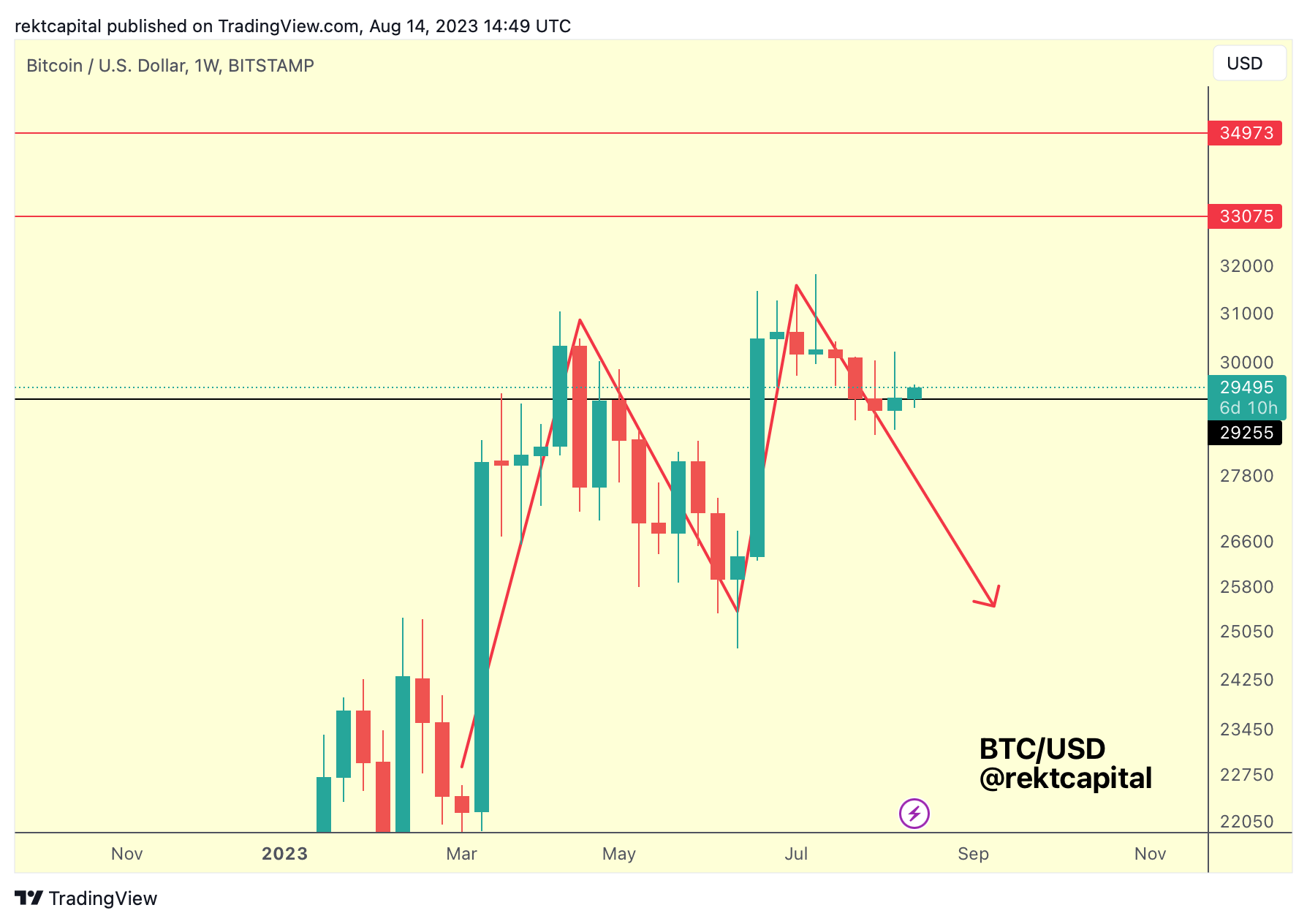 Of course, if BTC continues to hold here long enough, that'll play in BTC's favour as price stability at these highs would only distort the Double Top structure.
So in sum, BTC breaking beyond the green Lower High would enable a revisit of the Higher High for a challenge to invalidate the Weekly Bearish Divergence: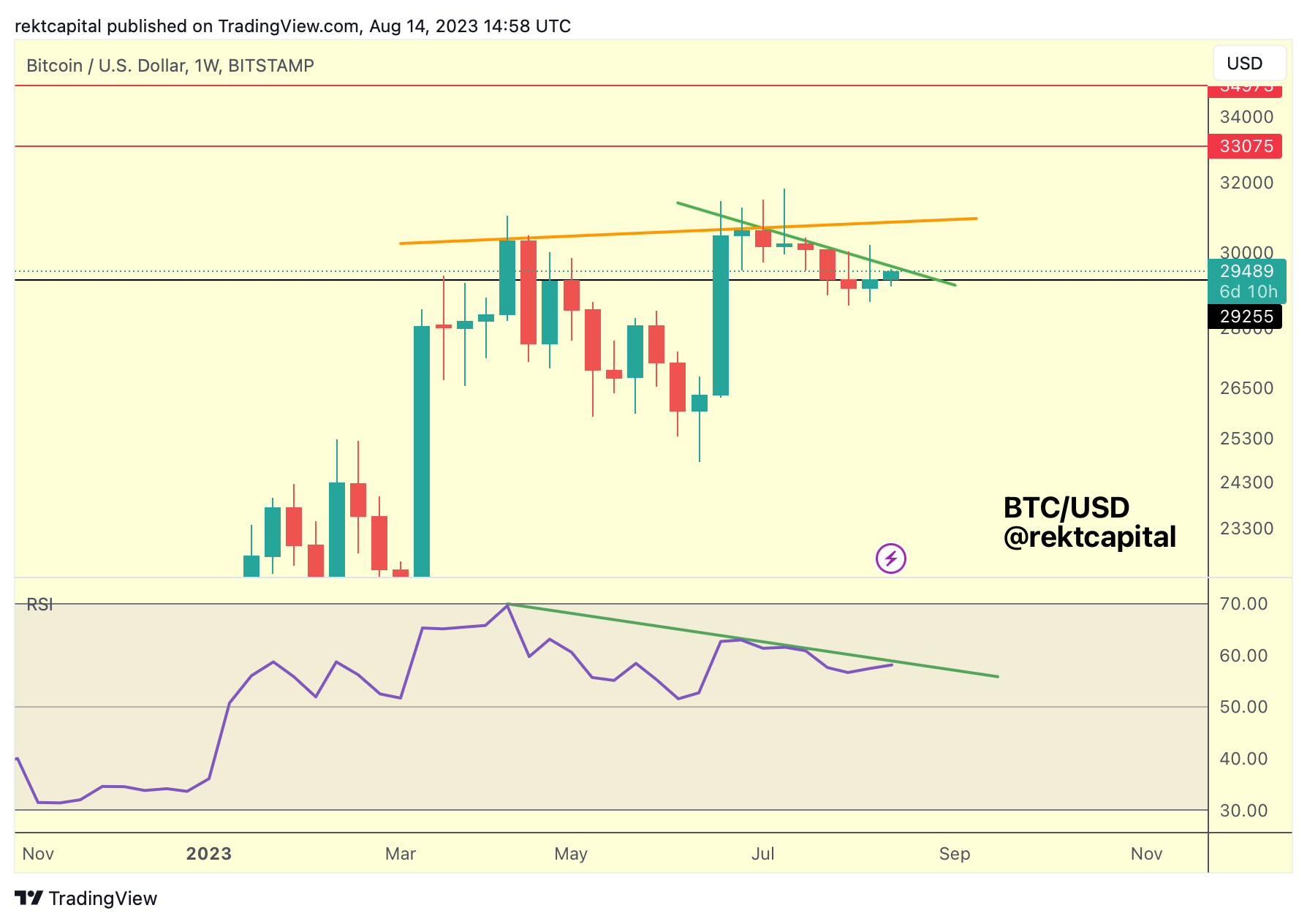 And here is the chart with price points being represented by key trendlines: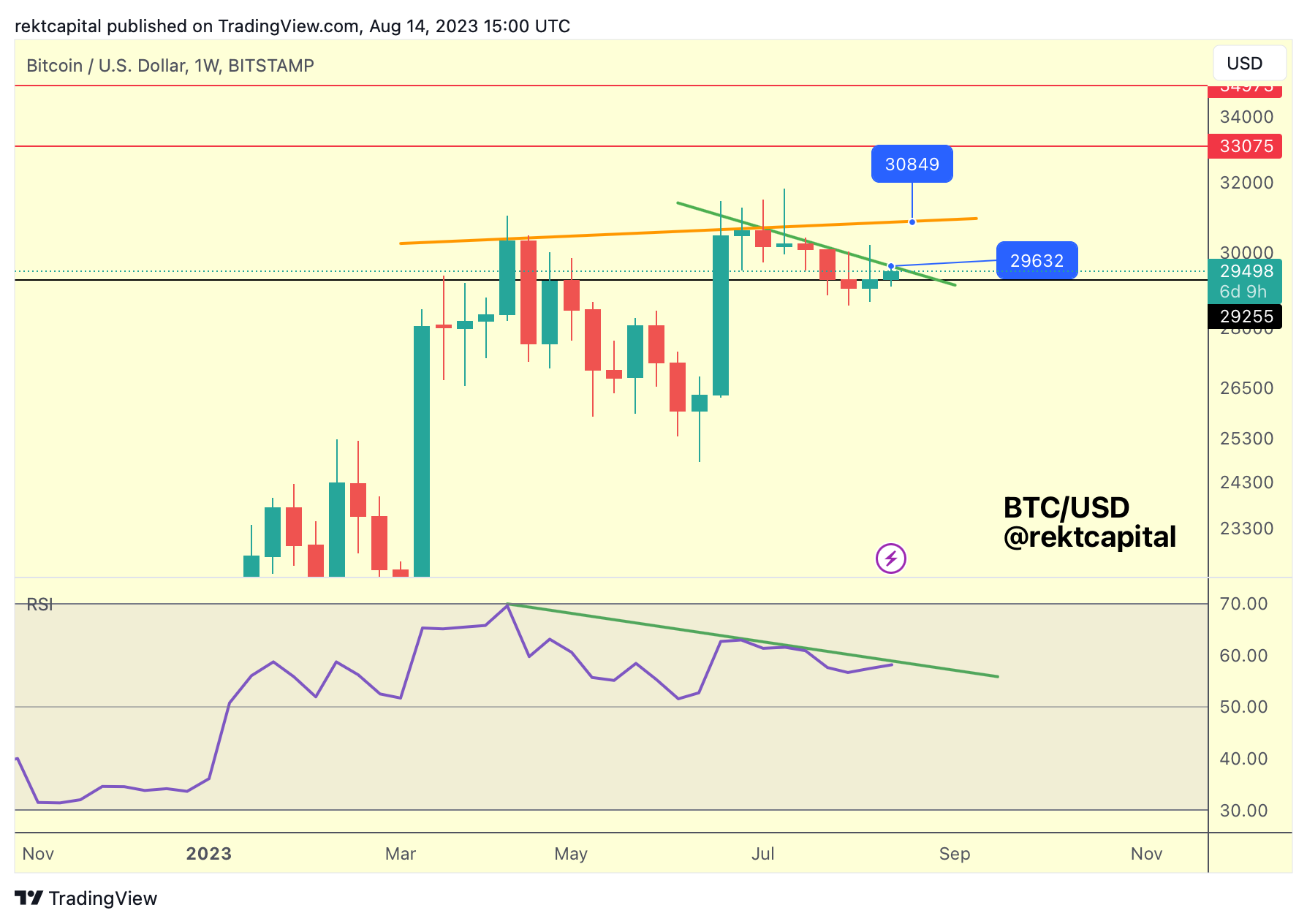 This post is for paying subscribers only
Already have an account? Sign in.