My Realistic Outlook On a Select Few Altcoins
ETH, FET, MATIC, LINK, RUNE, SUSHI - all covered
Before we dive in to today's edition of the newsletter…
Later today, I will be releasing the fourth 10x Altcoin video, exclusively available to Hall of Fame Rekt Capital subscribers 🚀
Here's what to expect in that video:
Comprehensive analysis of the fourth Altcoin that holds a potential for 10X returns.
Technical analysis of the fourth Altcoin's strengths, drawbacks, and prospective growth catalysts.
My personal, practical strategies to optimize profits.
Expert advice on interpreting market trends and making informed decisions.
Don't miss out on this 10x opportunity:
---
In today's edition of the Rekt Capital Newsletter, the following cryptocurrencies will be analysed and discussed:
Ethereum (ETH)
Fetch ai (FET)
Polygon (MATIC)
Chainlink (LINK)
Thorchain (RUNE)
SushiSwap (SUSHI)
Let's dive in.
---
Ethereum - ETH/USD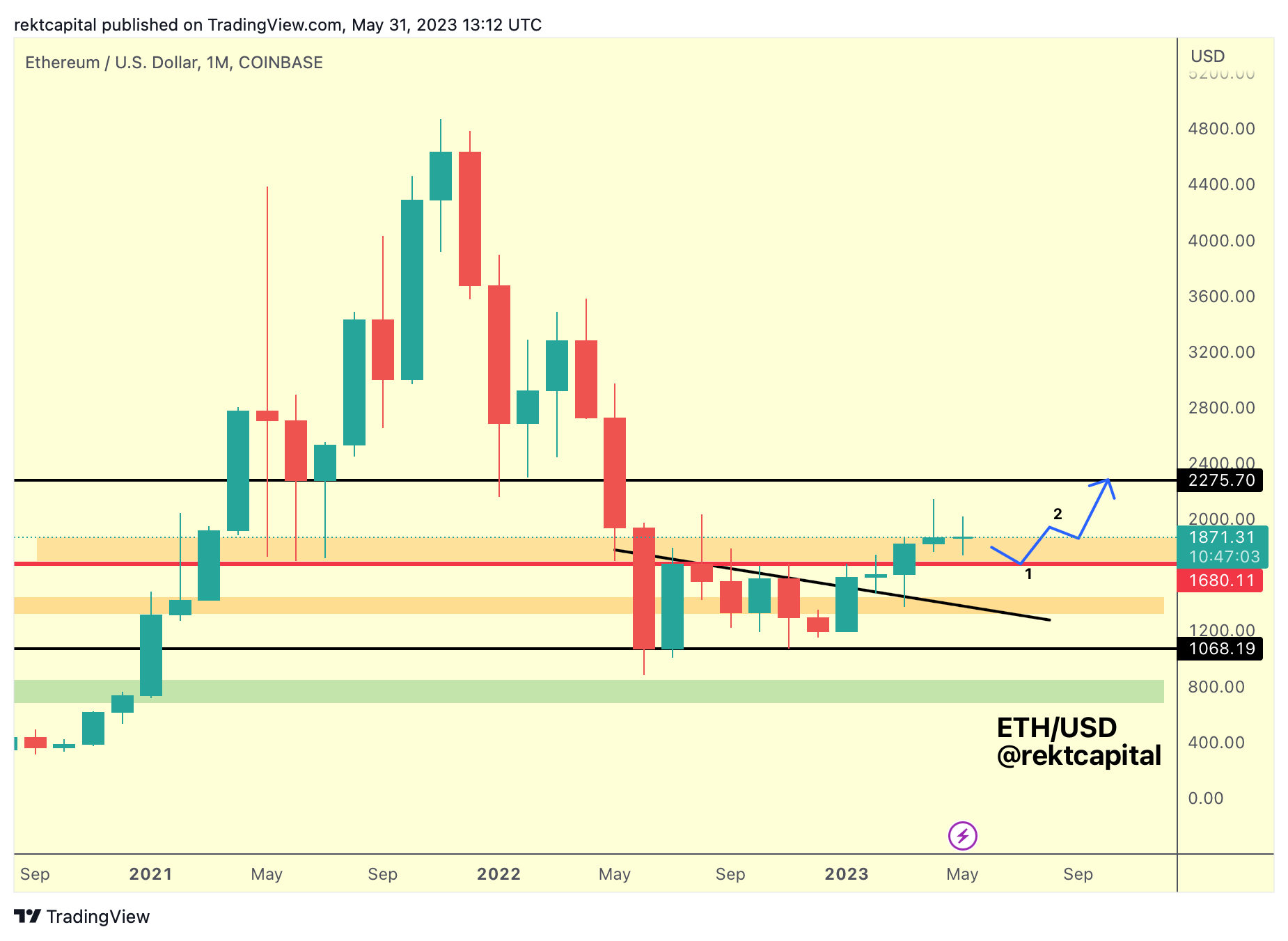 Ethereum is teetering around the orange box top, still indecisive on which path it will take.
Monthly Close above the orange box top and ETH would follow through on Step 2.
However, a Monthly Close below the orange box top and technically ETH could still drop to follow Step 1.
Technically, two months ago ETH broke above the red resistance of $1680 but never true retested it as support; sure, this May ETH had downside wicked towards that level, but never actually retested it in a picture-perfect way.
As a result, that retest has a caveat and if ETH can't break beyond the orange box top, then there is scope for another retest in the future.
This post is for paying subscribers only
Already have an account? Sign in.