My Altcoin Watchlist
Features FIL, MATIC, AAVE, ATOM, BAND, LINK, SAND
This Friday, I'll chart your Altcoin picks in an exclusive subscriber-only TA newsletter and will cover as many as I can.
So if you'd like to have an Altcoin charted, feel free to share max. two TA requests each in the comments below.
I'll chart the Altcoins that get mentioned and 'Liked' the most.
Leave a Comment Below!
In today's edition of the Rekt Capital Newsletter, the following cryptocurrencies will be analysed and discussed:
Filecoin (FIL)
Polygon (MATIC)
Aave (AAVE)
Cosmos (ATOM)
Band Protocol (BAND)
Chainlink (LINK)
The Sandbox (SAND)
Let's dive in.
---
Filecoin - FIL/USDT
As a preface to today's analysis, let's recount my analysis on FIL from June 9th: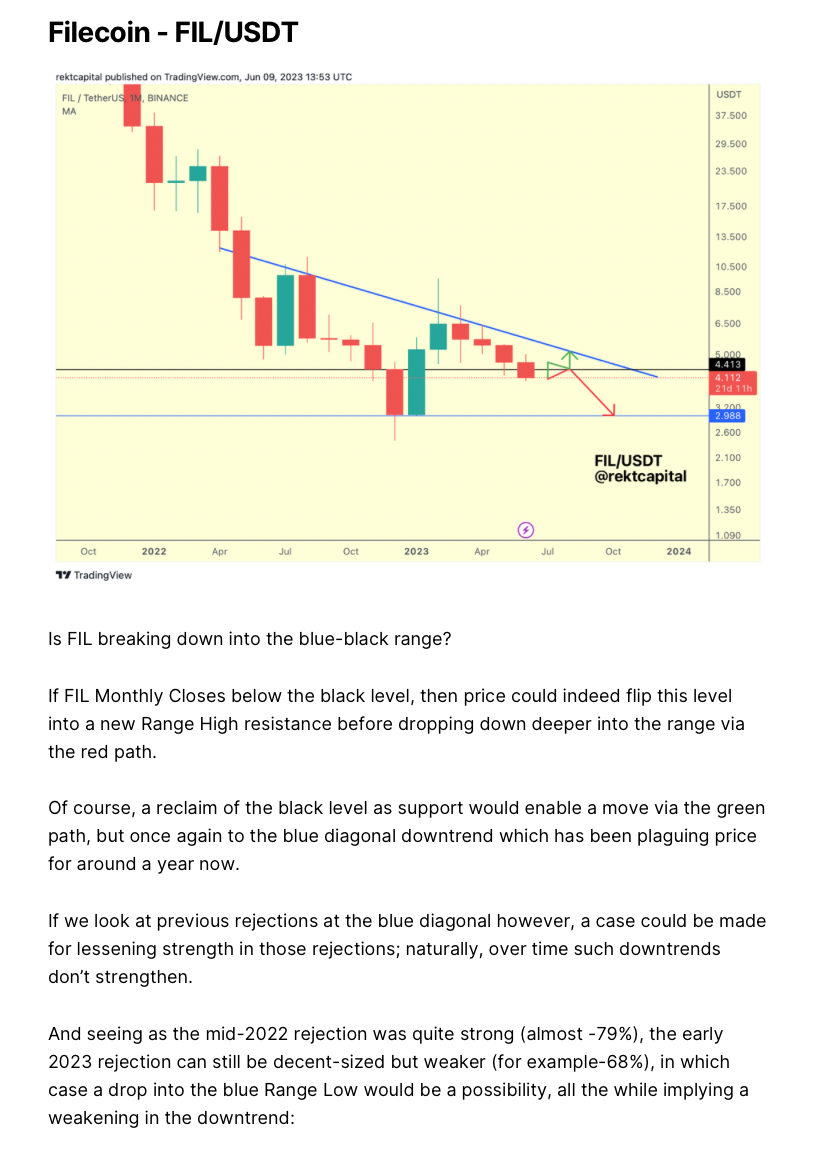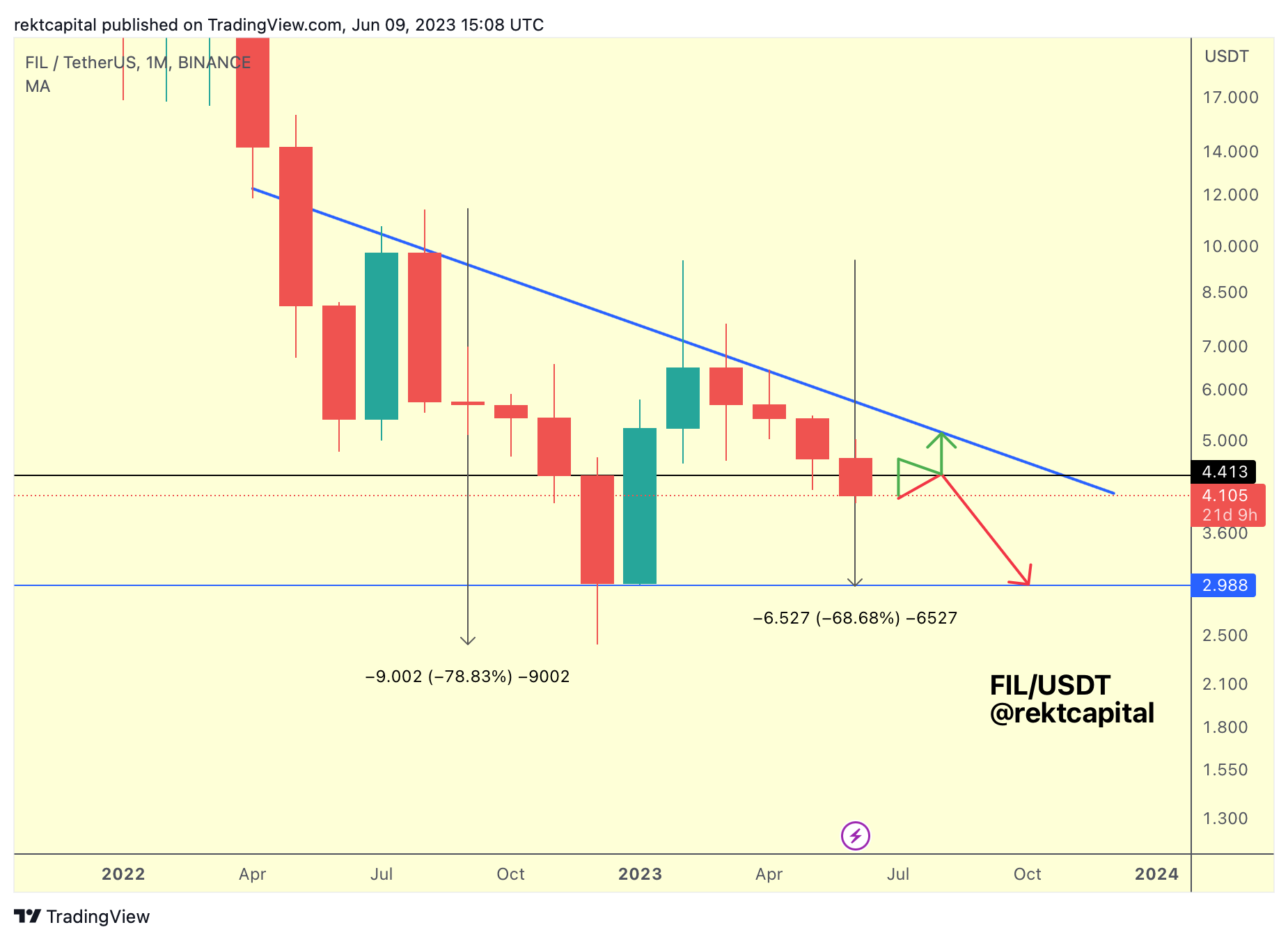 This lead me to my analysis from June 30th, last week: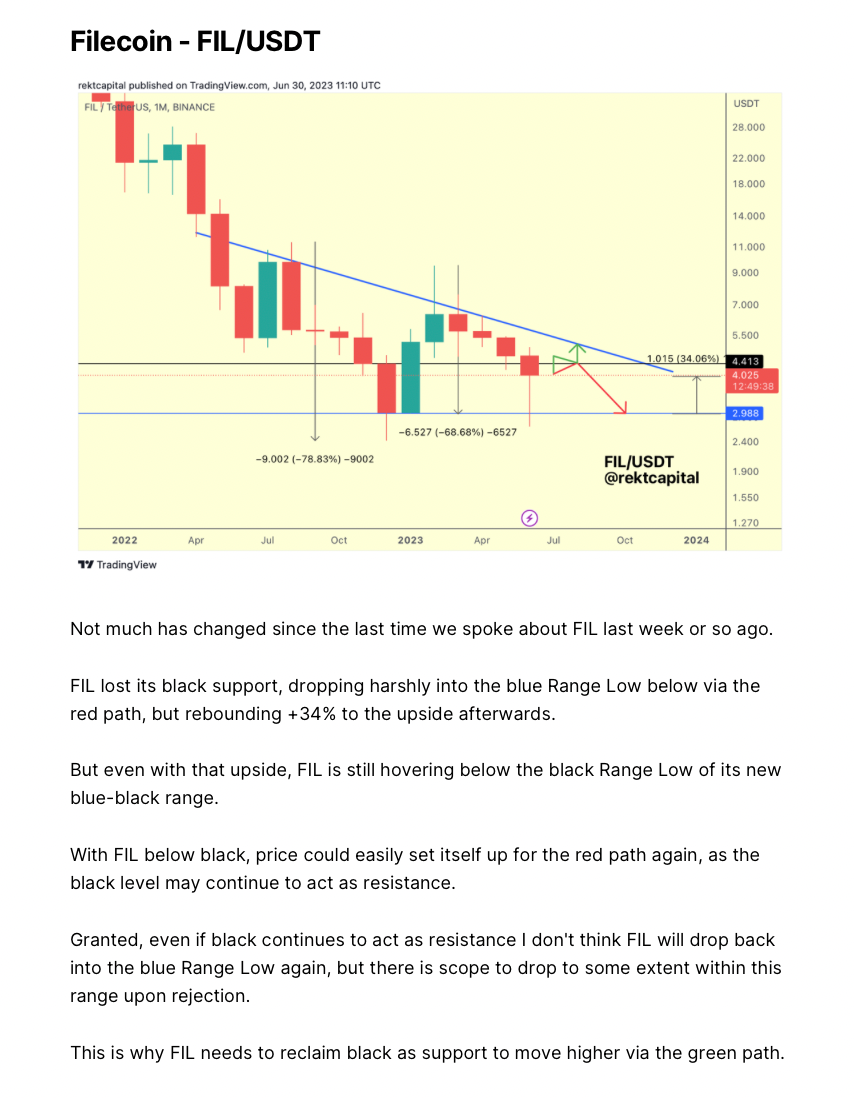 And this leads me to today's analysis: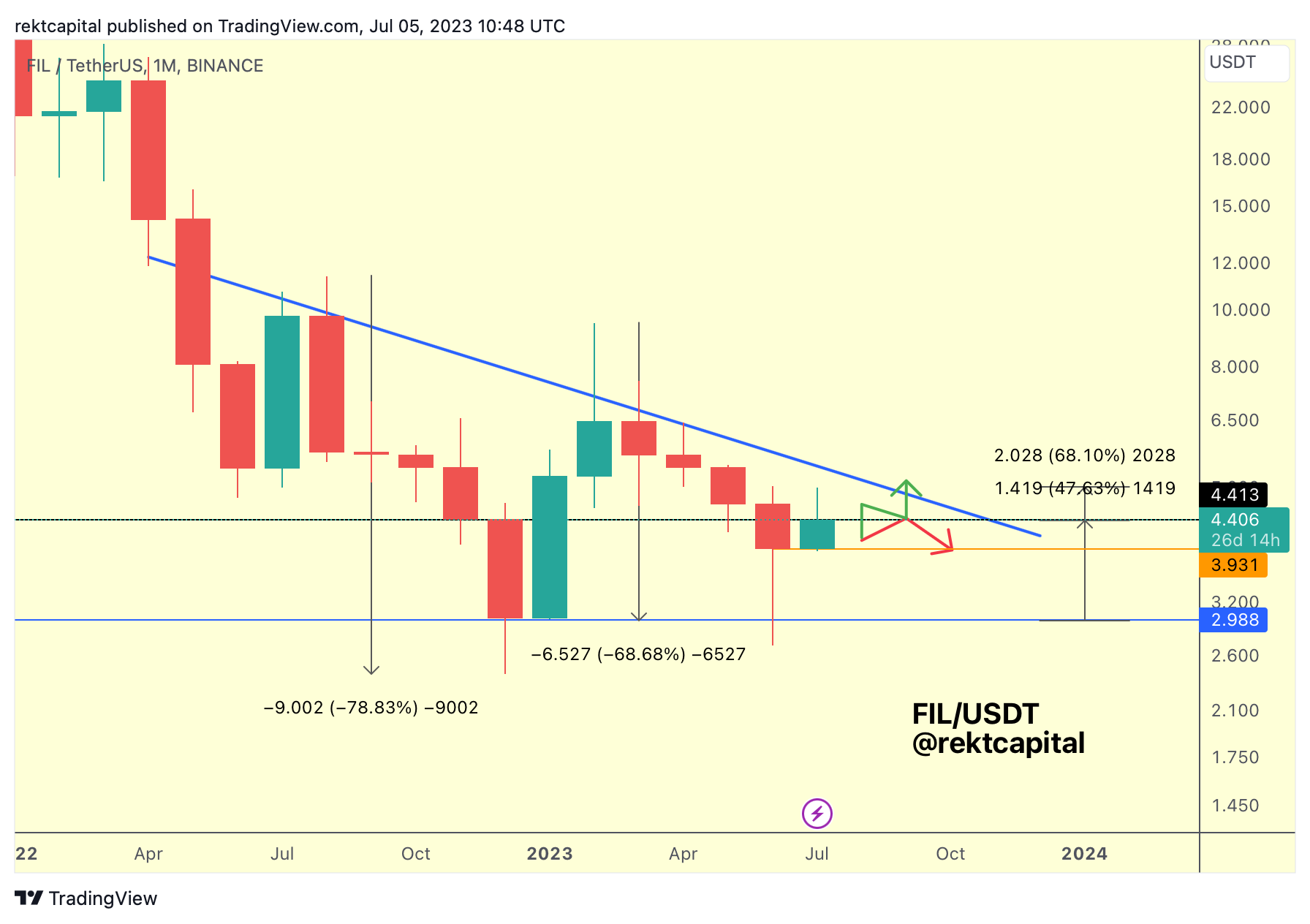 FIL has managed to rally +47% to the upside since the blue Range Lows, ralling straight into the black Range High resistance, even upside wicking up to +68% beyond it briefly, but nonetheless hovering still below this resistance.
In doing so, FIL has not left the blue-black range.
In fact, FIL is hovering below the Range High resistance of this range.
Technically, this looks like a classic confirmed breakdown: a) last month FIL Monthly Closed below the black level to lose it as support and b) this month FIL has recovered to flip it into new resistance.
These are essentially the steps of confirming a breakdown and FIL is following those steps in textbook style.
Failure to reclaim black as support could set FIL up for a rejection deeper into the blue-black range, with perhaps the orange level being the first support that FIL will try to retest.
But in the event that this is a fake-breakdown, FIL would need to reclaim black as support; doing so would enable FIL to rally via the green path to test the blue downtrend which is most likely losing sell-side strength.
Polygon - MATIC/USDT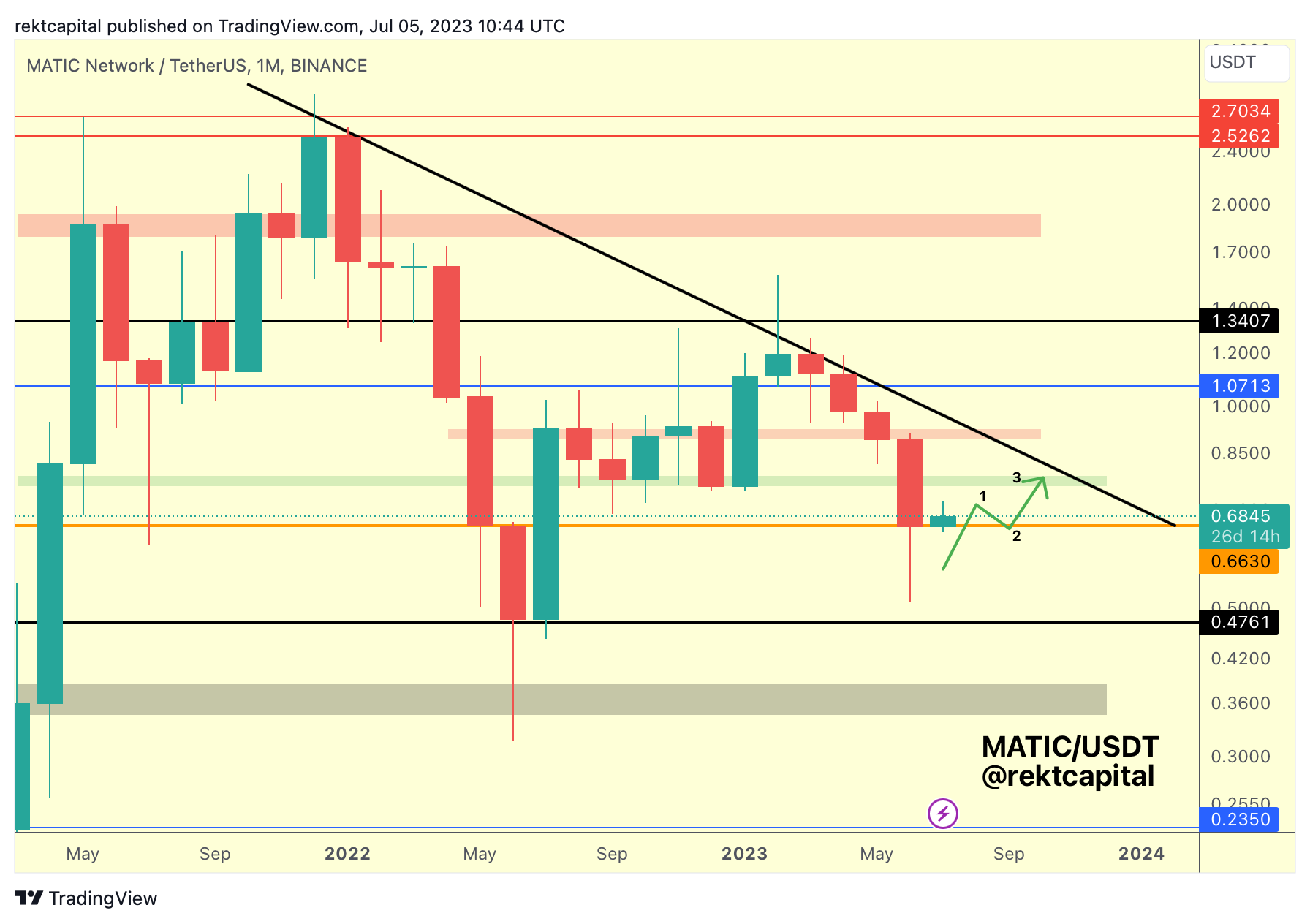 MATIC has performed a Monthly Close above the orange level.
This now means that last month, MATIC downside wicked into lower price levels, grabbing liquidity at those lower levels, filling bargain-buying buy-side orders, exhausting sellers into extreme capitulation, before springing back up above the orange level which continues to figure as support.
This month, it will be all about MATIC establishing price-strength confirmation at this orange support level.
MATIC already performed Step 1 of its green path.
Now it's all about Step 2 - and once the retest of orange is successful...
Step 3 would be next.
This post is for paying subscribers only
Already have an account? Sign in.