Is This The Bitcoin Retest We've Been Waiting For?
An attempt to turn a multi-month resistance into new support
Welcome to the Rekt Capital newsletter, a place for people who want to better navigate the crypto markets with the help of cutting-edge crypto research and unbiased market analysis.
Bitcoin - The Retest That Matters
Almost one month ago, I posted the following tweet:
And with July slowly coming to a close and this recent BTC dip, it looks like price is finally going for that technical retest attempt: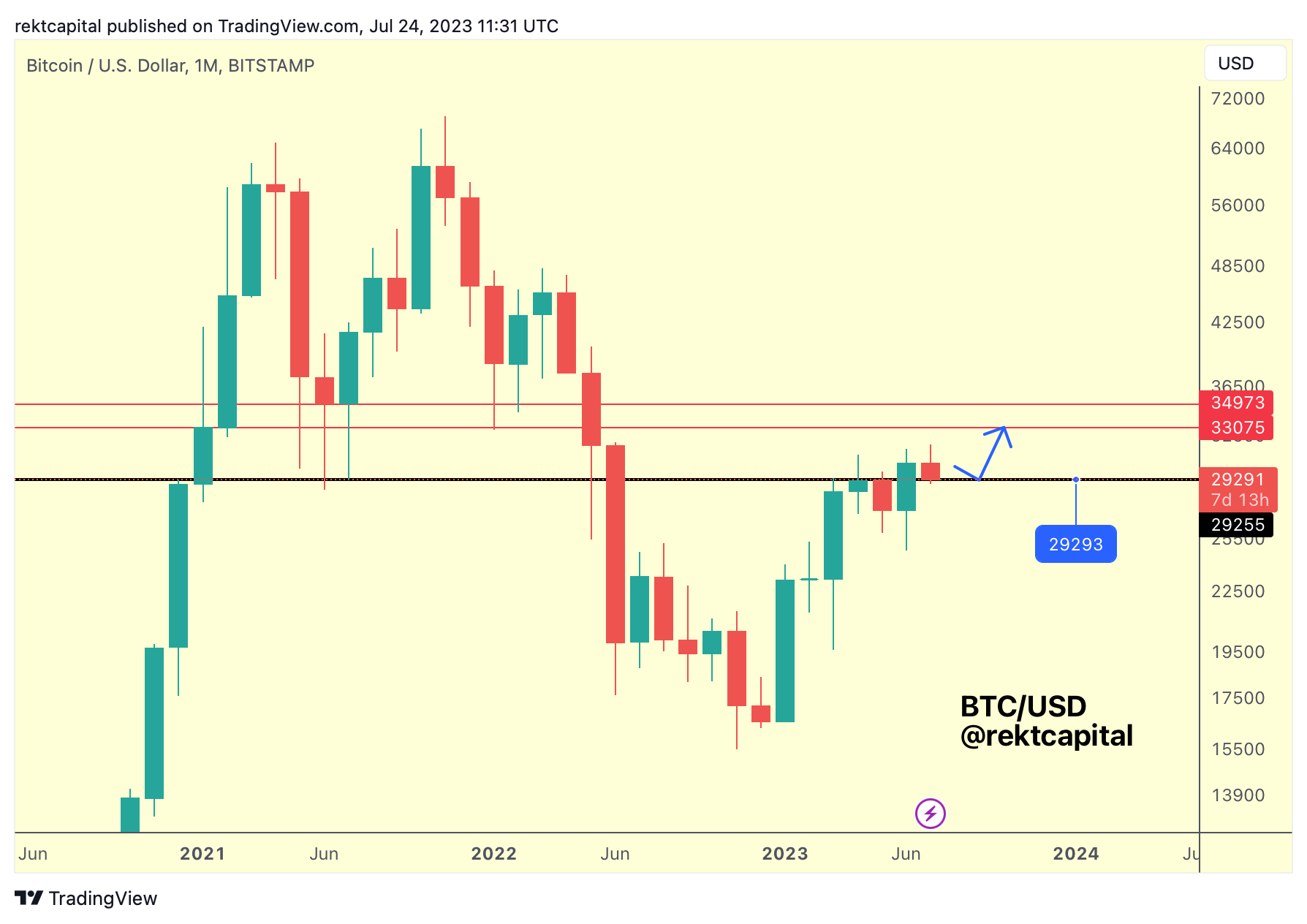 The black ~$29255 level acted as resistance in 2023.
It acted as resistance in March, April, and May.
However in June, this is when the breakthrough occurred.
Finally, this past June price was able to break beyond this resistance.
But in doing so, BTC never flipped it into a new support so as to technically position itself for upside.
Now BTC is in the process of retesting this crucial level into new support.
And with the Monthly Close just around the corner, the positioning is very favourable.
In fact, a Monthly Close above the black ~$29255 level would suggest a successful retest.
If the June candle was the breakout monthly candle and July was the retesting candle - then the August candle should be setup to become the post breakout, post retest trend continuation candle.
So far, things are shaping up to be just that.
But now that this long-anticipated retest has occurred - in today's newsletter, we'll be focusing on how much lower could price could go down this July or even in early August for what would be considered a "bargain" retest.
Provided that this retest continues to hold going into the July Monthly Close and BTC Monthly Closes above ~$29255, there is still technical scope for downside below ~$29255 in the coming weeks.
And here's why:
This post is for paying subscribers only
Already have an account? Sign in.