Bitcoin: Pre-Halving Analysis (Part 4)
A comprehensive look at Pre-Halving years
Welcome to the Rekt Capital newsletter, a place for people who want to better navigate the crypto markets with the help of cutting-edge crypto research and unbiased market analysis
The Lower High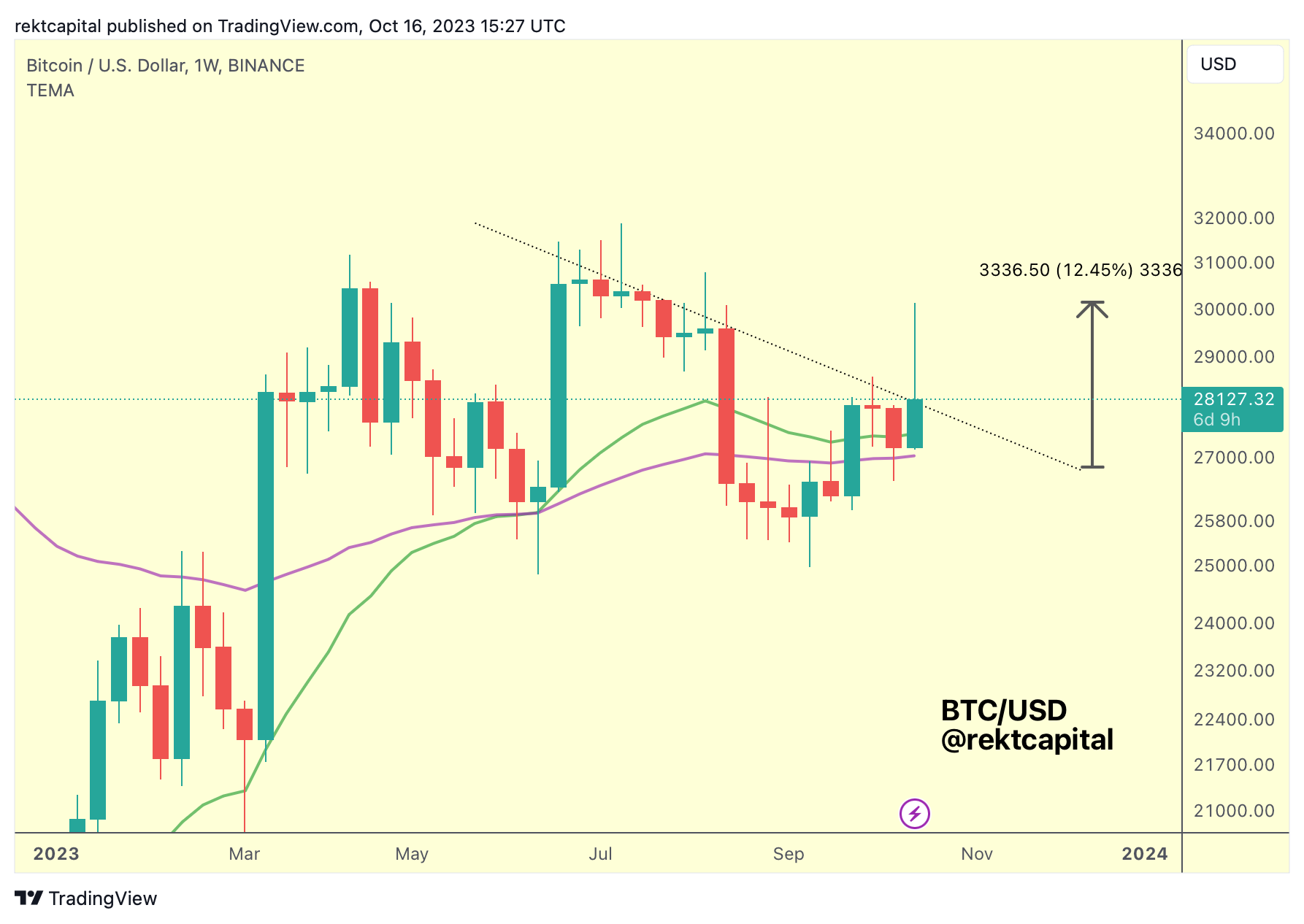 Bitcoin has rallied +12% this October, which is quite similar to the yield of the 2019 Pre-Halving October of +10%: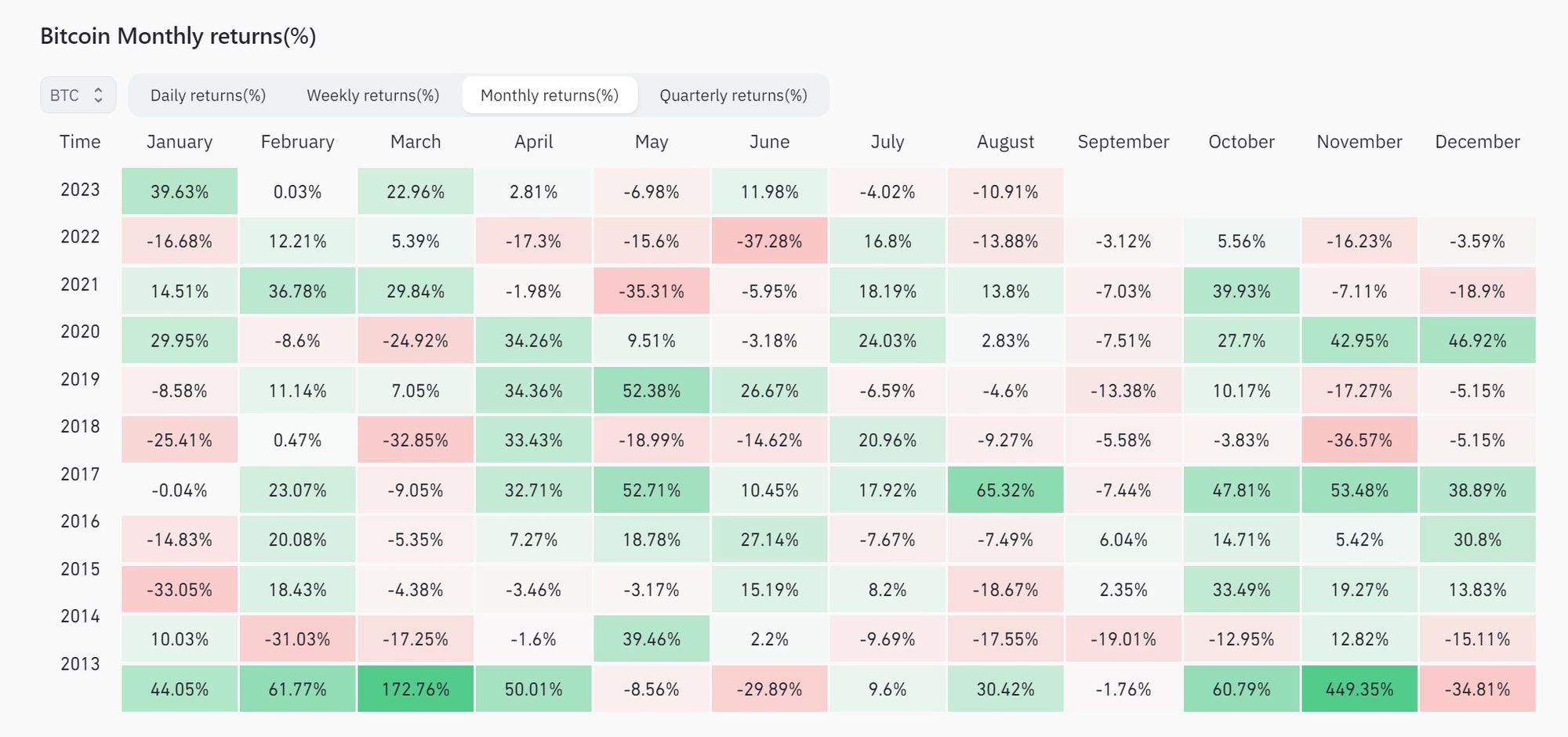 But back to the first chart: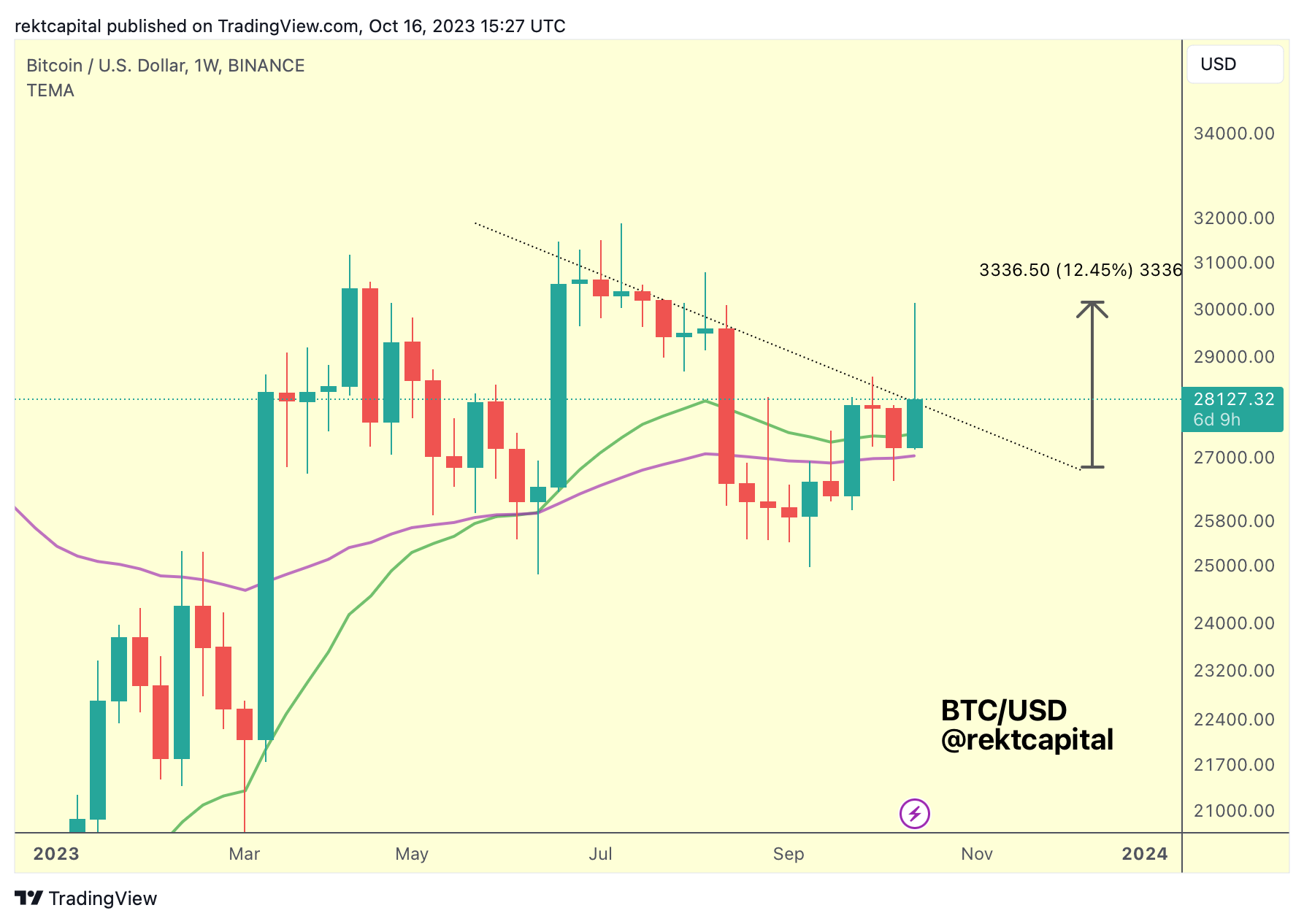 Bitcoin has successfully retested the Bull Market EMAs as support and enabled a rally to the Lower High resistance which has acted as a point of rejection for Bitcoin over the past several months.
Bitcoin needs to Weekly Close above ~$28400 to confirm a breakout beyond this Lower High resistance: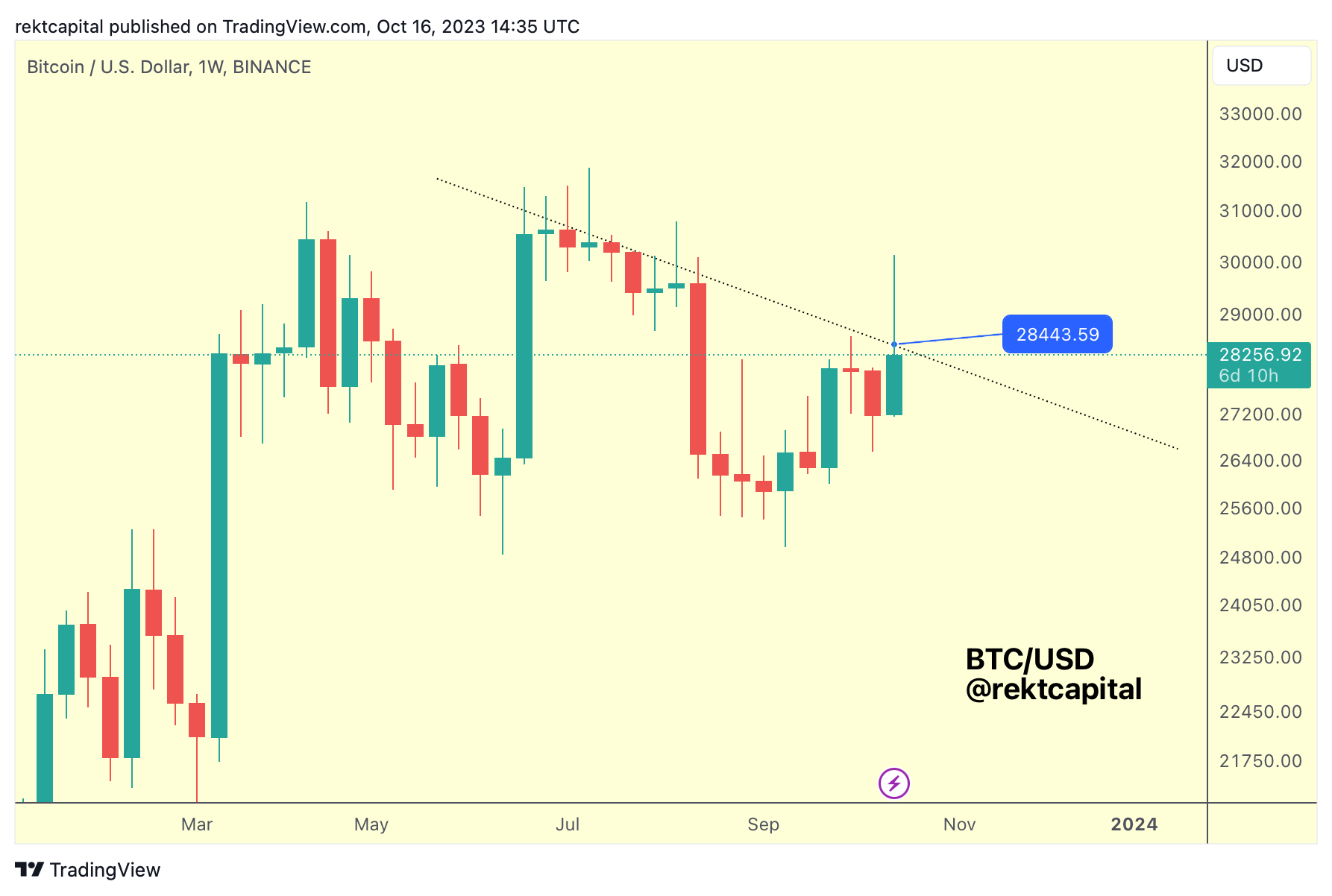 Until then however...
The Bearish Bitcoin Fractal remains intact: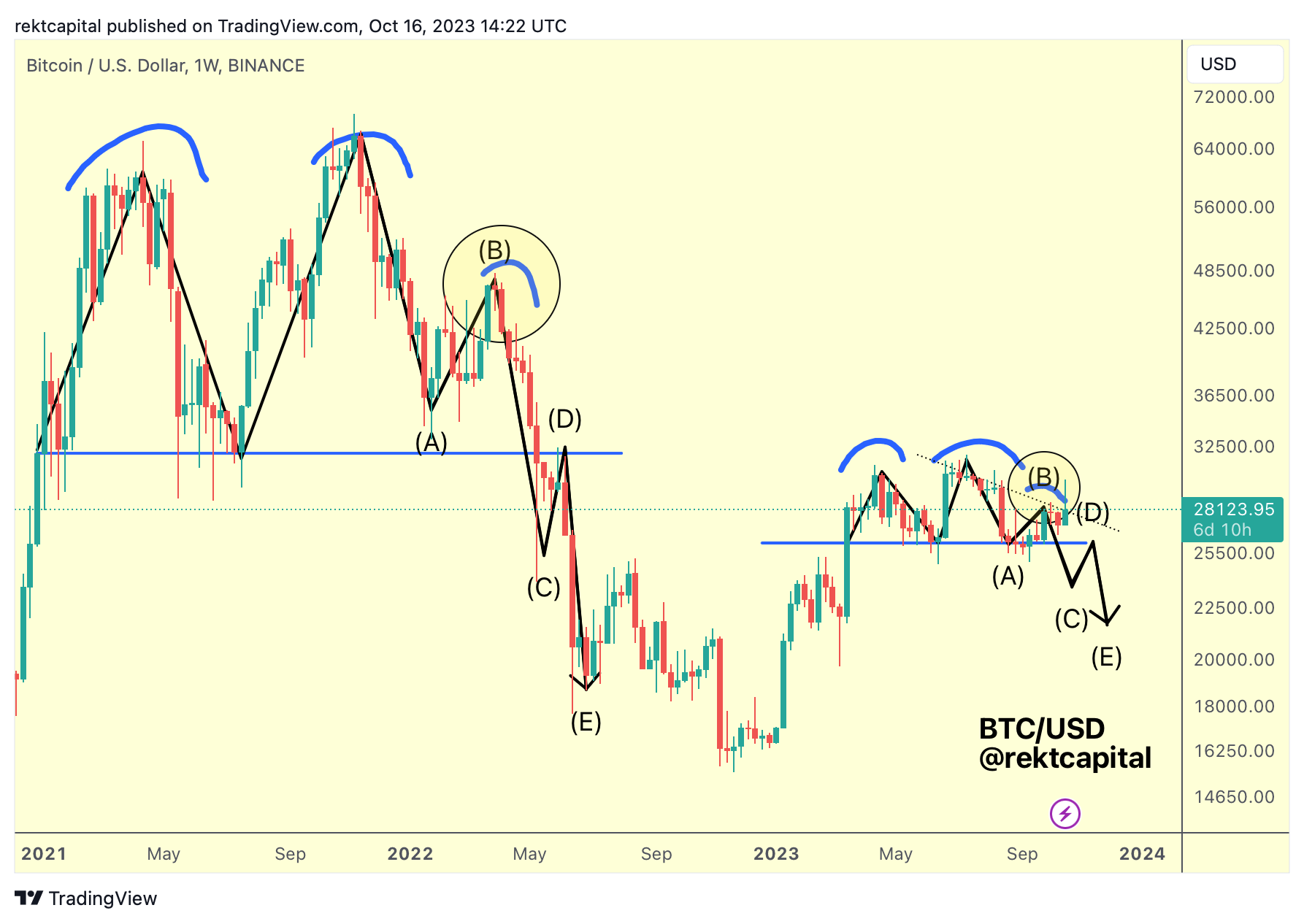 Technically, Phase A-B is still in play and a Weekly Close below the Lower High could set price up for Phase B-C.
Bitcoin has been consolidating around current levels, undecisive about completing Phase A-B or beginning Phase B-C of the fractal.
However, history suggests BTC may fail to hold above this Bull Market Support Band for much longer, like it did in 2022: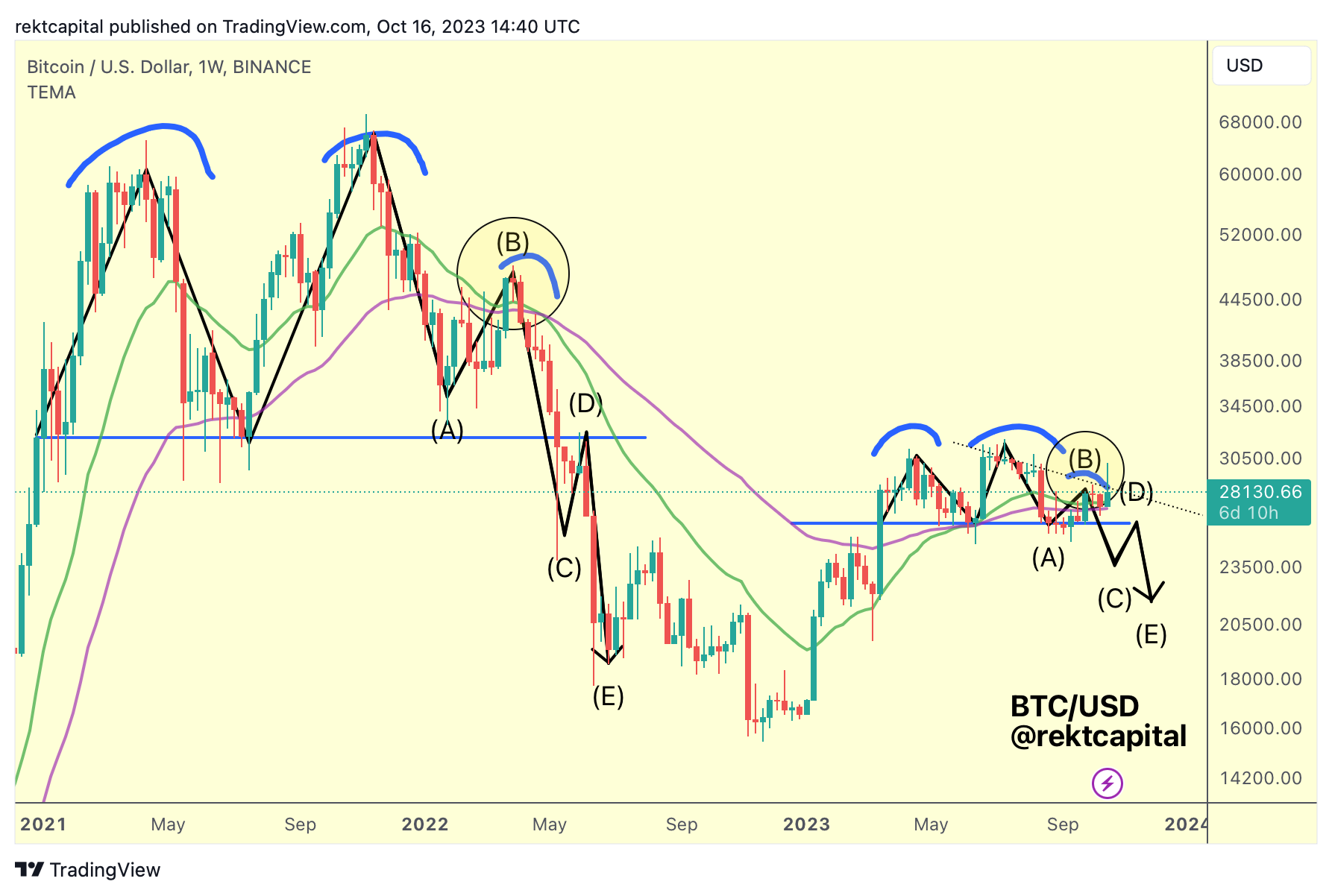 Upside deviations beyond the EMAs is common, not just when looking at 2022, but also in 2019: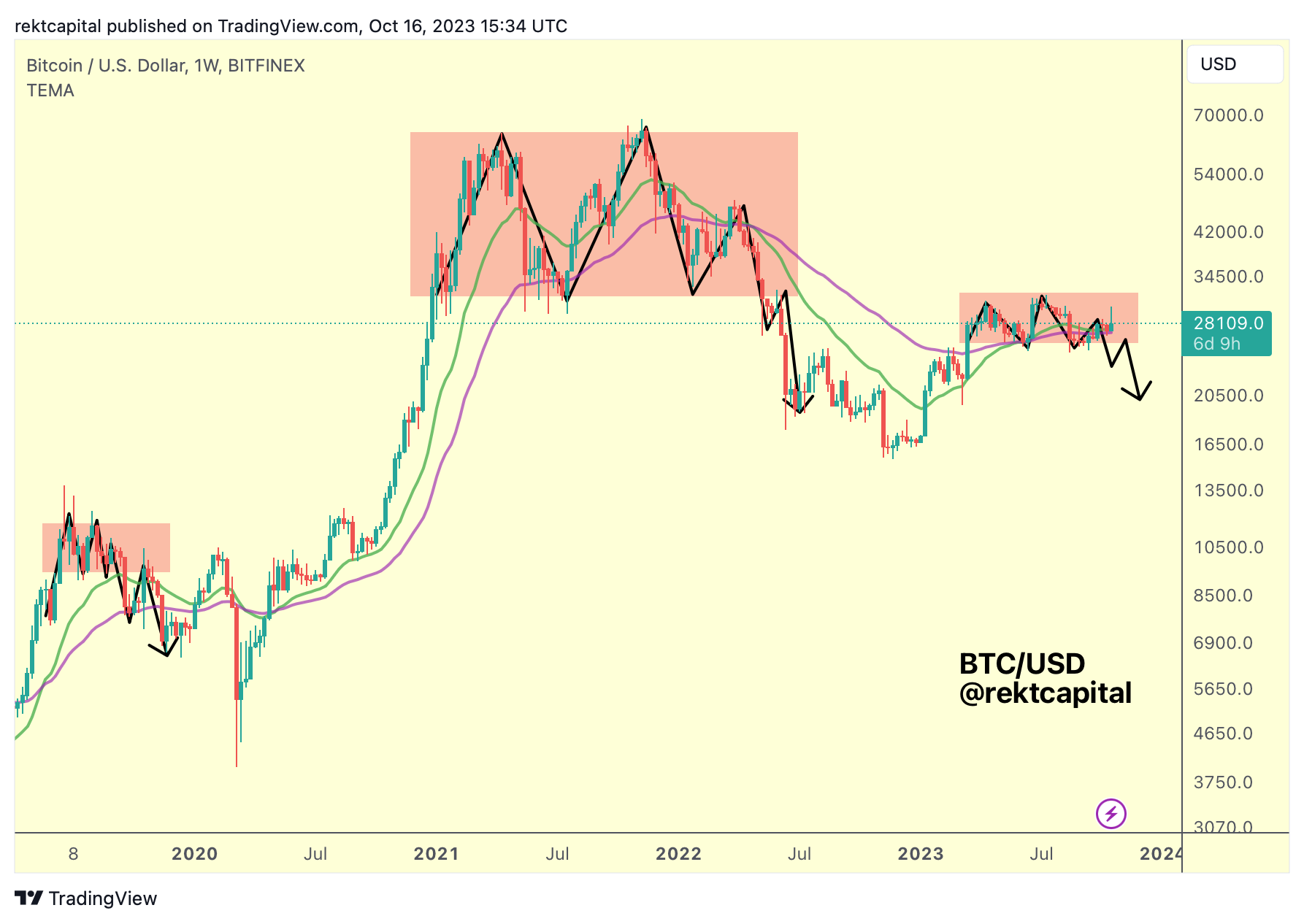 Upside and downside deviation in and around this Bull Market Support Band tends to occur in Pre-Halving years like 2019 and if history is any indication, this 2023 this current price action beyond the Bull Market Support Band may also represent and upside deviation.
Especially if Bitcoin fails to break beyond the Lower High resistance.
Because to invalidate this Bearish Bitcoin fractal, Bitcoin:
Needs to hold the Bull Market Support Band as support for multiple weeks.
Break and Weekly Close beyond the Lower High resistance.
Break beyond ~$31,000 resistance.
2015 vs 2019 vs 2023 - At This Point In The Cycle
This post is for paying subscribers only
Already have an account? Sign in.