Bitcoin - My Perspective
An in-depth look at historical cycles through the lens of data science
Welcome to the Rekt Capital newsletter, a place for people who want to better navigate the crypto markets with the help of cutting-edge crypto research and unbiased market analysis.
Retest Incoming - The 20-Month MA
Bitcoin has performed a new Weekly Candle Close below the ~$29250 level (black), which is positioning price for a rejection from this level as ~$29250 may be acting as new resistance.
This is the first Weekly Close below the black ~$29250 after price made its high in late June; this situation resembles closely when BTC made its first high in mid-April high which was then followed by the first Weekly Close below ~$29250.
And if late the situation from April is any indication, BTC could once again experience further downside from the ~$29250 level.
And such a rejection at this newly formed resistance could enable a retest of a key region...
And that is the 20-month MA: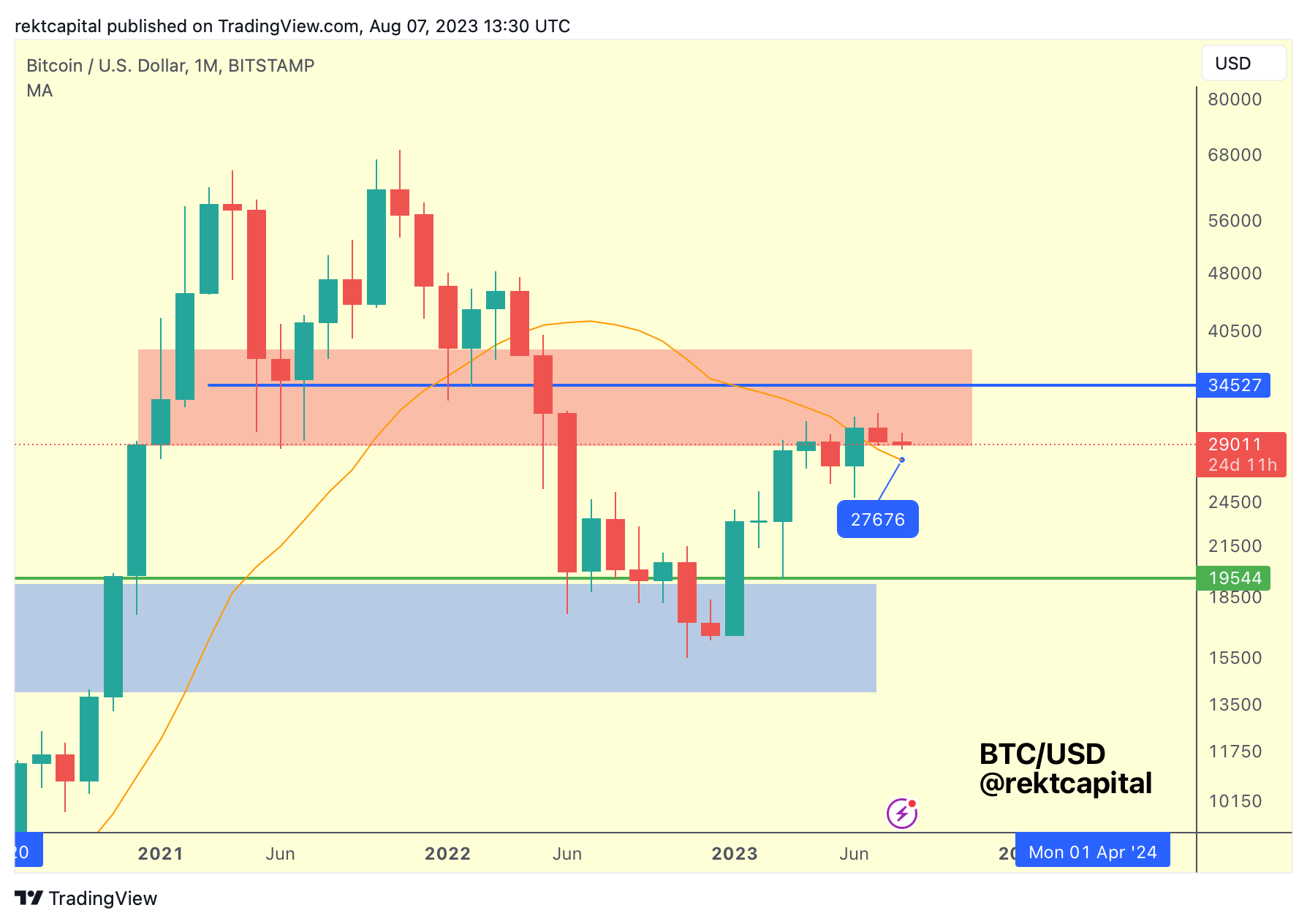 The 20-month MA represents the price point of ~$27700 at this time.
Successfully retesting the 20-month MA as support would be a bullish development for price.
So the ~$29250 level could act as an important conduit in facilitating a crucial retest.
But the other noteworthy resistance is the 2-year MA: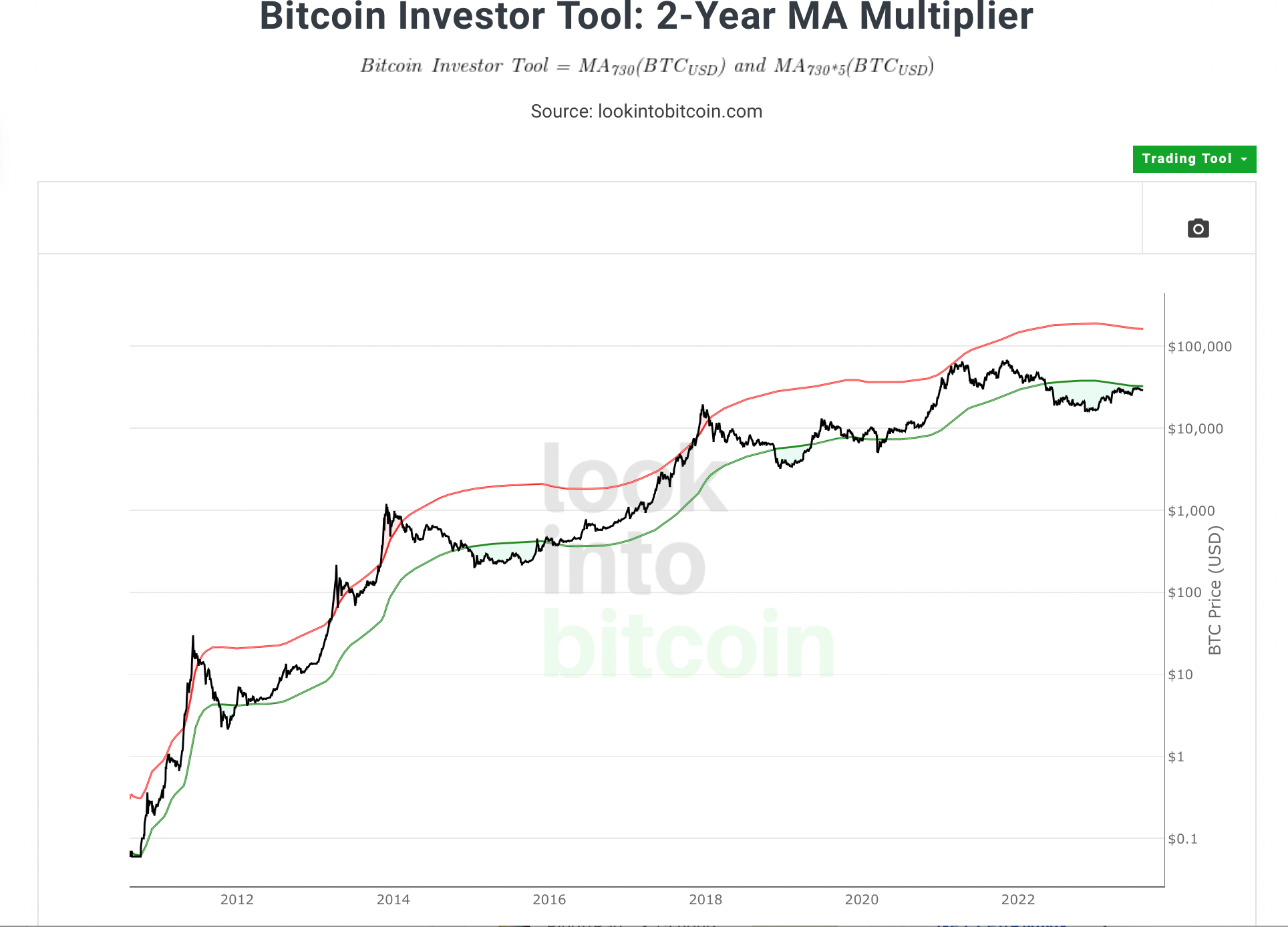 Historically, any consolidation below the green 2-year MA has preceded fantastic ROI for long-term BTC investors.
And BTC is currently challenging the 2-YMA for a breakout, rejecting from there.
Interestingly, while the area below the 2-year MA is the Accumulation Area for bargain buying investors, the 2YMA itself acts as the Range High resistance for this Accumulation Area.
Essentially, BTC needs to break beyond this 2YMA to kickstart new continuation in a new macro uptrend.
Right now, BTC seems to be rejecting from this 2-YMA: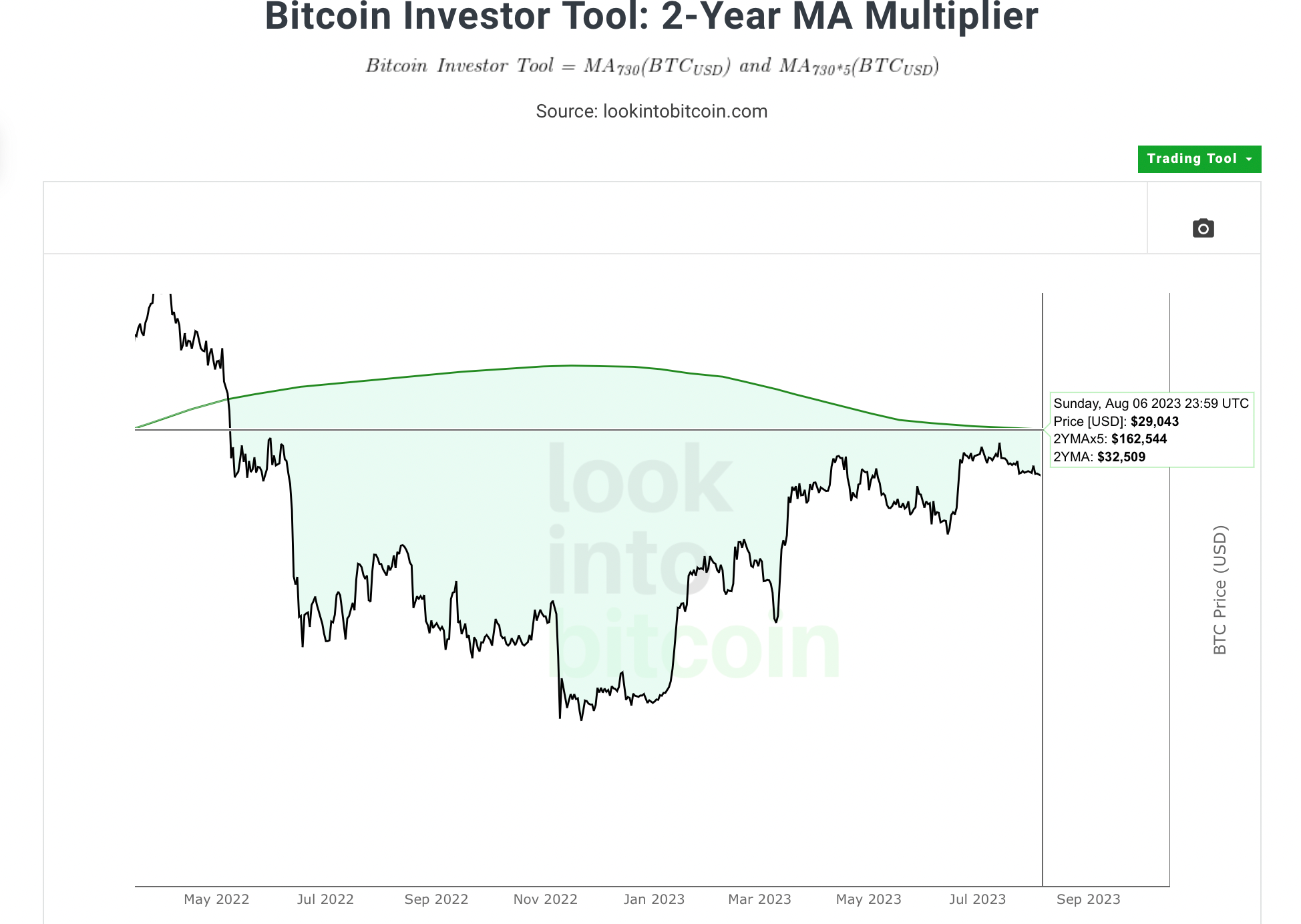 The 2YMA represents the price point of ~$32500 and the recent BTC highs have occurred slightly below that price point.
The 2YMA is the breakout point that price needs to breach to enjoy further trend continuation.
But in today's edition, we'll be talking about how rejection at the 2YMA is normal across cycles and how this 2YMA may act as resistance in the short-term but as crucial support in the mid-term.
This post is for paying subscribers only
Already have an account? Sign in.