Altcoin Market Update
Features analysis on 7 Altcoins: ETH SHIB SOL UNI FET XLM VRA
This Friday, I'll chart your Altcoin picks in an exclusive subscriber-only TA newsletter and will cover as many as I can.
So if you'd like to have an Altcoin charted, feel free to share max. two TA requests each in the comments below.
I'll chart the Altcoins that get mentioned and 'Liked' the most.
In today's edition of the Rekt Capital Newsletter, the following cryptocurrencies will be analysed and discussed:
Ethereum (ETH)
Shiba Inu (SHIB)
Solana (SOL)
UniSwap (UNI)
Fetch ai (FET)
Stellar (XLM)
Verasity (VRA)
Let's dive in.
---
Ethereum - ETH/USD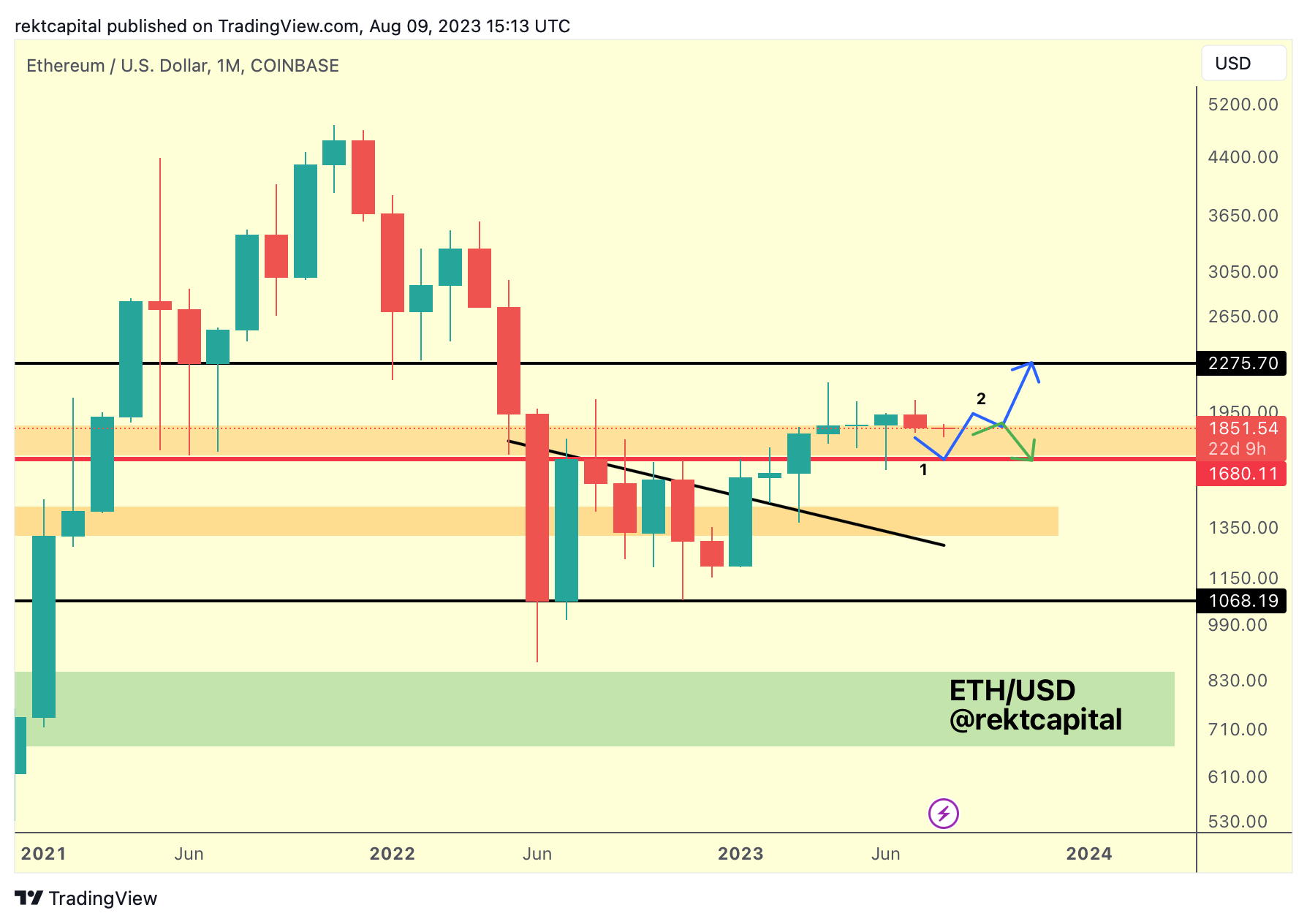 ETH marginally Monthly Closed below the top of the orange box and as a result is positioning itself for the top of the orange box to figure as resistance.
Continued rejection here could actually send ETH to follow the green path to the ~$1680 support level (red).
To dispel this bearish positioning, ETH would need to reclaim the top of the orange box as support.
Until then, there is a risk of further downside for ETH, especially since it wasn't able to produce any sustainable upside from the top of the orange box when price was above it.
Shiba Inu - SHIB/USDT
SHIB is an Altcoin we covered in Friday's Altcoin TA session.
Here is the analysis from then: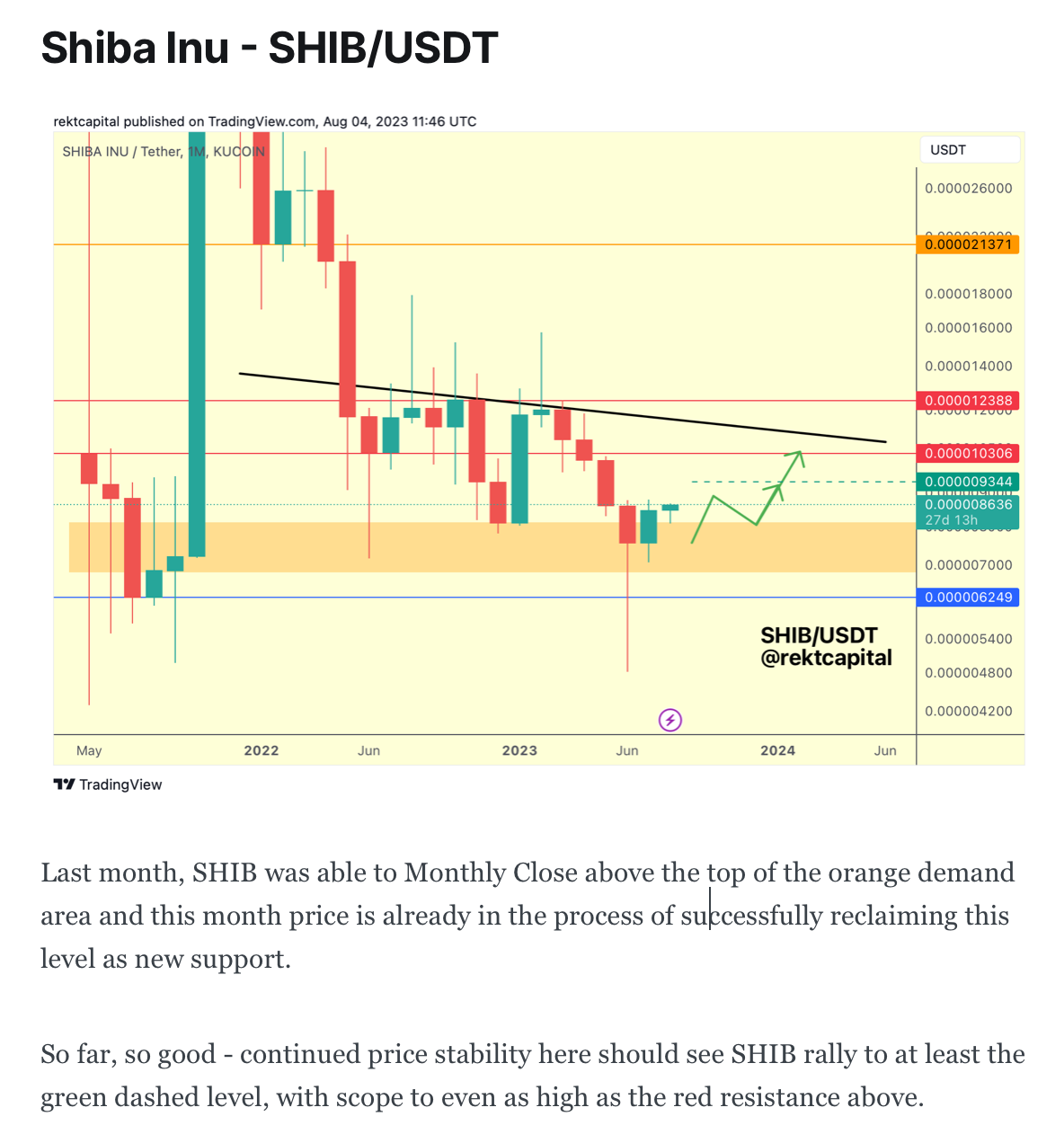 And here is an update:
SHIB rallied +19% to the red resistance, following the green path perfectly.
At this stage, if SHIB wants to challenge the red resistance above, SHIB would need to successfully dip into the green dashed level to hold it as support.
Successful retest there would enable a move to the red resistance again in an effort to challenge for a break to try to revisit the black multi-month downtrend.
Solana - SOL/USDT
This post is for paying subscribers only
Already have an account? Sign in.