Altcoin Newsletter #99
My exclusive commentary on 9 Altcoins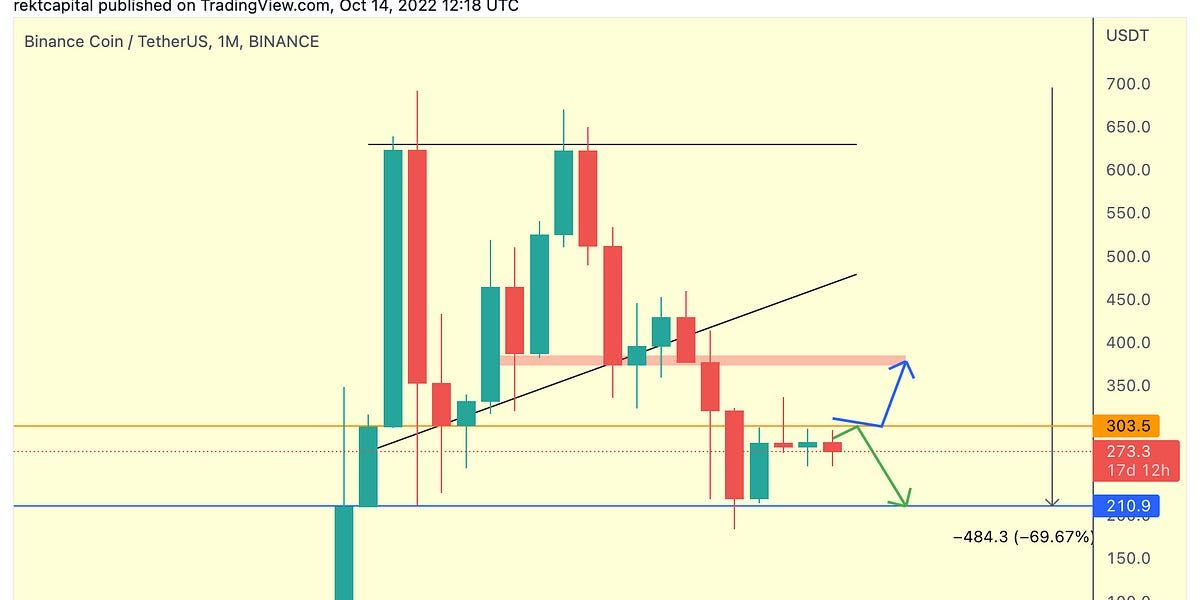 Hello cryptocurrency trader and investor,
Before jumping into today's newsletter issue, I wanted to show you how you can become an expert in conducting technical analysis 🚀
As you may be aware, I have a few Technical Analysis courses available for investors and this week, I am running the biggest offer ever.
At a whopping 63% discount, I am giving you the Rekt Capital Masterclass Bundle: 4 TA online courses at the price of only $299.
Here's what's inside the bundle:
Course #1: Altcoin Investing Course (worth $199)
Course #2: Bitcoin Investing Course (worth $199)
Course #3: Cryptocurrency Technical Analysis Course (worth $149)
Course #4: Cryptocurrency Risk Management Course (worth $249)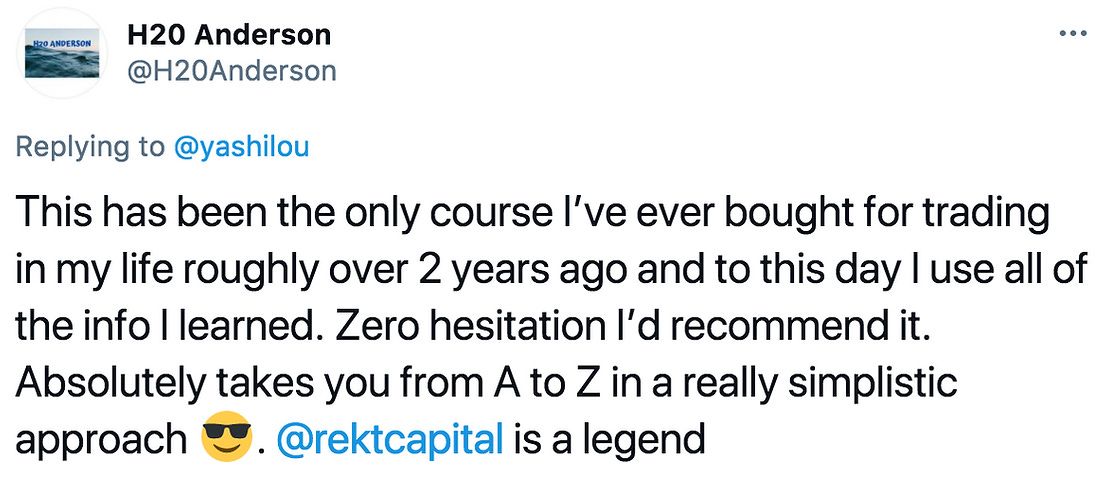 Put together, these courses are worth close to $800.
You can get them right now for only $299.
These FOUR courses will teach you the fundamentals of conducting technical analysis in the crypto markets so that you can benefit from both long and short term opportunities that can only be spotted with a powerful tool: TA.
You being here shows me that you want to level up your trading and investing skills.
So, take the opportunity and the future will thank you for it! 👊
---
In today's Altcoin newsletter, I cover 8 different Altcoins, specifically:
Binance Coin (BNB/USDT)
Quant (QNT/USD)
Coti (COTI/USDT)
Iota (IOTA/USD)
Crypto Com (CRO/USDT)
Near Protocol (NEAR/USDT)
VeChain (VET/USDT)
Poktus (POKT/USDT)
Marlin Protocol (POND/USDT)
Let's dive in.
---
Binance Coin - BNB/USDT
BNB has been hovering just below this orange resistance for months now.
But my stance hasn't changed because nothing really has progressed on the chart.
BNB would need to reclaim orange as support for a move via the blue path to occur.
In my opinion, if such a development were to occur, this could be relief before downside continuation.
Because BNB has retraced only -69% in this Bear Market meanwhile other Altcoins have retraced somewhere between -90% to -95%.
If BNB isn't able to reclaim orange and orange continues to figure as resistance, then BNB would follow the green path in which case the blue support may not be able to hold much longer, opening up the possibility for a retracement deeper than -69%.
Quant - QNT/USD
In the September 30th edition of the Altcoin Newsletter, I presented two pathways for QNT, each dictating a different directional bias: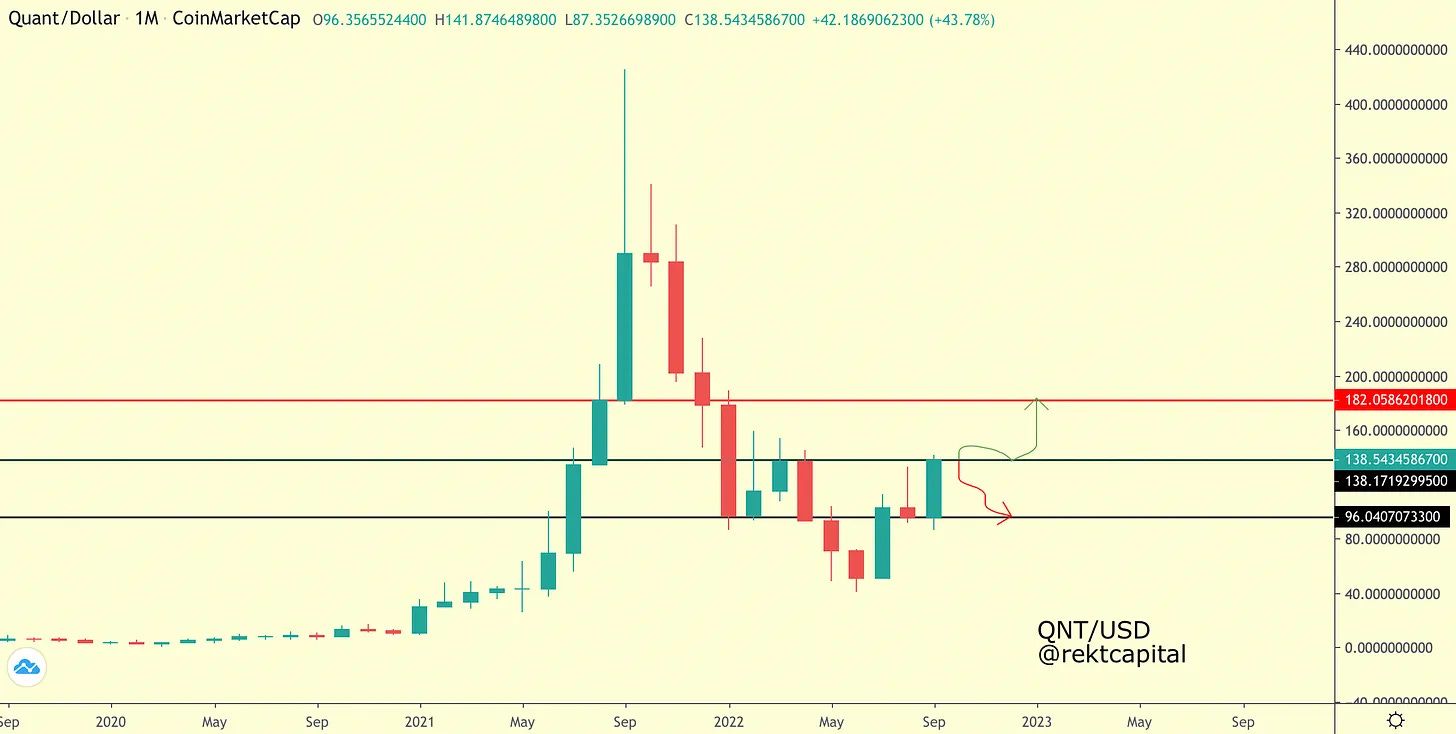 Essentially, QNT needed to perform a Monthly Close above black $138 resistance to enable a retest of that level into support and by the same token - a move via the green path.
Monthly Close below $138 would enable a red path move, on the other hand.
Here is an update: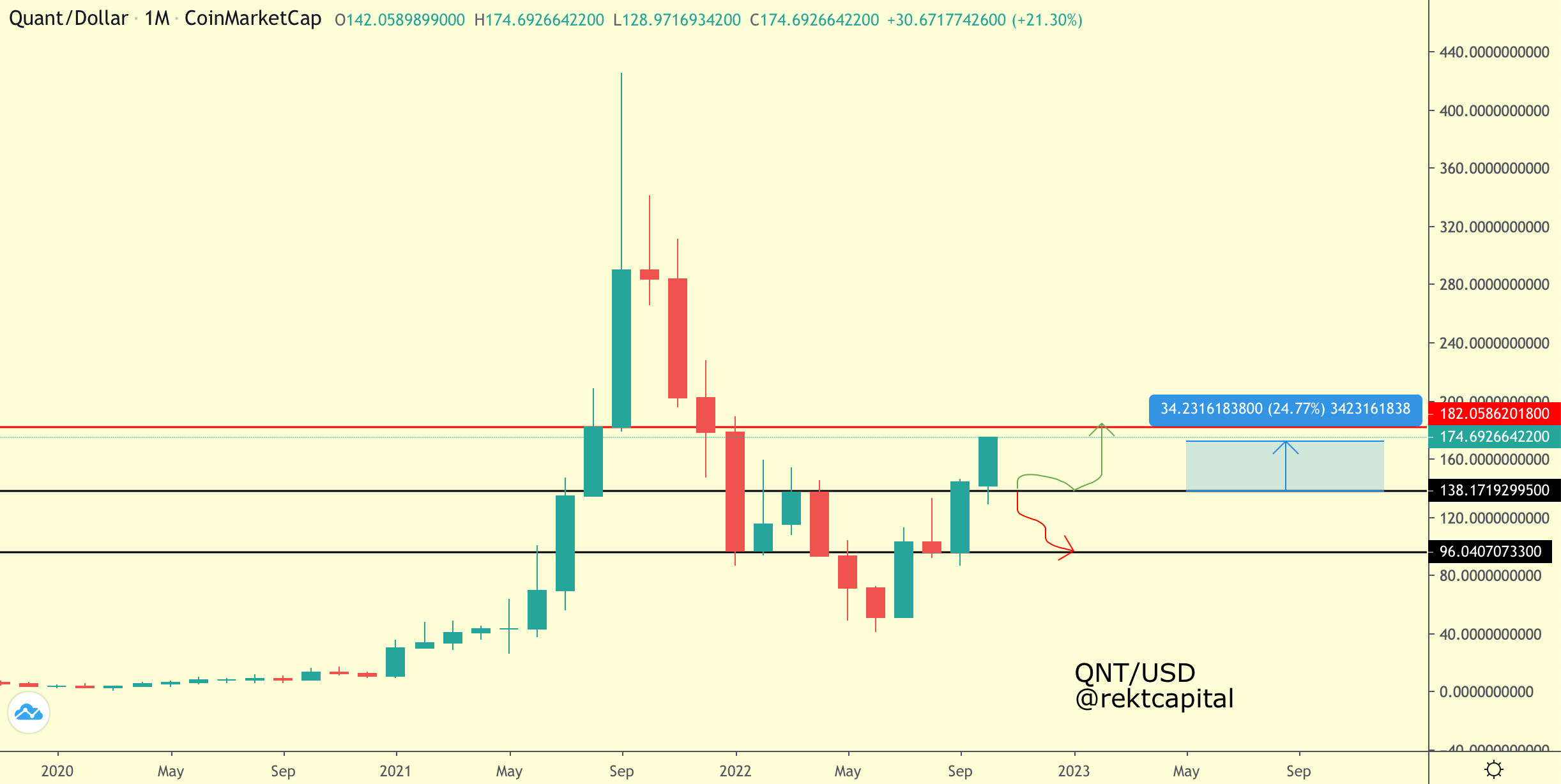 QNT was able to Monthly Close above $138 resistance and this month it is clear that a retest of $138 as new support occurred, enabling a +24% move towards the next red resistance at $182.
This move will likely continue until $182 and it will be important to watch for how price reacts there.
If for example QNT upside wicks beyond red $182, failing to Monthly Close above said level, then the move may be close to ending at $182 and a drop to $138 could take place once again.
Monthly Close above $182 and retest of it into support would enable a move to the $200 level.
Again, just like last time, those are my personal triggers for directional bias, and how I prefer to trade in current market conditions; that is, via signals of confirmation of trend.
This post is for paying subscribers only
Already have an account? Sign in.