Altcoin Newsletter #75
My exclusive commentary on 8 Altcoins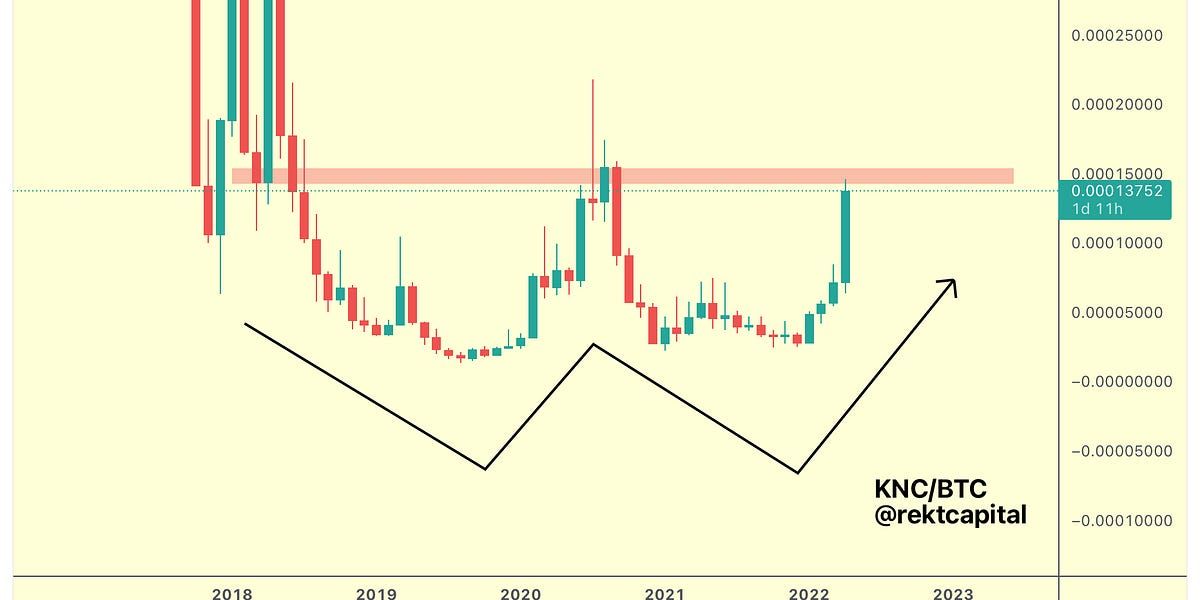 Welcome to the Rekt Capital newsletter, a resource for people who want to better navigate the crypto markets with the help of cutting-edge crypto research and unbiased market analysis.
Every Friday, I host an Altcoin TA session where I share my exclusive commentary on the price action of a wide variety of coins.
I share charts on 8 coins today.
---
In today's Altcoin newsletter, I cover 8 different Altcoins, specifically:
Oasis Network (ROSE/USDT)
Kyber Network (KNC/BTC)
Tezos (XTZ/USDT)
Binance Coin (BNB/BTC)
Steem (STEEM/USD)
Monero (XMR/BTC)
Synthetix Network Token (SNX/USD)
Ocean Protocol (OCEAN/BTC)
---
Oasis Network - ROSE/USDT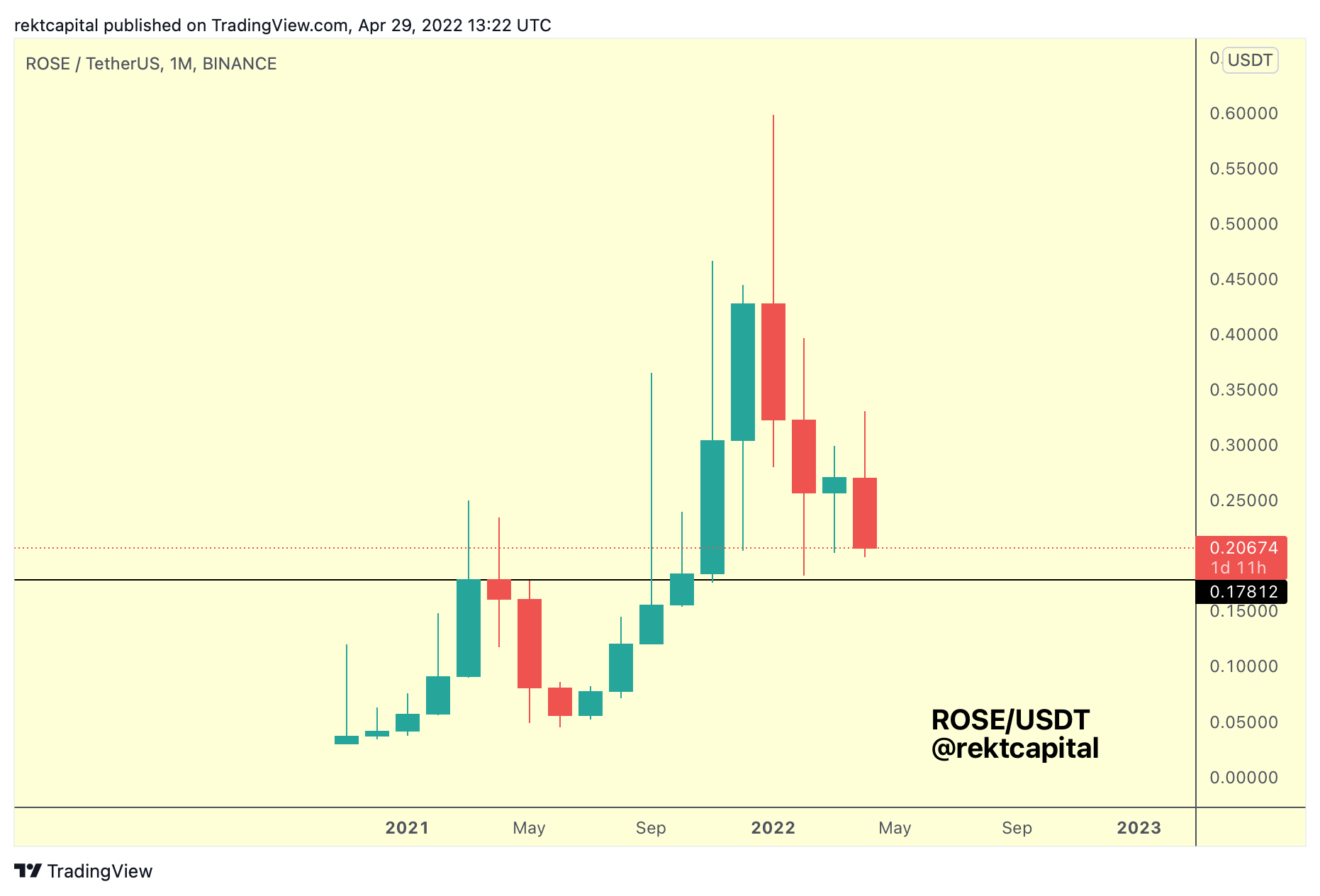 The black level is a crucial Monthly level that was figured as major resistance which prompted a Bear Trend for OASIS.
This time around, OASIS is in a Bear Trend but headed towards the black level, whereas before the Bear Trend was actually caused by the black level.
Downside wicking into this black level is possible, as that's probably going to be a major support area going forward.
Kyber Network - KNC/BTC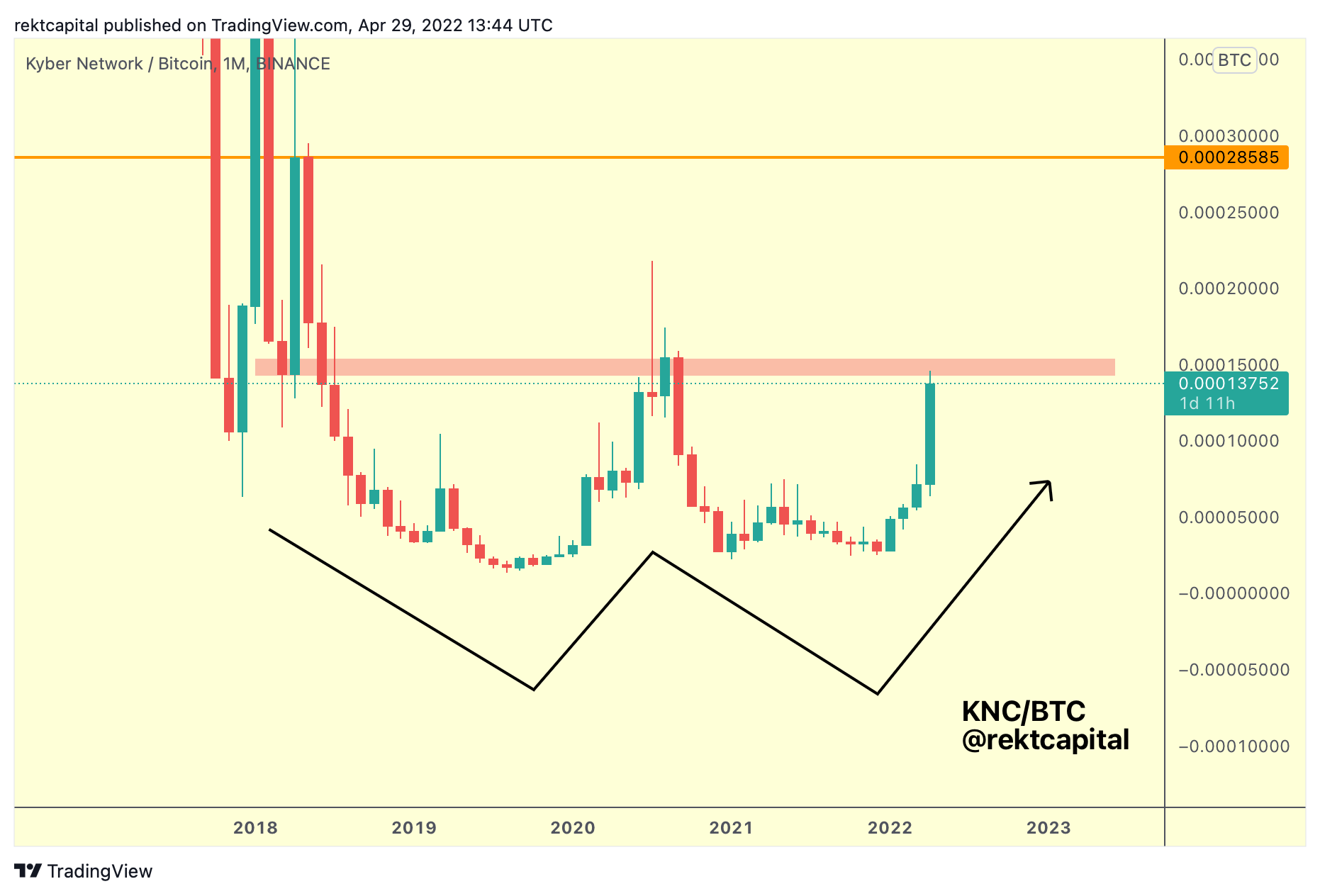 KNC may be forming a macro Double Bottom, the validation point of which is this red resistance.
Monthly Close above the red area would be a great confirmation of this DB validating.
This is the final resistance before KNC breaks into the red-orange range which is +80%-wide.
Essentially, KNC needs to breakout past the red resistance to confirm a new macro uptrend.
This post is for paying subscribers only
Already have an account? Sign in.