Altcoin Newsletter #150
Features SOL STX BAND TOMO ERN FIL DOT
In today's Altcoin newsletter I cover 7 different Altcoins, specifically:
Solana (SOL)
Stacks (STX)
Band Protocol (BAND)
TomoChain (TOMO)
Ethernity (ERN)
Filecoin (FIL)
Polkadot (DOT)
These Altcoin TA requests are made by valued readers of the Rekt Capital Premium Newsletter
Let's dive in...
Solana - SOL/USD
Solana looks set to perform its highest Monthly Candle Close in an uptrend since April 2021.
In recent months, SOL would simply upside wick beyond this black $23.89 resistance before slinking back below said level for a rejection.
But now, it looks like SOL has broken out from the orange-black range (~$20-$23.89) and rallied straight into the purple area.
Purple has historically acted as a major area of support in the past.
The question now is - will it act as a major area of resistance?
This doesn't necessarily have to be the case: strong supports don't have to become strong resistances.
Especially if SOL is able to perform crucial candle closes within and inside the purple area: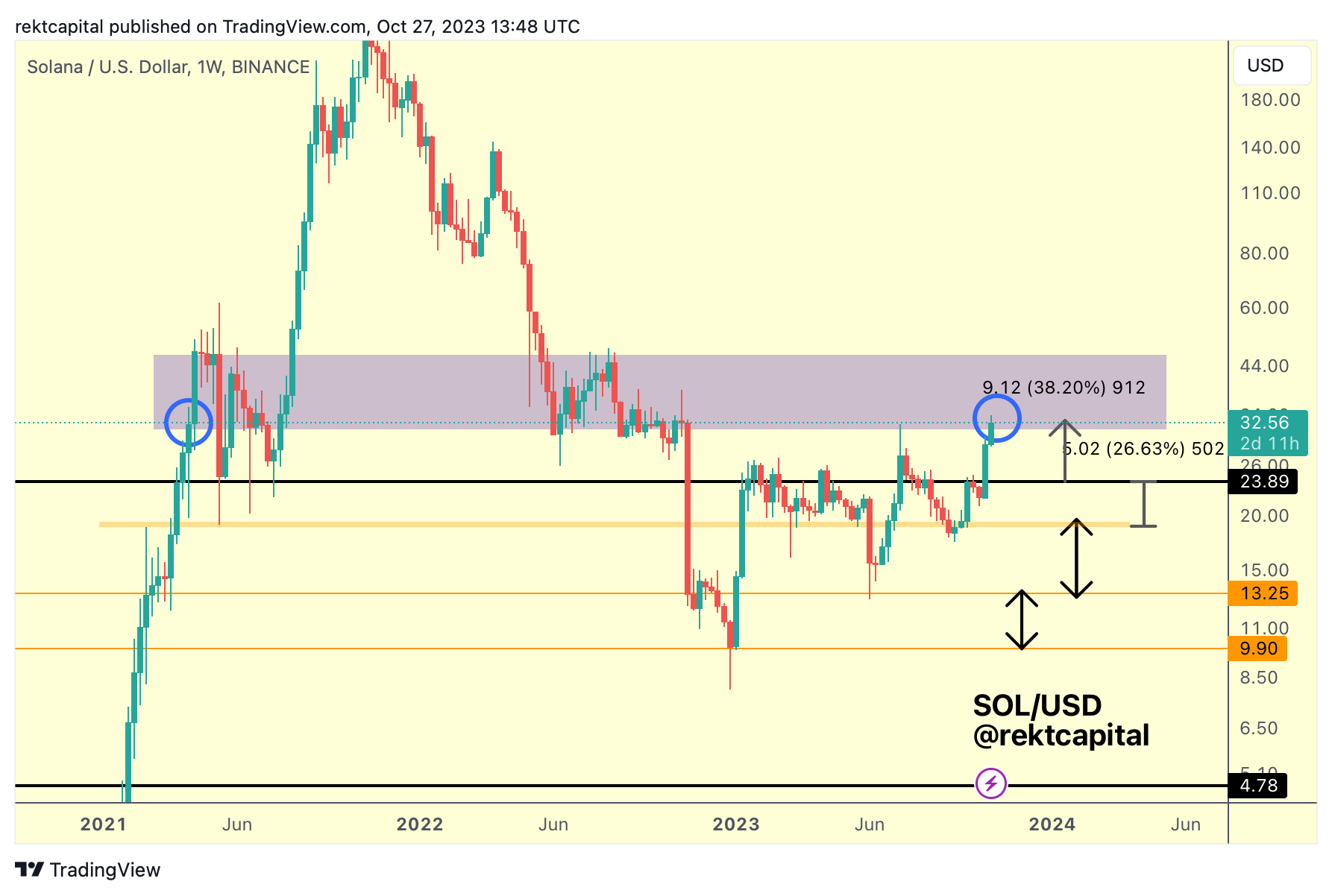 For example, a Weekly Candle Close followed by a retest of the bottom of the purple area as support could be enough in re-securing this purple area as one of demand.
Stacks - STX/USDT
Back on September 13th, I discussed how STX has revisited its Range Low, was forming a downtrending channel, and how it needed to Weekly Close above the Channel Top to confirm a breakout to new highs: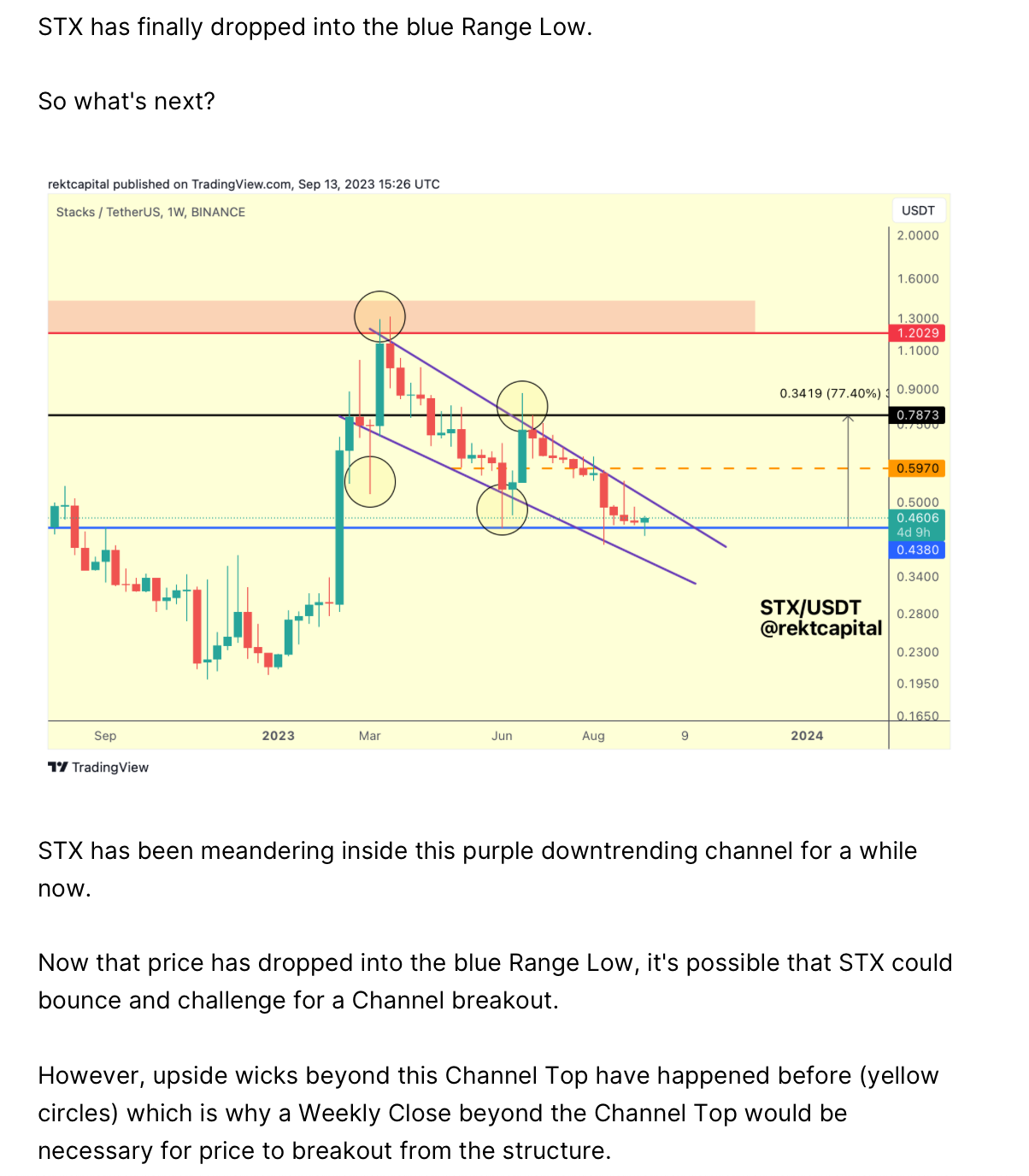 Fast forward to today and here is the analysis: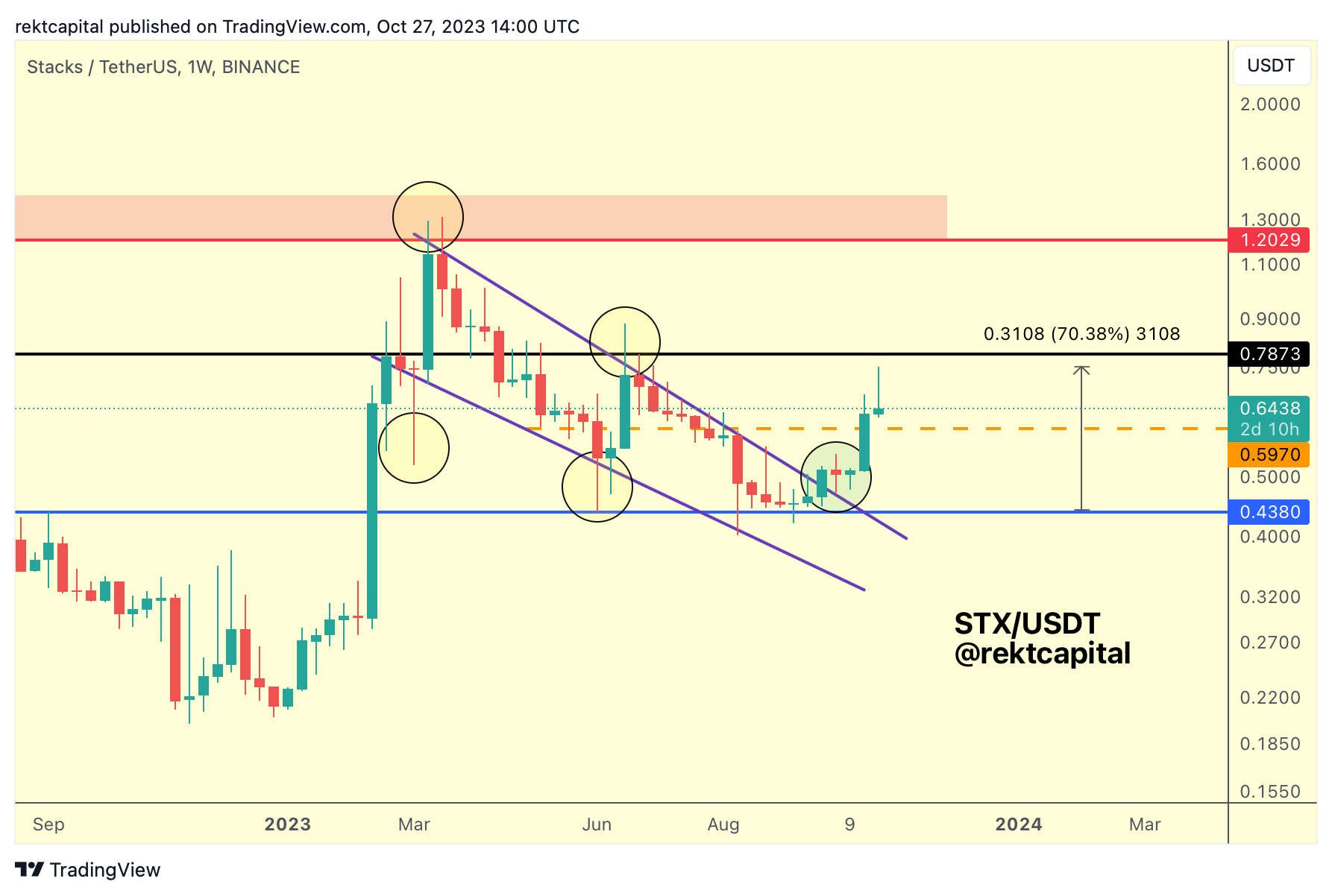 STX Weekly Closed beyond the Channel Top and spent almost two weeks in retest mode, retesting the Channel Top as support, particularly in the first post-breakout week.
This confirmed the breakout fully and enable upside continuation across the entire range, from blue Range Low to pretty much black Range High.
STX has rallied +70% since the initial analysis.
So what could be next for STX after such a phenomenal move?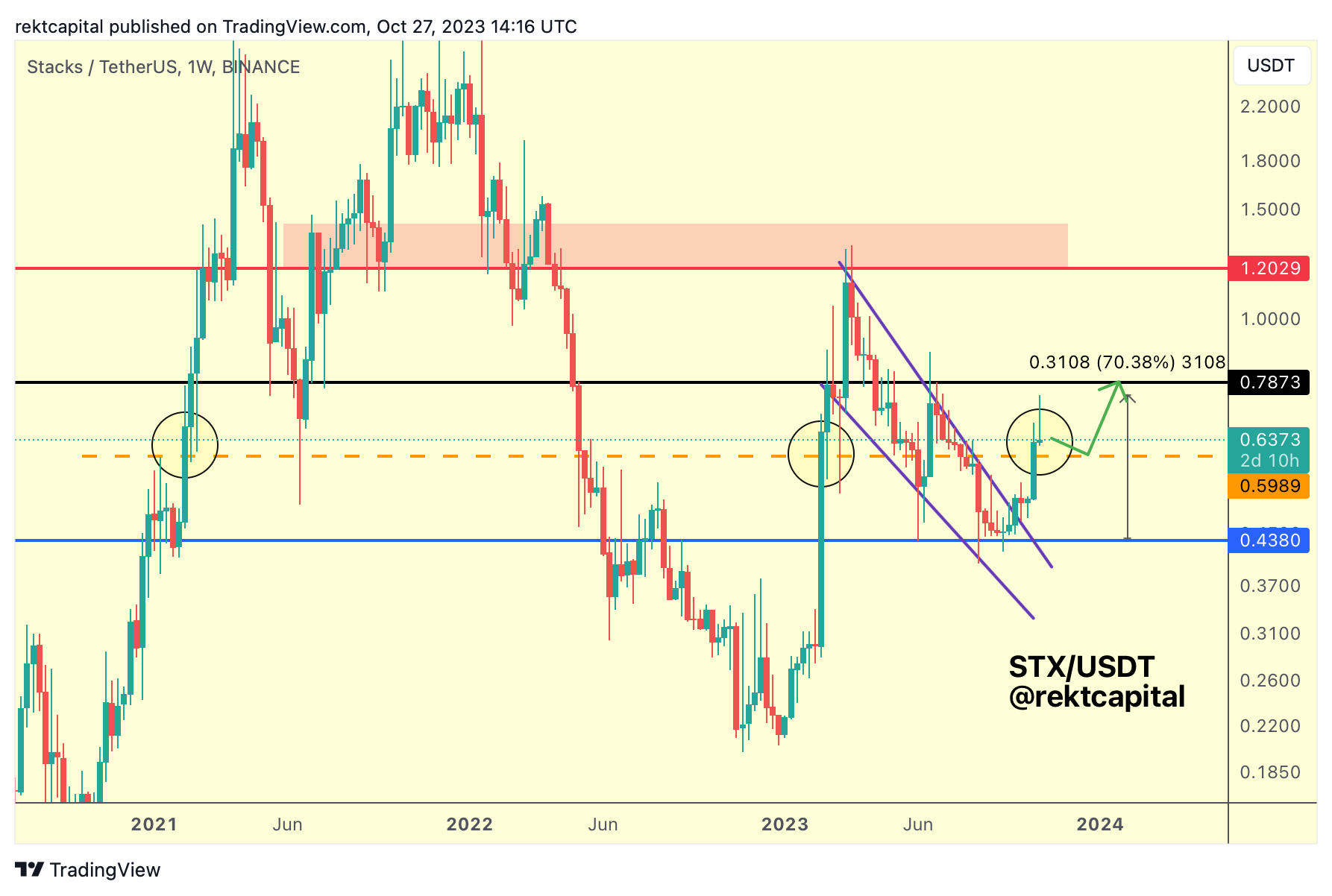 After rejecting at the Range High resistance (black), STX could now dip into the orange dashed support for a retest.
Historically, a successful retest there has preceded upside back to the Range High resistance for a challenge at breaking out from the range altogether.
Yellow circles showcase how these retests could get volatile, with downside wicking occurring below the orange dashed support.
Successful retest at orange could precede a revisit of the black Range High above.
Band Protocol - BAND/USD
This post is for paying subscribers only
Already have an account? Sign in.