Altcoin Newsletter #144
Features LTC PYR TEL VELO DOT CHZ ETH
In today's Altcoin newsletter, I cover 7 different Altcoins, specifically:
Litecoin (LTC)
Vulcan Forged (PYR)
Telcoin (TEL)
Velo Protocol (VELO)
Polkadot (DOT)
Chiliz (CHZ)
Ethereum (ETH)
These Altcoin TA requests are made by valued readers of the Rekt Capital Premium Newsletter.
Let's dive in...
---
Litecoin - LTC/USDT
As a preface to today's analysis, here is a LTC chart I shared earlier this year as part of my Litecoin thread on X: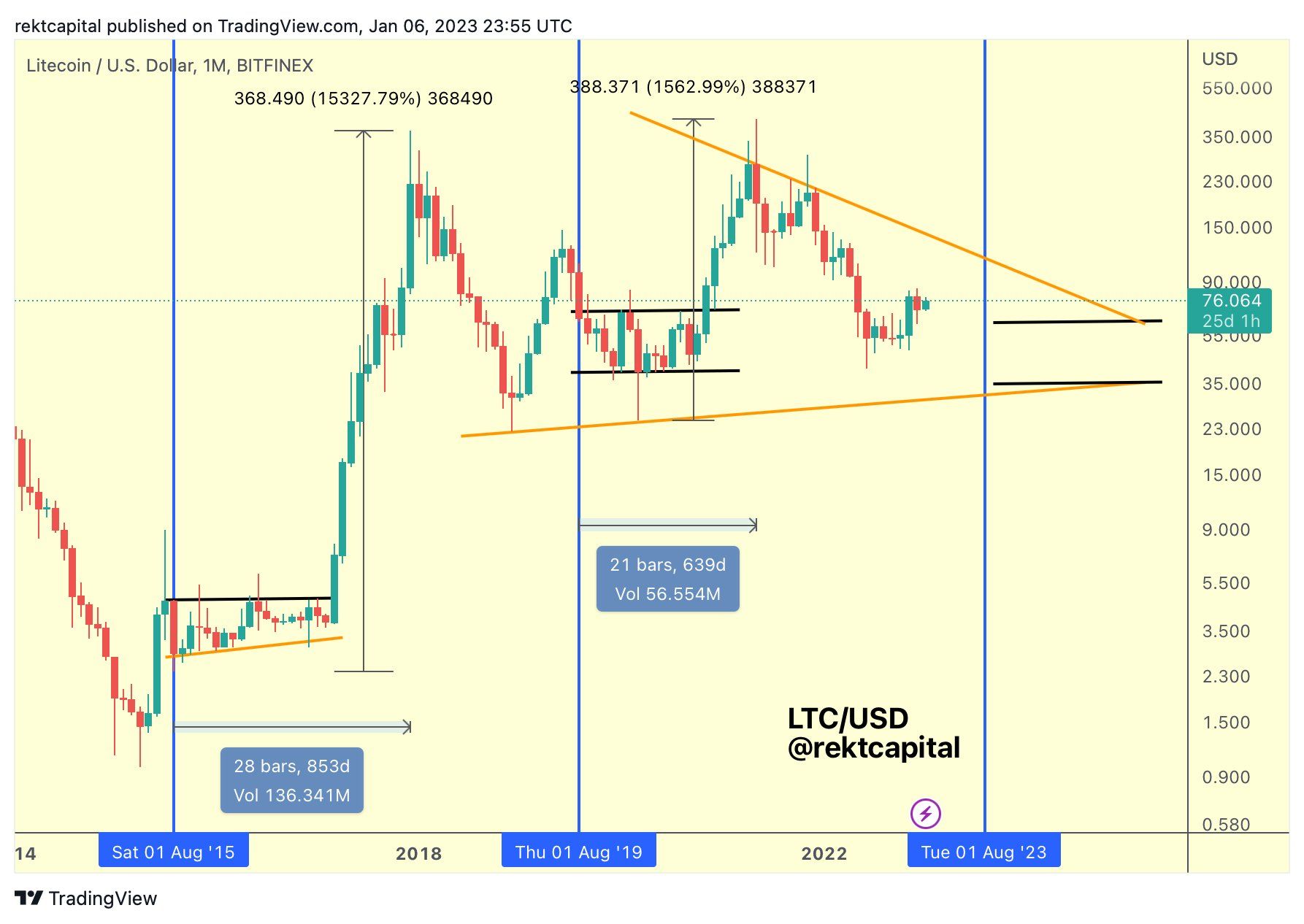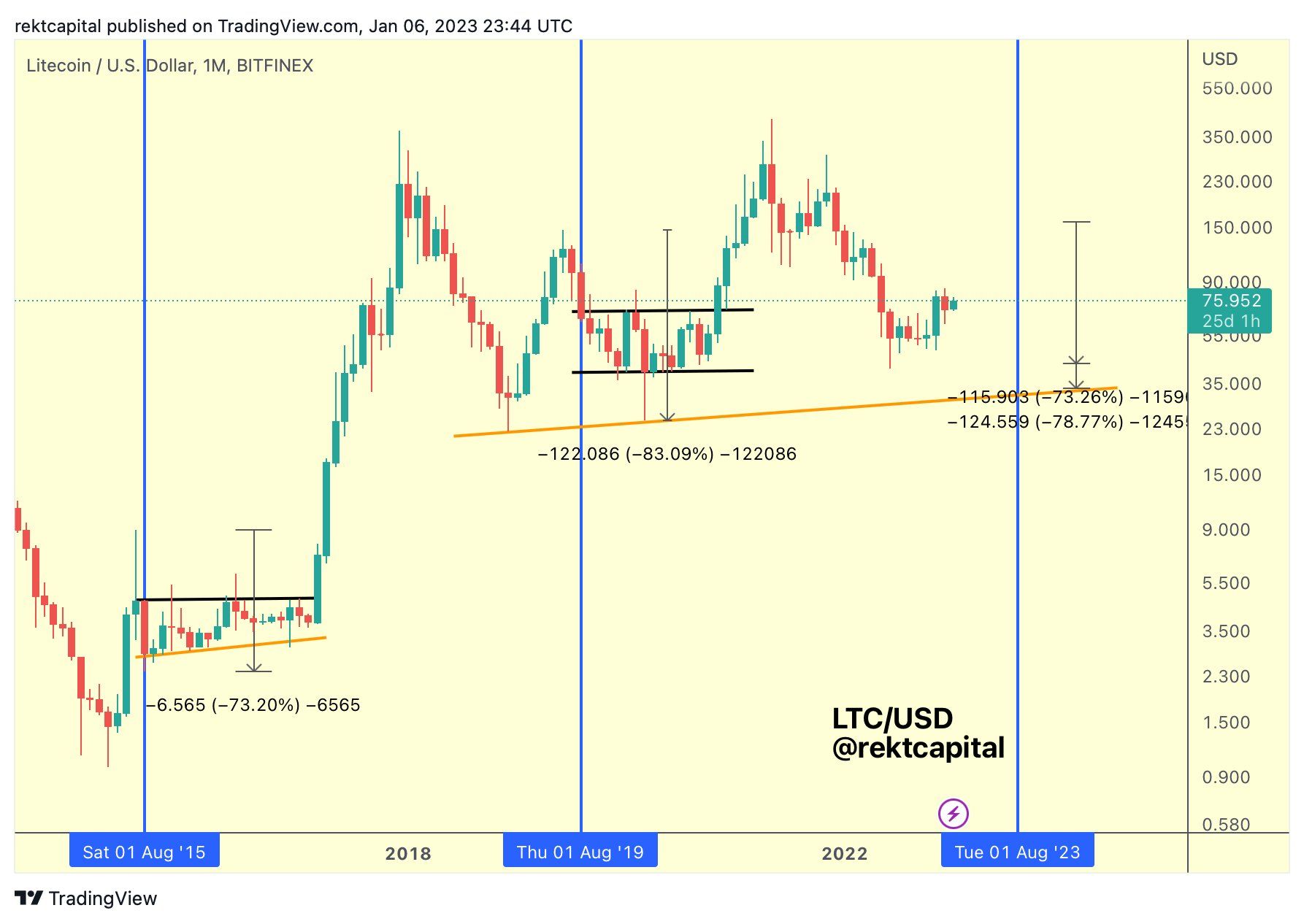 And here is an update: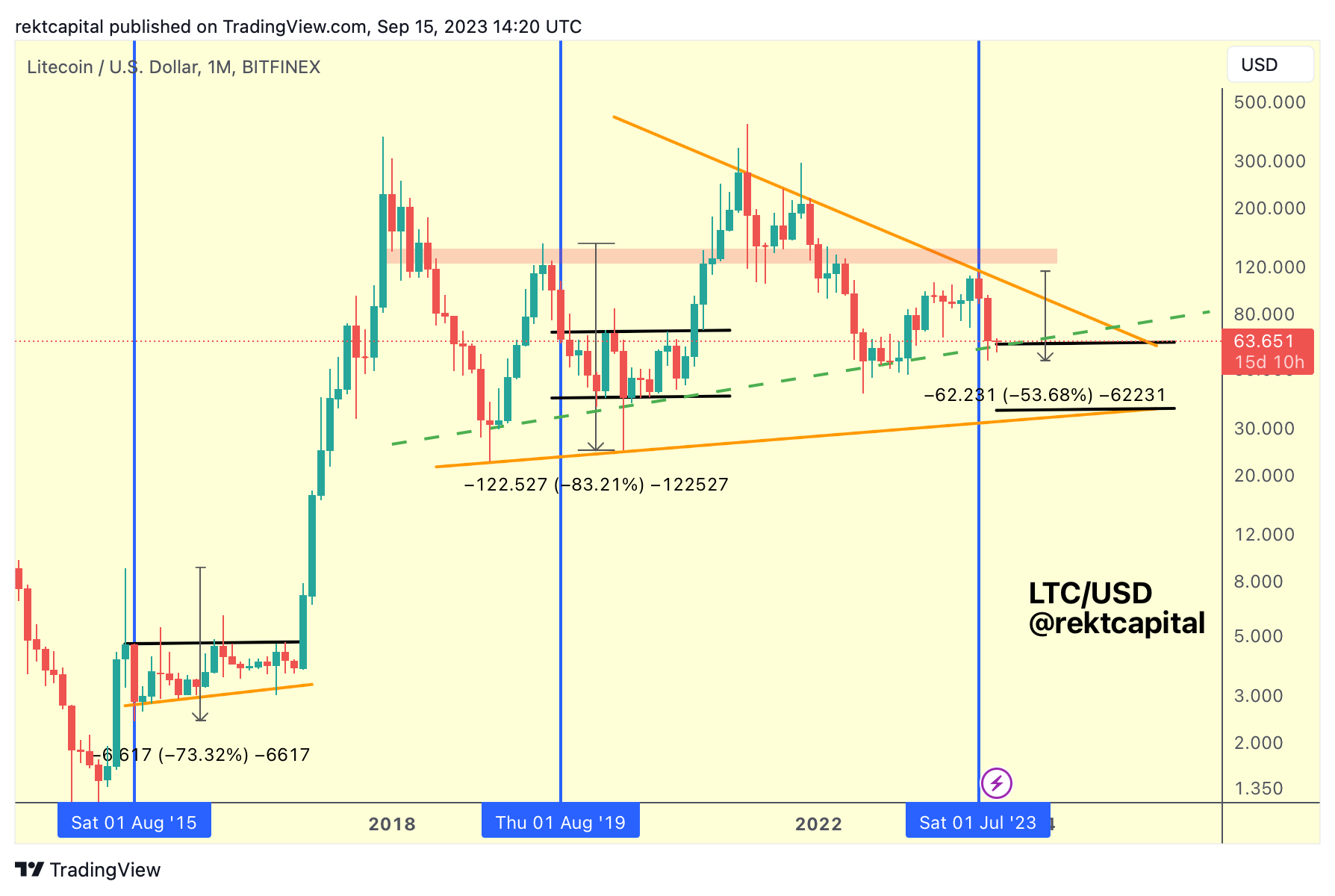 Incredibly, LTC performed its Pre-Halving rally and rejected at the orange diagonal resistance in a picture-perfect manner, literally a month before the Halving itself.
And since then, LTC has retraced significantly, -53% at this time.
But historically, LTC tends to retrace -73% to -83% after its Halving event.
Which therefore leads me to the conclusion that LTC still has some more downside left.
History suggests LTC could still see this green Higher Low lapse as support in an effort to search for its Accumulation Range.
While Post-Halving #1 shows that LTC can crash spectacularly and find a bottom within just one month...
Post-Halving #2 showcases that LTC needs a few good months after the Halving to find a new generational bottom and establish a new Accumulation Range.
I am tilting more to the latter; with Bitcoin behaving a little slower in this cycle at times, there is reason to believe that LTC could thus take longer to find its Accumulation Range bottom, rather than faster.
LTC could therefore have to lose its current green Higher Low in an effort to find its new Accumulation Range and to do that, more capitulation may very well be needed.
Vulcan Forged - PYR/USDT
This post is for paying subscribers only
Already have an account? Sign in.