Bitcoin - Scope For Downside Volatility Soon?
A level-headed approach
Ethereum - All About The Retest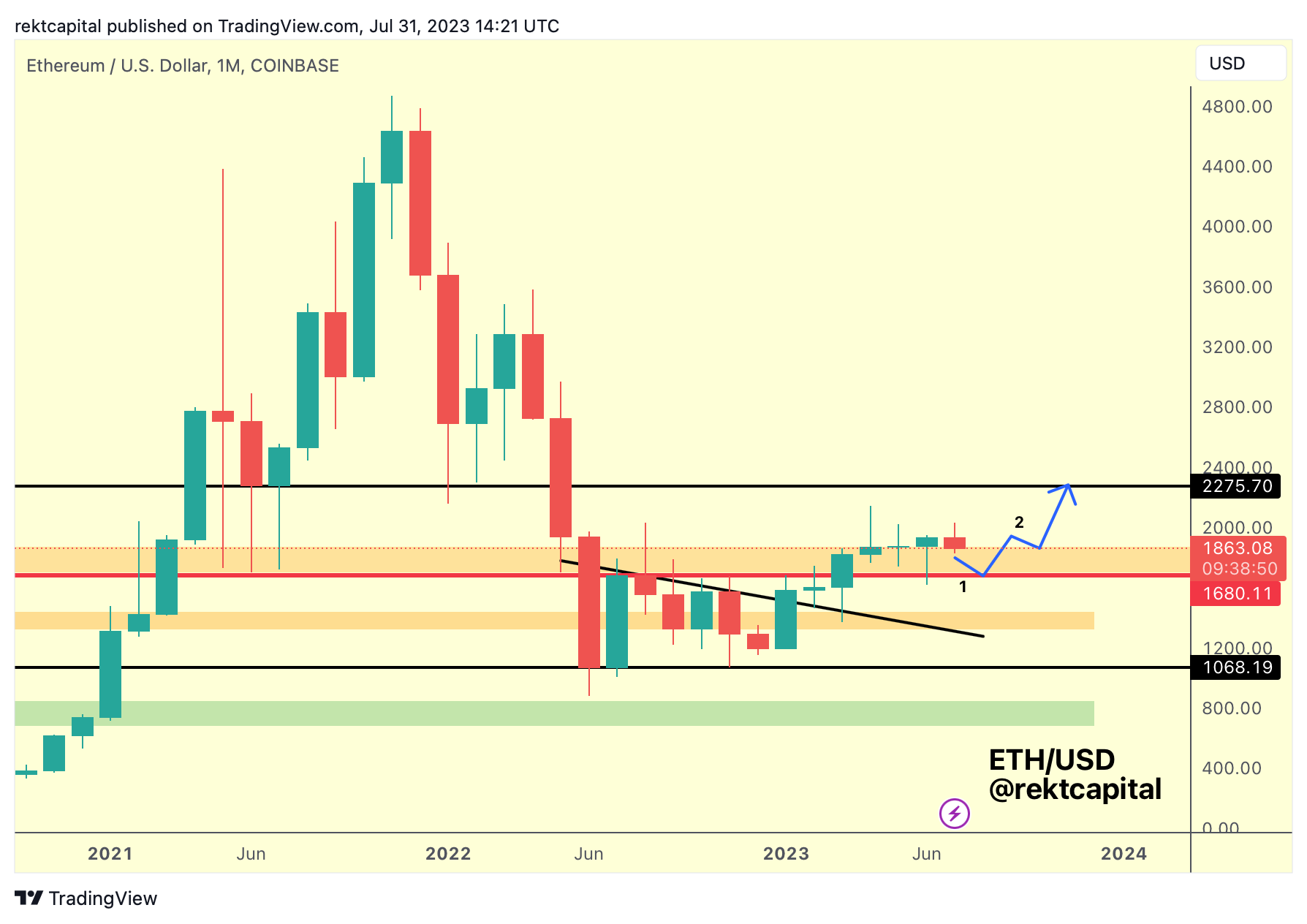 We start off today's newsletter with an analysis on Ethereum which indicates price is in a retesting phase, much like Bitcoin is right now.
Earlier this year, ETH was able to break beyond the red $1680 resistance, rally to the top of the orange box (i.e. ~$1860) in the following month, before dropping to the ~$1680 red level for a successful retest attempt in June before managing to Monthly Close above the top of the orange box.
Interestingly, this is the first time since early 2021 that ETH has been able to Monthly Close above the top of the orange box in a new macro uptrend.
Now, this month, ETH is dipping and in the process of turning the top of the orange box into new support.
According to the blue path, ETH is in Phase 2 and a successful retest here should enable ETH to reivist the black ~$2275 highs.
Curiously, when ETH managed a Monthly Close above the red ~$1680 level in early 2021, price rallied to the ~$2275 resistance shortly afterwards.
Now, ETH has also recently managed a Monthly Close above the red ~$1680 level and is slowly technically setting itself up for a revisit of the black ~2275 highs as well.
Could history soon repeat for Ethereum?
Bitcoin - All About The Retest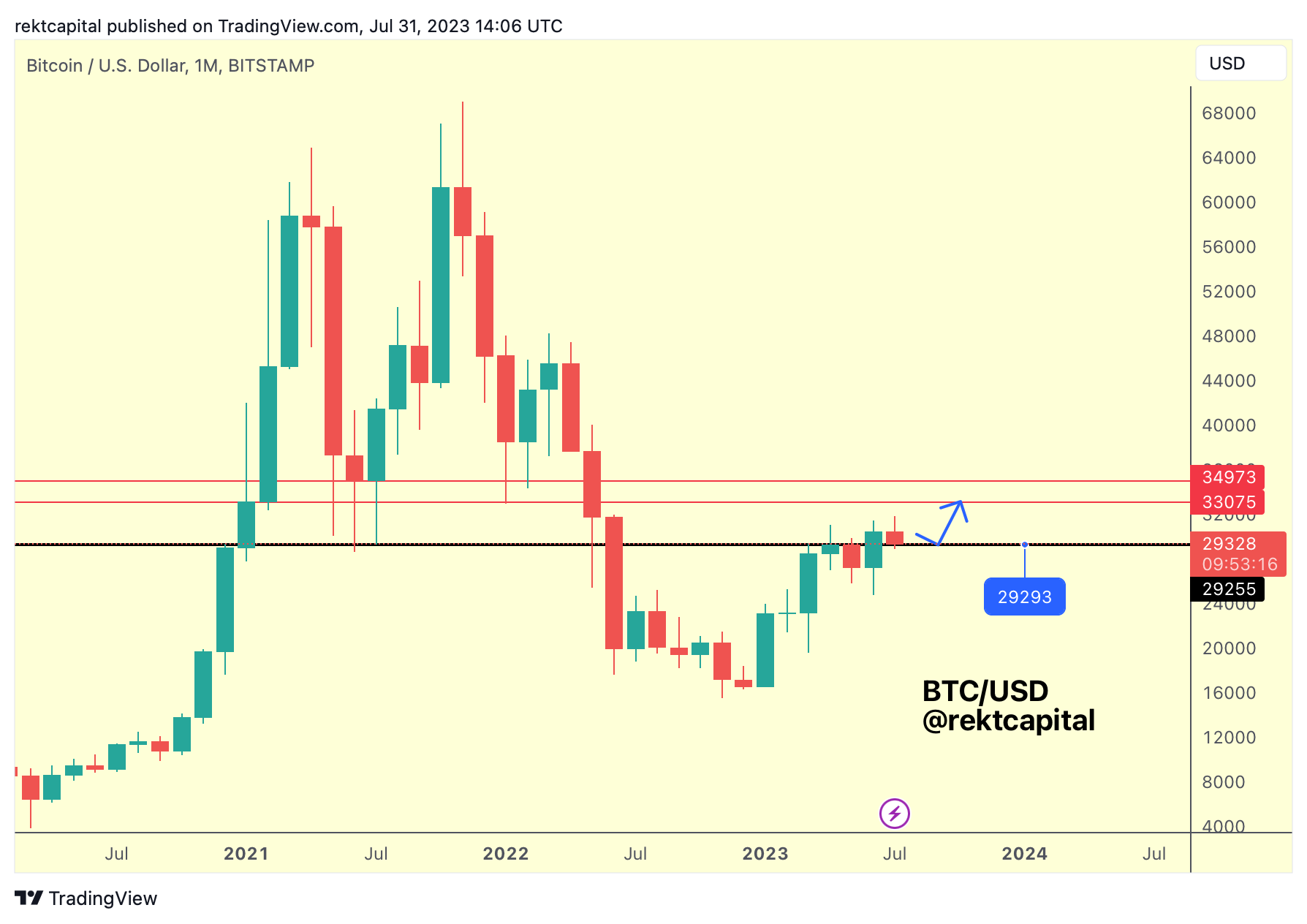 It's all about the Monthly retest right now as we near the very end of July.
A Monthly Close above ~$29250 would mean that price has successfully retested said level as support after the June breakout beyond it as resistance.
Bitcoin has come a long way over the past few months; in March, April, May - this level acted as resistance but June turned things all around by breaking this resistance, and this July is shaping up to be the retest month.
Successful retest of ~$29250 and August could be the trend continuation month as price essentially solidifies a new Range Low in ~$29250 and establishes a new range for price to consolidate in (black-red).
But as BTC tries to hammer out a new base at the ~$29250, there is scope for some downside volatility below this level and this is something we touched upon last week:
This post is for paying subscribers only
Already have an account? Sign in.