New Bitcoin Bull Market? My Top 5 Confirmation Signals
Metrics I'm watching closely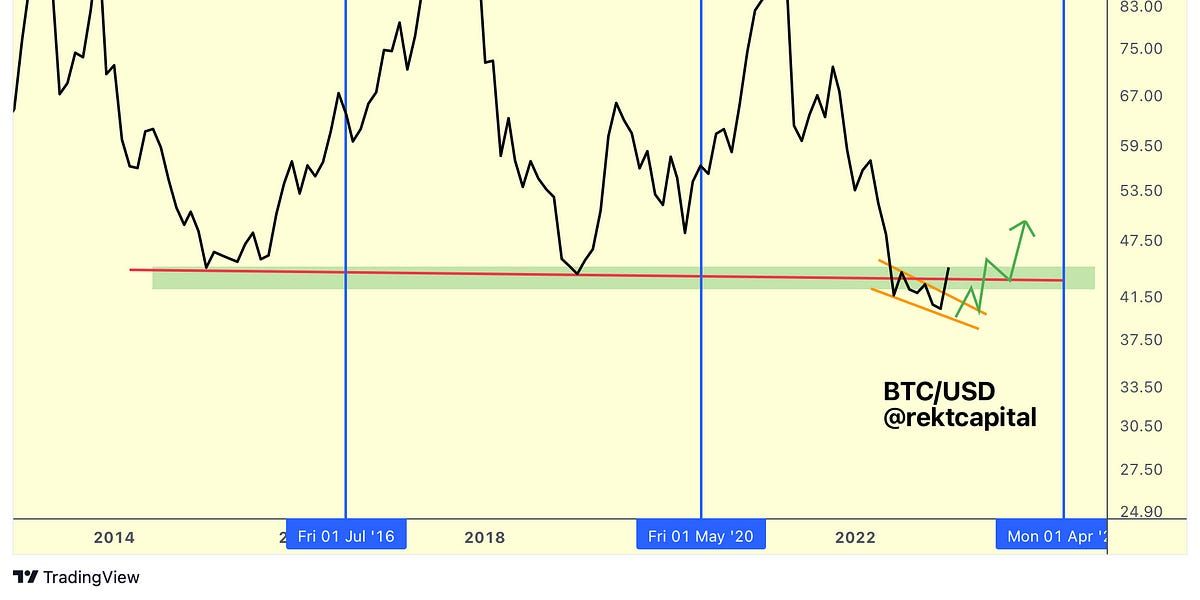 Welcome to the Rekt Capital newsletter, a place for people who want to better navigate the crypto markets with the help of cutting-edge crypto research and unbiased market analysis.
In today's newsletter, I share my personal top 5 confirmation signals for a new Bitcoin Bull Market.
Let's dive in.
1. Monthly RSI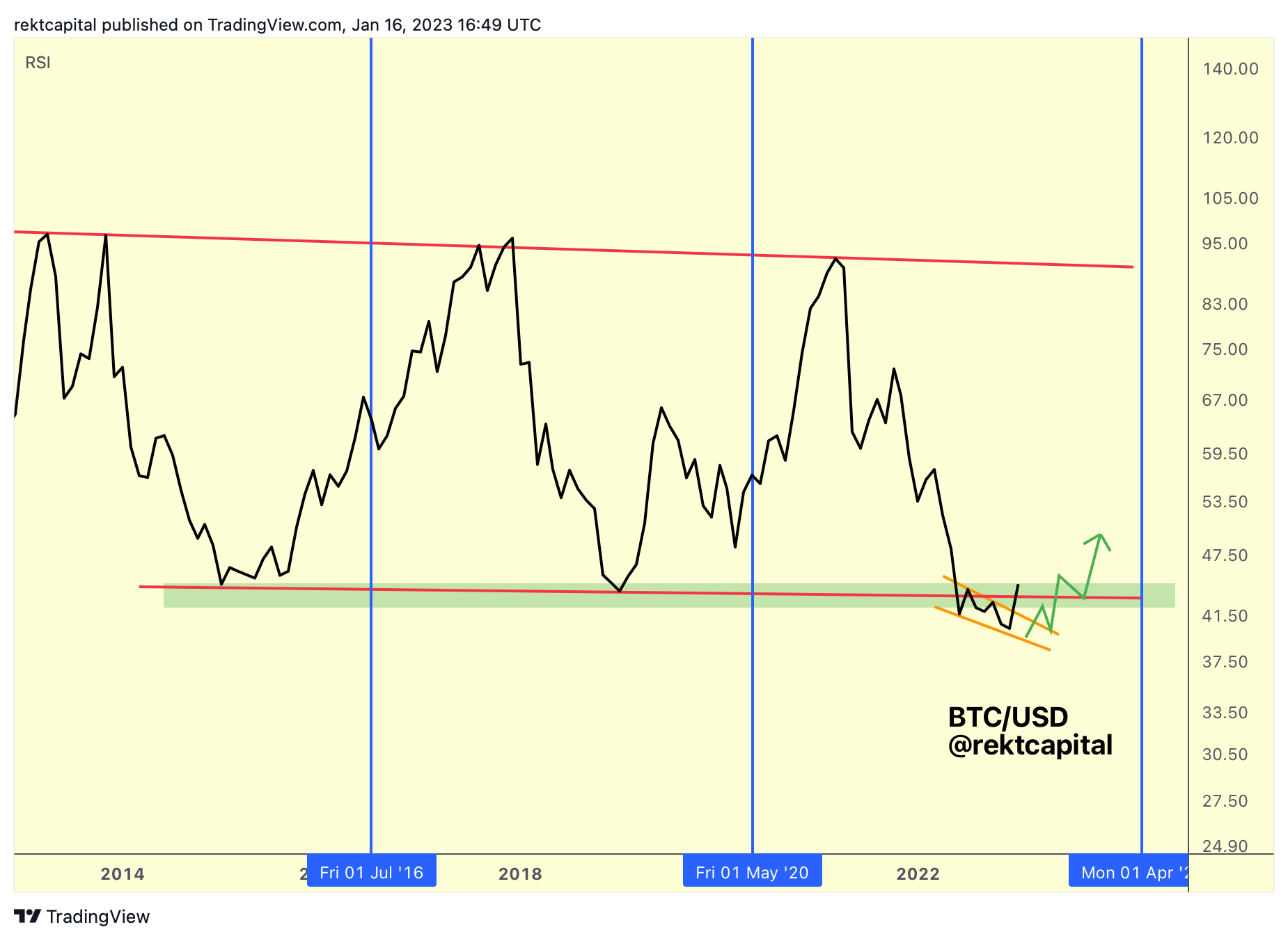 I shared a YouTube video on this exact topic so if you'd like to watch it, feel free to check it out.
But the main takeaways are this:
The Monthly RSI has broken out from its orange downtrending channel in an effort to reclaim the green area as support.
The green area represents the previous Bear Market Bottom area of 2015 and 2019.
But at the same time, reclaiming the green region also means that the RSI would be able to reclaim the red Macro Wedge.
The BTC Monthly RSI rallies from the bottom of the red Macro Wedge to the top, from Bear Market bottom to Bull Market top.
Reclaiming this bottom of the red Macro Wedge which is confluent support with the previous RSI Bear Market Bottoms would be a strong confirmation that the RSI is ready to embark on a new Bull Market.
So the real question is: are we there yet?
Technically, this green area will act as resistance until it is reclaimed.
And since it hasn't been reclaimed yet, there is a chance for rejection.
A Monthly Close above the green area however would bring the RSI closer to a confirmed new trend.
Monthly Candle Close above the green area followed by a successful retest of the green area as support would be a confirmation signal for a new BTC Bull Market.
Verdict: No full confirmation just yet. RSI retest is needed to fully confirm a new macro trend for the RSI. Retest attempt will begin in February, this January RSI needs to focus on a Monthly Close above the green area to set itself up for a bullish retest.
This post is for paying subscribers only
Already have an account? Sign in.