New Altcoin Watchlist
Altcoins worth watching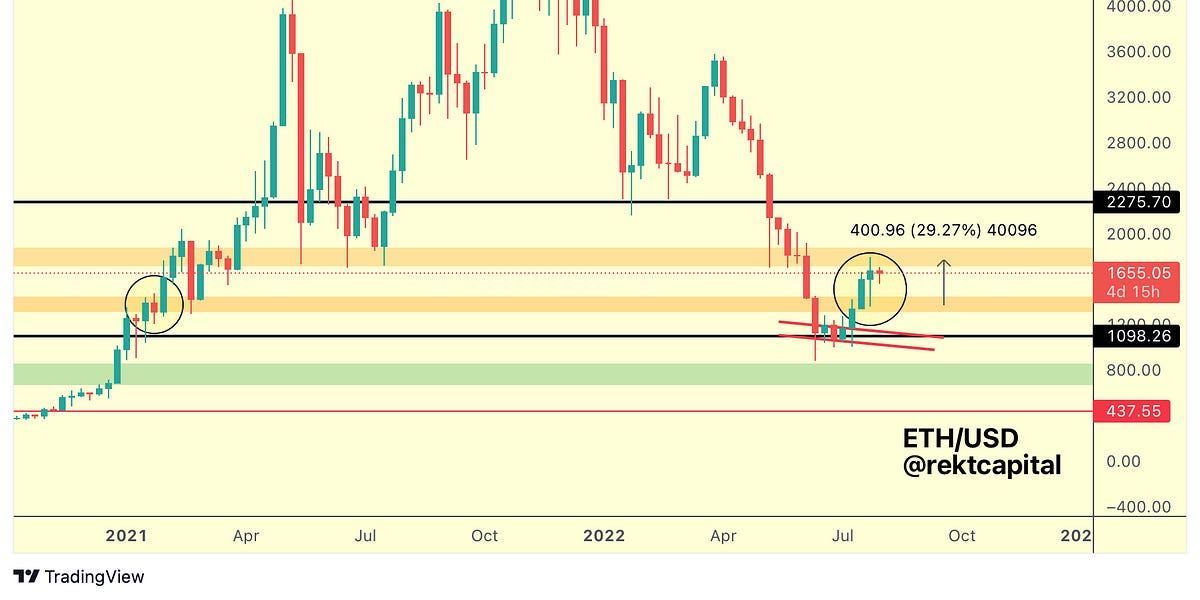 This Friday, I'll chart your Altcoin picks in an exclusive subscriber-only TA newsletter and will cover as many as I can.
So if you'd like to have an Altcoin charted, feel free to share max. two TA requests each in the comments below.
I'll chart the Altcoins that get mentioned and 'Liked' the most.
---
In today's Altcoin Watchlist, the following Altcoins will be covered:
Ethereum (ETH)
Polygon (MATIC)
VeChain (VET)
Thorchain (RUNE)
Fetch.ai (FET)
Chainlink (LINK)
Cardano (ADA)
Litecoin (LTC)
Polkadot (DOT)
Let's dive in.
Ethereum - ETH/USD
Last week on the Altcoin Watchlist, I spoke of Ethereum and its retest attempt of the lower orange region as support: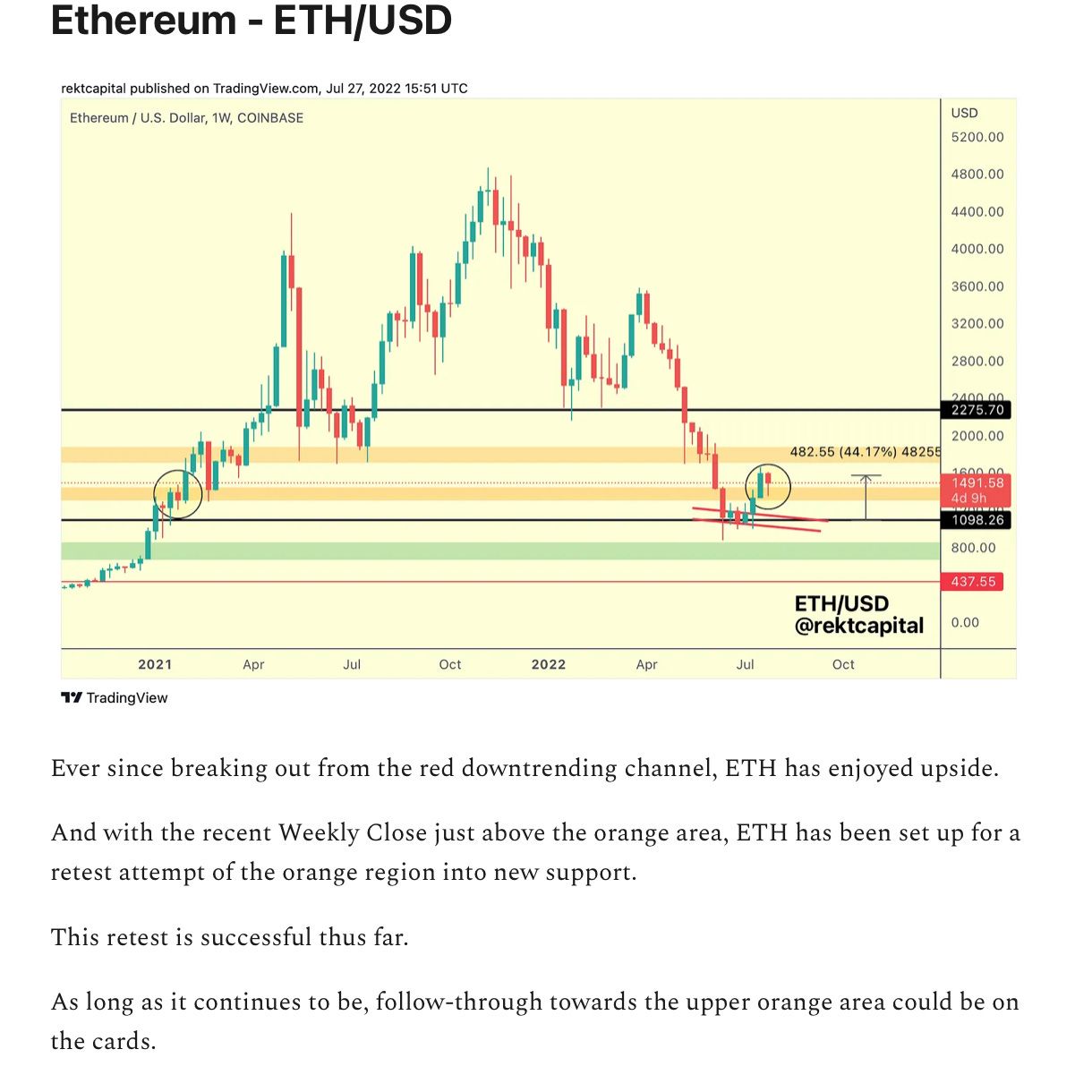 Here's an update to that chart: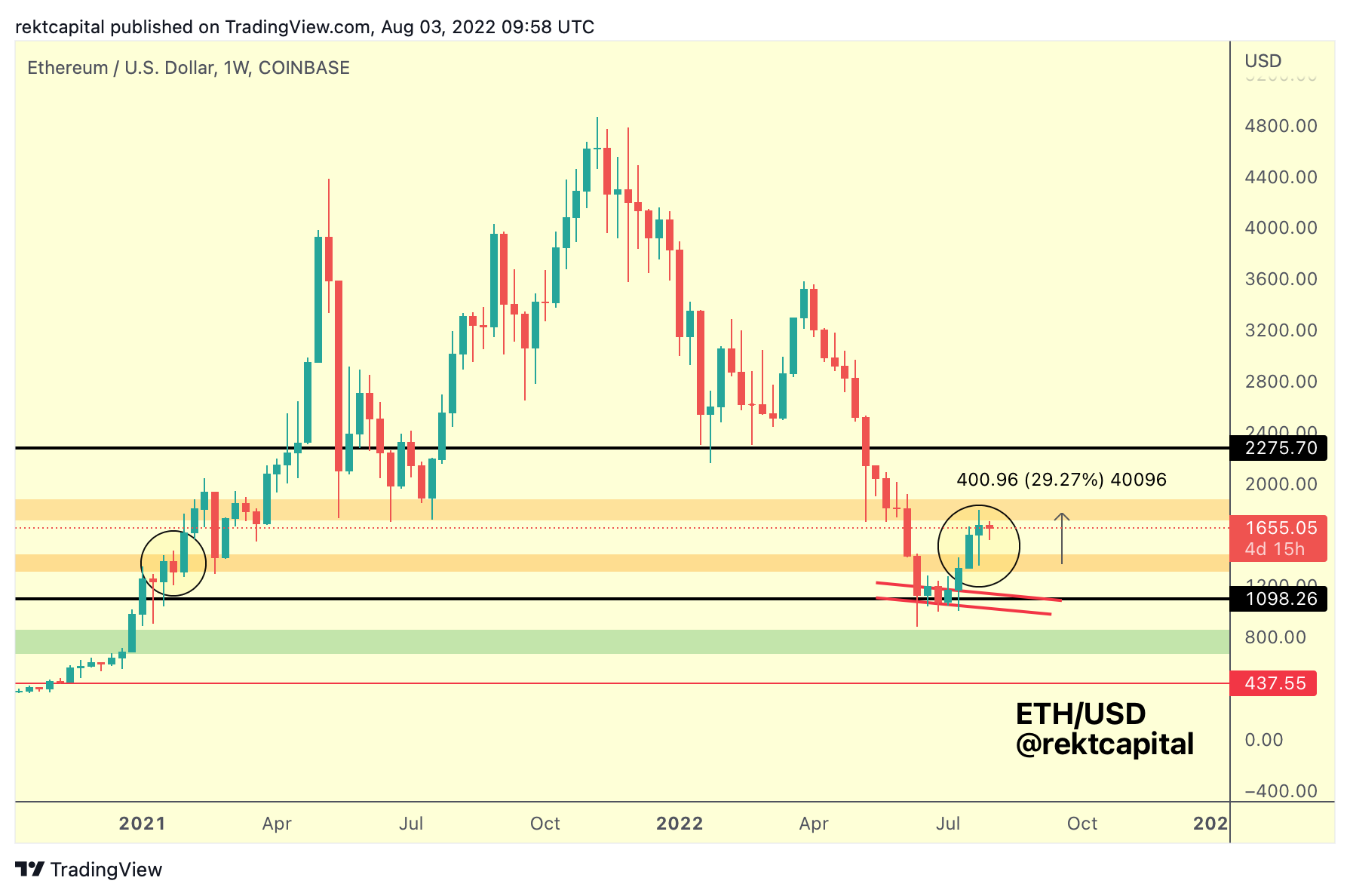 The retest was successful and that ETH rallied +30% to the upper orange region.
At this point, I'm watching for confirmation.
For uptrend confirmation, ETH needs to turn the bottom of the upper orange area into support, ideally via a Weekly Close. That retest could be volatile but needs to be successful if ETH is to try to go beyond $2000.
At the moment however, ETH is hovering just below the upper orange region, hovering at these highs.
A useful way of thinking of ETH's price action right now is that it is inside the orange-orange range, hovering just below the Range High. Uptrend confirmation will come once that Range High is showing signs of retesting as support.
However until that uptrend continuation confirmation comes in, there is always going to be a chance for a dip, perhaps even to the lower orange region again, whether to solidify the retest that enabled this recent +30% move or to form a Higher Low there.
Should a dip indeed occur and a second retest occurs there, then that would effectively confirm a new range for ETH within which repeated +30% moves would be possible.
By the same token, ETH consolidation would prolong money flow across Altcoins.
Polygon - MATIC/USDT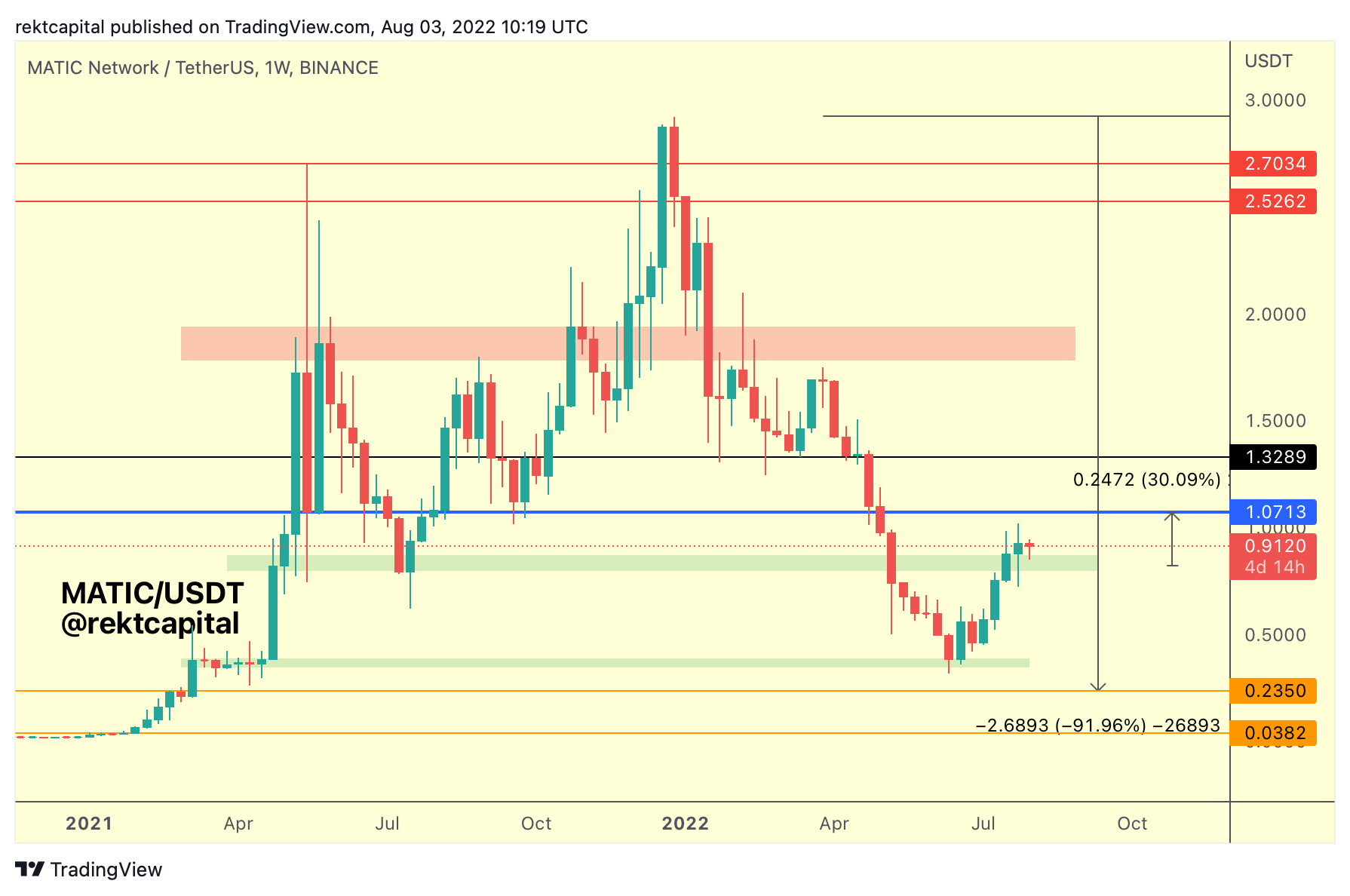 MATIC rallied across its entire green-green range and in fact it in the process of confirming a breakout from it in an effort to move higher to the blue resistance ahead.
For MATIC to confirm uptrend continuation, MATIC would need to retest the green area here as support once again; last week it was able to do that and this week it needs to do that again but on stronger volume.
Successful retest here and MATIC may be able to move +30% towards the blue resistance above.
This post is for paying subscribers only
Already have an account? Sign in.