Is It The Right Time To Buy Altcoins? Part 2
Bitcoin Bearish Crossover Analysis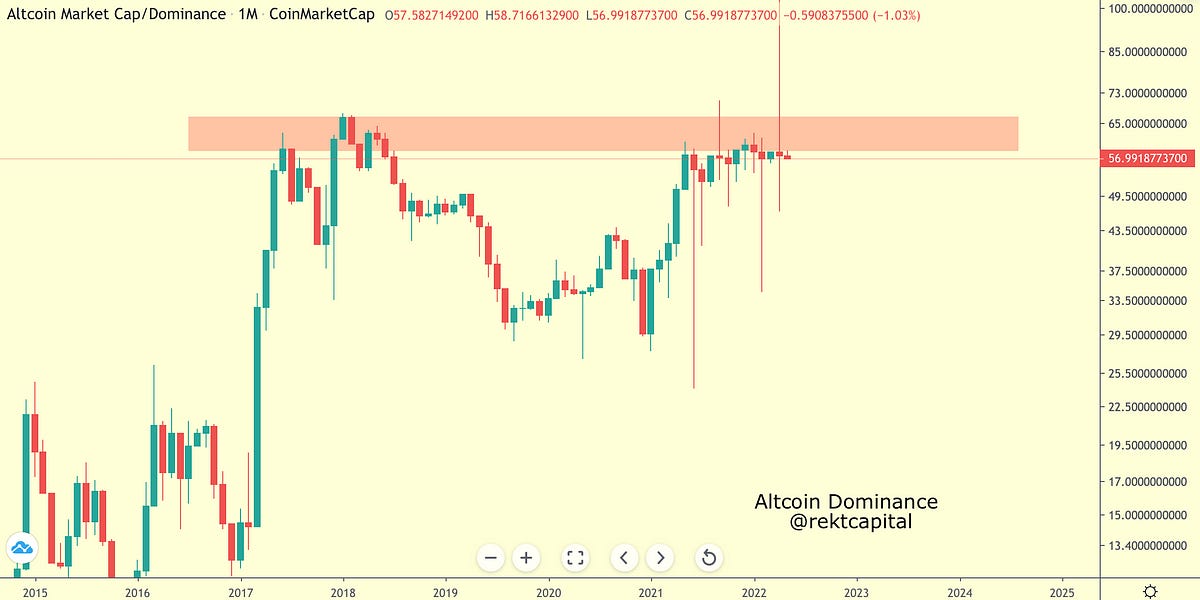 Welcome to the Rekt Capital newsletter, a resource for investors who want to better navigate the crypto markets with the help of cutting-edge crypto research and unbiased market analysis.
This Friday, I'll chart your Altcoin picks in an exclusive subscriber-only TA newsletter and will cover as many as I can. So if you'd like to have an Altcoin charted, feel free to share max. two TA requests each in the comments below.
I'll chart the Altcoins that get mentioned and 'Liked' the most. Let's dive straight into today's market analysis.
---
This edition of the Rekt Capital newsletter is packed to the brim with insights.
The first part of today's newsletter is a follow-up to Part 1 of  Is It The Right Time To Buy Altcoins?.
Then, I focus on the Bearish Crossover first discussed in a late February edition and historical consequences in more detail.
Later, key Macro Levels and scenarios are discussed for both Bitcoin and Ethereum.
Afterwards, a valuable Bull & Bear Market indicator is covered in a lot of detail.
And finally, my views on Altcoin Dominance and where we are in the Altcoin Market Cycle.
Let's dive right in.
Altcoin Index Perpetual Futures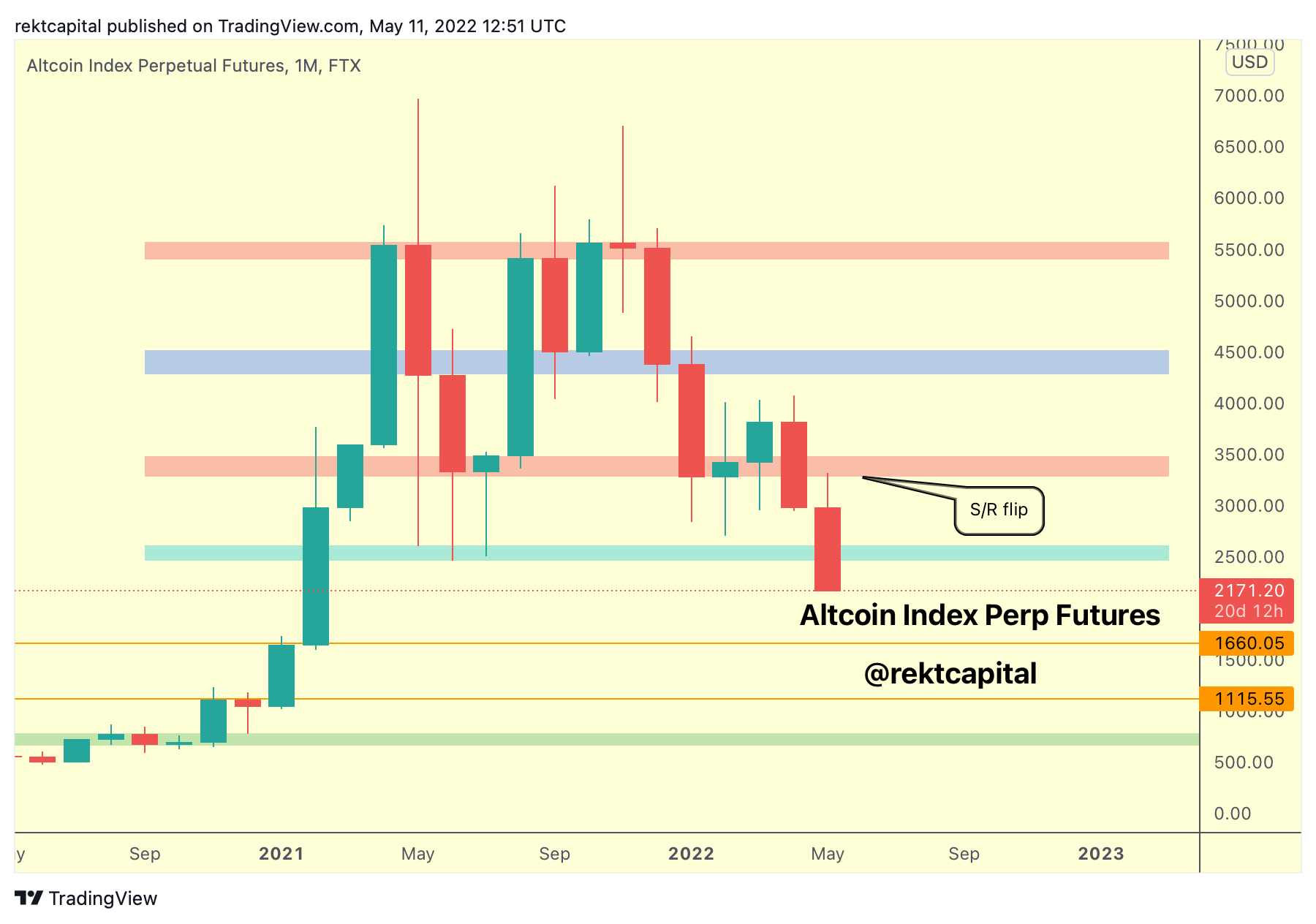 Altcoin Index Perpetual Futures has turned a previous area of support into new resistance, rejecting harshly (red box).
In fact, ALTPERP is losing a downside wicking area as support also (blue); a Monthly Close below it would probably see ALTPERP flip this area into new resistance as well.
But of course the Monthly Close is still weeks away. Monthly Close above blue could see Altcoins actually enjoy strong market-wide relief rallies after all this downside.
For the time being of course, that appears to be the less likely scenario but at least we now know the scenario that would be beneficial to play the relief rallies.
However let's speak more about the scenario of losing this blue region as support and/or flipping it into resistance.
Should that bearish scenario take place, the two orange levels down below are the next support levels.
And finally, the green area is the next major support region for the most bearish case scenario.
The reason for such potential drops in Altcoin valuations is due to the exponentiality of their uptrends where there was very little respite in between moves to the upside.
This was great for uptrends but this same quality in price characteristics now makes potential downtrends behave similarly in the other direction where they are equally as swift and drastic.
This post is for paying subscribers only
Already have an account? Sign in.