Is Bitcoin Becoming Bullish In The Short-Term?
Last chance to get the Early Black Friday Sale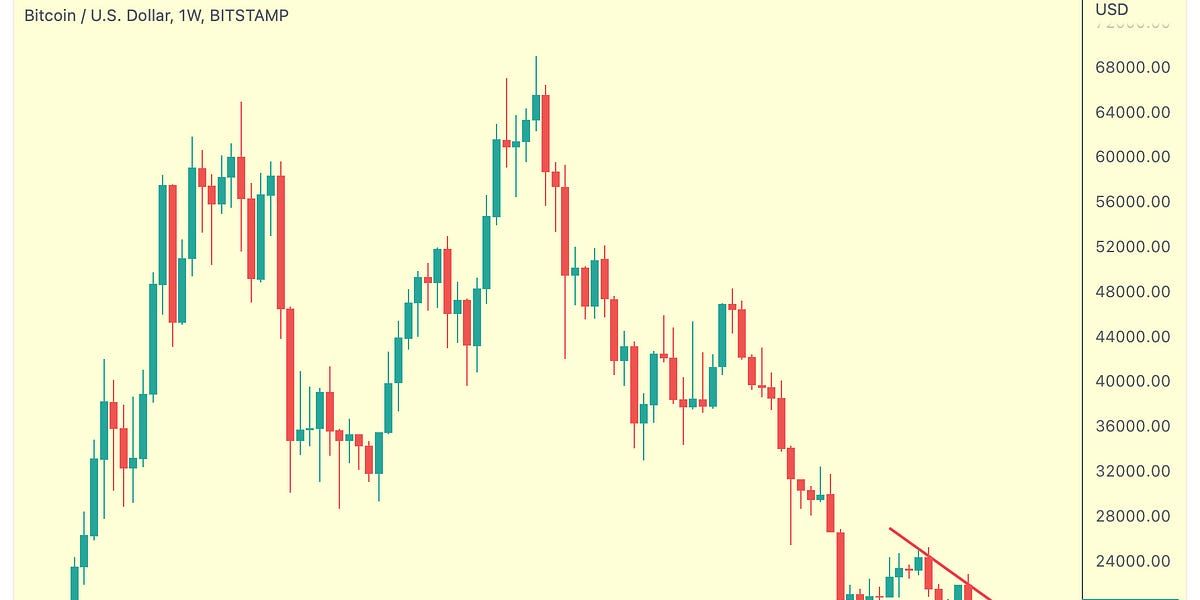 Hey there!
This is your last chance to level up your game as a crypto trader and investor.
How?
By learning the ins and outs of one of the most effective tools in crypto:
Technical Analysis.
Today is your last chance to get your hands on the Rekt Capital Masterclass Bundle at a whopping $500 discount (63% off!)! 🥳
By getting the Masterclass Bundle, you unlock immediate access to 4 courses:
Course #1: Altcoin Investing Course (worth $199)
Aimed for beginners and intermediate investors, this course strives to help investors better understand and navigate the Altcoin market. Furthermore, the course will equip you with the ability to conduct cutting-edge research that really makes a difference to you as an Altcoin trader and investor.
Course #2: Bitcoin Investing Course (worth $199)
A 10-module course for beginner and intermediate traders helping you understand and navigate Bitcoin Market Cycles as well as identify promising Bitcoin investing opportunities.
Course #3: Cryptocurrency Technical Analysis Course (worth $149)
This course will help you master over 10 TA tools, which you can use to easily navigate the market, spot trends and opportunities and level up your overall fundamental knowledge of TA. Everything you need in a detailed 17-hour course for beginner and intermediate traders and investors.
Course #4: Cryptocurrency Risk Management Course (worth $249)
Aiming to introduce tools such as stop loss, position sizing, hedging tools and more, this course will ultimately help you develop your own risk management strategy.
P.S - You'll have lifetime access to all courses. You can come back anytime to watch them👀
As you can see, the four courses are worth about $800. Right now, I am offering them all to you for only $299.
This is the biggest offer I've ever made.
Black Friday is early this year. 🎉
---
Bitcoin Is Still Macro Bearish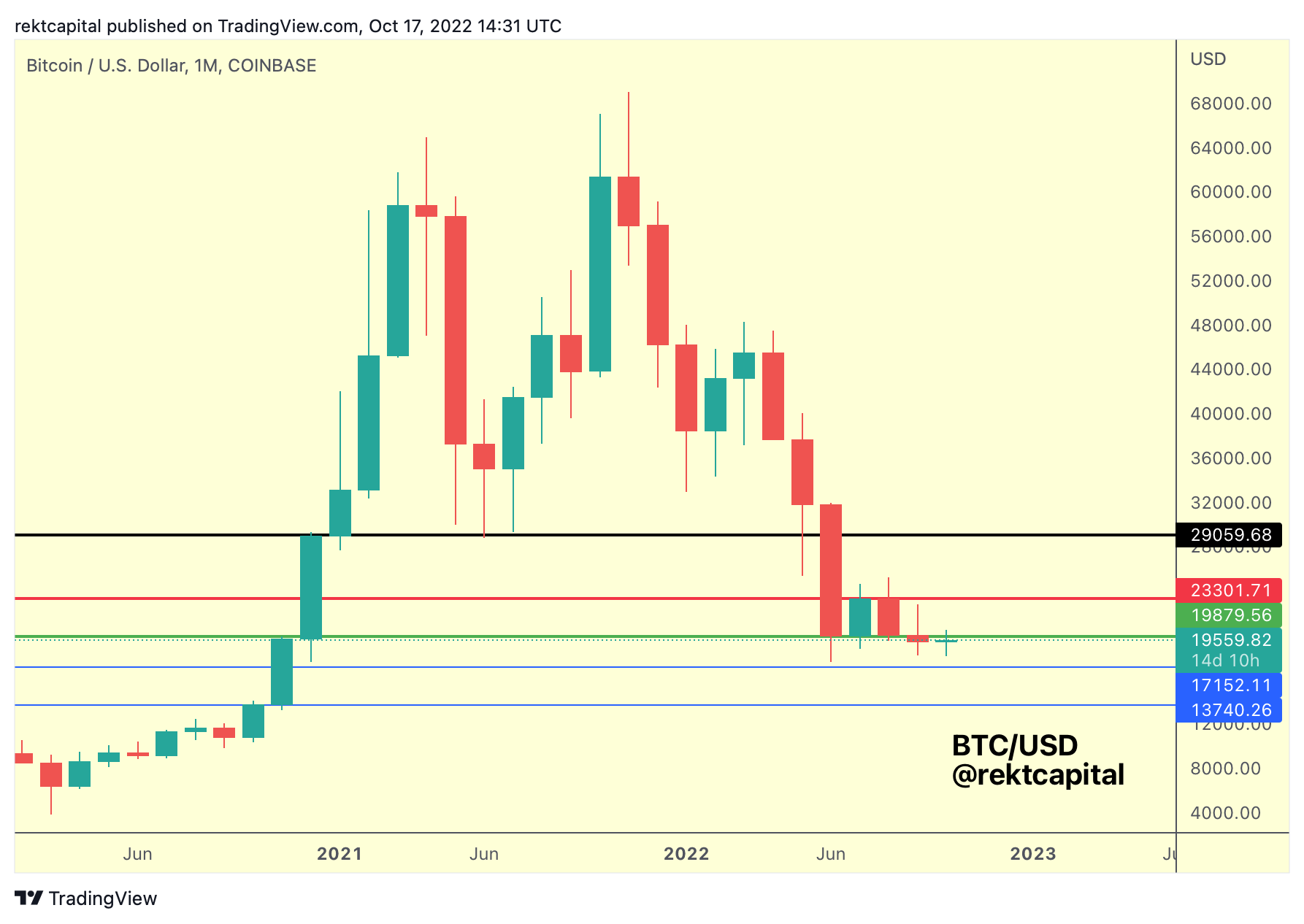 We are mid-month and Bitcoin's price predicament on the Monthly timeframe remains as it has been for most of October.
That is - below the green Range Low of the green-red range of ~$19500-$23300.
After all, BTC lost this range last month via a Monthly breakdown below green and this month it appears as though BTC is confirming this level as new resistance in what may very well be a bearish flip of old support into new resistance.
Monthly Close below green this October could be the confirmation to confirm further downside.
Resistance On Weekly Timeframe Broken?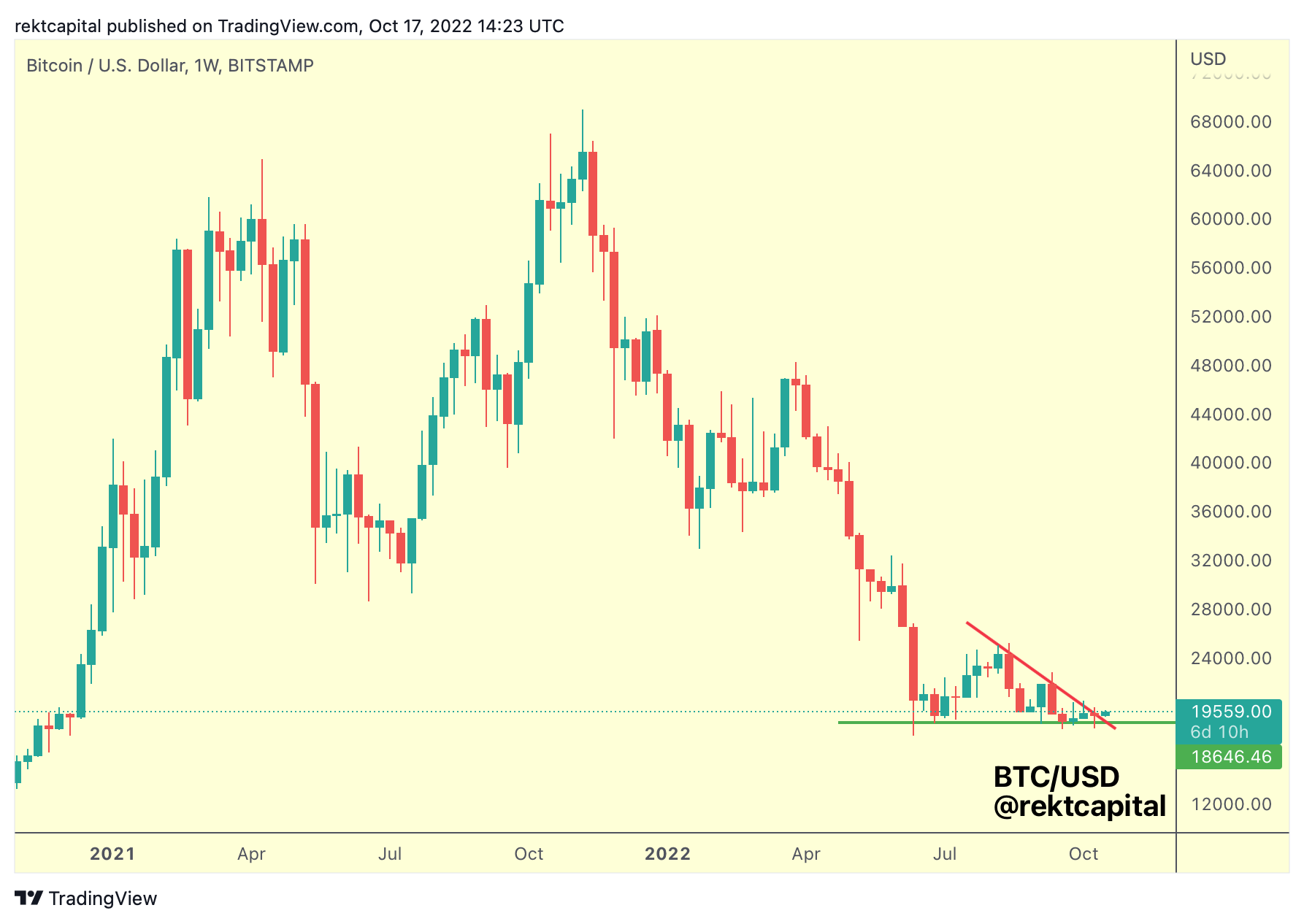 What's interesting about the Weekly timeframe is that the recent price action has developed in a way that has cast a shadow on a potentially bearish turn of technical events.
Because remember, last week BTC was occupying this potentially bearish Descending Triangle.
And the most recent Weekly Close occurred below the multi-month diagonal resistance (red) while price also downside wicked into the green support and held well.
Even so, the current Weekly Candle appears to be edging outside of this structure, forming beside the resistance, as if suggesting that price may be edging out for a breakout in the short-term.
Especially if a dip into the red diagonal occurs soon, as that would be a technical retest attempt.
A successful retest there could enable the next short-term move up in the short-term.
This post is for paying subscribers only
Already have an account? Sign in.