Bitcoin Heading Lower?
A level-headed take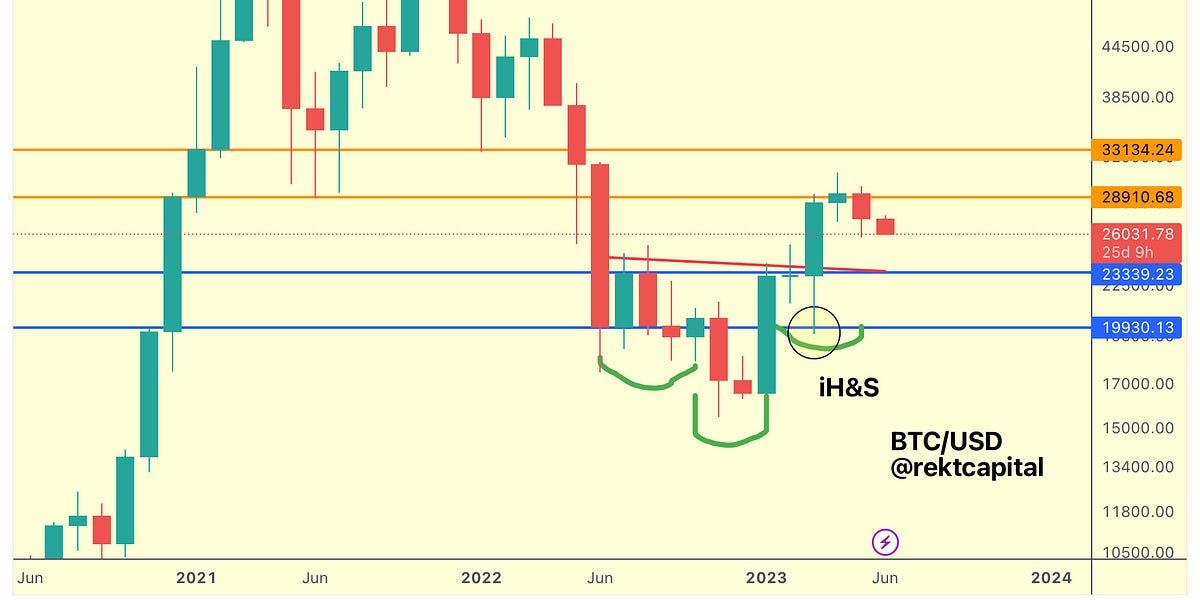 Welcome to the Rekt Capital newsletter, a place for people who want to better navigate the crypto markets with the help of cutting-edge crypto research and unbiased market analysis.
---
Bitcoin Monthly Range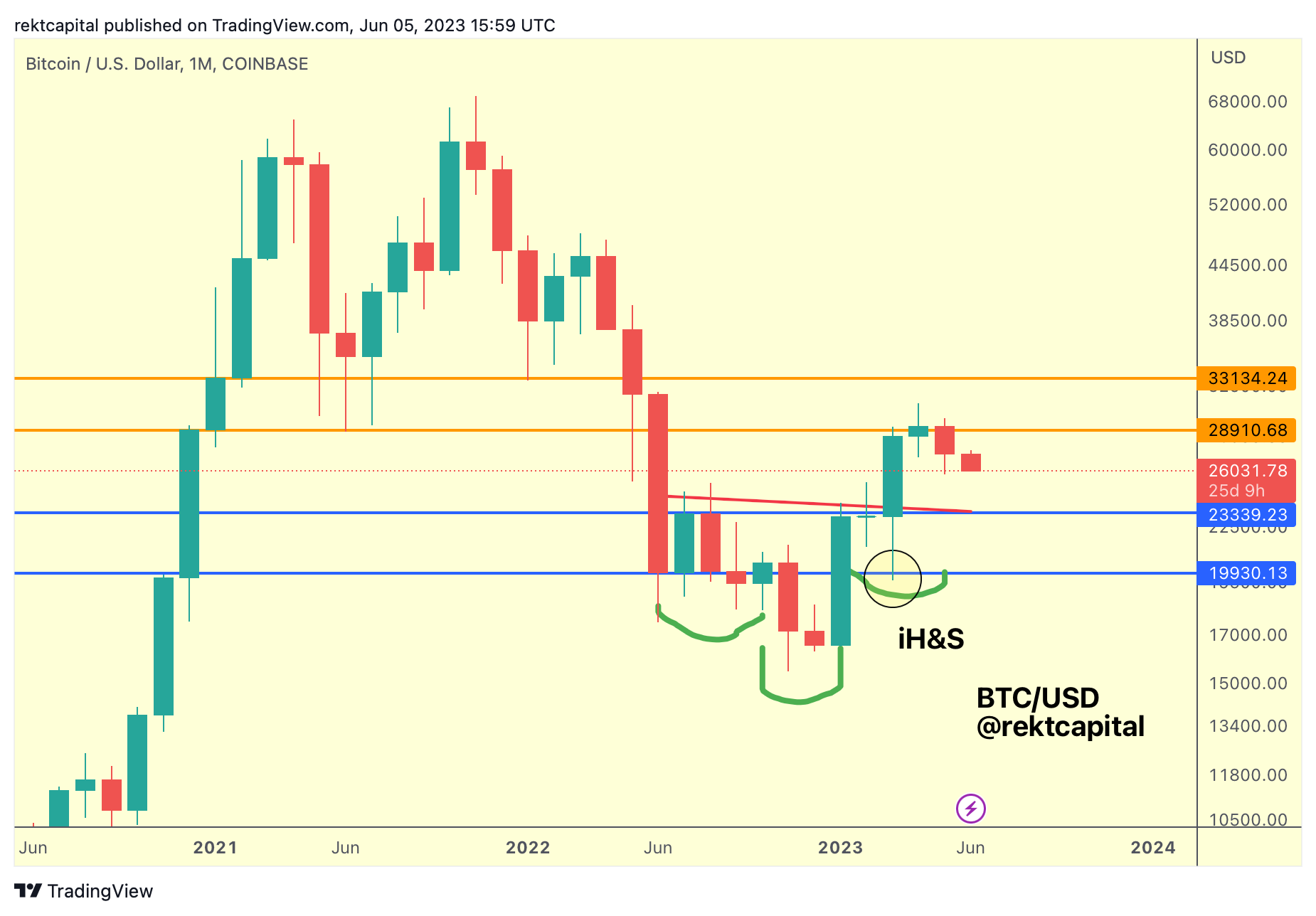 The most important takeaway from the most recent Monthly Candle Close is that price has closed below the ~$28800 Range High resistance, failing to secure it as new support.
And with price hovering just below the ~$28800 resistance with no ability to secure higher levels as support, it is positioned for rejection.
Generally, price is within the ~$23400-$28800 range (blue-orange) and if price can't break beyond the Range High, then perhaps price needs to dwindle deeper into the range.
This is what is happening now.
Price is dropping deeper into the range, trying to search for some support.
And it is clear that there is very little historical support, through the perspective of the Monthly, within this range.
Of course, on the Weekly one will find support on the chart but the Monthly showing no support whatsoever just is a testament to how little major demand resides within this range.
Next major demand area lies at the Range Low of ~$23400 according to the Monthly.
This post is for paying subscribers only
Already have an account? Sign in.