Bitcoin & Altcoins
Could Altcoins outperform BTC in the coming weeks?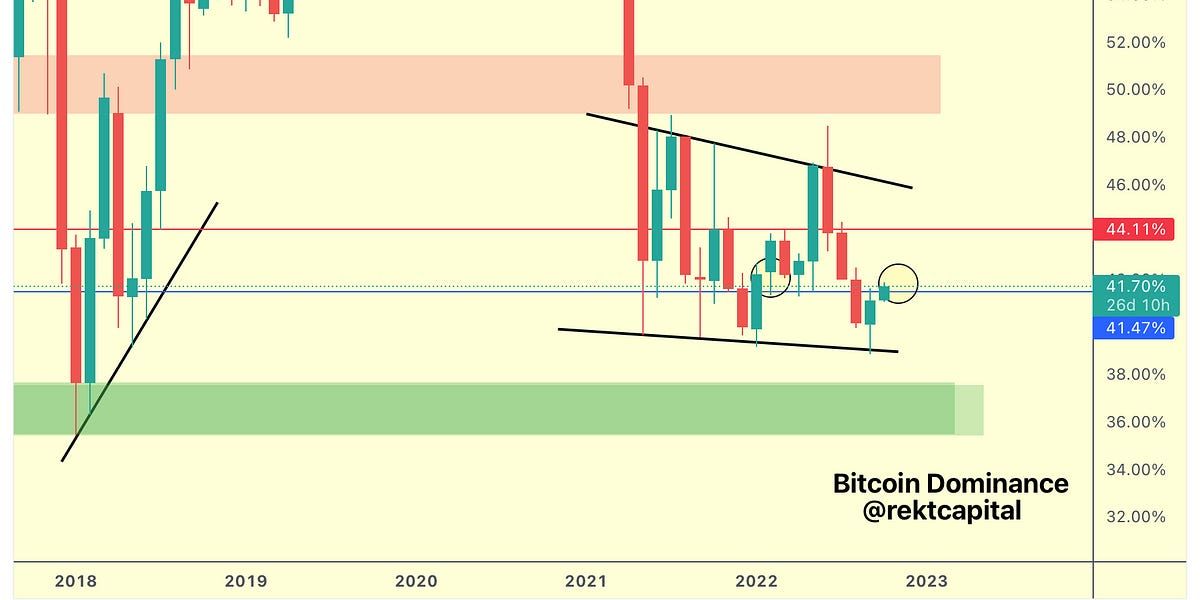 This Friday, I'll chart your Altcoin picks in an exclusive subscriber-only TA newsletter and will cover as many as I can.
So if you'd like to have an Altcoin charted, feel free to share max. two TA requests each in the comments below.
I'll chart the Altcoins that get mentioned and 'Liked' the most.
---
In today's newsletter, we'll discuss:
Bitcoin Dominance
The Altcoin Index
Chiliz (CHZ)
Ethereum Classic (ETC)
Chainlink (LINK)
Elrond (EGLD)
Bitcoin Dominance Update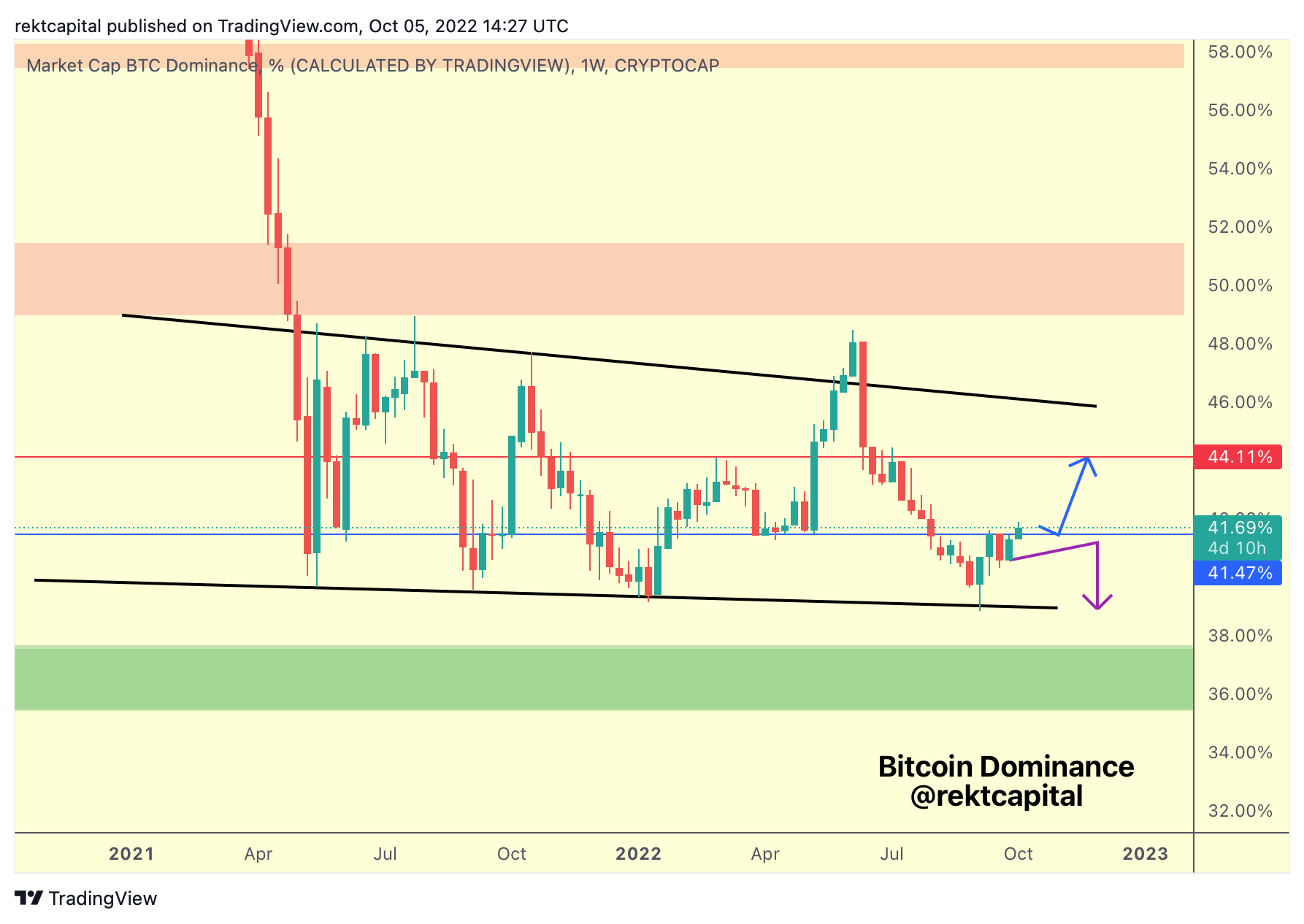 Here's the Weekly chart for Bitcoin Dominance.
If BTC.D is able to Weekly Close above the blue level and reclaim it as support, then BTC.D has a good a chance of climbing towards the red resistance above.
In the event that this occurs, Altcoins will underperform.
However, it's not clear whether BTC will over- or underperform; this metric simply shows that Bitcoin as an asset will become more dominant compared to other assets in the space.
So in the case that BTC breaks out, investors may buy into BTC to chase the uptrend, but conversely if BTC breaks down then investors will panic sell their Altcoins into BTC.
These are two scenarios that would attract a dominance from market participants.
Bitcoin Dominance is generally useful in timing exposure to Altcoins; with BTC.D this low in terms of %, there are seldom moments/windows where Altcoins could outperform the market, unless there is a decline in BTC.D.
In any case, if BTC.D isn't able to reclaim the blue level as support, then BTC.D would more likely follow the purple pathway towards the downside.
This post is for paying subscribers only
Already have an account? Sign in.