Rekt Capital's Altcoin Watchlist
Features analysis on Altcoins: OCEAN THETA VET WOO AVAX SUSHI TVK BNB
This Friday, I'll chart your Altcoin picks in an exclusive subscriber-only TA newsletter and will cover as many as I can.
So if you'd like to have an Altcoin charted, feel free to share max. two TA requests each in the comments below.
I'll chart the Altcoins that get mentioned and 'Liked' the most
Click the buttom below to leave a comment with your TA request!
Let's dive into today's Altcoin Watchlist.
In today's edition of the Rekt Capital Newsletter, the following cryptocurrencies will be analysed & discussed:
Ocean Protocol (OCEAN)
Theta Token (THETA)
VeChain (VET)
Woo Network (WOO)
Avalanche (AVAX)
SushiSwap (SUSHI)
Virtua (TVK)
BinanceCoin (BNB)
Let's dive in.
---
Ocean Protocol - OCEAN/USDT
OCEAN has been an Altcoin we've been covering for weeks now.
It started with downside wicking below the Channel: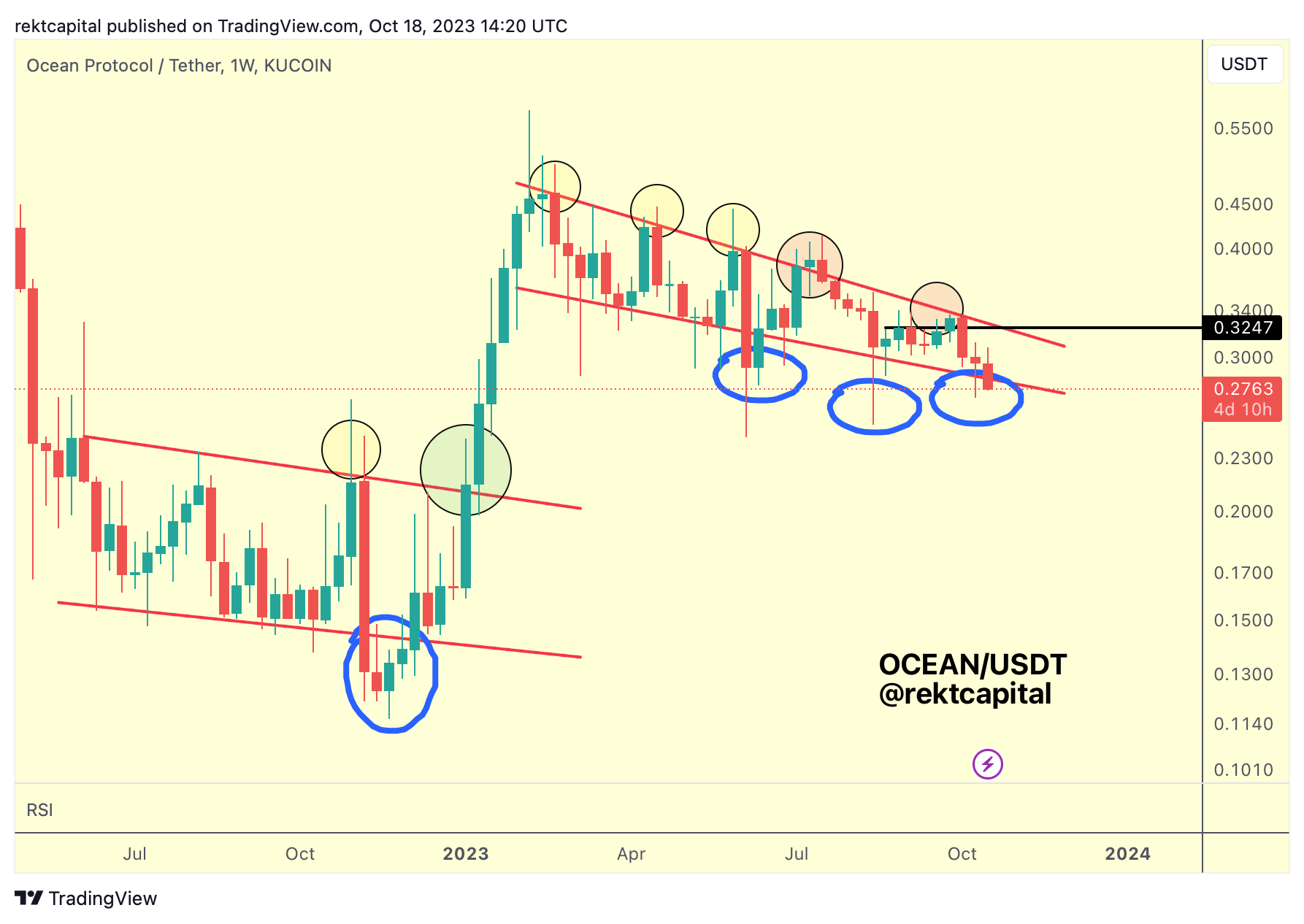 And then OCEAN rallied +78% since then: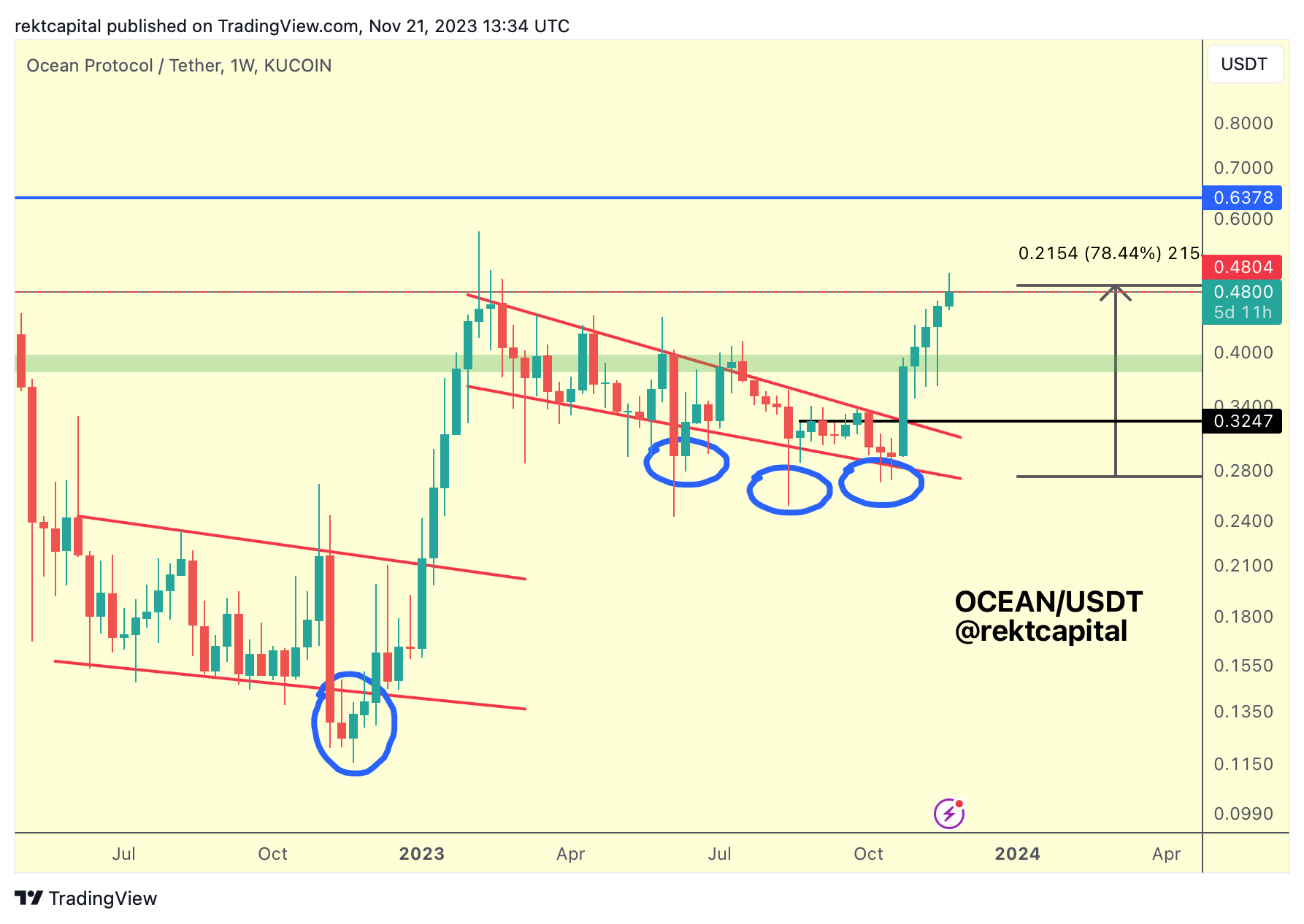 And here's today's analysis: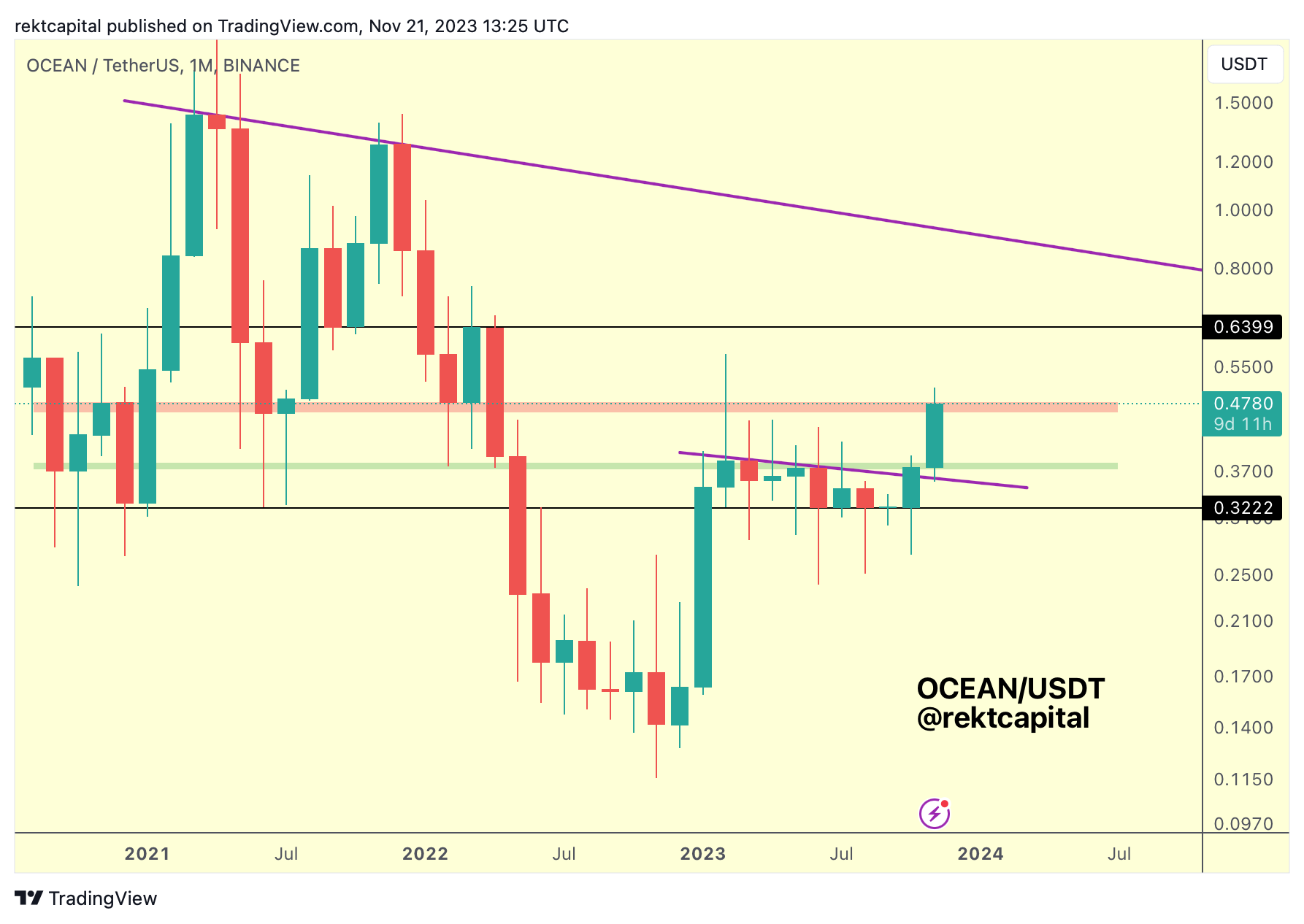 OCEAN is right at the red resistance area.
Of course, Monthly Close above it would set OCEAN up for further upside into the black $0.63 level above.
However, in the event of a Monthly Close below here, there would be reason to expect lower prices, even if a dip into the green region and/or the re-affirming of the Macro Retest of the diagonal trendline resistance (purple).
And if the retest of purple is particularly volatile, downside wicking into the $0.32 could also occur.
Nonetheless, Monthly Close above the green region would be bullish as it would set OCEAN up for a confirmed breakout, especially if a retest of the diagonal occurs in December.
Theta Token - THETA/USDT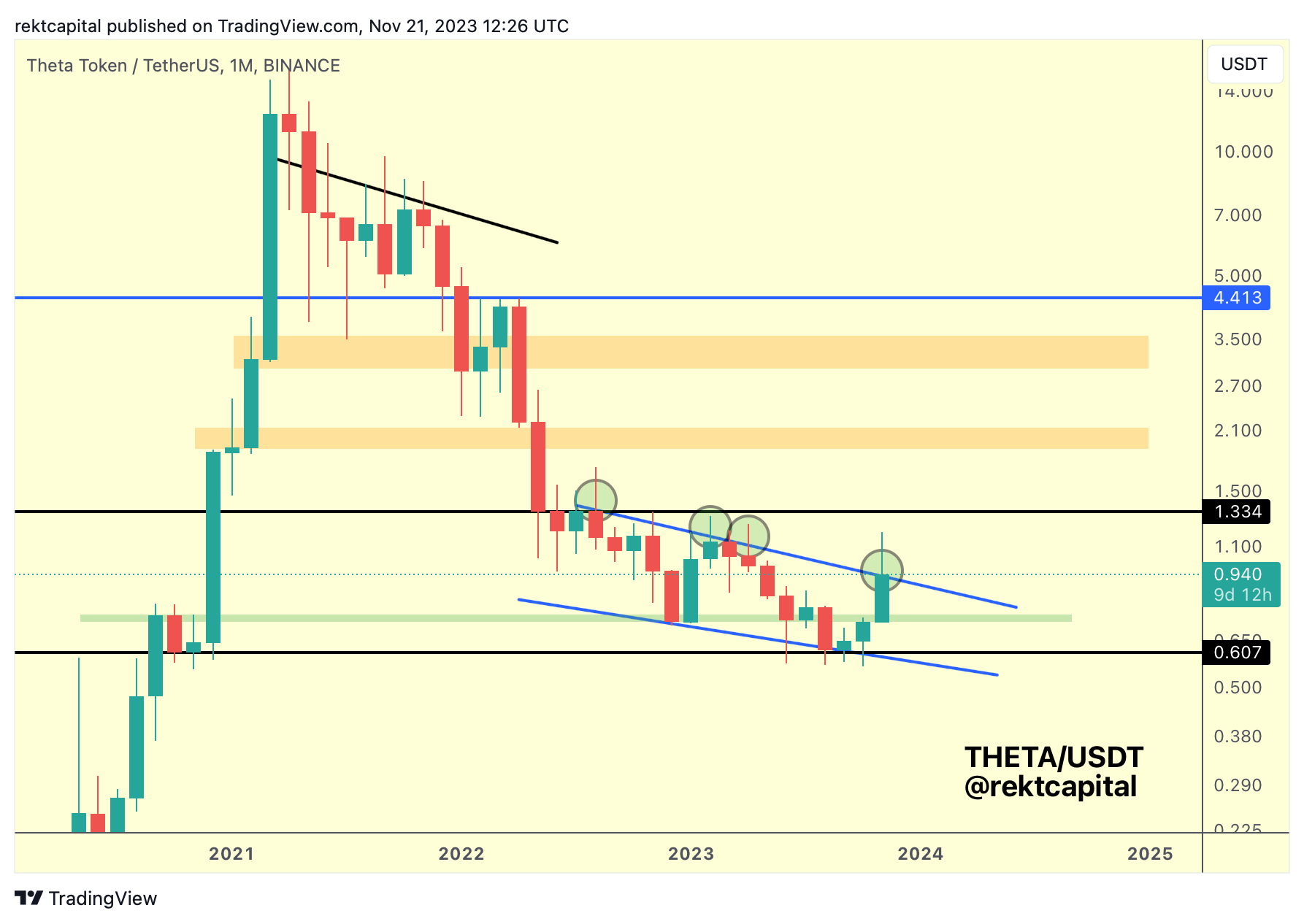 THETA is currently in the process of Weekly retest of the top of this macro market structure.
Monthly Close is just around the corner as well so a Monthly Close above the Channel Top would position price for a breakout.
However, it's worth considering downside options in the event that THETA fails to breakout.
Essentially, if the Channel Top continues to act as resistance, then THETA could drop into the green region below and even as low as the Channel Bottom; this sort of downside movement within the pattern would be intra-pattern consolidation.
VeChain - VET/USDT
This post is for paying subscribers only
Already have an account? Sign in.