My Altcoin Watchlist
Features analysis on 6 Altcoins: SOL LINK BCH VRA DOGE INJ
This Friday, I'll chart your Altcoin picks in an exclusive subscriber-only TA newsletter and will cover as many as I can
So if you'd like to have an Altcoin charted, feel free to share max. two TA requests each in the comments below.
I'll chart the Altcoins that get mentioned and 'Liked' the most
Click the buttom below to leave a comment with your TA request!
In today's edition of the Rekt Capital Newsletter, the following cryptocurrencies will be analysed and discussed:
Solana (SOL)
Chainlink (LINK)
Bitcoin Cash (BCH)
Verasity (VRA)
Dogecoin (DOGE)
Injective (INJ)
Let's dive in.
---
Solana - SOL/USD
Last week we shared this chart on SOL: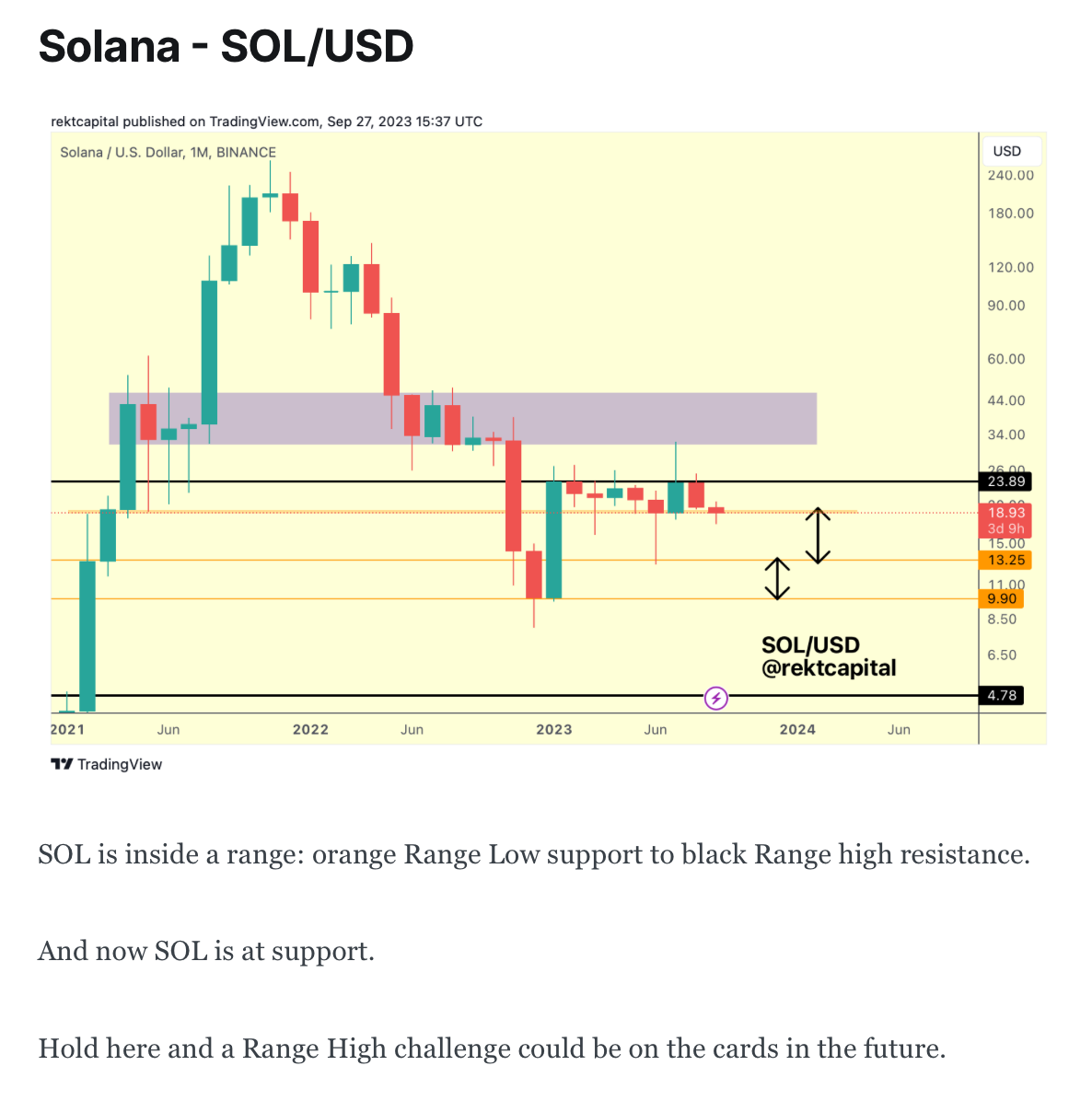 And here's today's update: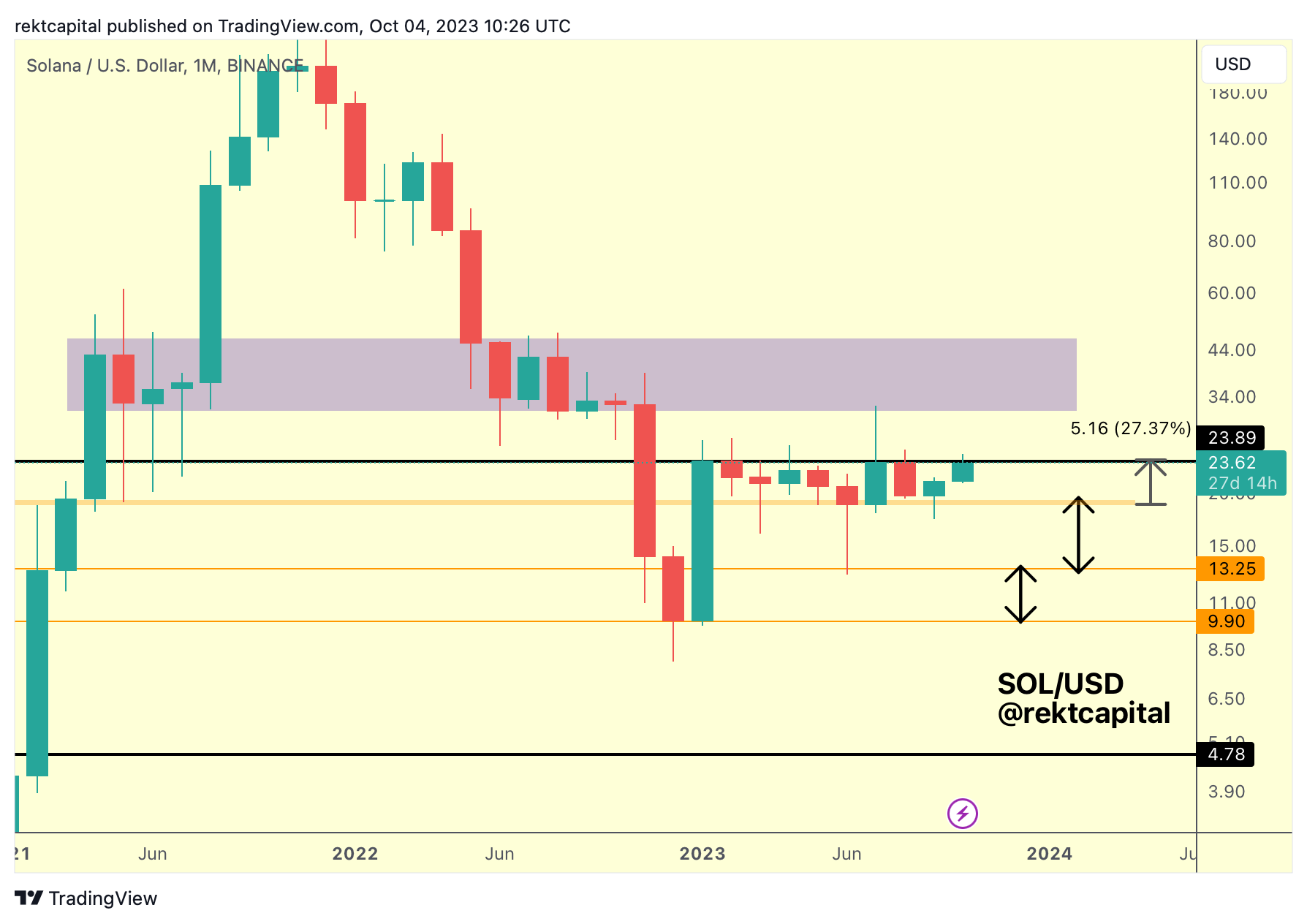 Solana has rallied +27% from Range Low to Range High.
Earlier last week, we touched upon how this range was similar to Chainlink's in the sense that both ranges are well-established and have offered consistent intra-range trading opportunities for the past several months.
This time has been no different, for both SOL and LINK in fact.
But here's another thing worth mentioning about SOL and LINK, another quality they both share: despite their impressive rallies, they still reside in their respective ranges.
For Solana, price would need to break beyond and reclaim as support the black $23.89 current Range High resistance.
For the time being, this level continues to act as resistance.
And we have to be cognisant of the fact that fake-outs do tend to occur; this is clear on the Weekly timeframe: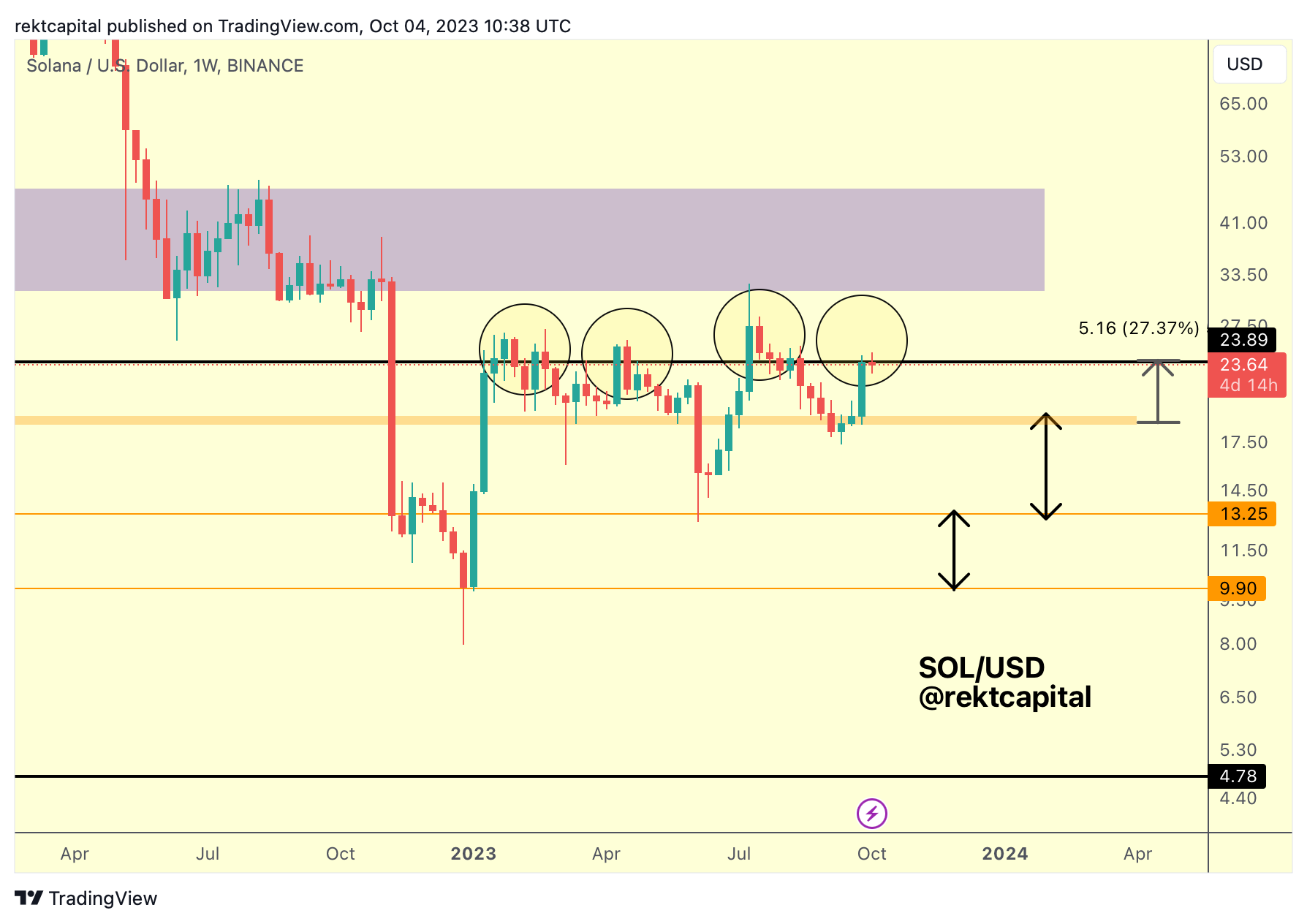 Breaks beyond the Range High resistance can occur, but what frequently fails is the subsequent post-breakout retest of the Range High into new support.
These failed retests have preceded downside into the current Macro Range.
And I suspect that when a successful Weekly retest of the Range High finally occurs - that'll be a significant technical milestone contributing to a range breakout and new uptrend from there.
So until the Range High is reclaimed is as support, it's always useful to look to potential downside scenarios.
After all - the more probable event from here is a rejection from the Range High (this has been the case for the past several months and the strategy works until it doesn't; better to be 5 times right than 1 time wrong. And if you end up being wrong, you can right the wrong on a pullback which would likely actually end up being another yet perhaps more mid-term retest of the same exact level. Small digression).
A downside scenario could include the following: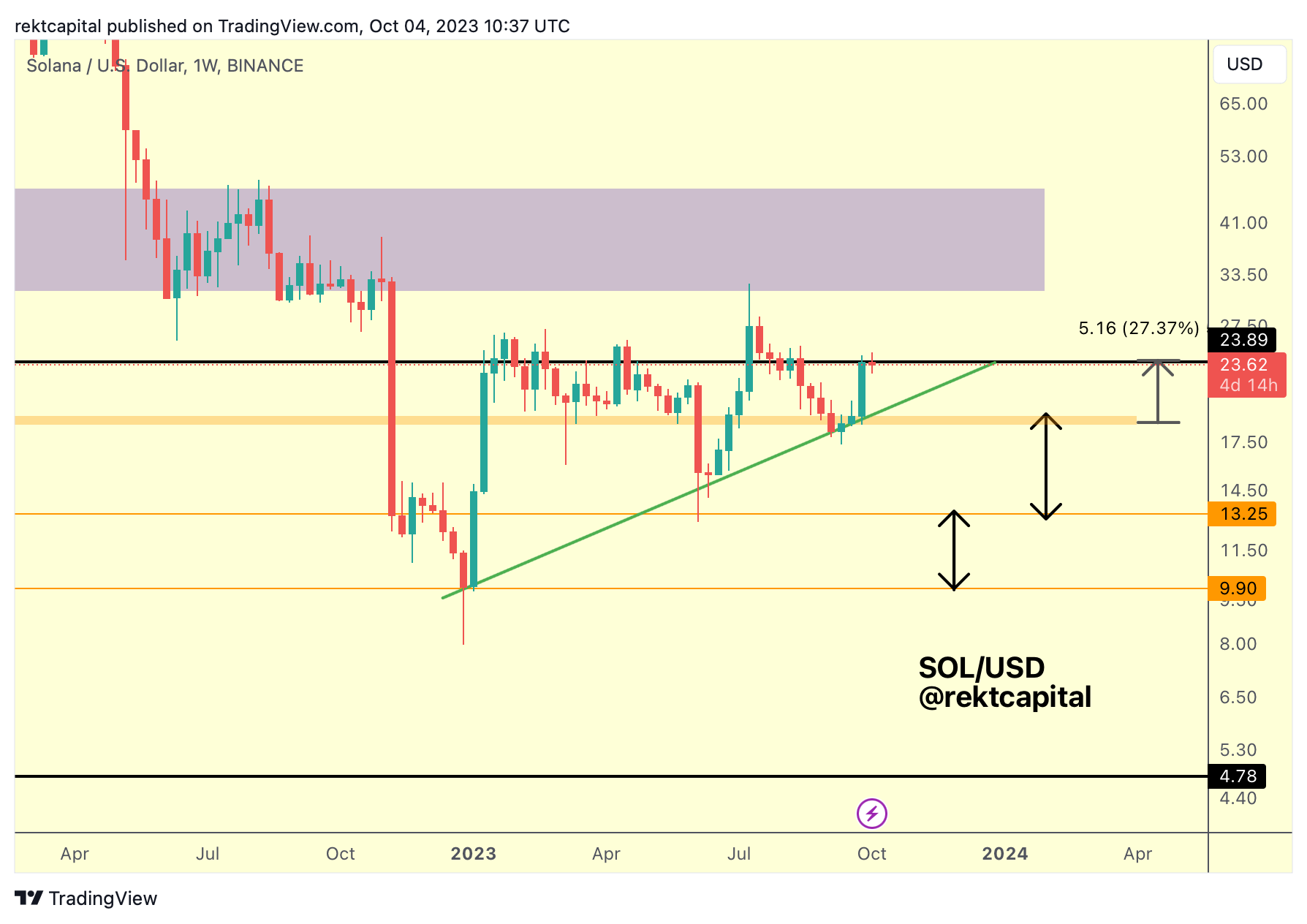 Solana has been forming Higher Lows throughout 2023, with the most recent low in the series occurring before this +27% move.
A rejection from resistance here would see price drop lower within the range but in to the Higher Low.
Chainlink - LINK/USDT
This post is for paying subscribers only
Already have an account? Sign in.