Altcoin Newsletter #87
My exclusive commentary on 8 Altcoins
Welcome to the Rekt Capital newsletter, a resource for people who want to better navigate the crypto markets with the help of cutting-edge crypto research and unbiased market analysis.
Every Friday, I host an Altcoin TA session where I share my exclusive commentary on the price action of a wide variety of coins, requested by valued premium members of the Rekt Capital Newsletter.
I share charts on 8 coins today.
---
In today's Altcoin newsletter, I cover 8 different Altcoins, specifically:
Avalanche (AVAX/USDT)
Verasity (VRA/USDT)
Binance Coin (BNB/USDT)
Fetch.ai (FET/USDT)
Aave (AAVE/USDT)
Skale Network (SKL/USDT)
Band Protocol (BAND/USD)
Polkadot (DOT/USDT)
---
Avalanche - AVAX/USDT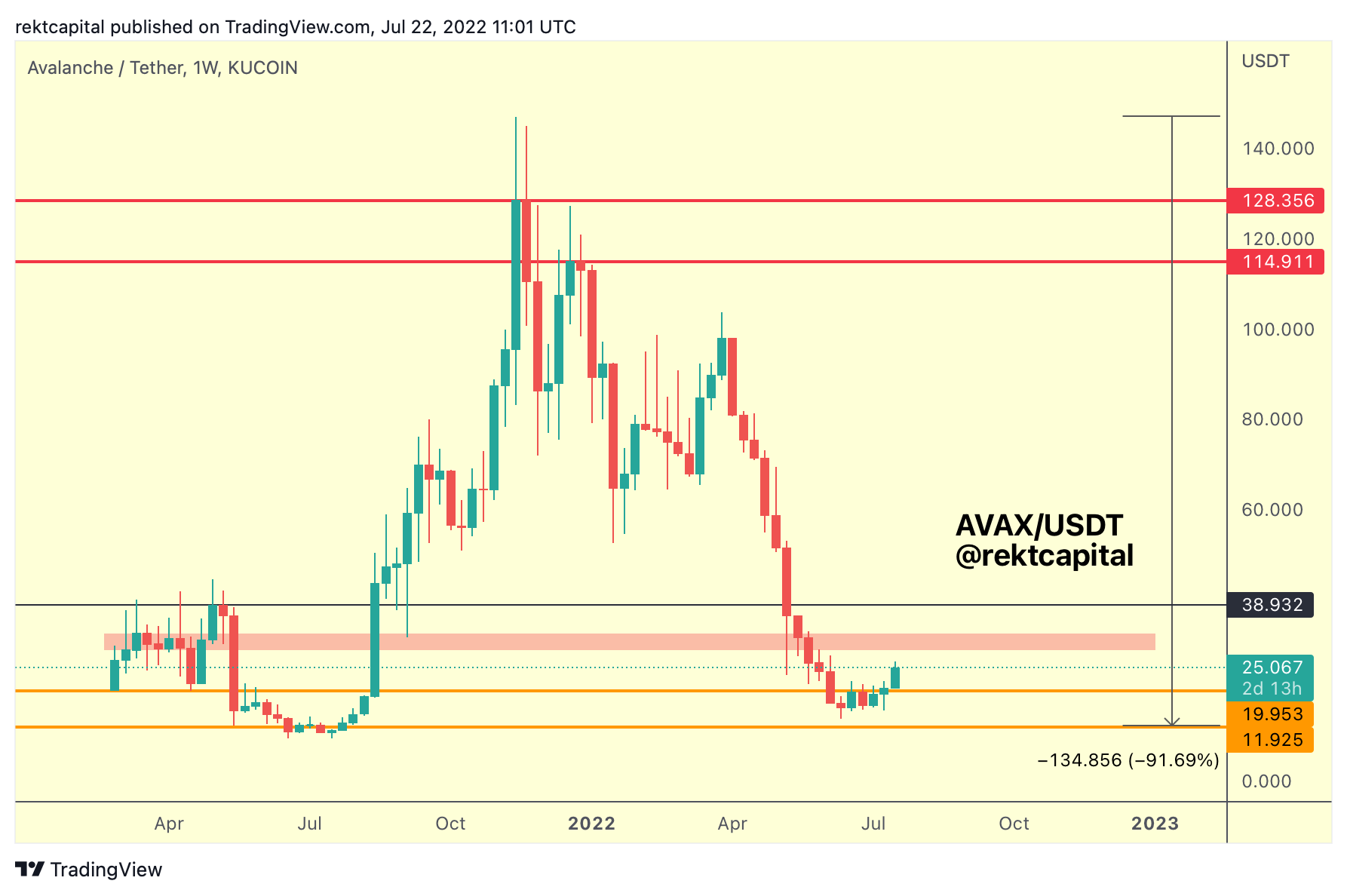 After several weeks of continued downside, AVAX dropped back into the Accumulation Range that began the previous bull run.
Here, AVAX once again consolidated before breaking out from the range.
Last week, AVAX was able to successfully retest the Range High as support before enjoying upside this week.
Generally, with this breakout from the orange Accumulation Range, AVAX has entered a new orange-red range.
The next immediate resistance area is the red order block above.
Successfully retest that red area as support has yielded tremendous upside, however at this point in time AVAX just needs to hold the orange Range High as support to enable further upside towards that red boxed resistance area.
Verasity - VRA/USDT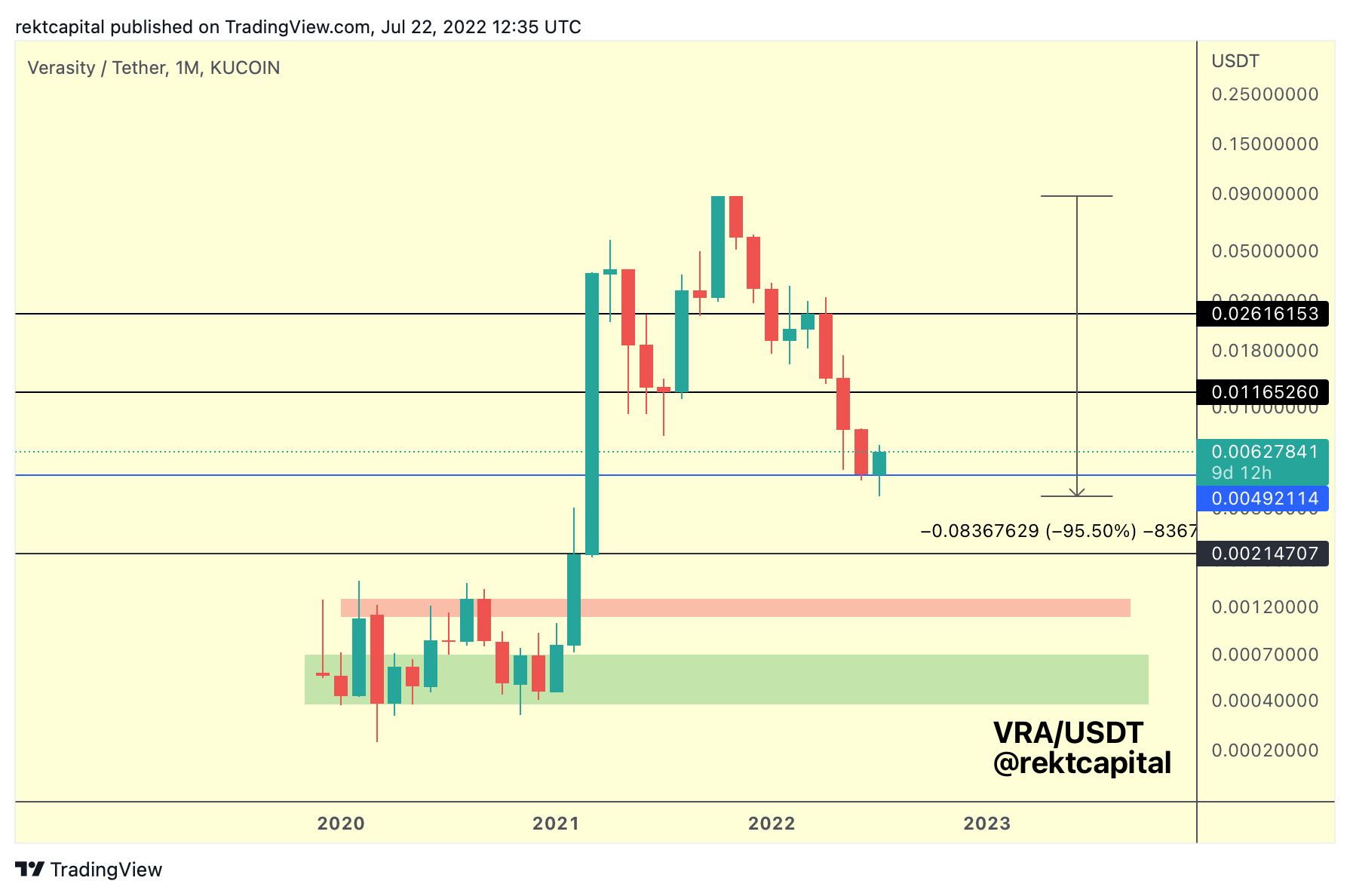 VRA has already experienced a -95% retracement in this Bear Market, which makes one think - will there be a bottoming out formation developing on price over the coming weeks/months?
Because VRA has recently found support at the blue level, which isn't a major Monthly support.
In fact, the blue level is a support that separates the two major black Monthly levels.
Technically, it would make most sense for VRA to develop a bottoming out structure at either a major Monthly support or at the red region - the top of the Accumulation Range wherein the previous Bull Run began.
Nonetheless, VRA's recent bounce means that price is occupying the blue-black range and so consolidation could take place within this region.
But I'm not certain about the strength of this blue support and wonder VRA actually has the potential to retrace a little bit more after this relief to reach more significant levels before forming a bottom structure.
This post is for paying subscribers only
Already have an account? Sign in.