Altcoin Newsletter #85
My exclusive commentary on 8 Altcoins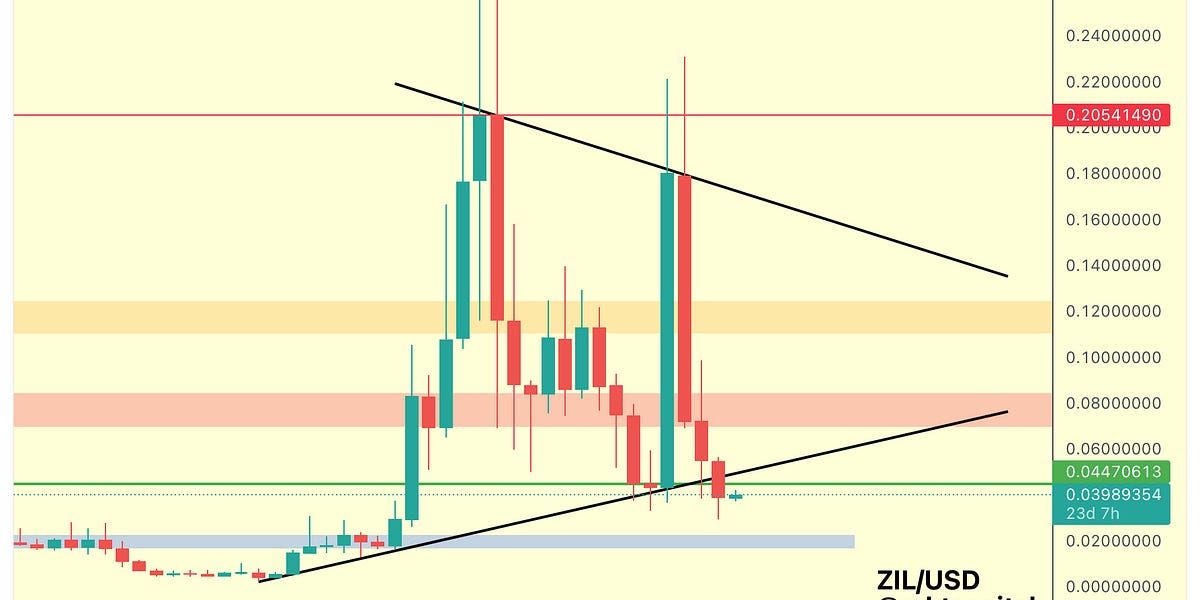 Welcome to the Rekt Capital newsletter, a resource for people who want to better navigate the crypto markets with the help of cutting-edge crypto research and unbiased market analysis.
Every Friday, I host an Altcoin TA session where I share my exclusive commentary on the price action of a wide variety of coins, requested by valued premium members of the Rekt Capital Newsletter.
I share charts on 8 coins today.
---
In today's Altcoin newsletter, I cover 8 different Altcoins, specifically:
Theta Token (THETA/USDT)
Zilliqa (ZIL/USD)
Cardano (ADA/USD)
Arweave (AR/USDT)
Basic Attention Token (BAT/USD)
Hathor (HTR/USDT)
Thorchain (RUNE/USDT)
Fantom (FTM/USDT)
---
Theta Token - THETA/USDT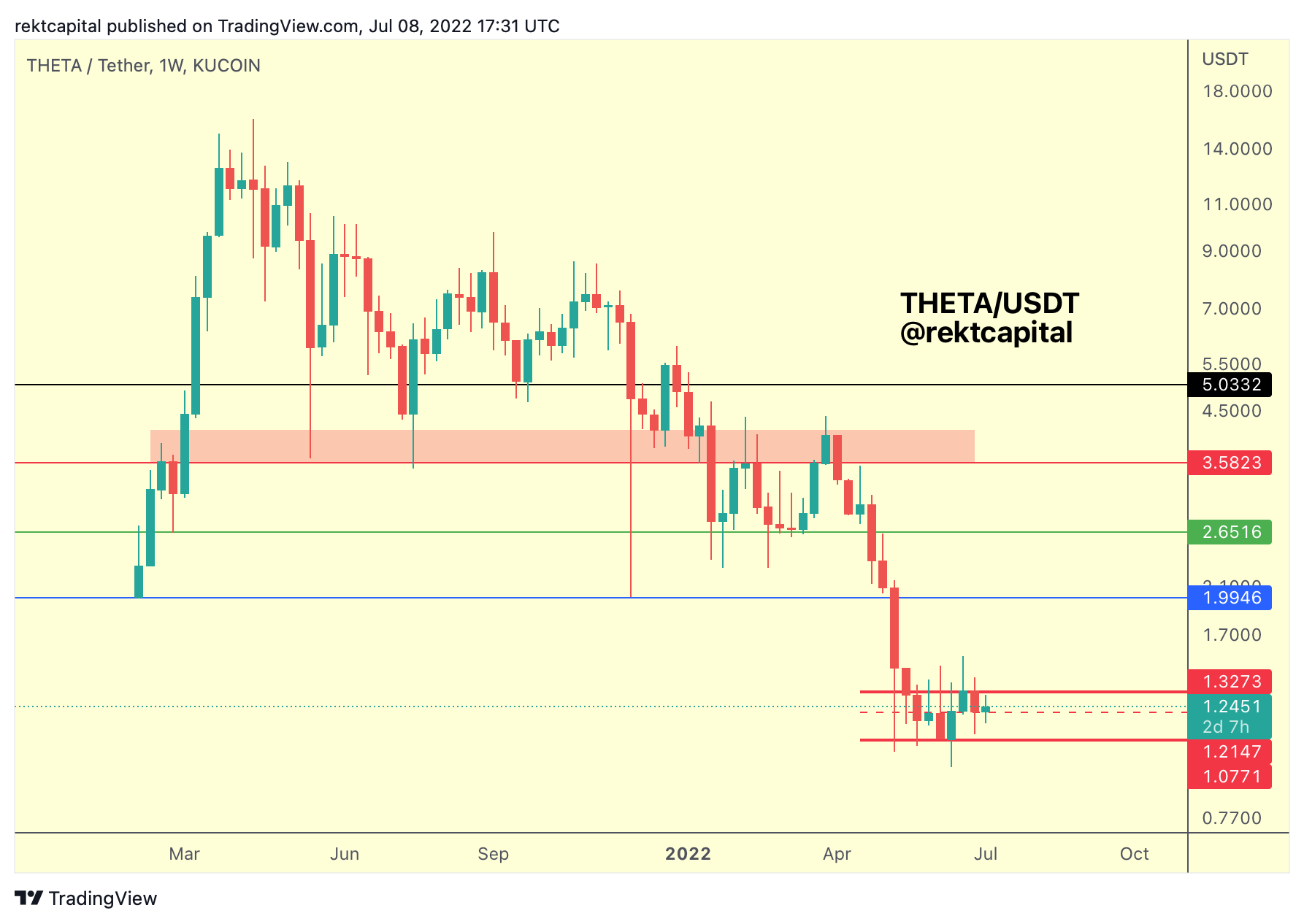 Macro-wise, THETA is in a downtrend.
But for the past few weeks, THETA has established a range at lows, consolidating inside the red range since ~May.
THETA has been bouncing from Range Low to Range High to Range Low again and back to Range High.
For the past three weeks, THETA has tried to maintain the mid-range as support. For the moment, this has been successful, but it hasn't translated into any meaningful moves.
THETA would need to breakout from this red range to perhaps even see a move to as high as the ~$2 psychological resistance.
Lose this range however, via a breakdown of the Range Low at ~$1.07 and THETA will see new All Time Lows.
Zilliqa - ZIL/USD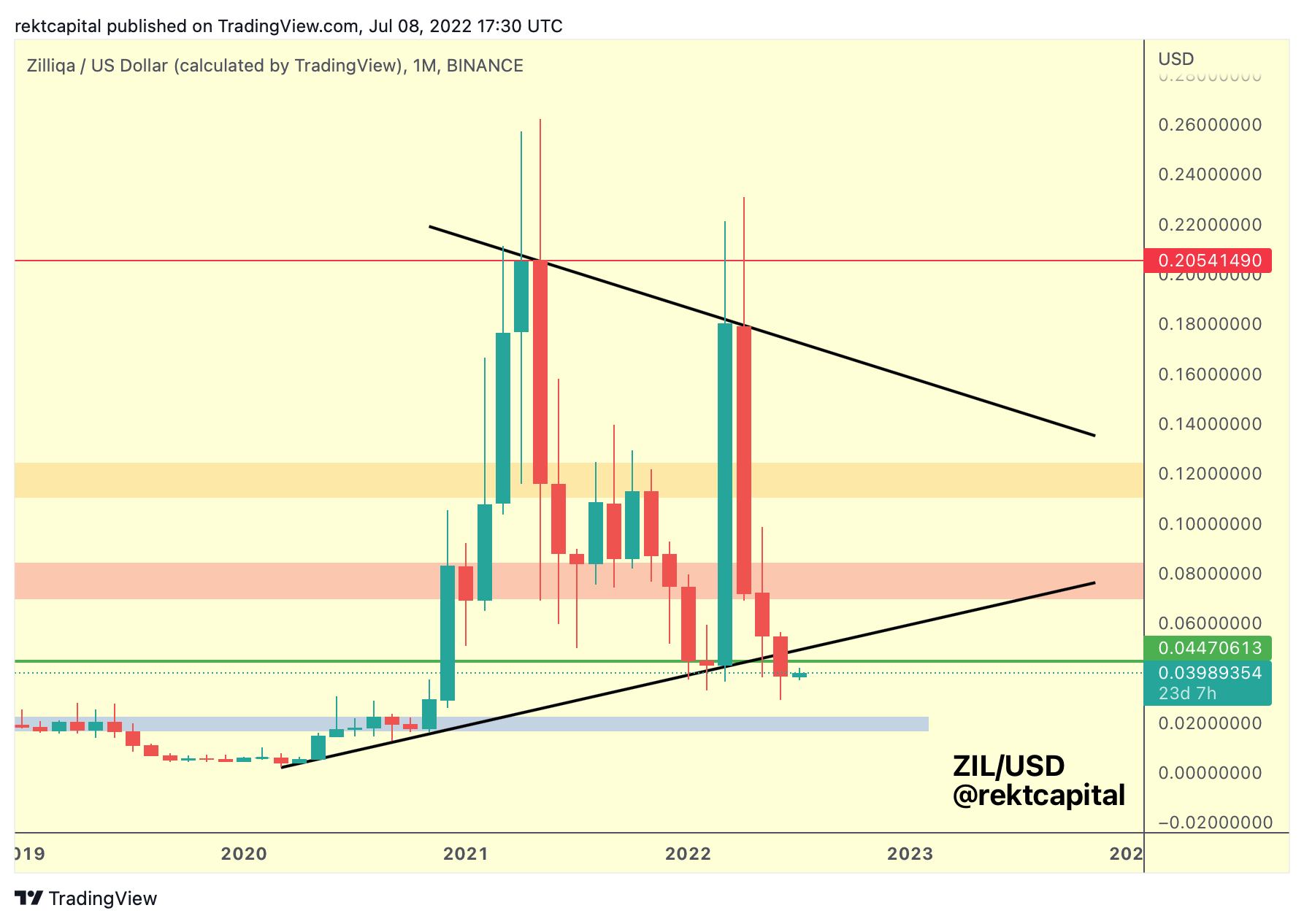 ZIL has broken down from the green support and most notably the long-standing black Higher Low trendline support.
Right now, ZIL may be relief rallying to flip both of these lost levels into new resistance.
Should this indeed occur, then new lows, perhaps even to as low as the blue region below may take place.
For ZIL to regain some semblance of bullish momentum, ZIL would need to flip these lost levels back into support.
This post is for paying subscribers only
Already have an account? Sign in.