Altcoin Newsletter #80
My exclusive commentary on 8 Altcoins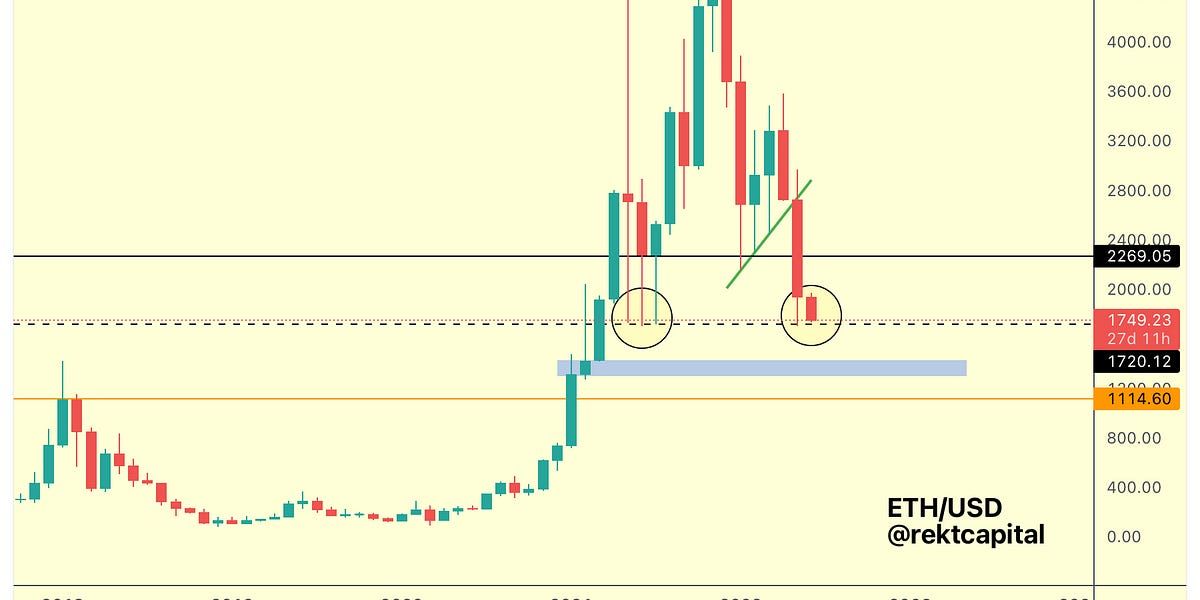 Welcome to the Rekt Capital newsletter, a resource for people who want to better navigate the crypto markets with the help of cutting-edge crypto research and unbiased market analysis.
Every Friday, I host an Altcoin TA session where I share my exclusive commentary on the price action of a wide variety of coins.
I share charts on 8 coins today.
---
In today's Altcoin newsletter, I cover 8 different Altcoins, specifically:
Ethereum (ETH/USD)
Solana (SOL/USDT)
VeChain (VET/USDT)
Cardano (ADA/USD)
Polkadot (DOT/USDT)
Cosmos (ATOM/USDT)
Fantom (FTM/USDT)
Coti (COTI/USDT)
---
Ethereum - ETH/USD
ETH is struggling at support here, mustering very little reaction now compared to mid-2021.
Technically, yes, a relief rally into the ~$2269 is possible.
But if this reaction here at ~$1720 continues to remain this weak, ETH may very well forgo a relief rally scenario and simply breakdown sooner into the blue or even orange levels.
Solana - SOL/USDT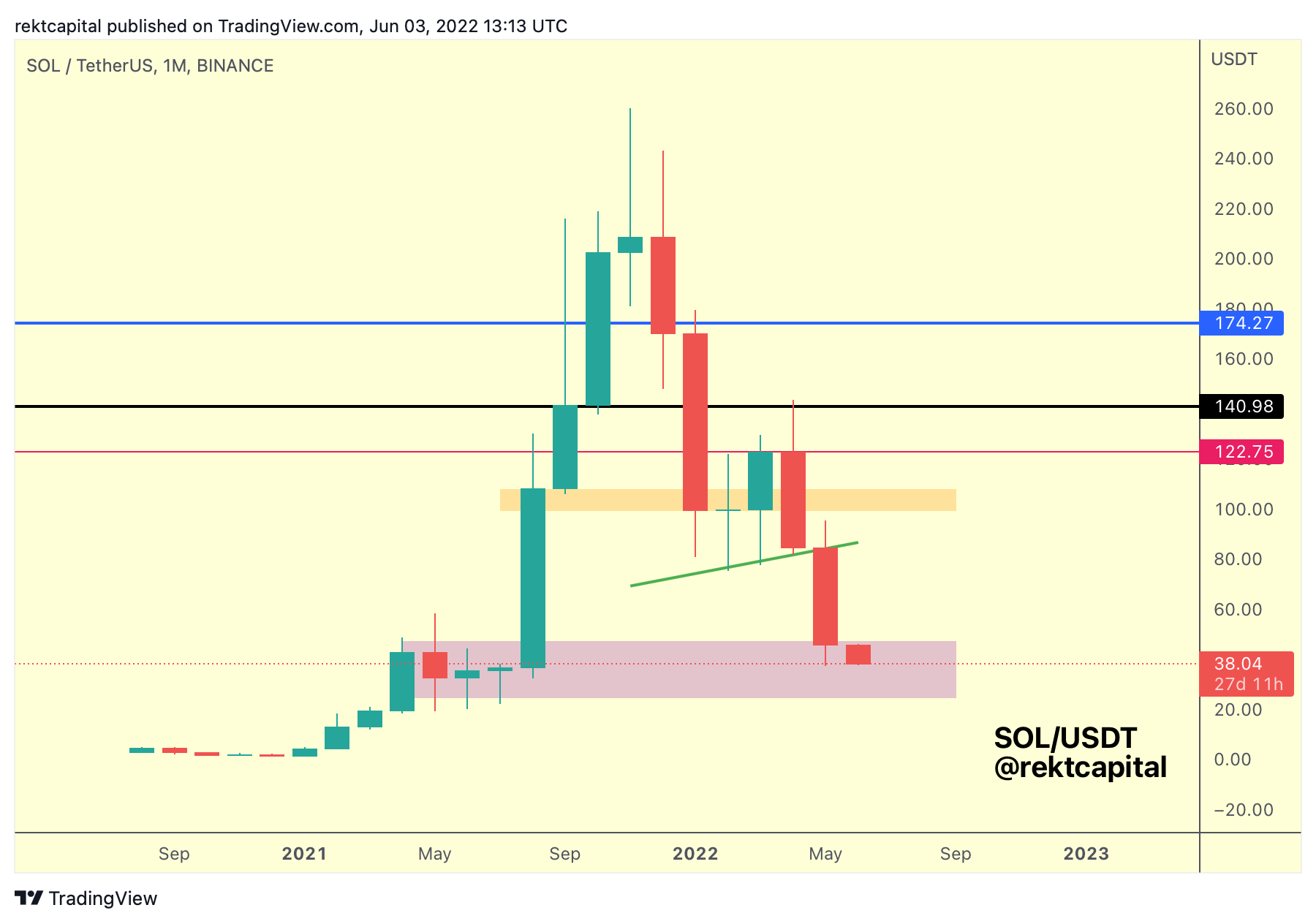 Solana is entering a historical demand area, where multi-month consolidation took place.
SOL should be able to find some support here at least over the coming weeks.
This post is for paying subscribers only
Already have an account? Sign in.