Altcoin Newsletter #70
My exclusive commentary on 8 Altcoins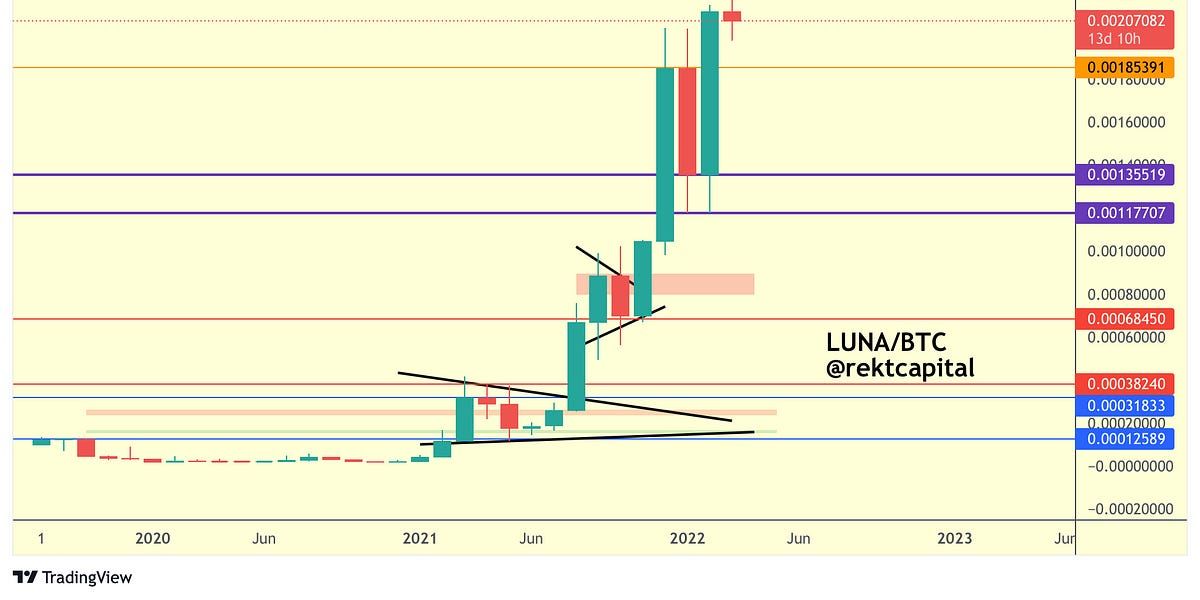 Welcome to the Rekt Capital newsletter, a resource for people who want to better navigate the crypto markets with the help of cutting-edge crypto research and unbiased market analysis.
Every Friday, I host an Altcoin TA session where I share my exclusive commentary on the price action of a wide variety of coins.
I share charts on 8 coins today.
---
In today's Altcoin newsletter, I cover 8 different Altcoins, specifically:
Tezos (XTZ/USD)
Band Protocol (BAND/USD)
Power Ledger (POWR/USD)
Terra Luna (LUNA/BTC)
Algorand (ALGO/USDT)
Cardano - (ADA/USD)
Cosmos (ATOM/USDT)
Avalanche (AVAX/USDT)
---
Tezos - XTZ/BTC & XTZ/USDT
While the BTC pair battles to keep the more-than-year-long Higher Low trendline as support…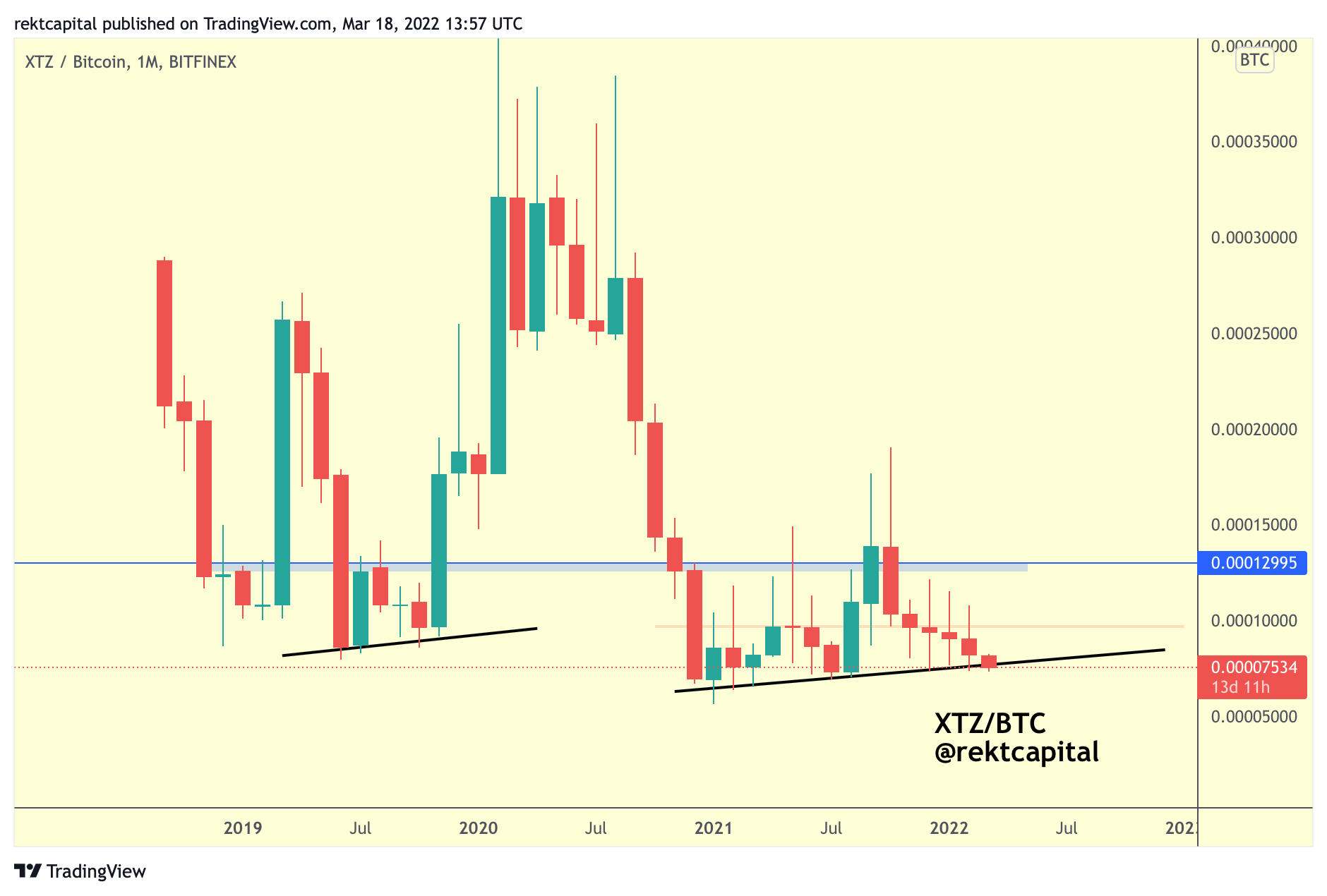 The USDT pair itself is at a crucial historical demand area: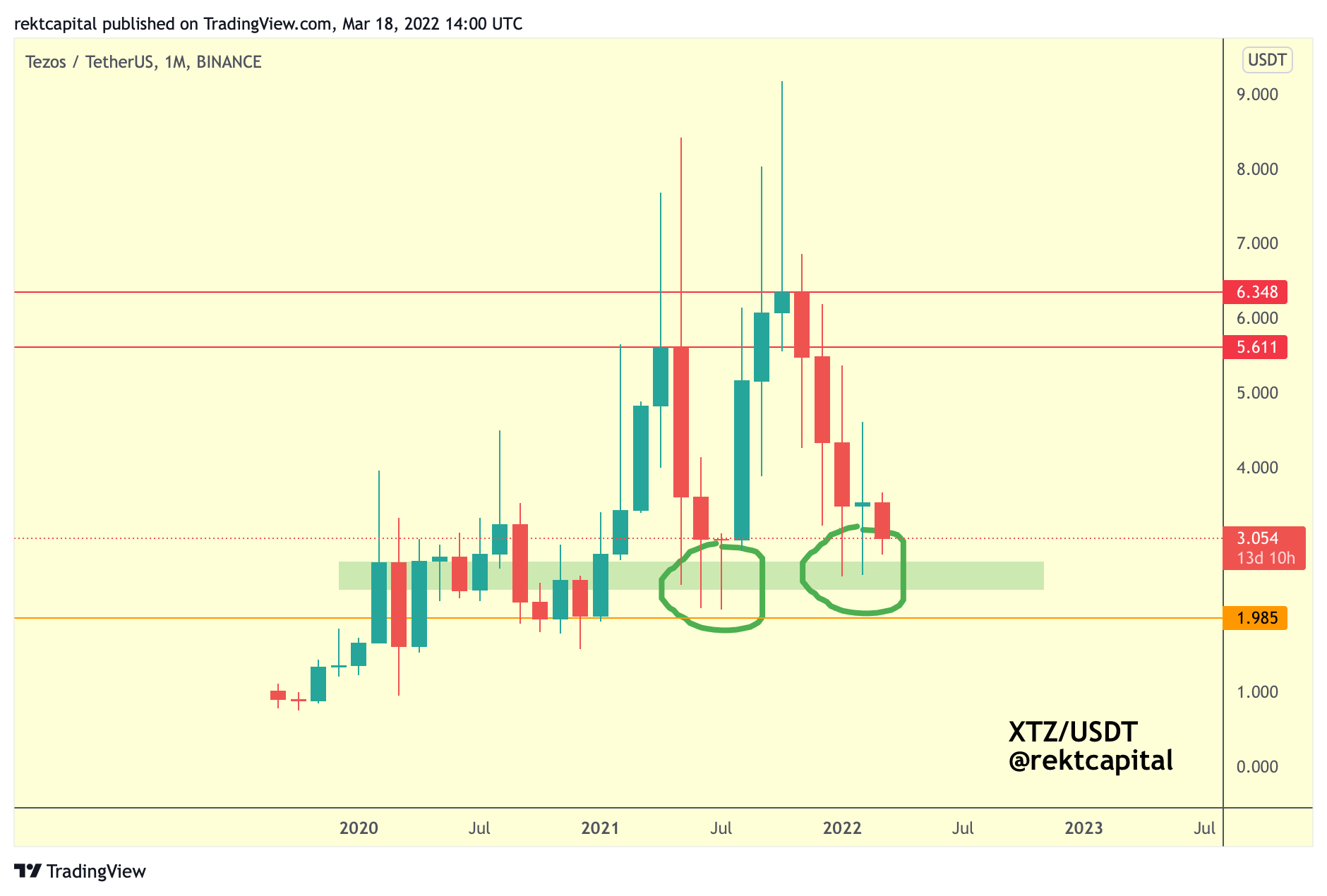 In mid-2021, XTZ performed a reversal from the green area, producing three downside wicks into this historical demand area before ultimately bottoming there.
This green area is of significance once again because price has performed two downside wicks into over the past few months - and these wicks have occurred at a Higher Low to the mid-2021 series of wicks.
Could XTZ wick into the green area once again this month?
It isn't out of the question.
But what's also interesting is that the previous downtrend that brought XTZ to the green area in mid-2021 lasted three months.
The downtrend that has brought XTZ back here has lasted five months, almost double the time to that of the mid-2021 downtrend.
Is this a coincidence?
It's difficult to conclusively say but what's more important at this time is whether XTZ can hold this green area as support as well as holding the wicking Higher Low.
As long as XTZ can continue printing these downside wicks against this green historical support area, slowing in the sell-side momentum will become increasingly more evident.
This post is for paying subscribers only
Already have an account? Sign in.