Altcoin Newsletter #65
My exclusive commentary on 9 Altcoins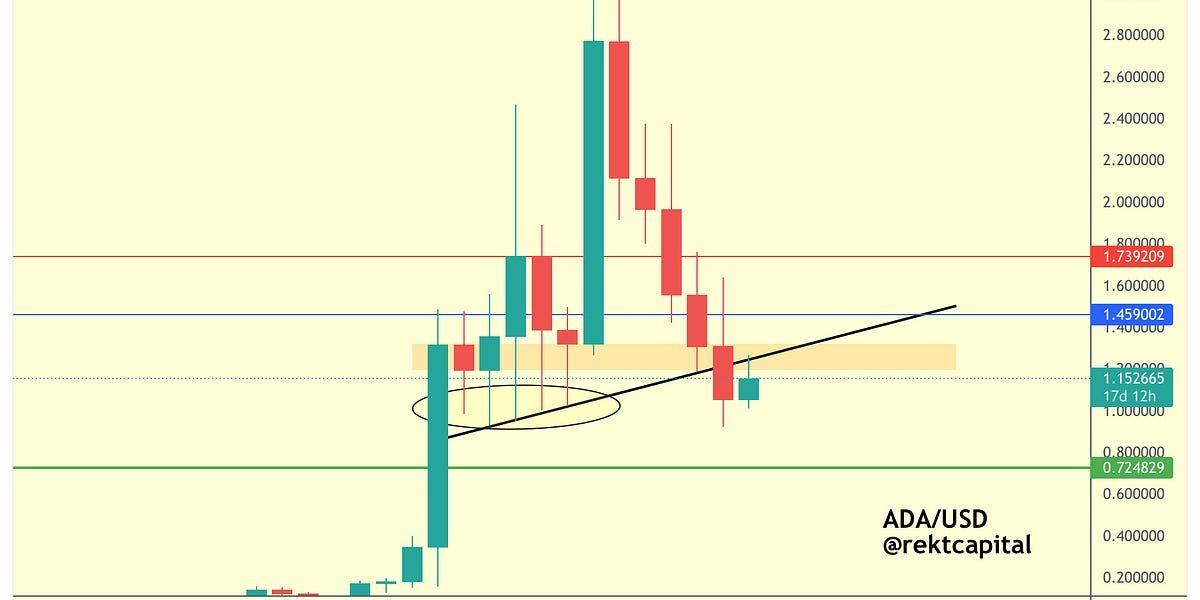 Welcome to the Rekt Capital newsletter, a resource for people who want to better navigate the crypto markets with the help of cutting-edge crypto research and unbiased market analysis.
Every Friday, I host an Altcoin TA session where I share my exclusive commentary on the price action of a wide variety of coins requested by valued supporters of the newsletter.
I share charts on 9 coins today.
---
In today's Altcoin newsletter, I cover 8 different Altcoins, specifically:
Litecoin - LTC/USD
Chainlink - LINK/USDT
Fantom - FTM/BTC
Terra - LUNA/BTC
Axie Infinity - AXS/BTC
Cardano - ADA/USD
Polygon - MATIC/USDT
Coti - COTI/USDT
Power Ledger - POWR/USD
---
Litecoin - LTC/USD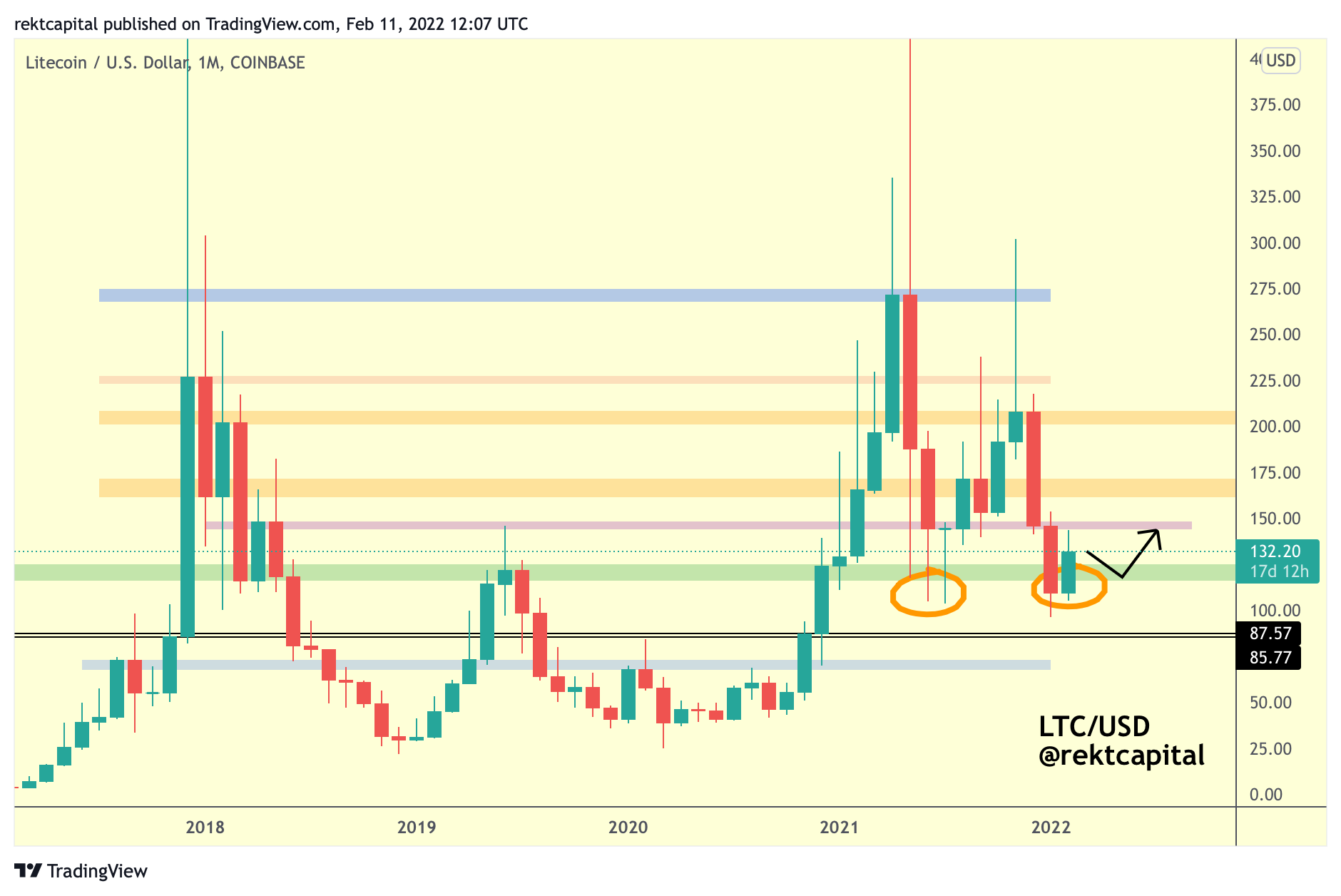 Last week, LTC broke down from the green area; an area that months ago figured as a strong reversal zone (most left orange circle).
And while the buy-side reaction at around the green area is much different (i.e. wicking reversal in 2021 vs candle bodied recovery now) - LTC has nonetheless been able to break-back above the green zone despite losing it as support last week.
Weekly Close like this and LTC could face a dip into the green area to re-confirm it as a demand area.
In terms of resistance, it looks like this week's-worth of price action has confirmed the purple area as new resistance (as opposed to in mid-2021 when LTC wicked to the green area but ultimately Weekly Closed above the purple support to reverse to the $300 mark).
Effectively, last week's loss of purple support has segued into this week's confirmation of that same area as new resistance.
Looks like LTC is establishing a green-purple range.
This post is for paying subscribers only
Already have an account? Sign in.