Altcoin Newsletter #151
Features SOL STX THETA SUSHI TOMO VET LTC
In today's Altcoin newsletter I cover 7 different Altcoins, specifically:
Solana (SOL)
Stacks (STX)
Theta Token (THETA)
SushiSwap (SUSHI)
TomoChain (TOMO)
VeChain (VET)
Litecoin (LTC)
These Altcoin TA requests are made by valued readers of the Rekt Capital Premium Newsletter
Let's dive in...
Solana - SOL/USD
Last week, we spoke about what SOL needed to do to ensure trend continuation, emphasising a Weekly Close and subsequent retest of the bottom of the purple demand area: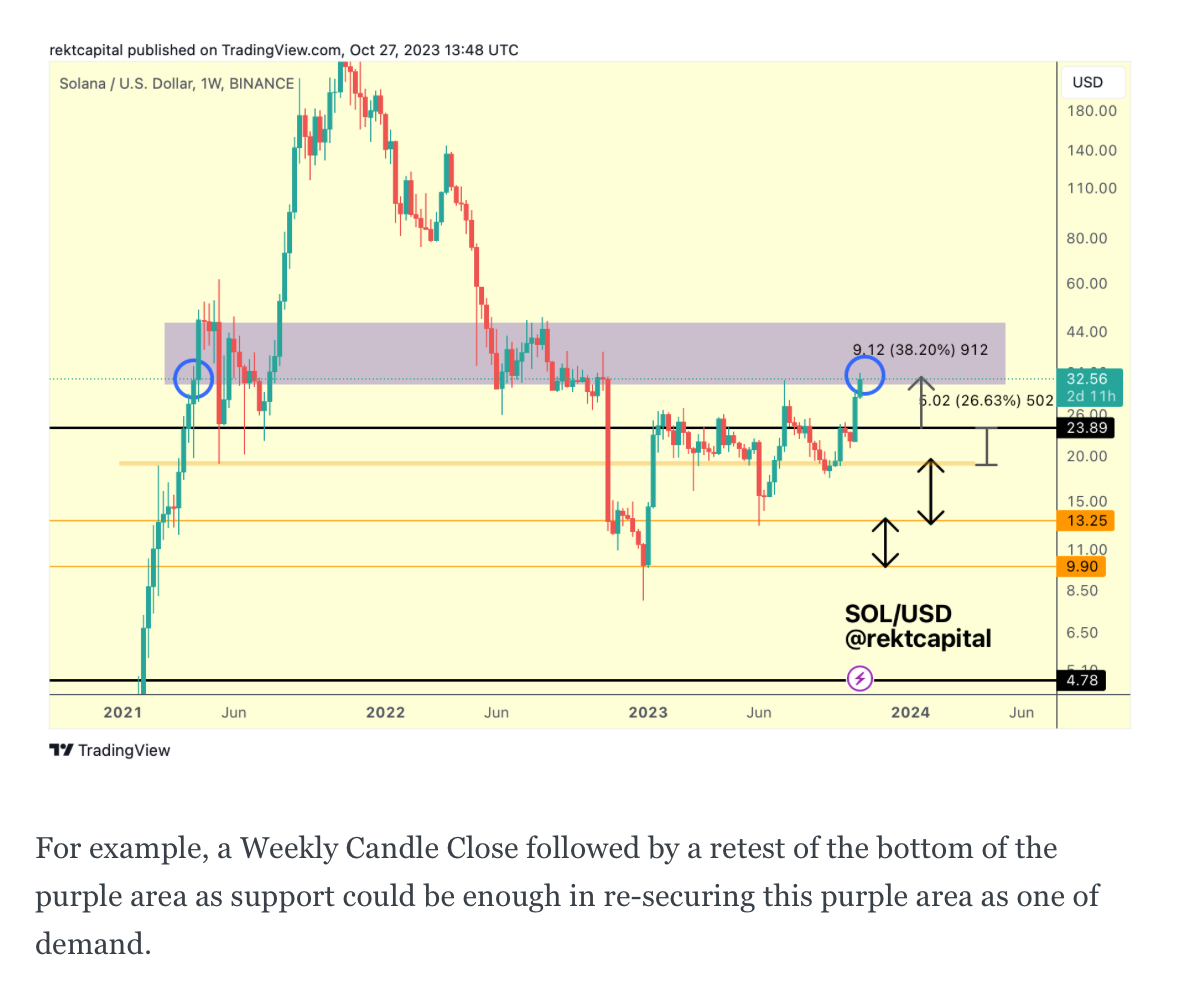 And that retest was successful, especially on the Daily timeframe, where price was successfully hammering out a base at the bottom of the purple area for multiple days in a row before rallying higher: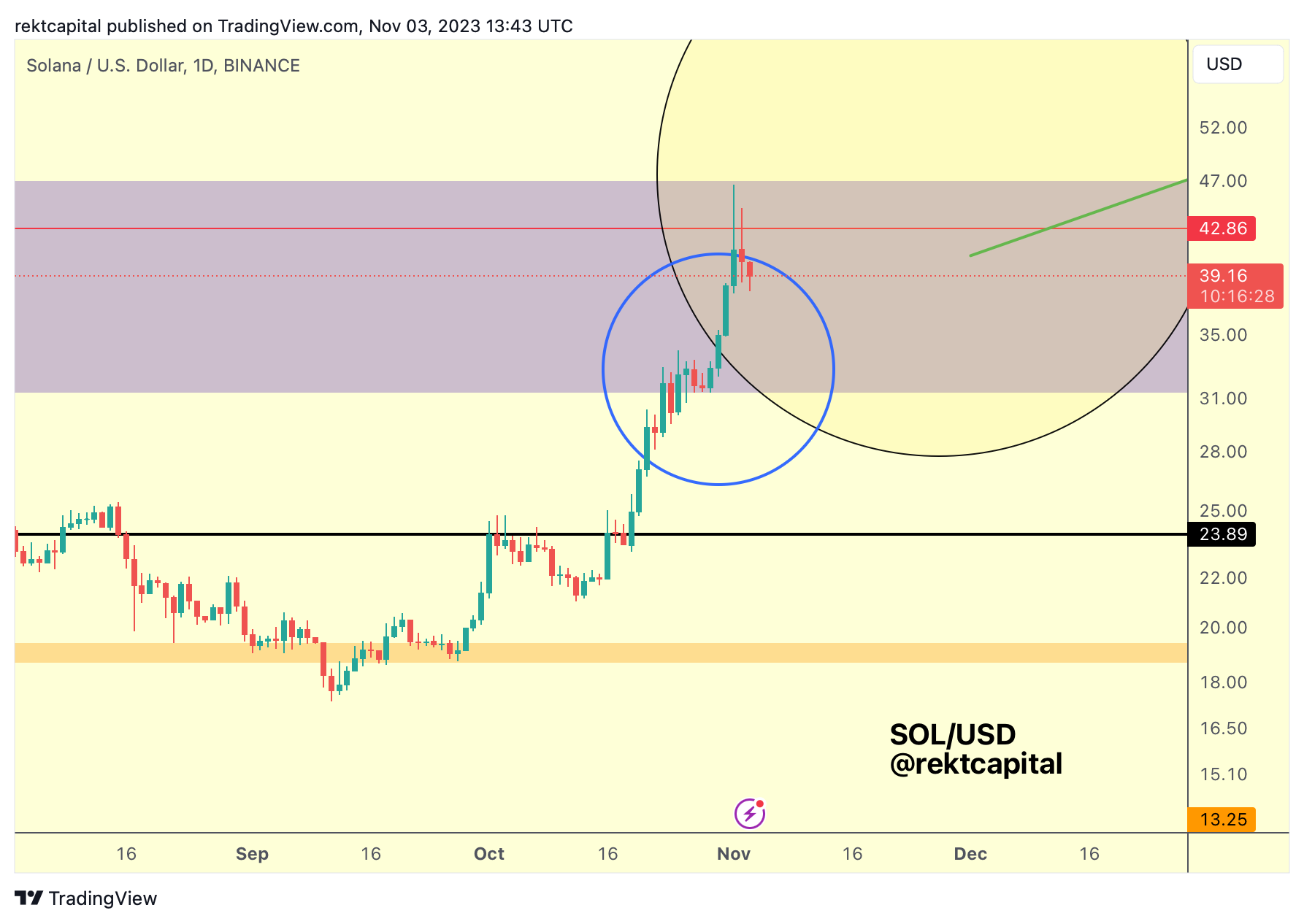 However on the Weekly, this retest isn't portrayed because on how SOL had successfully rebounded on the Sunday before the Weekly Close: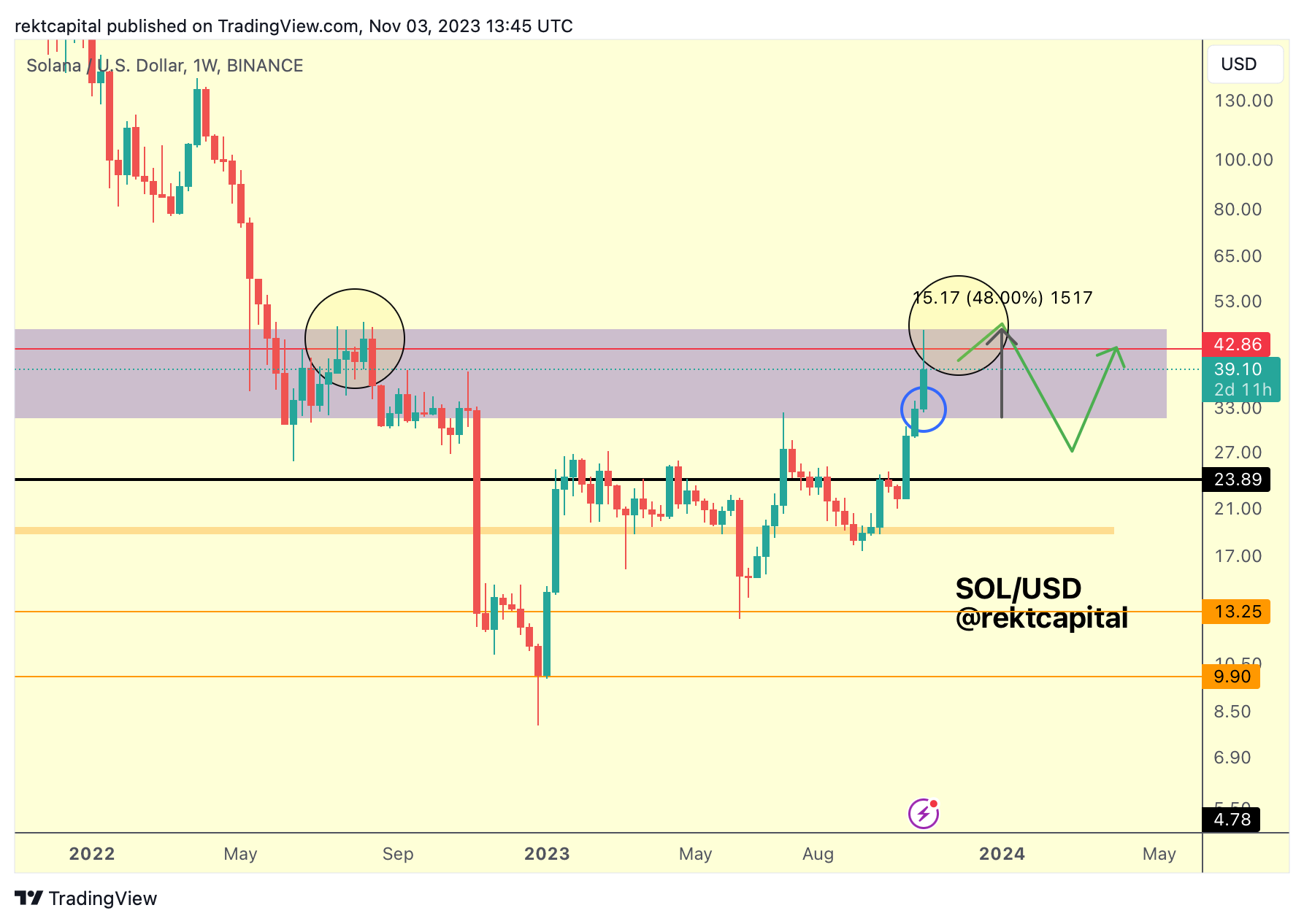 That successful retest enable a rallied to the very top of the purple historical demand area, enjoying a +48% move in the process: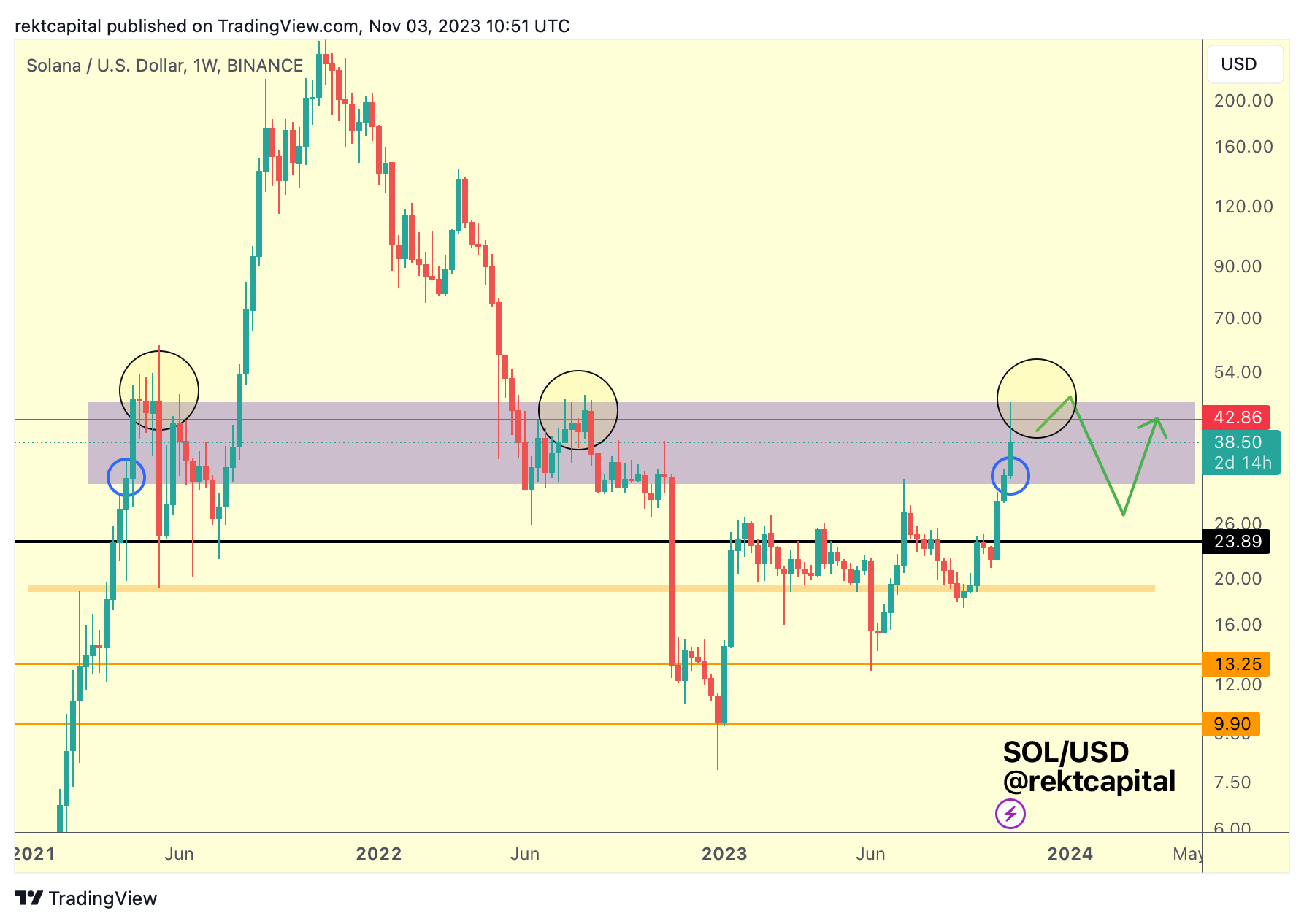 Great performance from SOL.
But what's next?
Historically, SOL has upside wicked and/or deviated beyond this purple region before rejecting and it looks like this time may be no different.
These historical rejections would precede downside into the bottom of the purple area, with scope for downside volatility below this area.
The green path outlines this propensity from SOL to upside and downside deviate inside this purple area.
Generally, this purple area is a range where SOL could enjoy a bout of consolidation before further upside, over time.
Stacks - STX/USDT
Back on September 13th, I discussed how STX has revisited its Range Low, was forming a downtrending channel, and how it needed to Weekly Close above the Channel Top to confirm a breakout to new highs: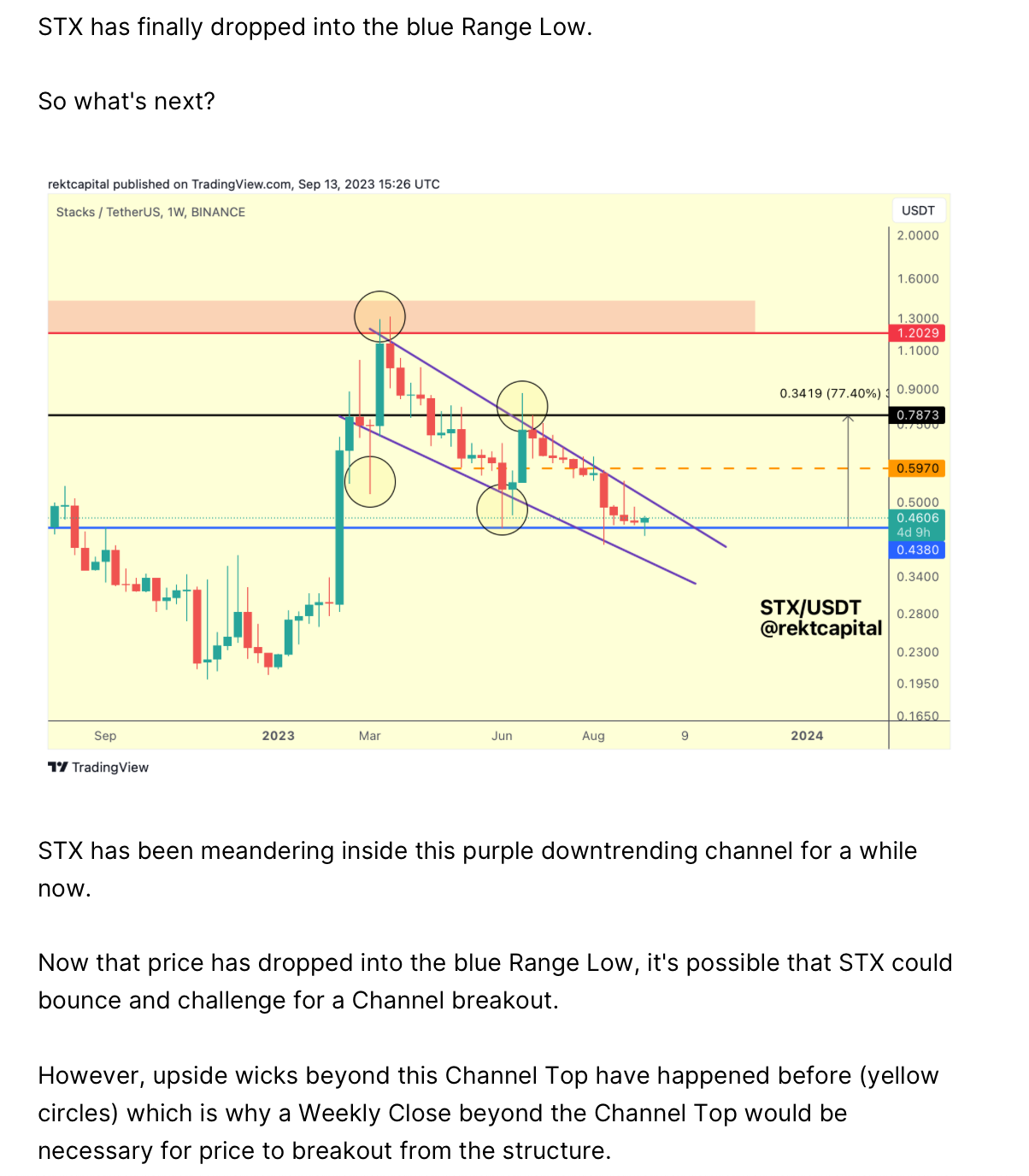 And last week we discussed how STX had since rallied tremendously: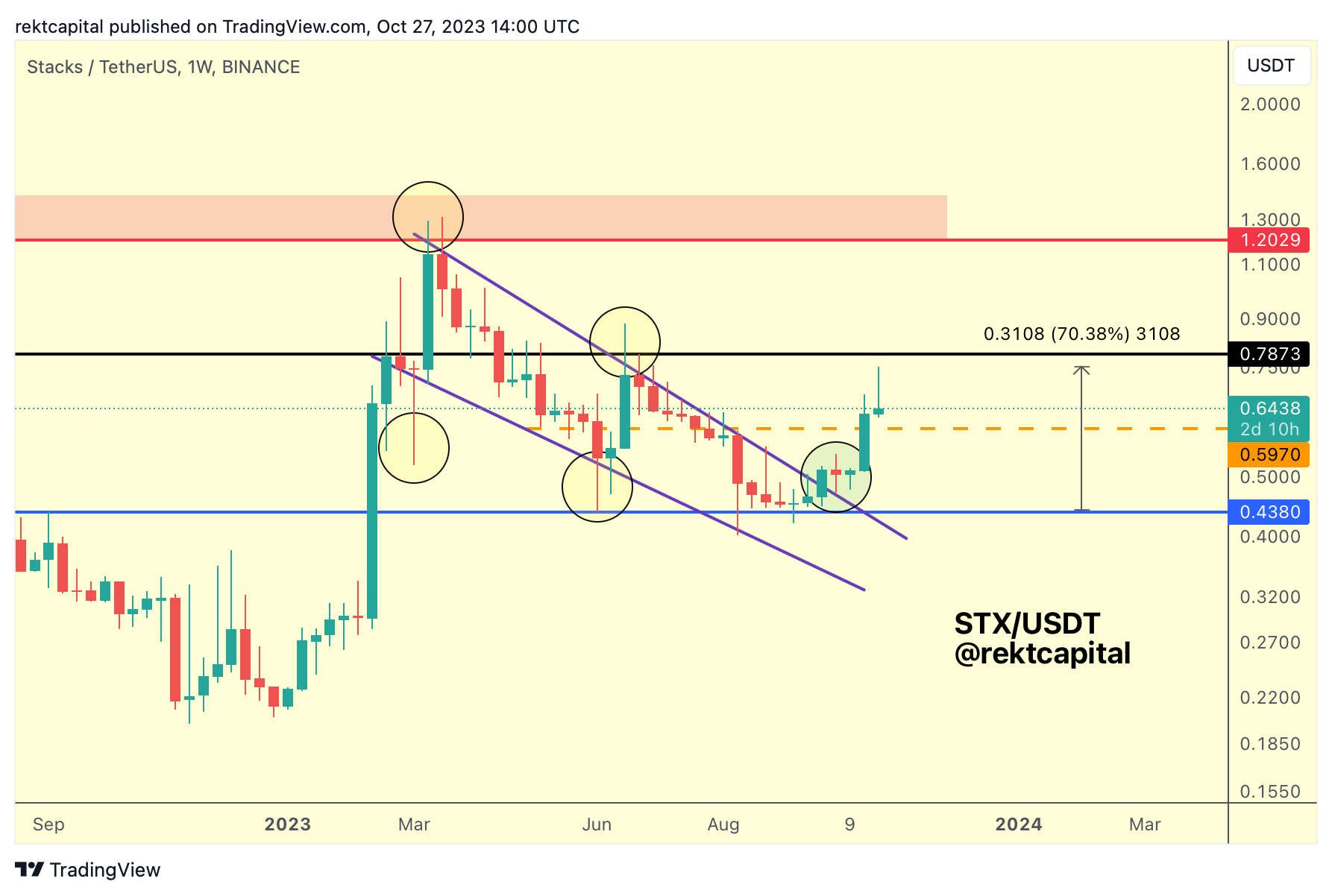 STX has rallied +70% since the initial analysis.
And then I shared the following chart last week: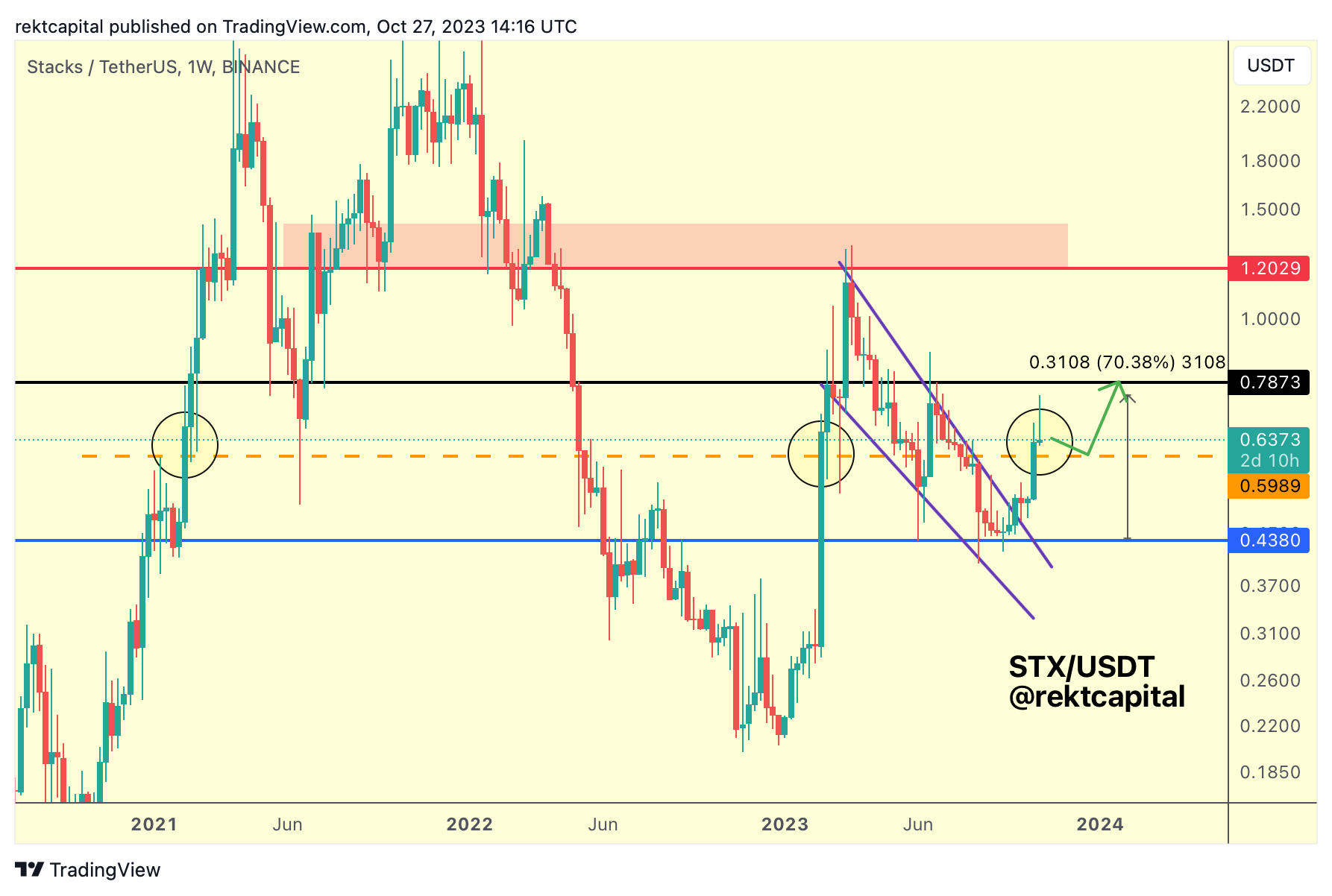 And here is today's update: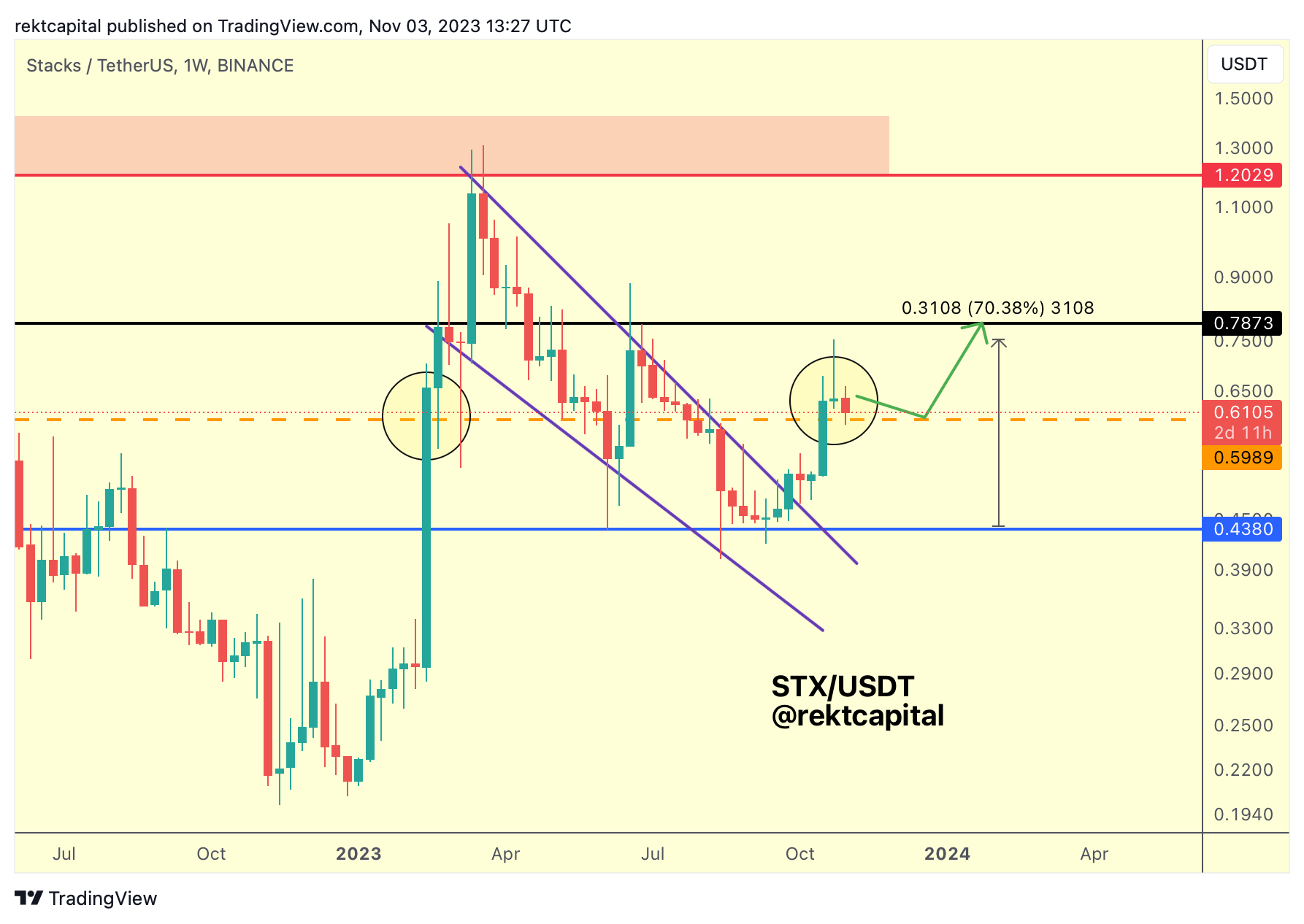 STX is following the green path perfectly, dipping into the orange dashed level for a retest.
Downside wicking below this point is possible as part of a volatile retest (e.g. wicking to $0.56), but generally STX needs to hold here to maintain bullish bias.
Moment of truth.
Theta Token - THETA/USDT
This post is for paying subscribers only
Already have an account? Sign in.