Altcoin Newsletter #123
Features chart analysis on 8 Altcoins: LTC, SOL, RLC, BAND, INJ, DYDX, SUSHI, STX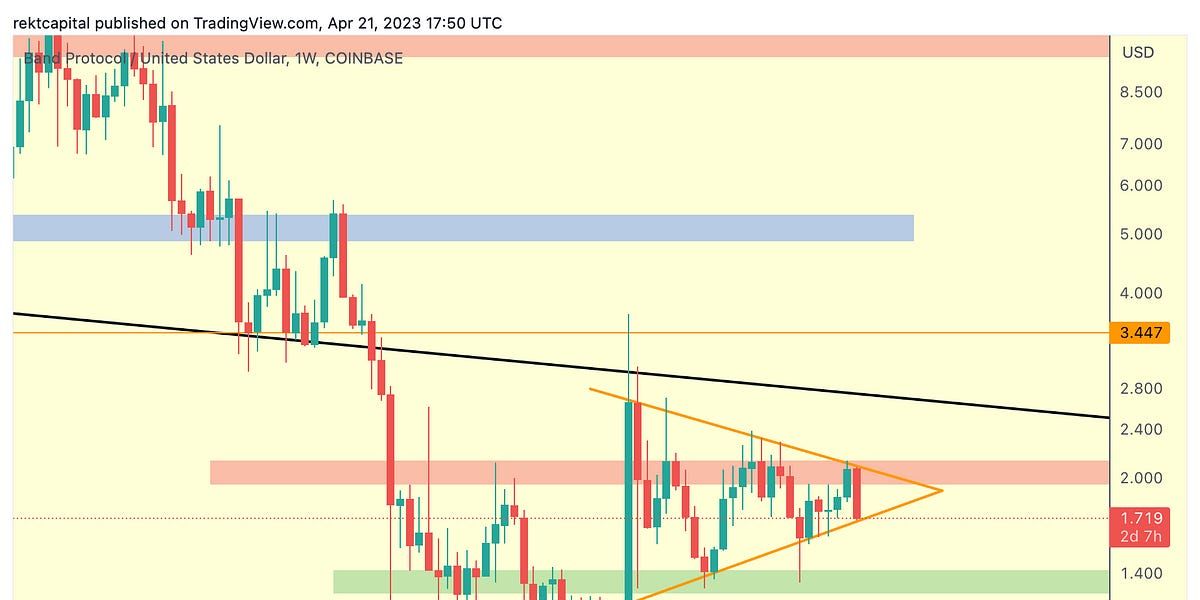 Every Friday, I share an Altcoin Newsletter which features my TA on 8 Altcoins.
These Altcoin TA requests are made by valued readers of the Rekt Capital Premium Newsletter.
In today's Altcoin newsletter, I cover 8 different Altcoins:
Litecoin (LTC)
dYdX (DYDX)
Solana (SOL)
iExec (RLC)
SushiSwap (SUSHI)
Band Protocol (BAND)
Injective (INJ)
Stacks (STX)
But before we dive in today's edition of the Rekt Capital Newsletter…
The moment has arrived.
I've finally unveiled all three Altcoins with 10X potential, and I'm thrilled to share them exclusively with our Hall of Fame Rekt Capital members!
If you haven't upgraded yet, you can still join the Hall of Fame Membership and gain full access to this exclusive 10 Altcoins with 10X Potential in 10-minute videos series:
Without further ado, let's now dive into today's Altcoin Newsletter.
---
Litecoin - LTC/USD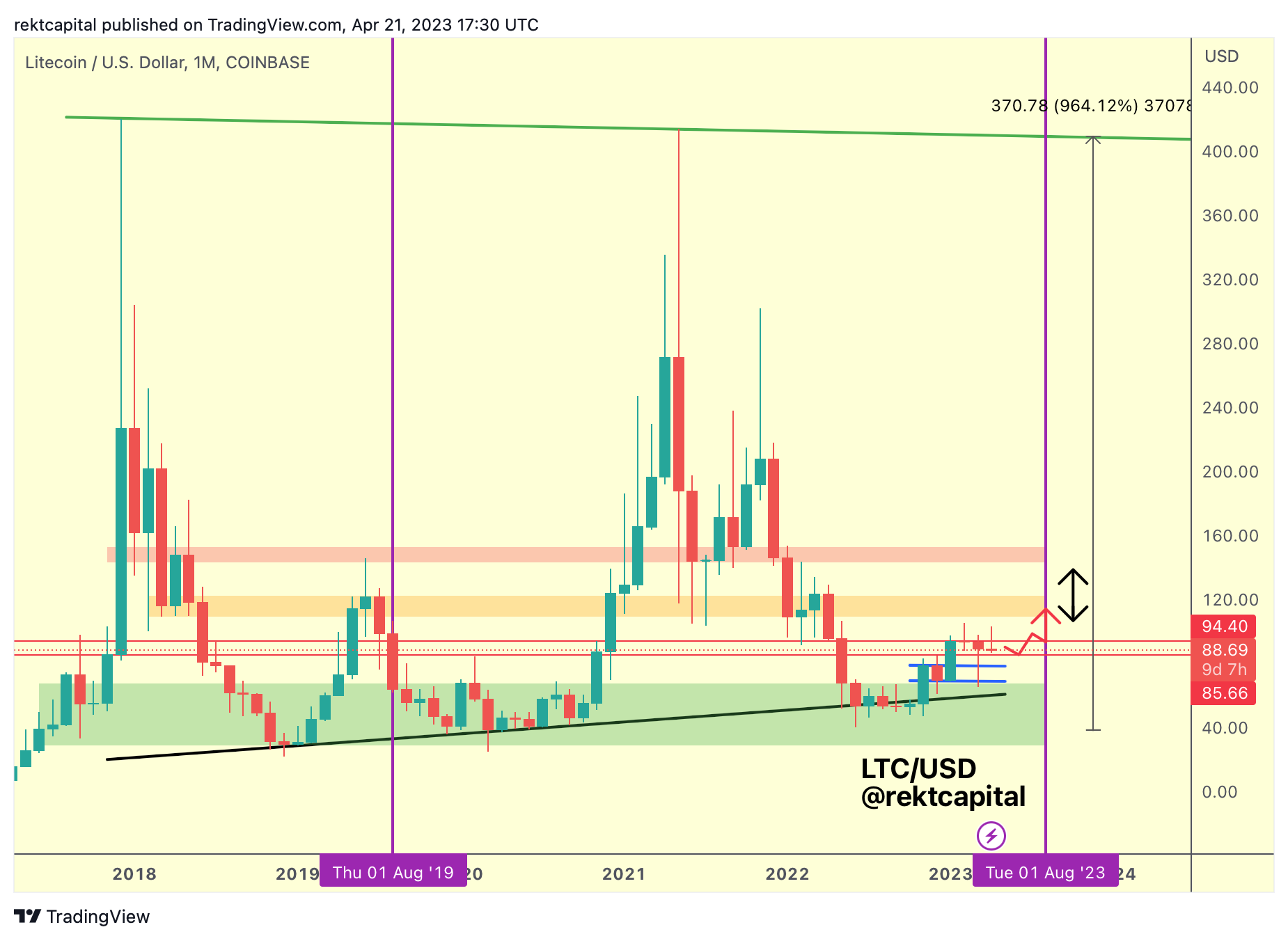 Litecoin is currently experiencing its Pre-Halving rally.
Historically, Pre-Halving rallies tend to offer limited upside and having rallied a significant amount from the 2022 lows already, there is probably limited upside left on this Pre-Halving move.
With that in mind, with how LTC is still positioned, the technicals don't necessarily rule out one last leg before a Local Top occurs.
LTC could still retest the red horizontal as support to then try to follow the red arrowed path; even dipping to the blue Bull Flag top for another retest would be permissible.
However failing that Bull Flag retest would be a loss in market structure and would complicate things; downside wicking into the Bull Flag like last month would be fine, but Weekly Closes or even Monthly Closes inside the Bull Flag would be complicated.
Yes, LTC is forming Lower Highs to the ~$100 top from February, but at the same time LTC is still positioned in a way that it could successfully retest the Bull Flag to fully confirm the breakout and generate trend continuation.
Key levels Bull Flag top but also more immediately the local red horizontal which price is now retesting.
dYdX - dYdX/USDT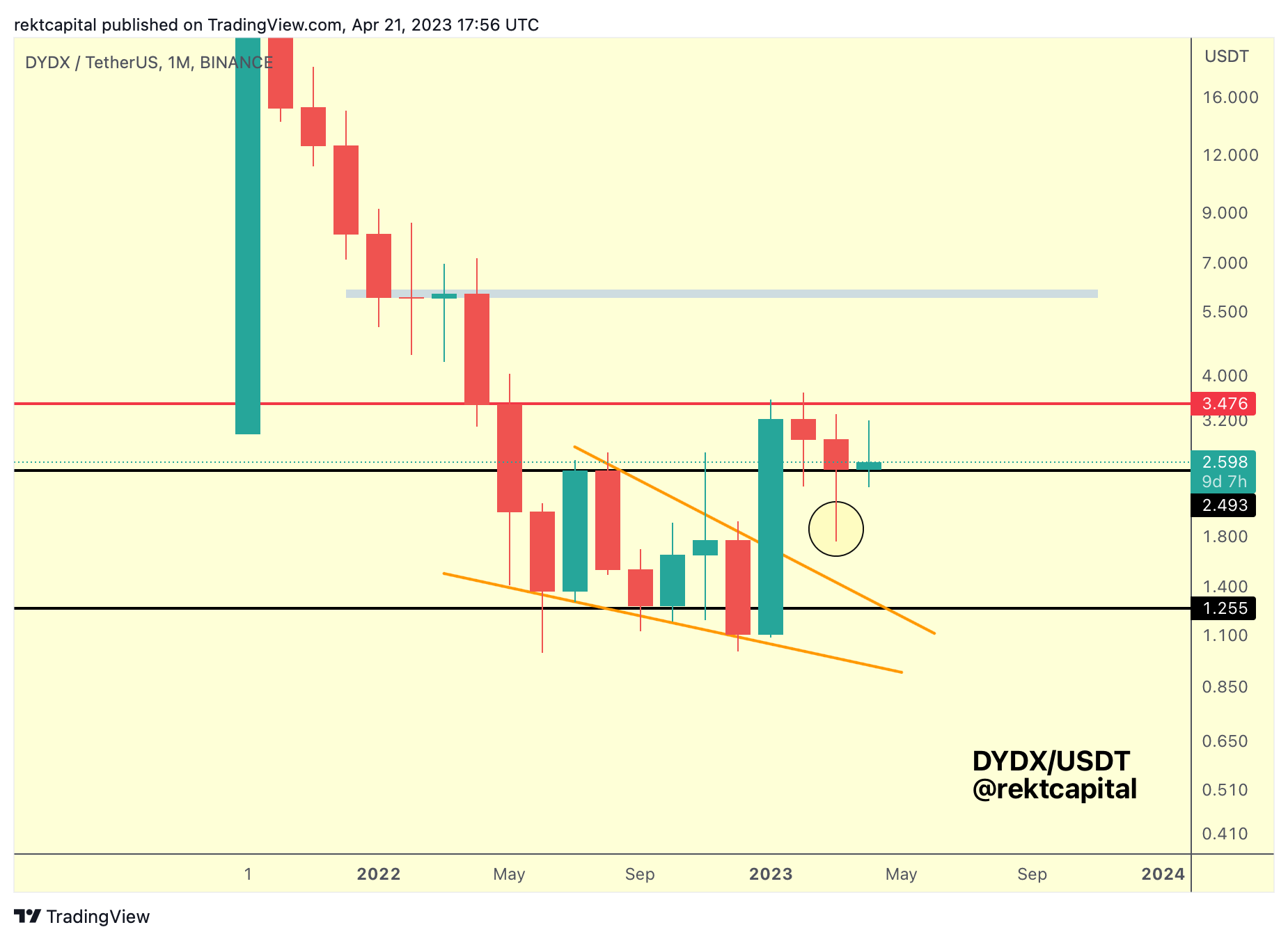 A few months ago, dYdX broke out from a Falling Wedge which developed inside the macro black-black range.
Upon breakout rally, dYdX rejected at the red resistance.
This resistance has since prompted dYdX to retest the black-black range it had broken out from months ago.
Technically, a retest of that Range High (black) is now in progress.
But it needs to be said that dYdX never successfully retested the Falling Wedge as support to fully confirm the breakout.
After all - breakouts occur in two stages: a) Candle Close above pattern resistance which precedes a breakout rally and then b) a pullback for a retest of the pattern resistance into new support to fully confirm the exit from the market structure.
Of course, this is textbook technical theory and we see this occur in reality a lot.
However, there are also instances where reality does what it want and price just breaks out without retesting the breakout structure and never looking back in its uptrend.
Nonetheless, it is worth pointing out that dYdX actually tried to retest the Falling Wedge top as support via a downside wick (yellow circle) but fell short.
The question is - was this downside wick enough of a retest?
If dYdX is able to continue to hold the black level as support, then perhaps yes.
But the moment there are higher timeframe candle closes below the black level, that would actually suggest that perhaps dYdX may have to go for that Falling Wedge retest after all.
It would be perfectly healthy to do so from a textbook standpoint but the only thing in the way of that event occurring is the black level which has been acting as support for three months straight.
This post is for paying subscribers only
Already have an account? Sign in.